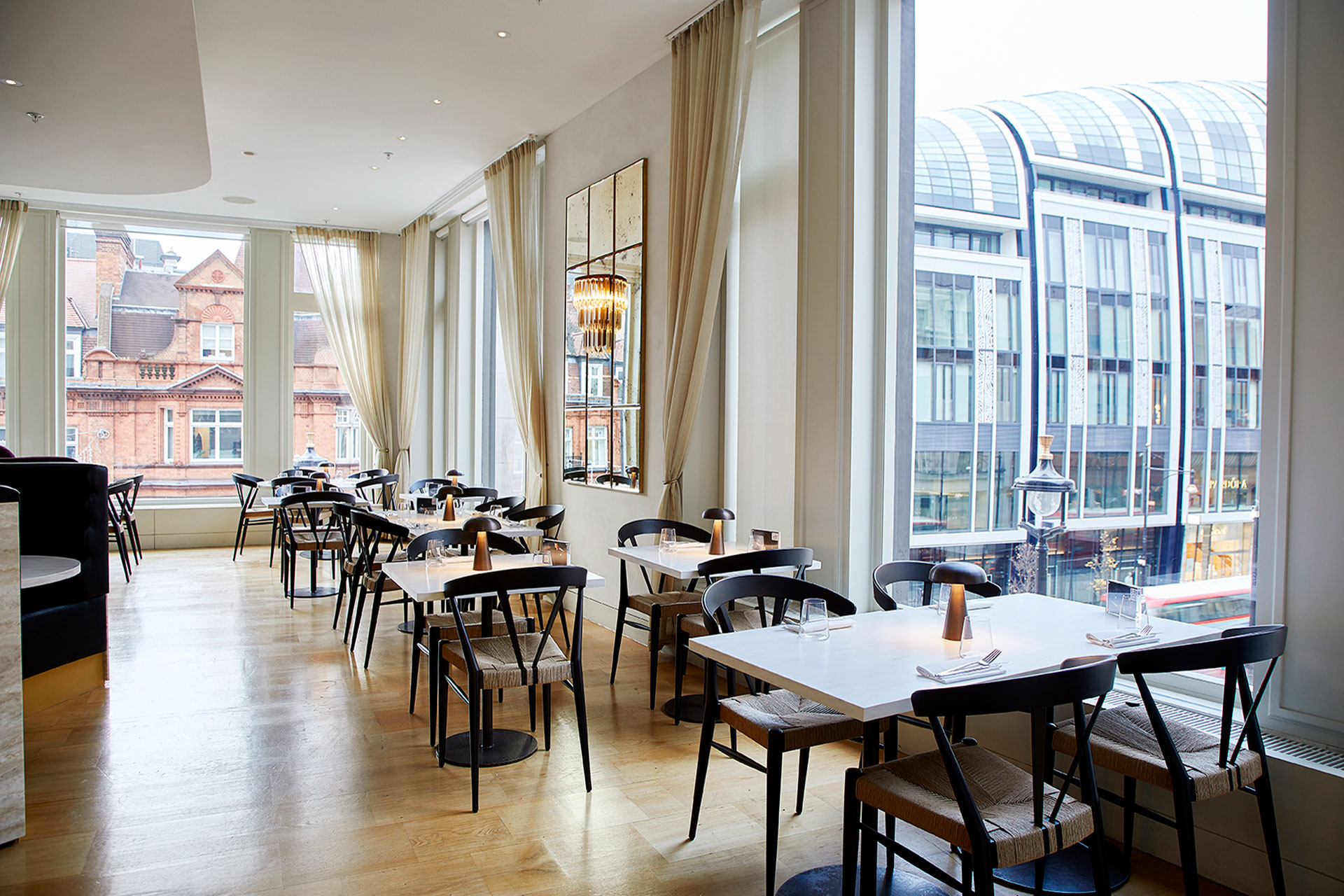 Restaurant of the Week: Adesse
A-lister favourite Matthew Kenney has made his first foray into London
Our restaurant of the week is the newly opened Adesse, an exciting addition to the capital's vegan food scene
Veganuary may be coming to an end – but diners of all culinary inclination should pay a visit to Selfridges' new plant-based restaurant Adesse. Launched at the end of 2021, it's the first London venture for Matthew Kenney, the American celebrity chef who counts Leonardo DiCaprio and Miley Cyrus as fans. Its launch ties in with Selfridges' wider Project Earth initiative, a commitment to changing the way we shop – which, in the food sphere, translates as 'less meat, better meat'.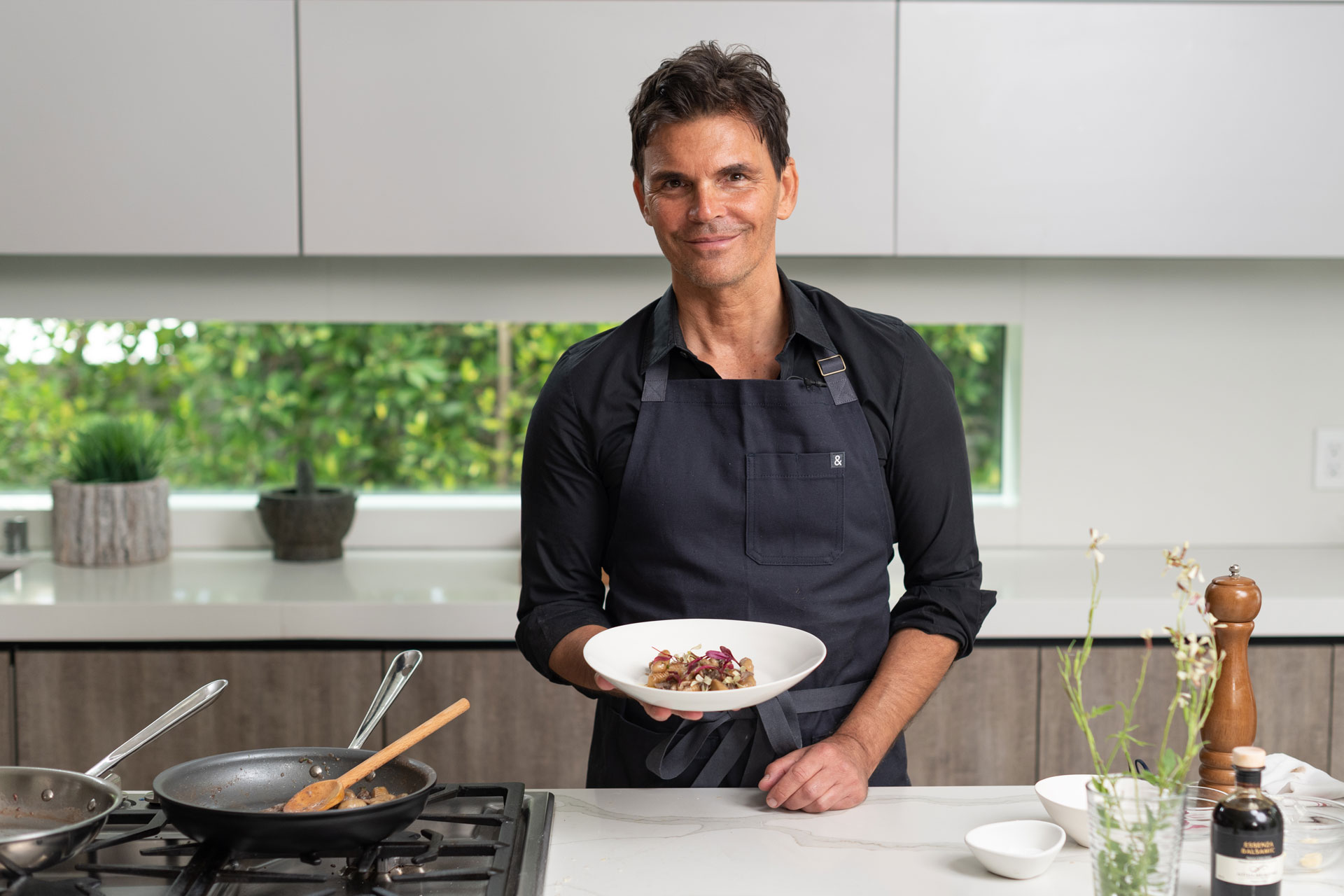 Despite being located in one of the capital's busiest department stores, there's a serene, calm feel to Adesse. The name means 'to be present' in Latin, and that's what the interiors aim to encourage, with a minimalistic design, cosy booths and large windows overlooking the city below. It's the perfect spot for some respite after an afternoon battling with the crowds of Oxford Street.
The food ties in with this feel-good ambience. A vibrant menu will challenge anyone who thinks vegan food is boring, featuring colourful, innovative dishes served as works of art – with everything made using locally sourced, seasonal ingredients.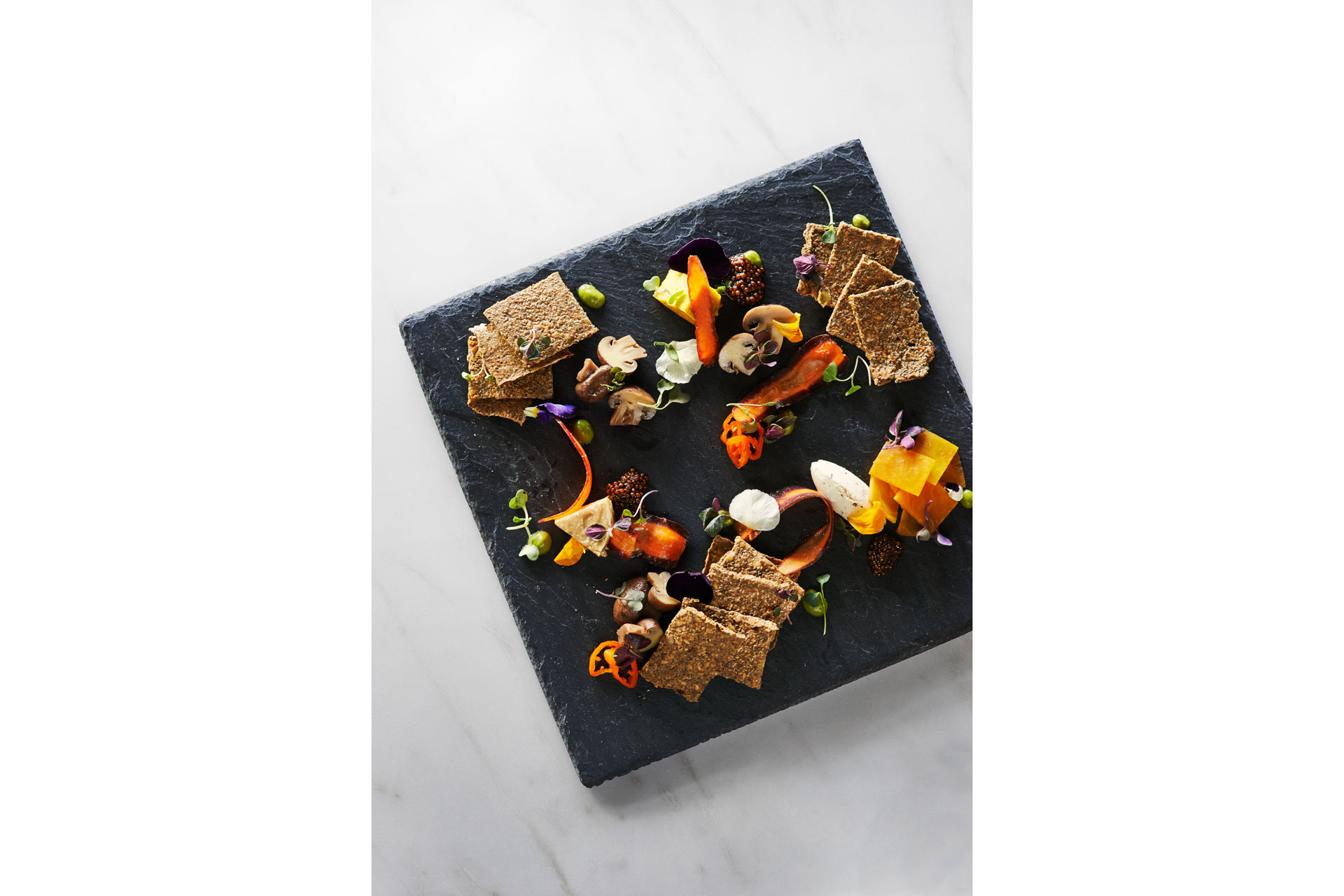 Many dishes are plant-based twists on classics. There's a baked raclette sharing board, for instance, and a vegan take on a frittata served with cashew yoghurt and topped with shaved vegetables. Crab cakes are made with jackfruit, and there's even a rather beautiful cheese plate, featuring three types of vegan cheese with seeded crackers. The potato and celeriac rosti is a feast for the tastebuds: the perfect balance of crispy on the outside and soft on the inside, with a fennel and apple flavouring that works well.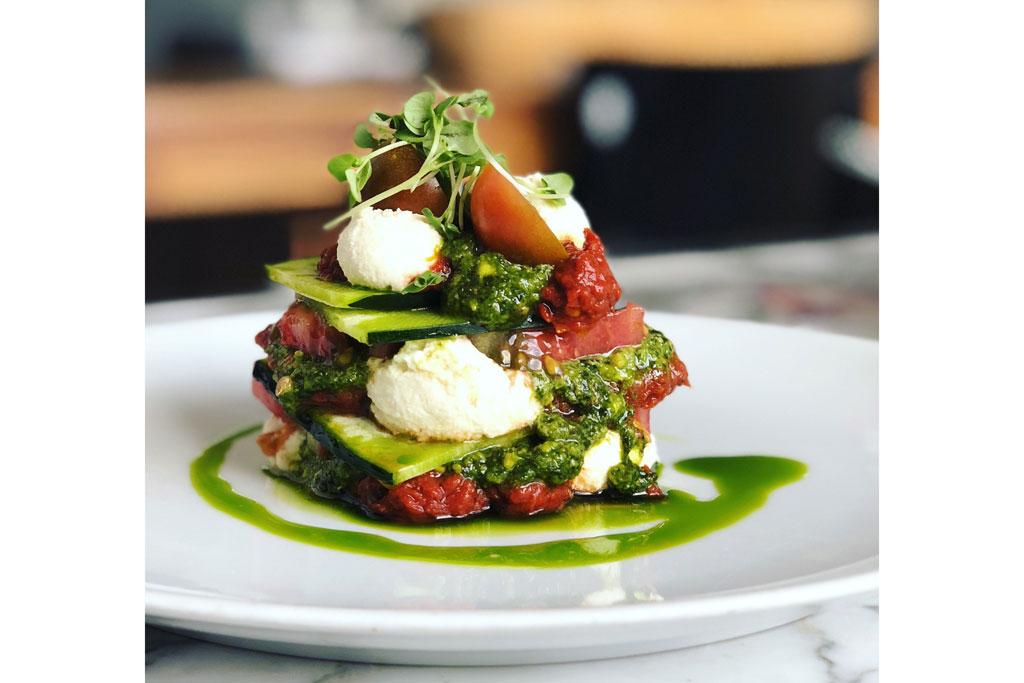 For mains, the deconstructed lasagne is a standout. With its rich sauce and oozing layers of cheese, it's hard to compete with the traditional Italian dish – but Kenny's version offers something new. Here it's served cold and presented as a tower made up of courgette, tomato, pistachio pesto and macadamia; you can really taste the freshness and the quality of the ingredients.
Another highlight is the spicy udon, a fiery, warming noodle bowl served with shiitake mushrooms, seared tempeh and roasted cashews. There's also a cacio e pepe number made with kelp noodles and pea shoots, plus a root vegetable burger. Whatever you order, be sure to add a side of smashed fingerling potatoes, which are served with a deeply moreish truffle aioli.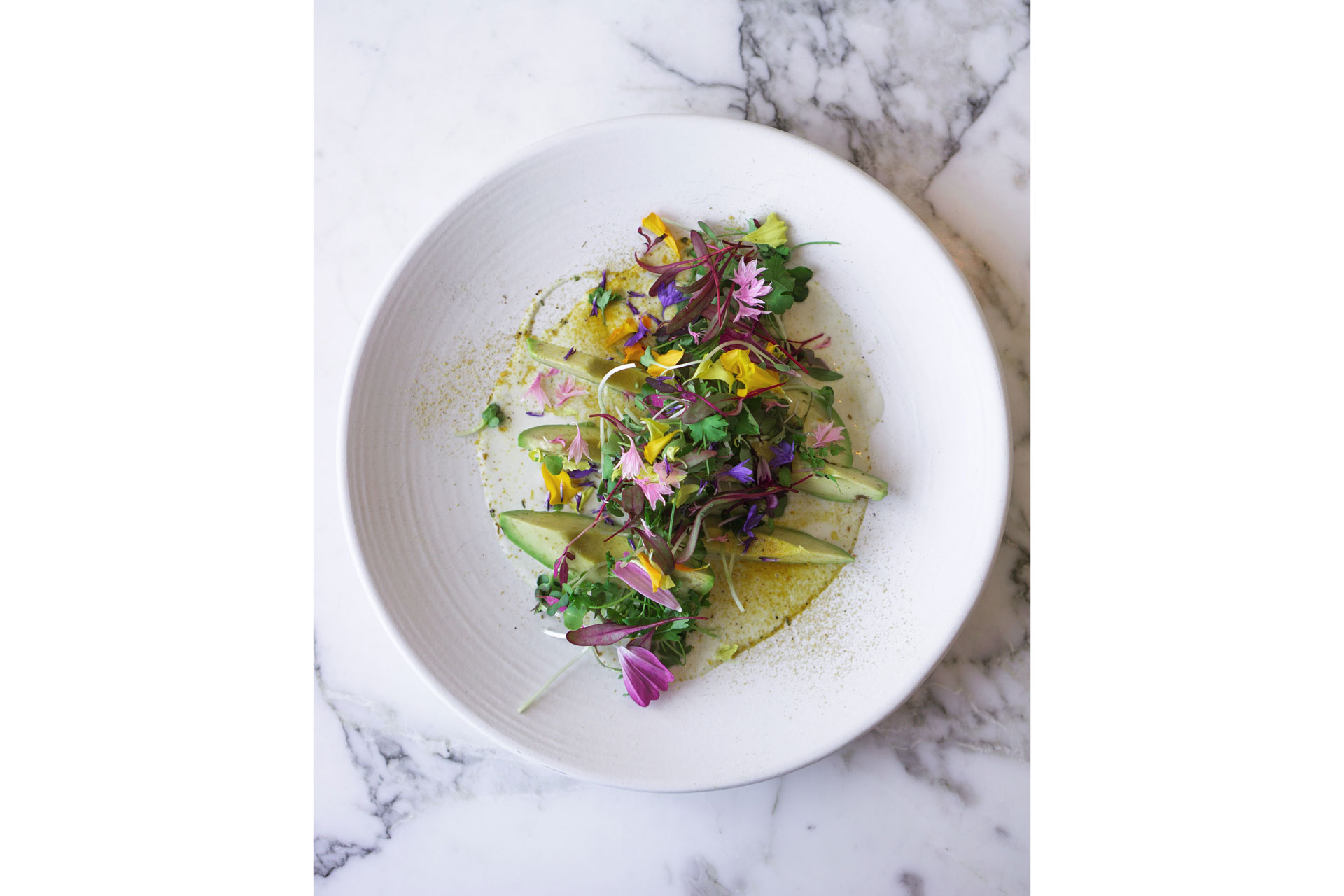 After all this, you'll no doubt be satisfied – but as everything is fairly light, there'll be space for pudding. Kenney is known for his show-stopping desserts – and Adesse certainly delivers on this front. Options include hibiscus cheesecake, lime curd with shortbread and a chocolate and salted caramel crunch, served with a plant-based ice cream. Who needs dairy?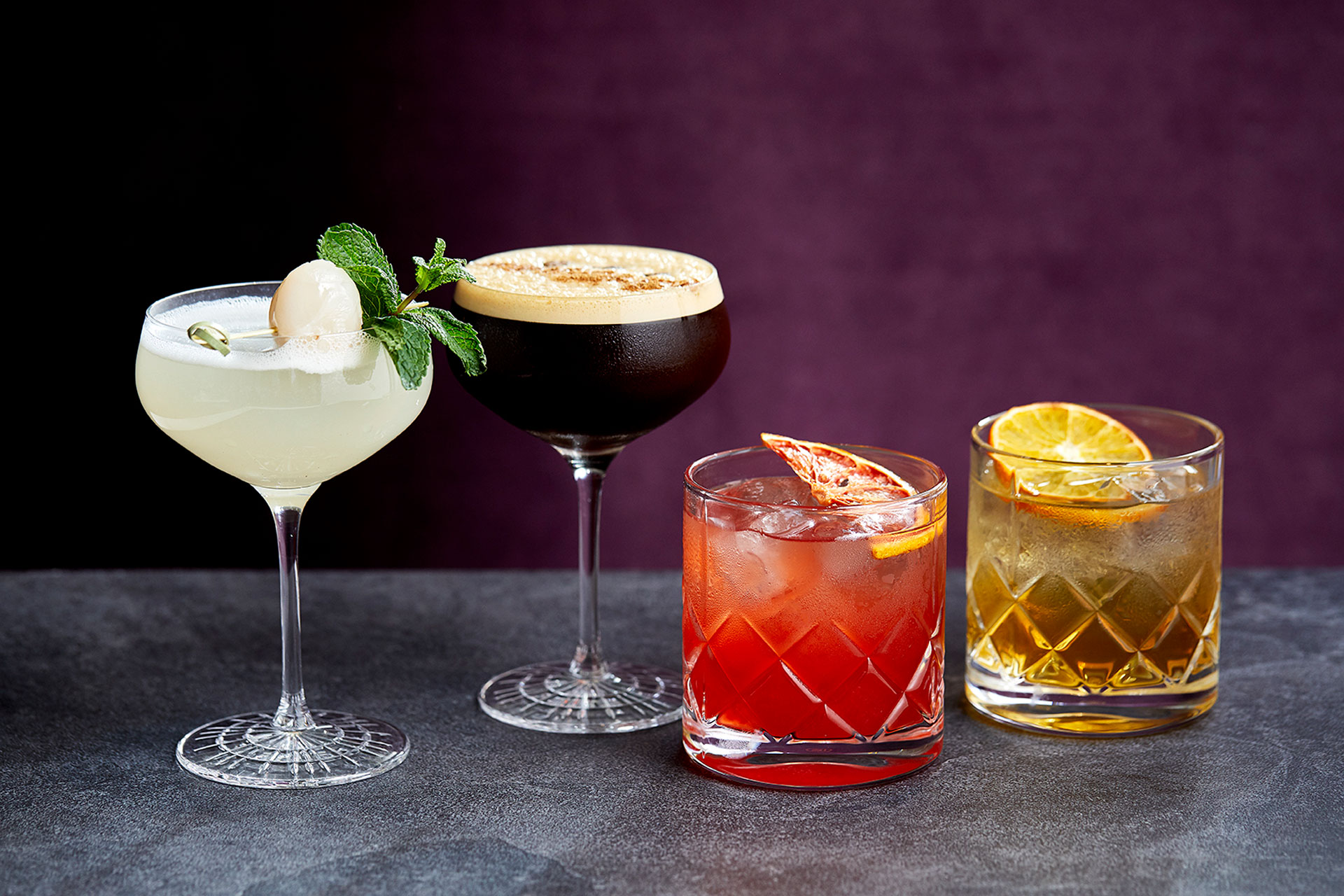 On the drinks side, there's a short but sweet selection of wines – sparkling, white, red and rose – plus an impressive menu of cocktails. The War of the Roses is a botanical concoction mixed with gin, rose, lavender and yuzu, while the Chocolate Cherry Old-Fashioned is a rich tipple made with bourbon and cacao.
The Final Word
A decade ago, it's unlikely a high-end store like Selfridges would have opened an entirely plant-based restaurant – but, increasingly, we're realising vegan food can be haute cuisine too. Chefs like Kenney are playing a big part in changing conceptions, proving it can be both exciting and indulgent. At a time when we all need to be cutting down our meat intake, this is surely a good thing.
BOOK IT:
MORE RESTAURANT OF THE WEEK: