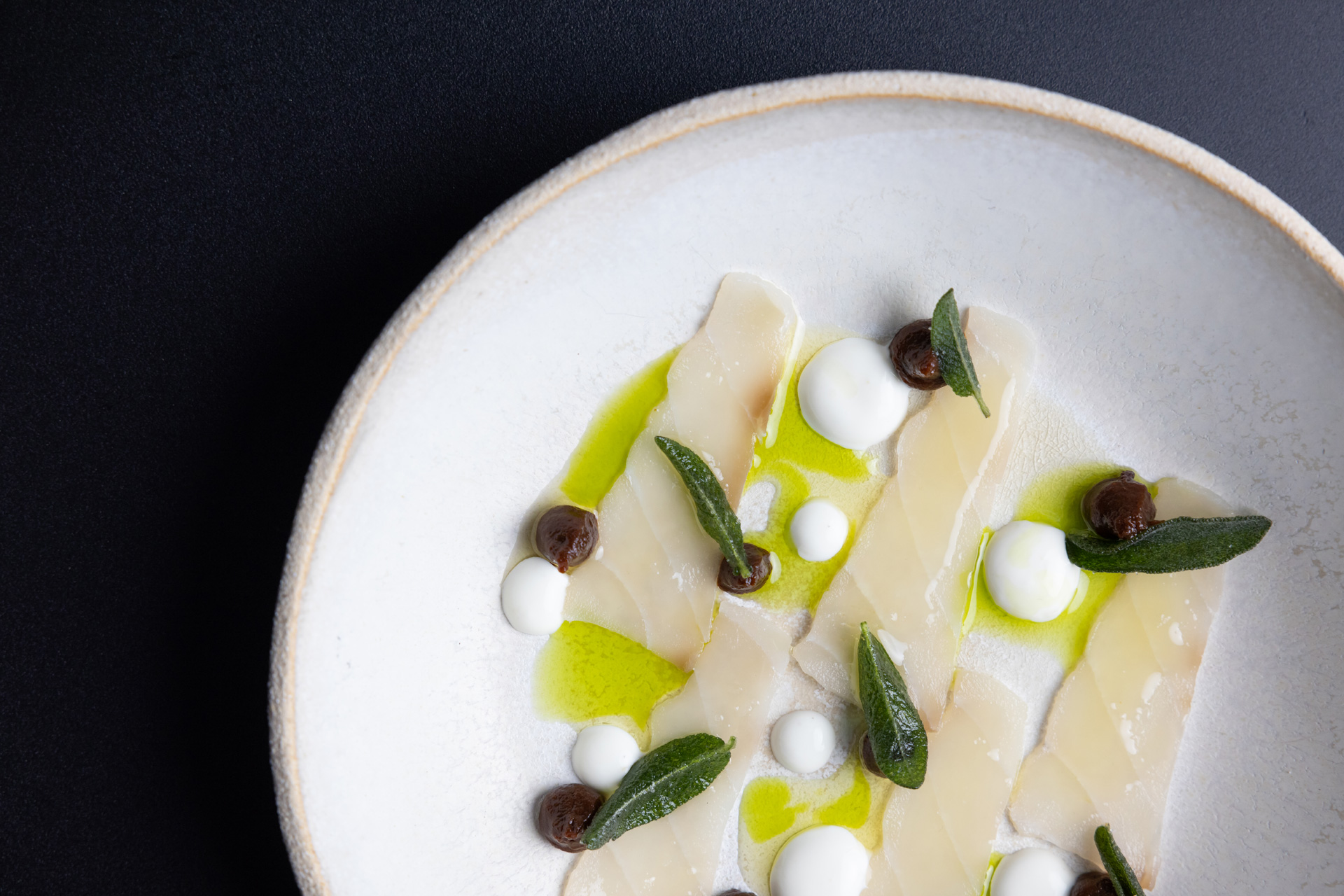 Restaurant Review: LA CHAVALLERA, Krone Säumerei am Inn
Eva Ramirez discovers a foodie gem in the Swiss Alps
Nestled amidst the wild peaks of La Punt-Chamues-ch in Switzerland, Krone Säumerei am Inn overlooks the picturesque Inn River. While the hotel has long been an idyllic spot for hiking and biking, it's now garnering attention from discerning diners who travel here to visit its standout Michelin-starred restaurant, La Chavallera.
Restaurant Review: LA CHAVALLERA, Krone Säumerei am Inn
Krone occupies a traditional Engandin farmhouse that dates back to the 16th century. Once a hub for agricultural endeavours and trading activities, it was later transformed into an old coaching inn, providing a sanctuary for traders and travellers. Now it's a charming mountainside sanctuary with a stand-out fine-dining concept and 18 rooms, but the exterior still reflects the quaint architecture of the region. The hotel's interiors sensitively embrace its heritage too; shifting between traditional Swiss chalet-style lounges furnished in native woods, and airy, modern minimalist spaces. At the helm of both Krone and La Chavallera is Hotel Manager and Head Chef James Baron, who was awarded a Michelin star only three months after launching the restaurant in mid-2022.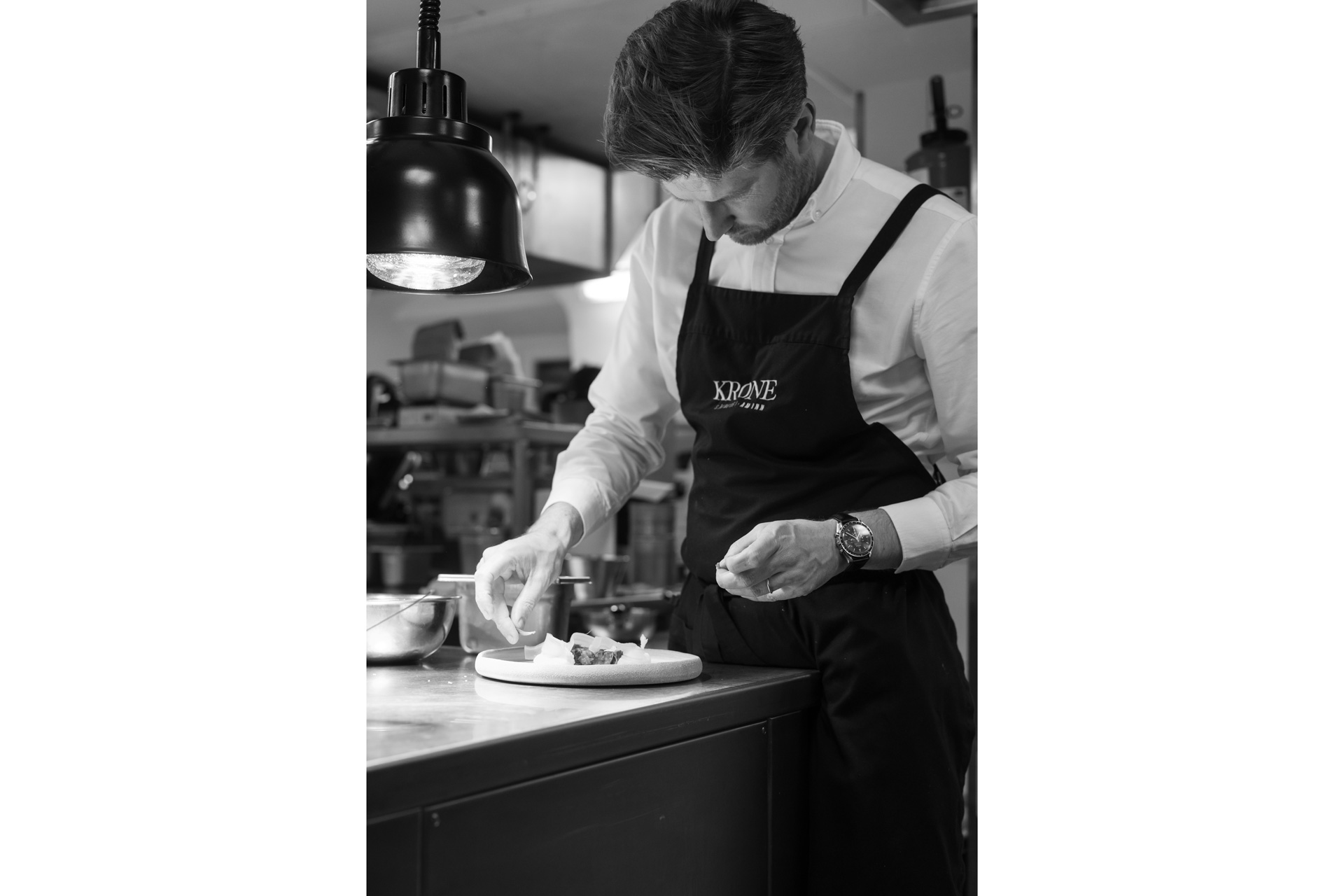 I visited in June, just as the hotel was opening for the summer season. The recently planted chef's gardens were just beginning to bear their bounty: spiky bushes of Szechuan pepper, brightly-hued hedges of sea buckthorn and barberries, and even myoga, a Japanese ginger that flourishes above certain altitudes. A dedicated gardener who specialises in working at high altitudes is in charge of the gardens, overseen by James, who of course incorporates all of the ingredients into La Chavallera's eccentric menu.
It's hard to disassociate Alpine cuisine from stodgy, cheese-laden comfort-food dishes, but James has created a lively, refreshing concept that champions the simple beauty of the location's produce while shattering any preconceived notions of traditional mountain fare. Sitting down for dinner at 7pm, golden hour was just beginning to fill the glass walled dining room with specks of sun light. The petite and unfussy restaurant almost feels like a private gallery, with graphic art on the walls. The vibe is high-class-casual; a gourmet experience with warm hospitality, and it's popular with Zurich city dwellers who want to travel out to the mountains for the weekend. With just a handful of tables, it feels intimate and exclusive, and the glass walls overlook the chef's garden, mountains, and gushing river, setting the stage for an elegant and serene experience. My waiter was charming and cheeky, chatting to me between dishes and imparting his impressive knowledge of the ingredients and cooking methods that each dish showcased.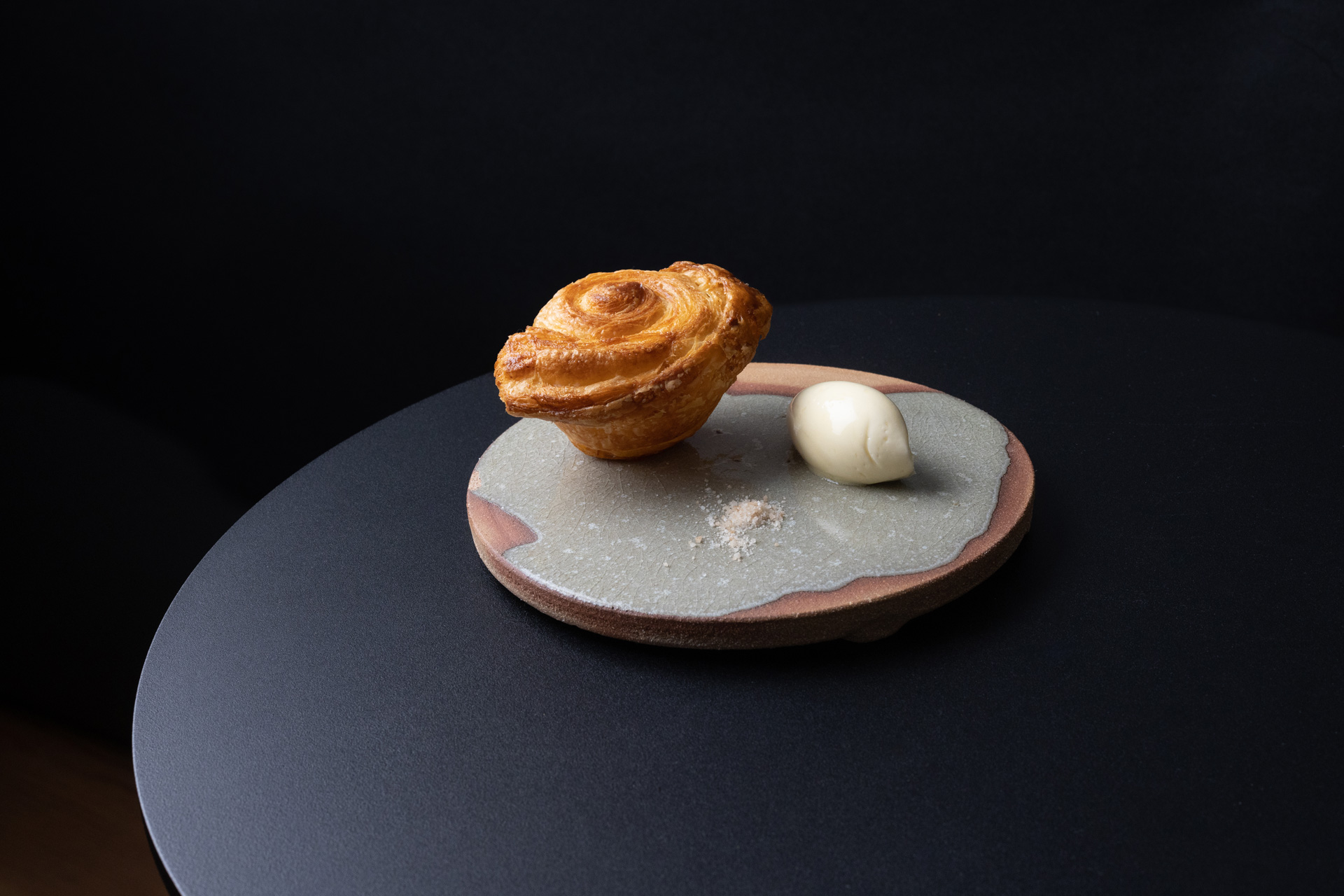 The tasting menu, which can be served with a wine pairing, consists of four to eight courses, with a few surprises along the way. It kicked off with an amuse bouche trio: melon soup accompanied by a champagne granita, local crab, and softly grilled asparagus on rhubarb compote. Then came James' signature homemade bread: a warm brioche that was beautifully decorated with a strand of wheat and served with with a cloud of soft butter. 
Guinea fowl tortellini with brown butter followed, and any remaining sauce was mopped up with shreds of brioche – delicious. The star of the show, though, was the sturgeon. 'It's an unsexy and often overlooked fish', my waiter told me. Sturgeon is typically cultivated for caviar but the meat itself isn't popular. Here though, James showcases creativity and resourcefulness, elevating it with dehydrated pear purée, crème fraiche, deep-fried garden herbs, and a delicate touch of heat from horseradish.
Loub de mer with potato, local chanterelles and puréed watercress was next. Tasting menus can feel like a challenge for the faint-hearted, but this was perfectly portioned. Each dish, in fact, was well balanced, leaving me sated but not overstuffed. To finish, I was served a trifecta of dainty sweets: a doughnut-like pastry bursting with crème fresh and homemade dandelion honey, yoghurt mousse with a miniature candied pine cone and pine oil, and a poppyseed and sea buckthorn macaron, made with the ingredients I'd spotted just earlier in the garden.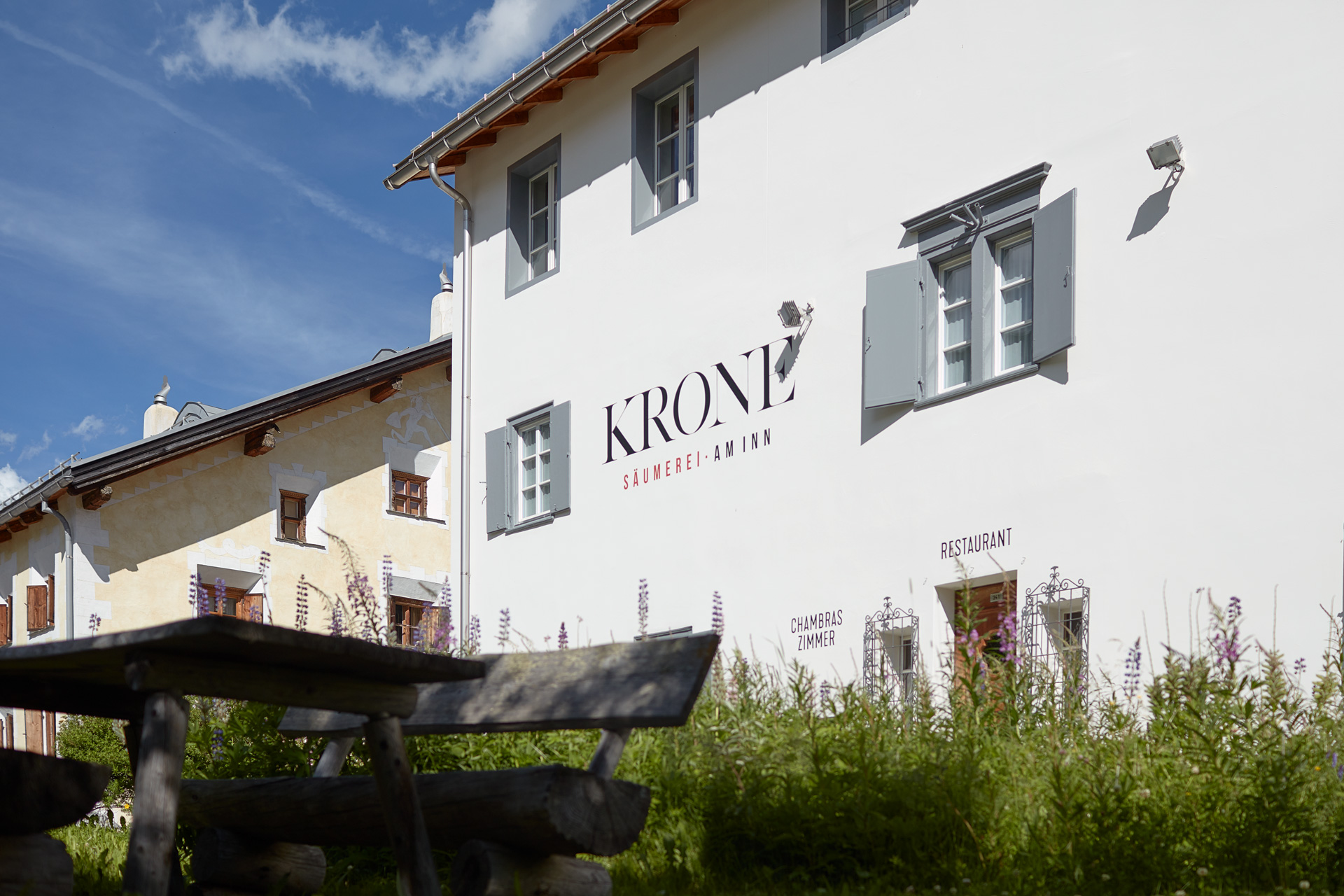 The restaurant's commitment to celebrating and supporting local producers is evident across the wine list too. Of several Swiss wines, a distinctive rosé cremant from family-run Donatsch Winery in nearby Malans surprised me as the perfect fruity, feathery complement to my meal's sweet ending. 
As the longer, warmer days allow for plenty of opportunity to enjoy the nature that surrounds Krone, the hotel is offering guests curated picnic experiences made up of delicious local produce. The al fresco feasts can be customised to suit tastes or dietary requirements, and include everything from pine-stuffed fish for roasting on the public barbecues that are at the foot of the mountains, to aperitivo-style starters and local wine. James has a few other future projects up his sleeve too, including a neighbourhood café and wood-fired local bakery which will, of course, supply the hotel too. If the brioche is anything to go by, it'll be an undoubted success. 
To read more of Eva's writing, subscribe to her newsletter Words That Travel.
A one-night stay at Krone Säumerei am Inn starts from £225 or 250 CHF, including breakfast.