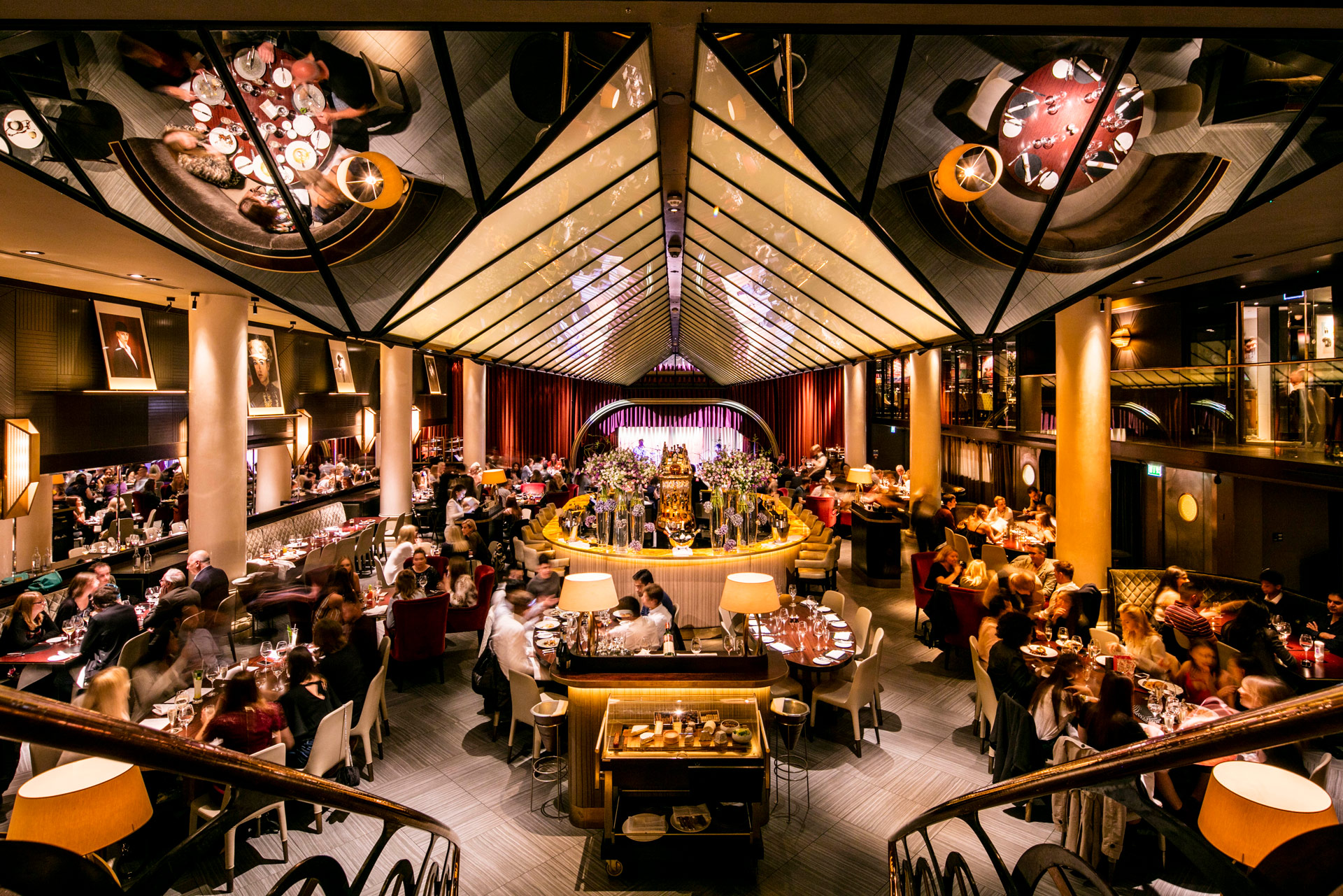 Restaurant Review: Quaglino's
---
C&TH's Daniella Saunders takes to St James's Quaglino's for a taste of live music, velvety velouté and delicious blanc verrine.
If there's one thing I've missed over lockdown, it's live music. And while live streams and virtual concerts have satisfied during these strange and quiet times, nothing beats the joy and exclusivity of a live performance. So when St. James's Quaglino's – renowned for its late night live music – announced its long-awaited return, I simply jumped at the chance to dine.
The Best Special Occasion Restaurants in London
My first restaurant-related venture into London since lockdown, I was eager to find out whether this glamorous and upmarket establishment had lost any of its lustre amongst the plethora of Covid restrictions. Upon arrival, we had our temperature taken – something most of us are pretty much used to by now – but once inside, where toe-tapping music pervades and diners are dressed to the nines, Quaglino's is the same iconic institution Londoners continue to flock to for a night of good food, service and entertainment – with a few added social distancing measures in place.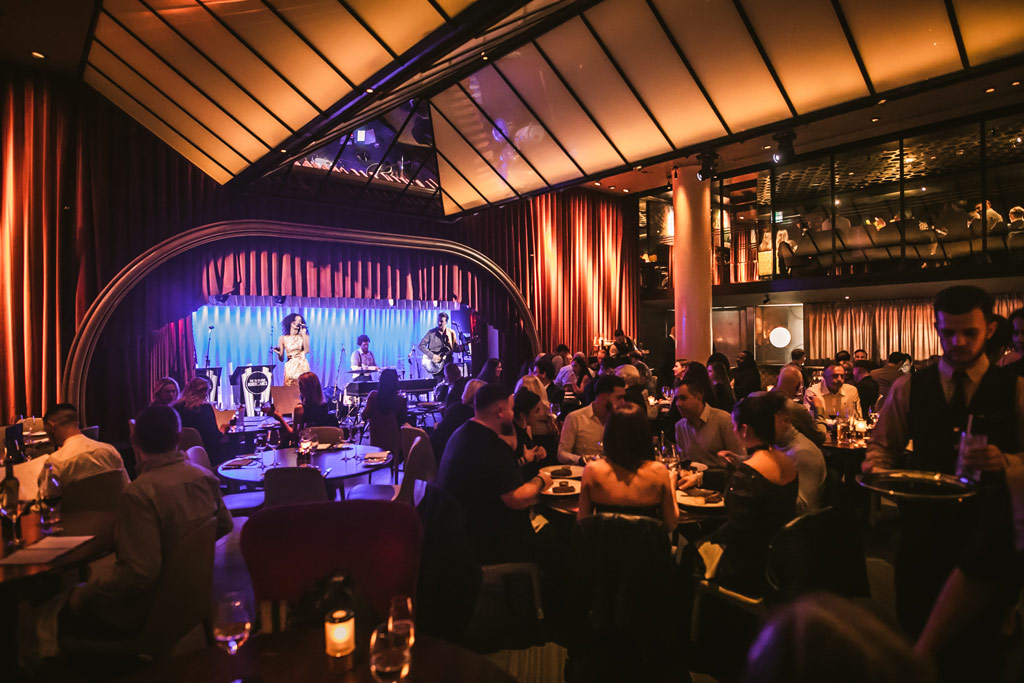 Drinks can still be enjoyed in the bar, in which tables are subtly placed at a distance from one another, and as my first taste of fine dining and live music since March, we opted for a bottle of celebratory fizz – a true delight to indulge whilst soaking up the glossy atmosphere.
Taking to the stage in a return to his monthly residency was singer-songwriter and former winner of The Voice UK, Jermaine Jackman, a soulful performer who adhered to the ambience perfectly with a fusion of John Legend, Michael Jackson and Jocelyn Brown covers.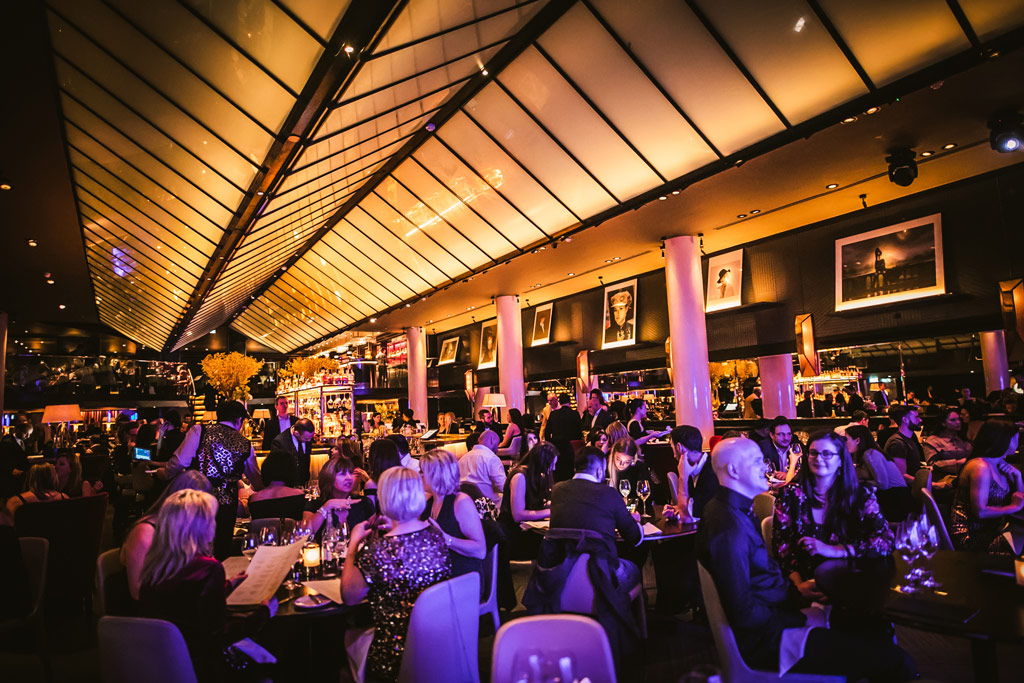 I couldn't have asked for a better accompaniment to the delicious dishes that followed: a velvety truffled white onion velouté, flavourful pan roasted Gilt sea bream and an utterly indulgent blanc verrine sided with buttery spice almond shortbread and topped with edible flowers. Vegetarians will love the pumpkin risotto (served as a vegan option without goat's cheese), as well as the Provençal puff pastry tart aux fine. There's also plenty in store for meat-lovers, from roast cornfed chicken breast to the slow cooked pork belly served with cauliflower puree, chorizo and apple. The bread arrived warm, the wine perfectly chilled, and the service superb. In fact, with three courses and a glass of bubbles for just £45, you wouldn't think you're dining at the heart of one of London's most coveted districts.
It's easy to forget we're in the midst of a pandemic whilst dining at Quaglino's. Aside from the profusion of masks (colour coordinated and sophisticated ones at that), the on-arrival temperature check and subtle Perspex screens separating tables (who doesn't love a bit of privacy?), Quaglino's is just as glamourous as ever – an evening not to be missed, mask or not.
Enjoy three courses and a glass of bubbles for £45, available every Friday 5.30pm- 11pm, and Saturday 5.30pm-6.30pm. See the Quaglino's website for upcoming live music and events. quaglinos-restaurant.co.uk
DISCOVER MORE:
Restaurant Review: Aqua Shard / London's Most Instagrammable Restaurants / London Restaurants with the Best Views