Head to the village of Wye to sample Mark Sargeant's gin pairing menu with Gin Mare…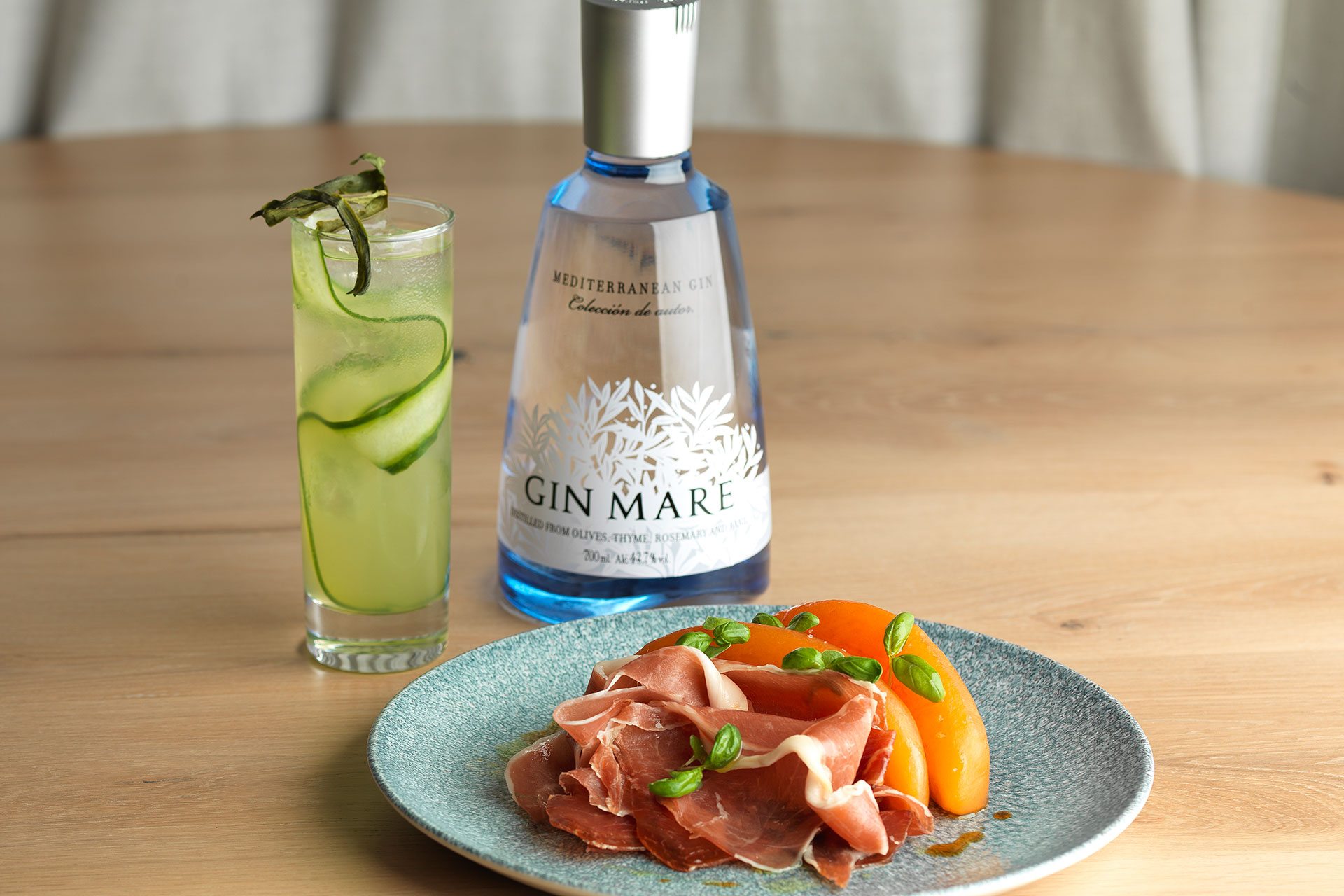 Nothing is quite as satisfying as escaping London by train for a long lunch booked in some bucolic setting.
As the grey buildings roll out into green fields of Kent ('the garden of England' as Churchill once christened this region), my stomach rumbles. I'm headed for The Wife of Bath in the sleepy, quaint village of Wye in Kent with a Victoriana railway station and idyllic Georgian townhouses. Predictions on culinary offerings here wouldn't fall short of the ham, egg and chips variety, or maybe a steam sponge pudding if you're lucky. How wrong I was…
The Wife of Bath, a polished English pub, with an almost 'Pig' like feel to it, has a Mediterranean secret involving gin. Décor wise, I wouldn't go as far as kitsch but this is certainly not 'peanuts and crisps' territory, more country chic. Mark Sargeant has revamped the fresh, local haunt into a culinary destination, with bedrooms and an impressive new menu to boot.
The Michelin-starred chef has teamed up with Gin Mare to offer visitors and locals a long-awaited alternative to the ubiquitous and somewhat staid wine-pairings. The dishes are meticulously matched with the herbaceous botanicals in the Gin Mare cocktails (created by mixologist Stuart Bale) lifting those herby notes to the next level.
The Food: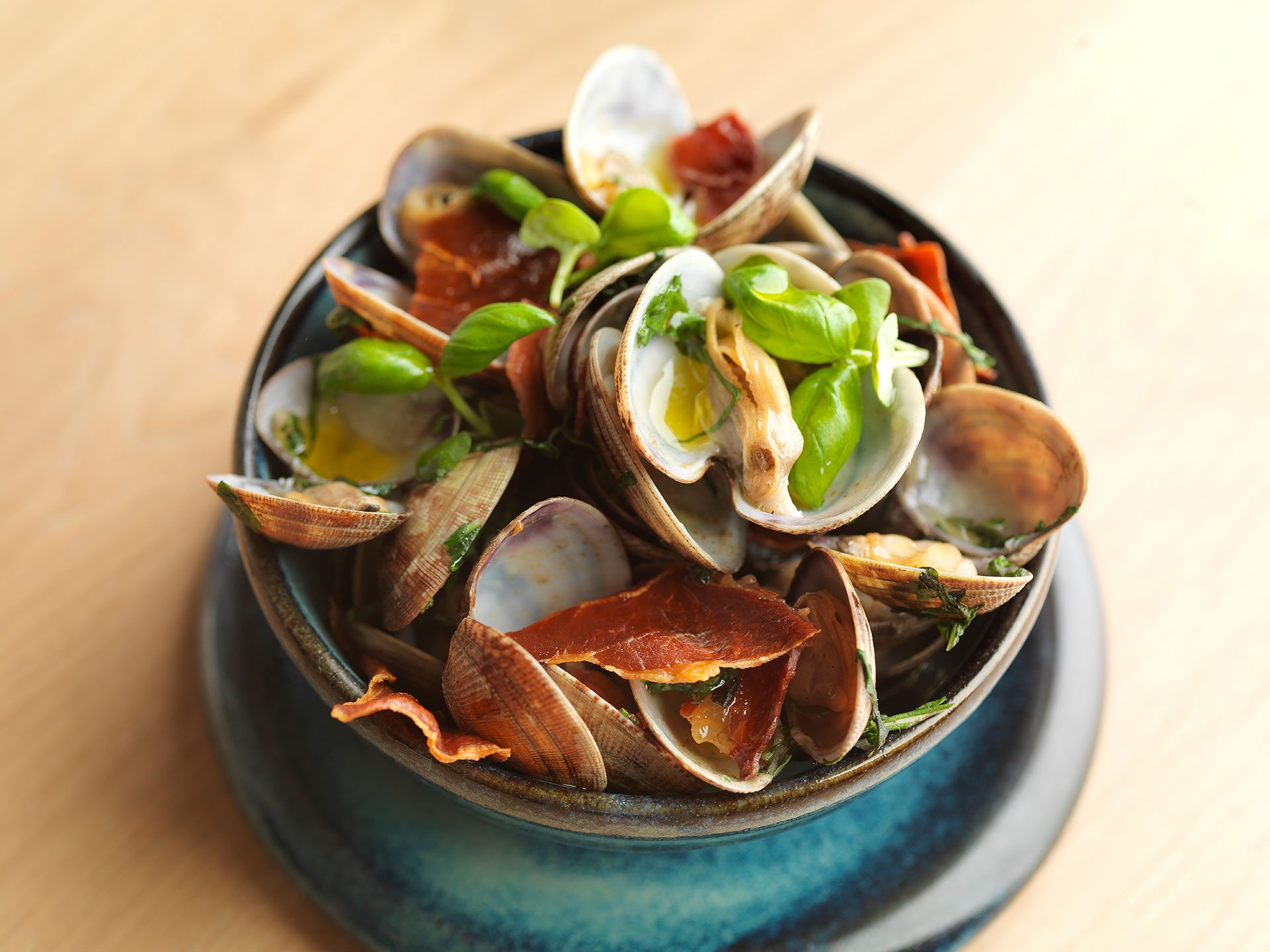 The clams may have come first but they stand out as the most delectable of all… fresh and punchy with the added serrano ham. Next is another heavenly starter to prep the taste buds. Heritage tomatoes, anchovies and parsley in Sevilano olive oil, soaked in a red snapper sauce– a fun take on a Bloody Mary. Both are paired with a Porcini Martini, in which you can taste a hint of sherry. The last starter? A delicious classic: serrano ham and marinated cantaloupe paired with a cucumber cooler. The cocktails don't suffer fools gladly, especially with the light, carb-free courses. I quickly learn that this game requires the art of restraint.
The beauty of these delicate and fresh beginnings is so that by the time the hake is presented, I am neither full nor famished and can enjoy every moment of the white meaty fish, drenched in a buttery sauce. The sugary El Tarragona cocktail (at this point, I am sufficiently merry) marries with the fish course like maple syrup to bacon, or salted caramel.
A more weighty indulgence is saved till last, and after four cocktails and a glass of prosecco, a welcome one. I discipline myself to devour half the gin and lime cheesecake with candied walnuts for ten minutes or so before scrapping such idealism and finishing the second. Pudding wine or a light refresher? I think not, the wicked afters is paired with further indulgence, a 'Ramos Mare' grapefruit creamy, eggy delight with full-fat everything. After all, the best restaurants leave their guests on a sweet note.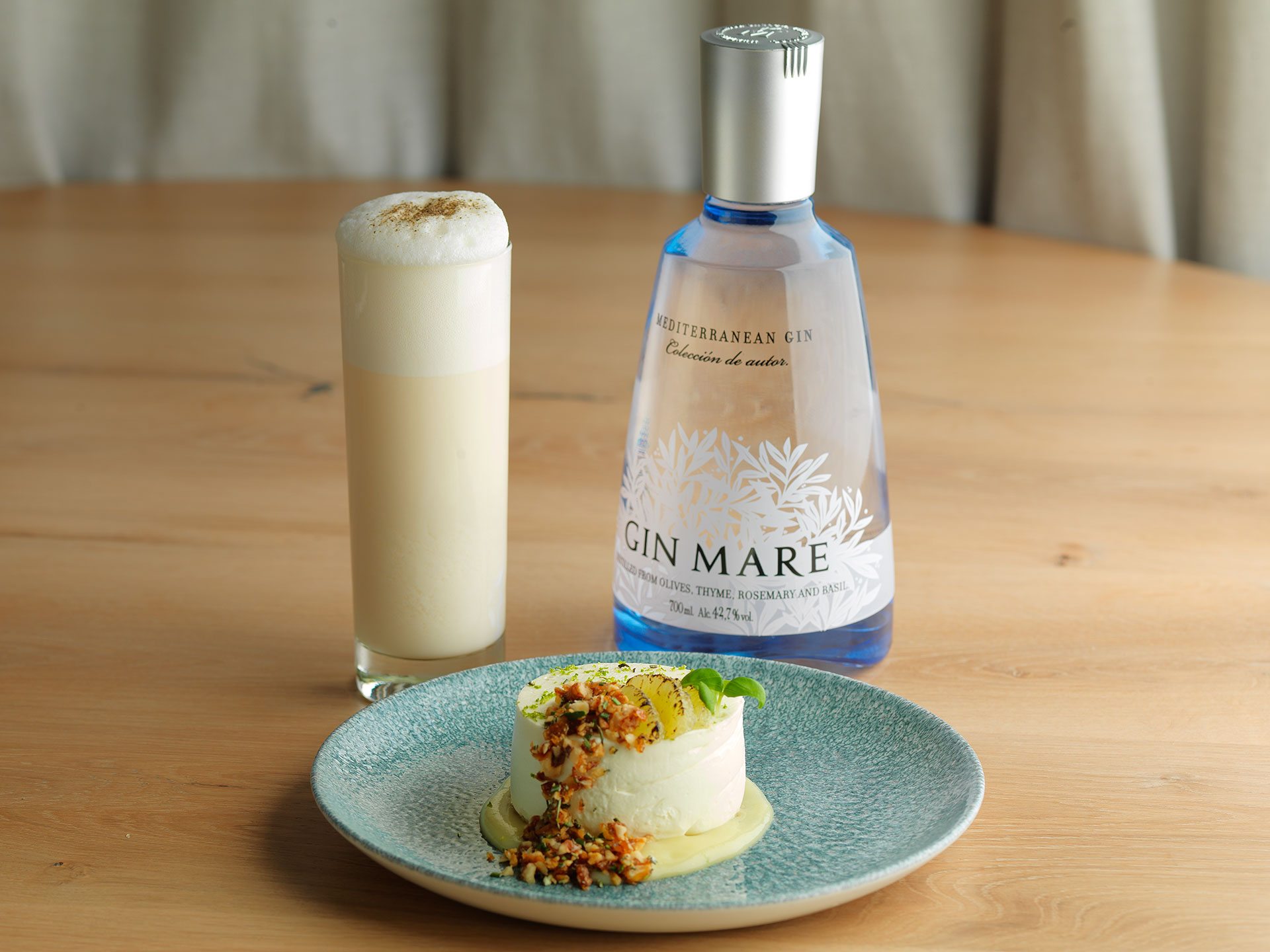 Luckily, the village of Wye is wrapped in green pastures, perfect for walking off any indulgences and gin. A merry (and easy) day out for Mediterranean appetites and gin lovers, alike.
Visit Mark Sargeant's The Wife Of Bath in Wye in under half an hour train journey from London.
MORE REVIEWS: 12 of the Best Afternoon Teas in London / The 10 Best Restaurants for Modern British Cuisine / Restaurant Review: Borough Plates, SE1
---