From Brighton to Belgravia, check out our top 10 places to find the very best of modern British cuisine.
Jason Atherton pays homage to grocers at Temple & Sons in London. You'll find tongue-in-cheek takes on tinned goods and condiments (Colman's mustard works surprisingly well in a rum cocktail). The interior is safe but has avoided becoming a pastiche. Pick specials from the board – not one hung up on the wall but brought tableside laden with meat. 22 Old Broad St, London EC2N 1HQ.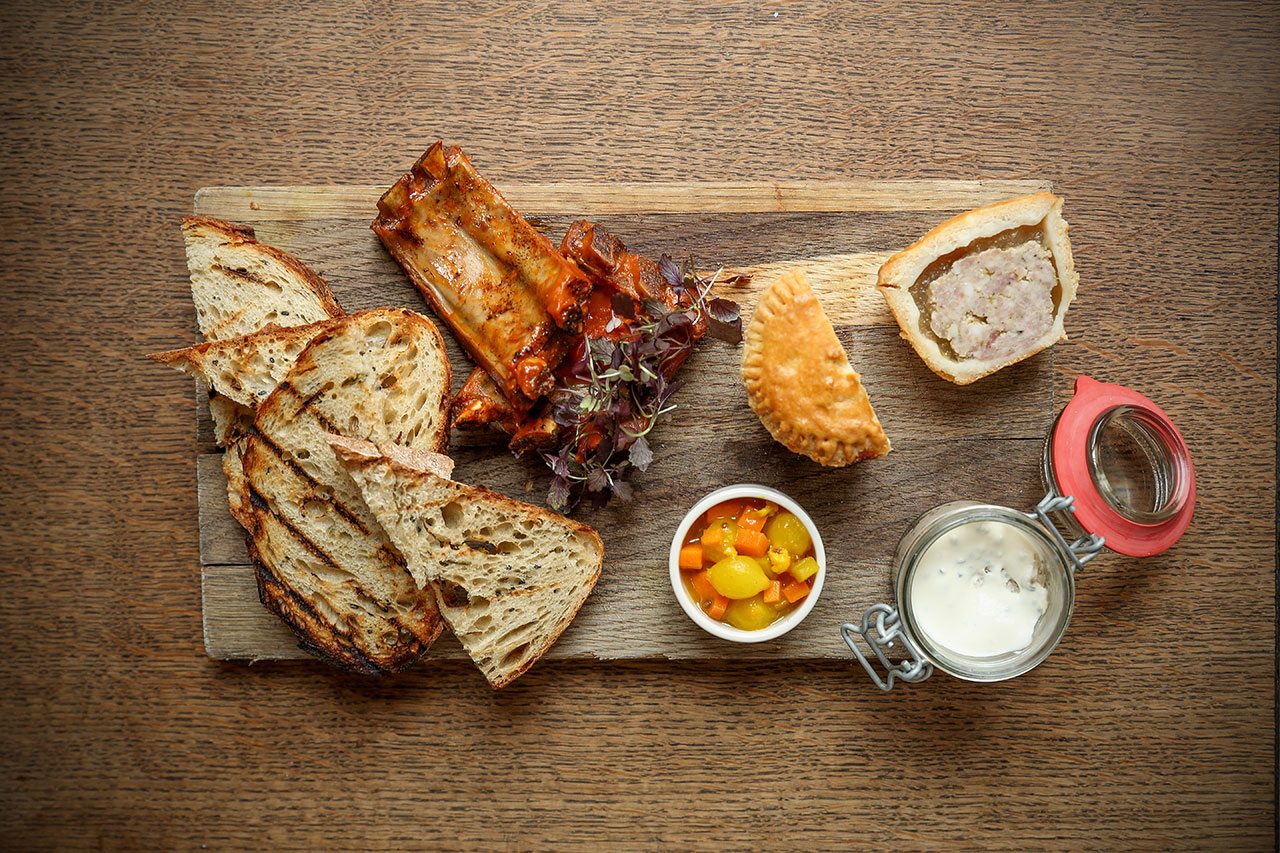 Go for fine dining quality food in a local boozer atmosphere. Named after London's master builder famed for creating most of Belgravia and Pimlico, the food is equally ambitious – bone marrow mash, roasted cod cheeks, goat with its curd – and executed with architectural precision. If you're not hungry, hole up in the bar downstairs for a proper pint or – if you're feeling fancy – a British bellini. 44 Elizabeth St, Belgravia, London SW1W 9PA.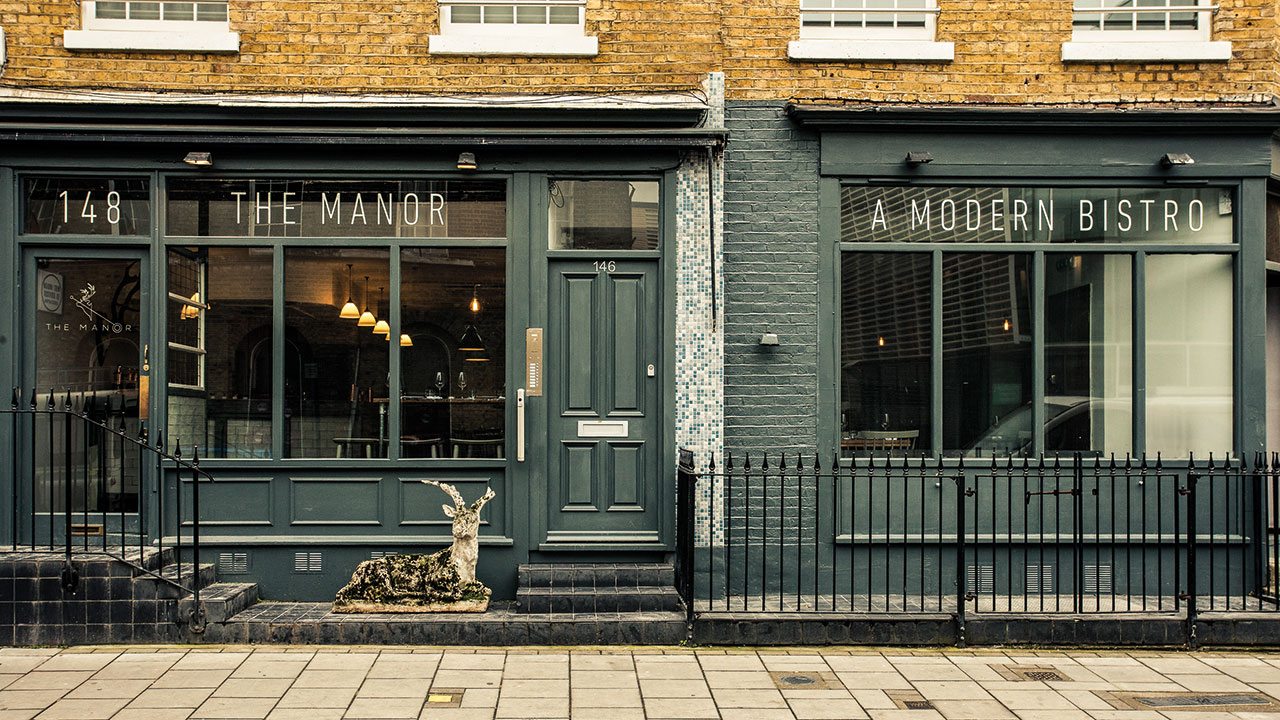 Think Clapham High Street, think culinary hotspot? Perhaps not, but this restaurant has been packed since it opened last year. Like many good British bistros these days, the well-priced tasting menu (£45) is the best way to experience it; that way you don't have to choose between the miso-cured mackerel or the smoked cod with cultured cream. Every neighbourhood deserves a restaurant like this. 148 Clapham Manor St, London SW4 6BX.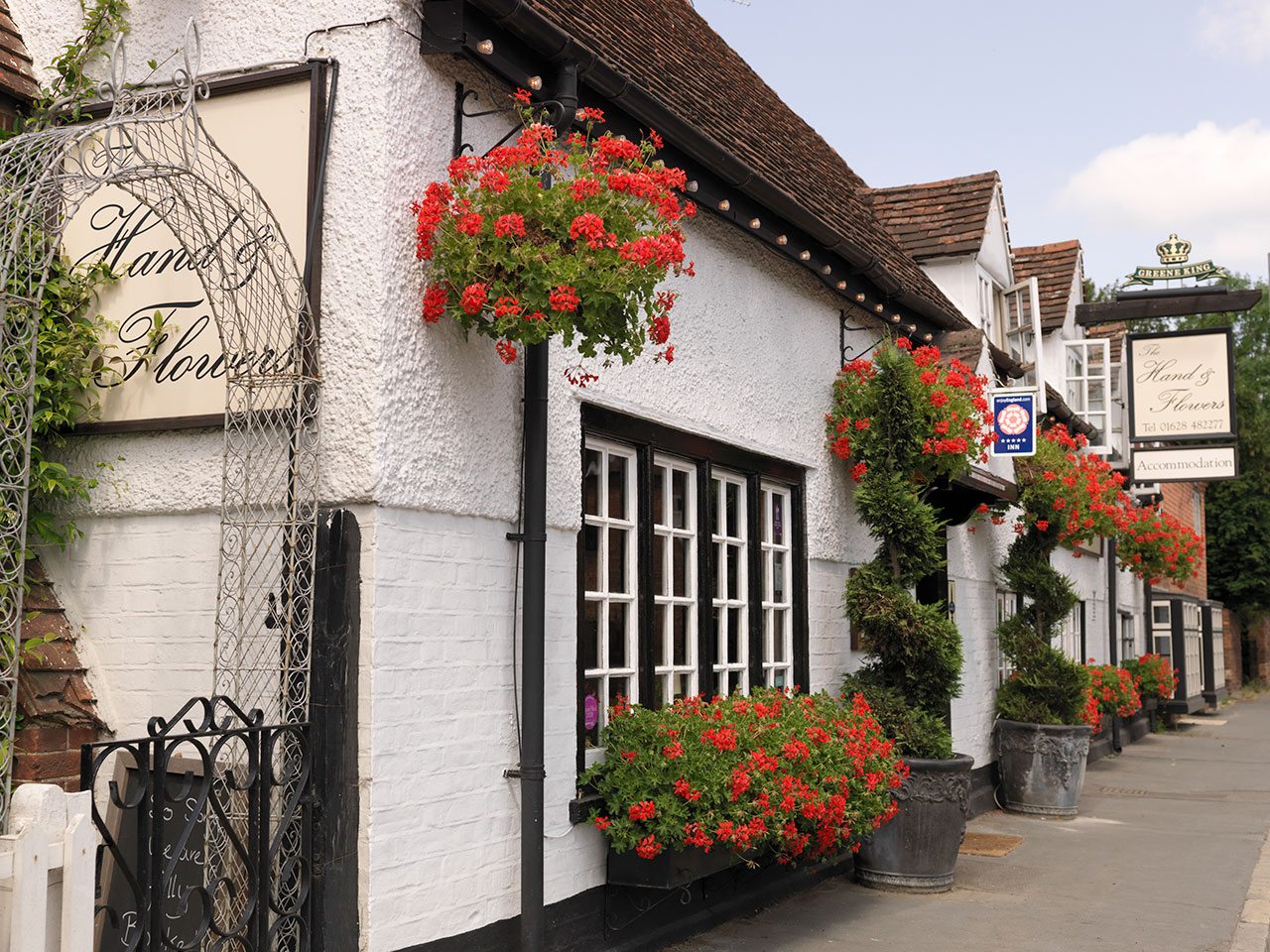 For the very best in posh pub grub, Tom Kerridge is your man. His collection of restaurants around Marlowe (and soon to be in London) are full of gorgeous, hearty and delicious British food. 126 West St, Marlow SL7 2BP.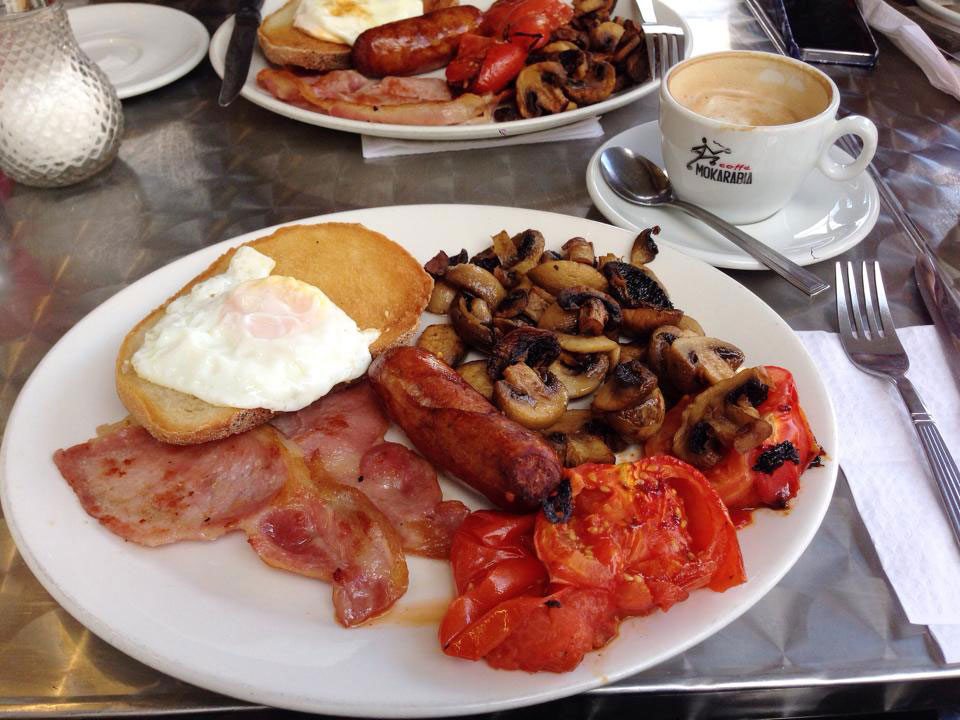 A proper greasy spoon on Bethnal Green Rd serving exactly what you want, without any frills or fuss. 332 Bethnal Green Rd, London E2 0AG.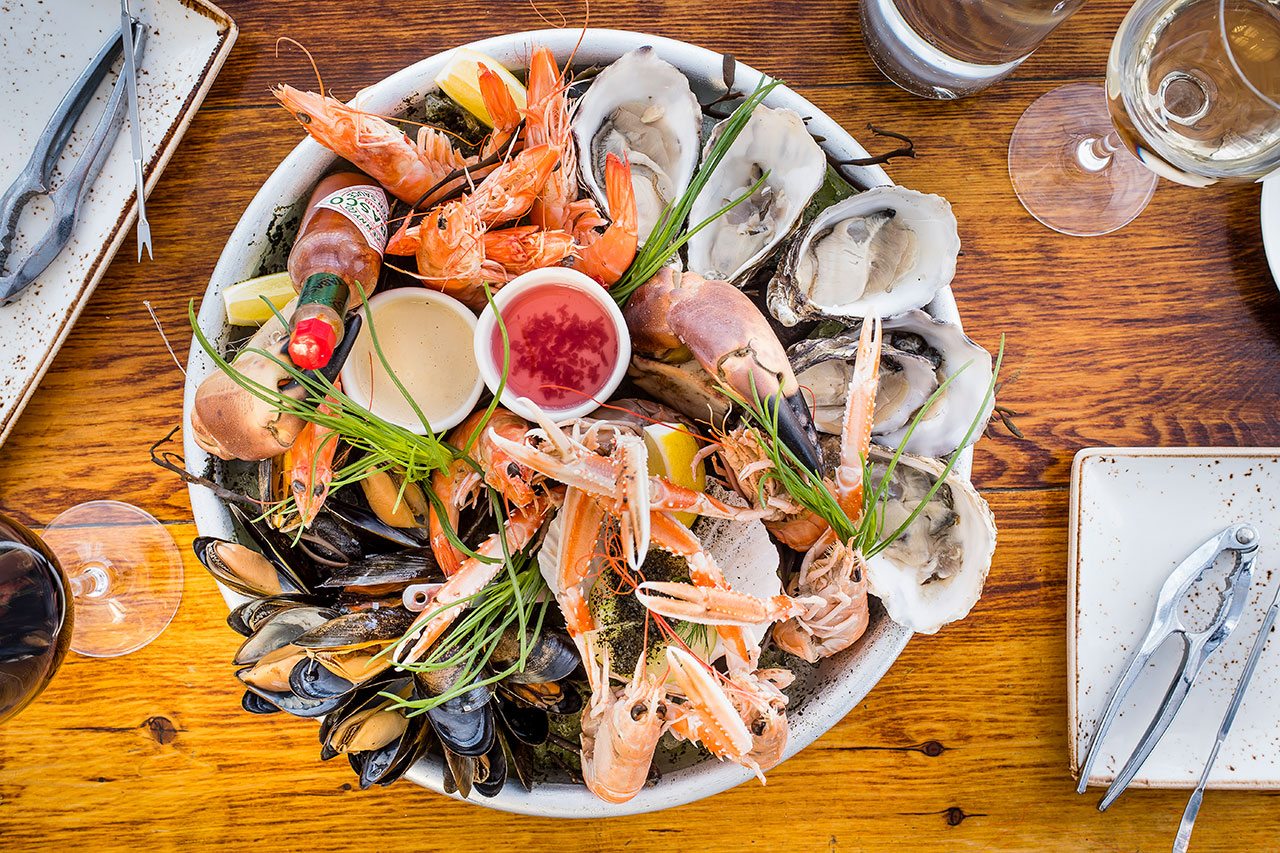 A restaurant mounted by a slightly tired Hilton Metropole might not whet the appetite, but once through those doors, the view of Brighton's shingled shores and the quietly contemporary dining room melt away any whiff of room service. Its sister restaurant, The Coal Shed (in The Lanes part of town) already lays claim to the best steak in Brighton, so this beachfront outpost is all about the seafood. While the location is traditional Brighton, the cooking is bang up to the minute. The saffron-stained bouillabaisse is elegantly deconstructed, so each piece of fish is cooked just so, while a raw monkfish starter has a Peruvian edge, drizzled with tangy tiger's milk. Extra hungry? You can't go wrong with the 'fruits of the sea' surfboard or the market fish of the day to share. This is one of the most intelligent seafood restaurants in the country at the moment, so catch it while you can still get a table. 106 King's Rd, Brighton BN1 2FA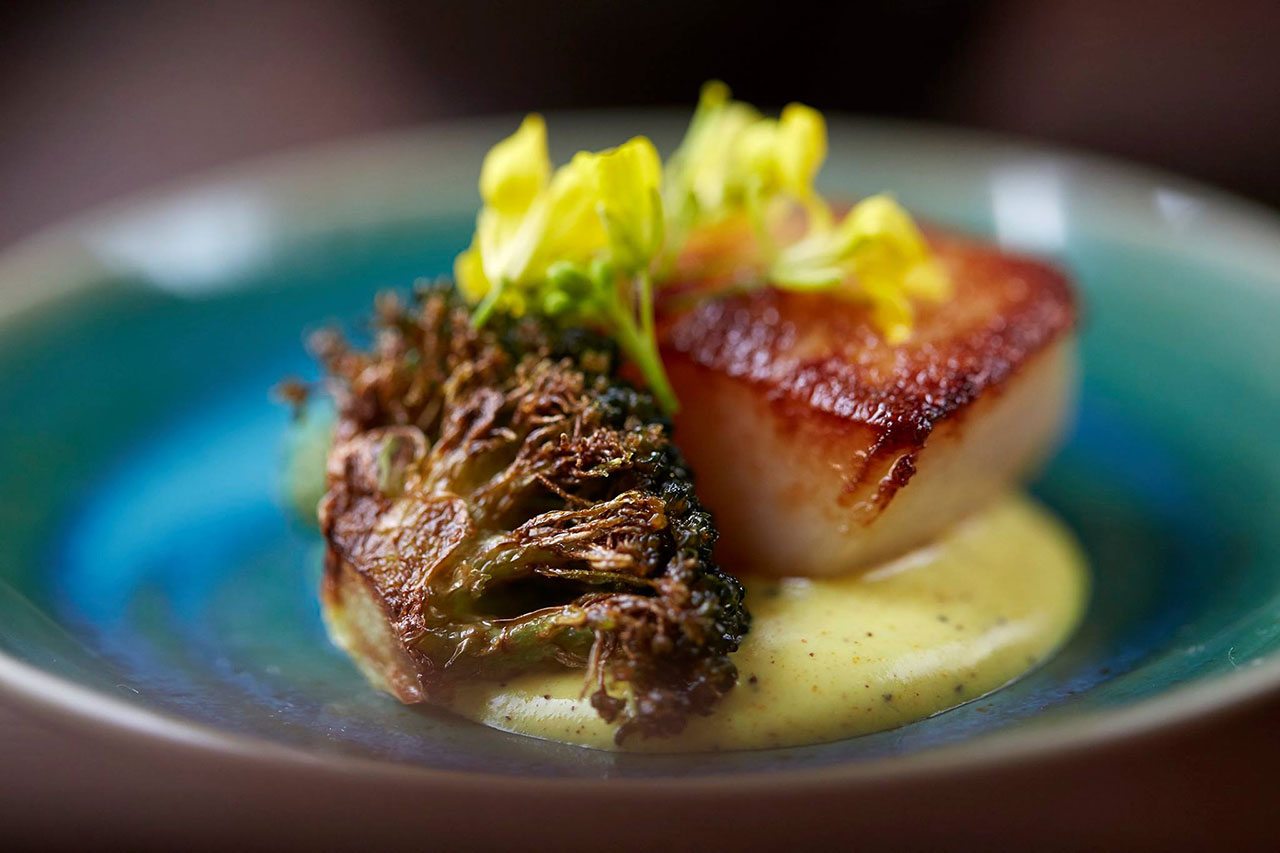 Bringing together the local area's association with flora, British artisanal produce and a playful take on modern cooking, The Five Fields in Chelsea offers seasonal dining that packs a punch. 8-9 Blacklands Terrace London SW3 2SP.
64 Degrees, a much heralded dining spot with an unassuming vibe. Given its recent hype, the buzz is palpable, but more than anything else you might encounter when walking inside is a welcome calm unfound in most places. There's very little on the walls, the tell-tale low-hung lightbulbs emanate a gentle glow, and then there's the sunken wooden tables you might expect in Brighton. Ploughing through the small plate concept – yes, well – we tried a wealth of ingredients, all of which didn't come from farther afield that the Sussex countryside, or the nearby sea. The cooking and flavours were robust, much like the fashion of Brighton, or its pebbled beach. 53 Meeting House Ln, Brighton BN1 1HB.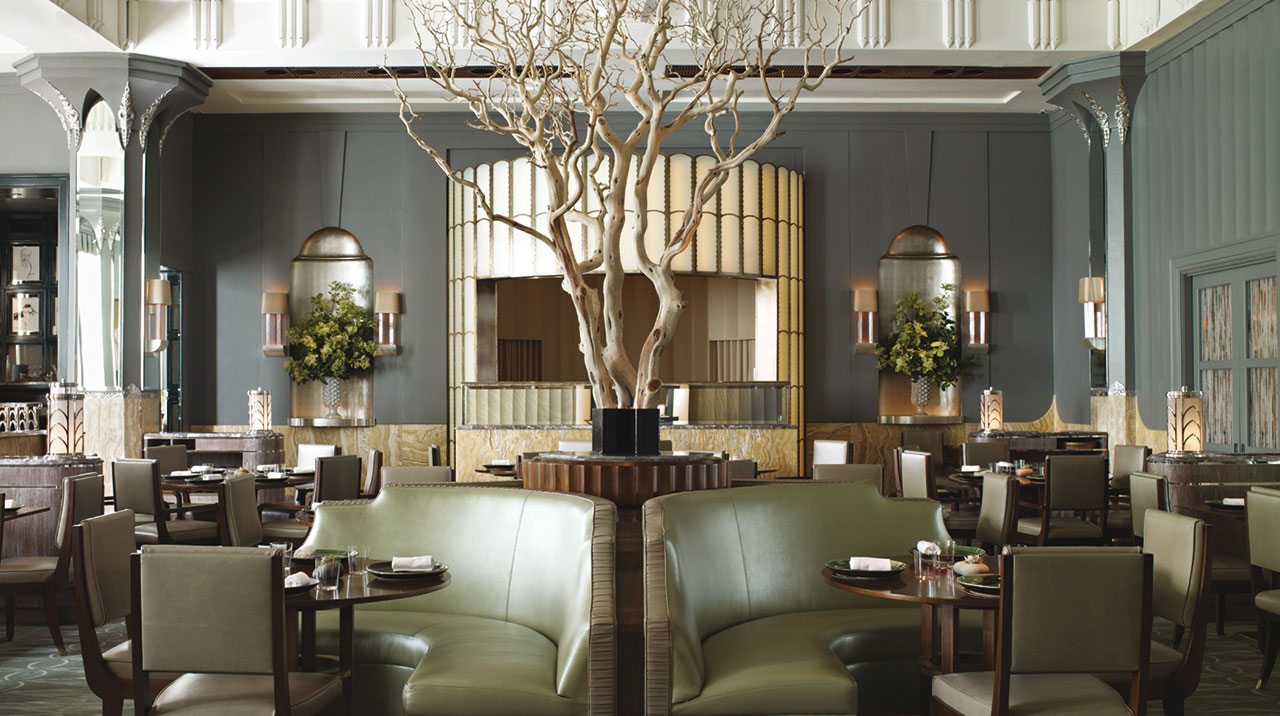 Meaning 'wild' in Latin, Fera boasts stunning, natural and innovative British cooking at its very best. Having put Cartmel on the map – for dishes other than sticky toffee pudding – with his two-Michelin star restaurant L'Enclume, this is Simon Rogan's foray into the London restaurant scene. Every dish is magical but stays true to the British countryside. The interior continues in this vein, with sleek natural materials and neutral, woodland palette. Claridge's Hotel, 49 Brook St, Mayfair, London W1K 4HR.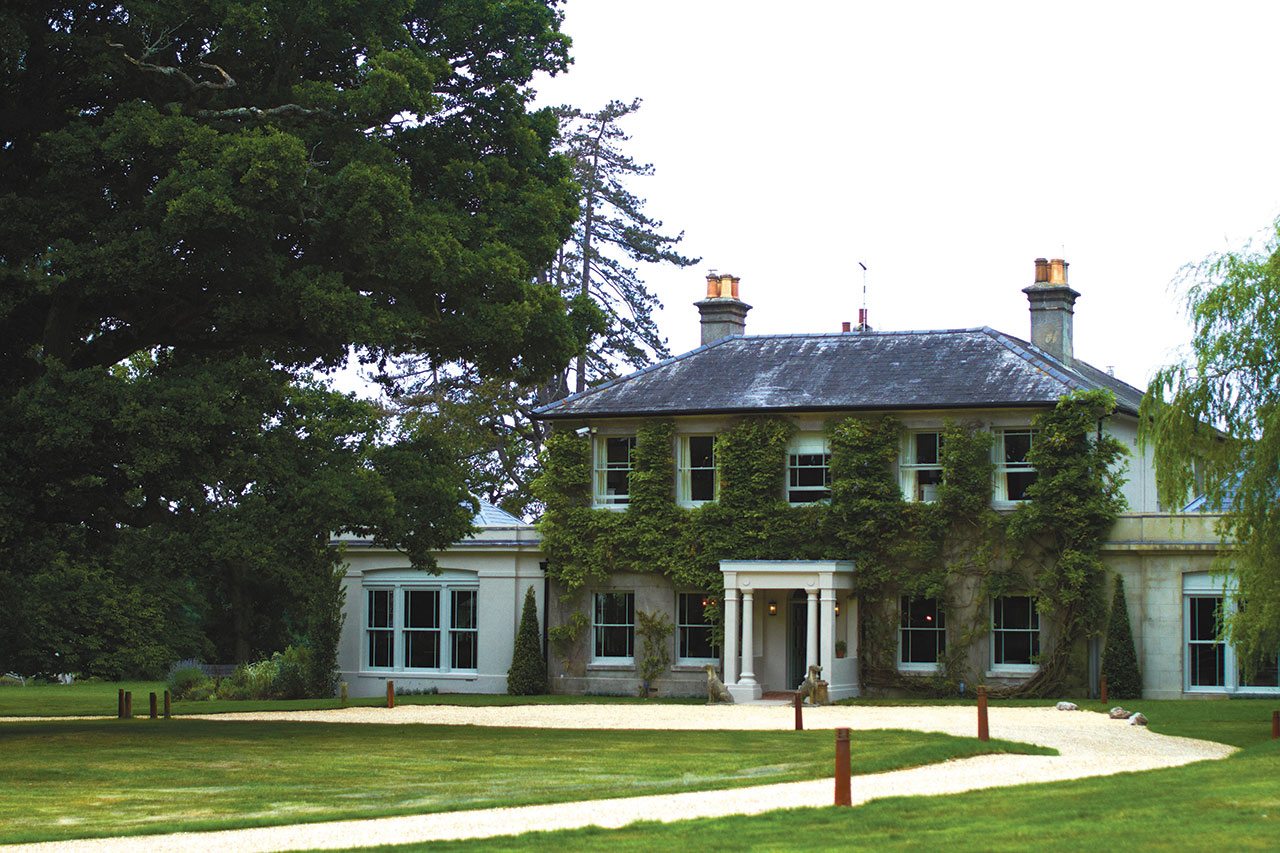 With a menu that revolves around the hotel's kitchen garden and locally sourced ingredients, the menu is ever-changing, seasonal, and most importantly thoroughly British. There is even a section of the menu entitled, 'Literally Picked This Morning' – it doesn't get fresher than that… Beaulieu Road, Brockenhurst SO42 7QL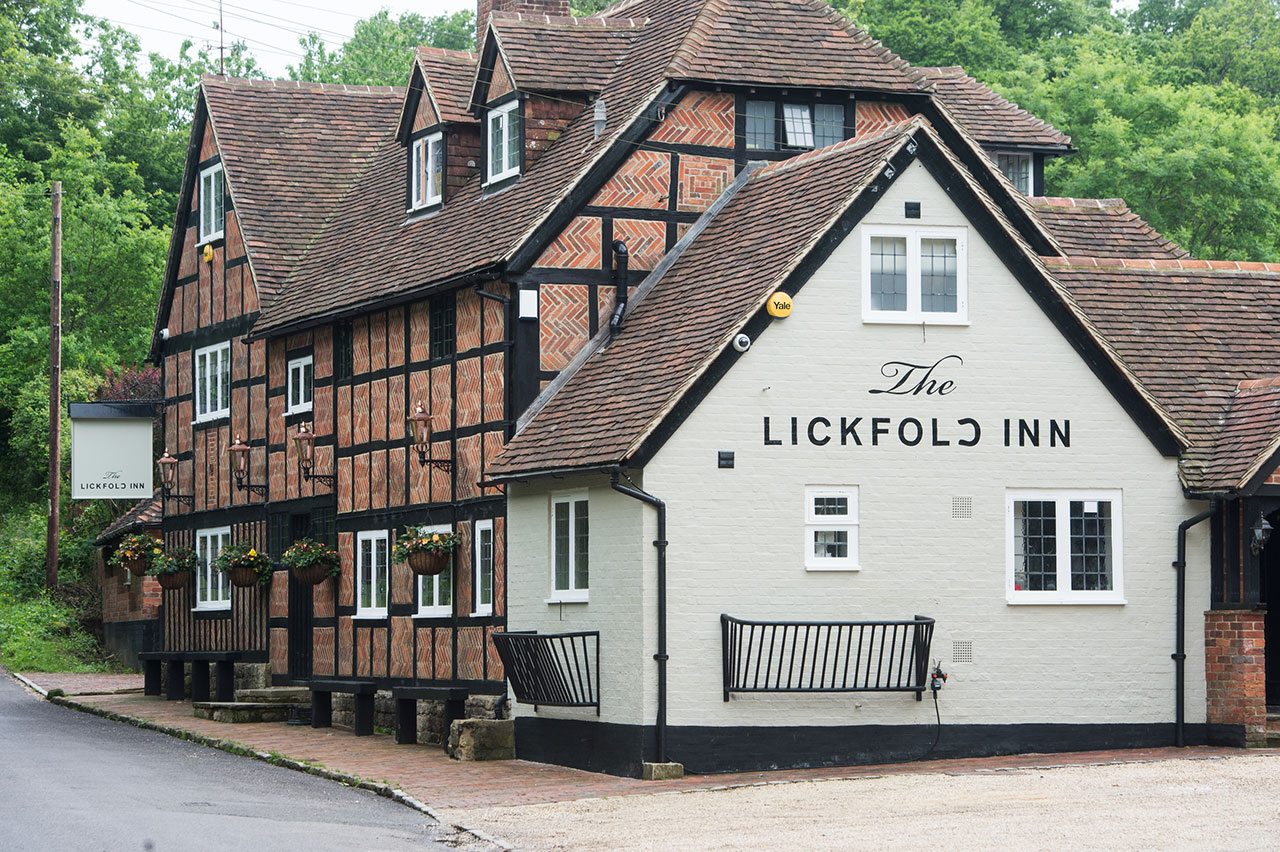 Young Tom, as he is affectionately known in the trade, was 26 when he won his first Michelin star for Restaurant Story. Now Tom Sellers has opened his first country pub, The Lickfold Inn in West Sussex. Inventive and an impressively good cook, whether you eat in the pub or upstairs in the dining room, you cannot fail to be entertained by the originality of Young Tom's food. But remember – it's only open from Wednesday to Sunday. Highstead Lane, Lickfold, Petworth, West Sussex, GU28 9EY.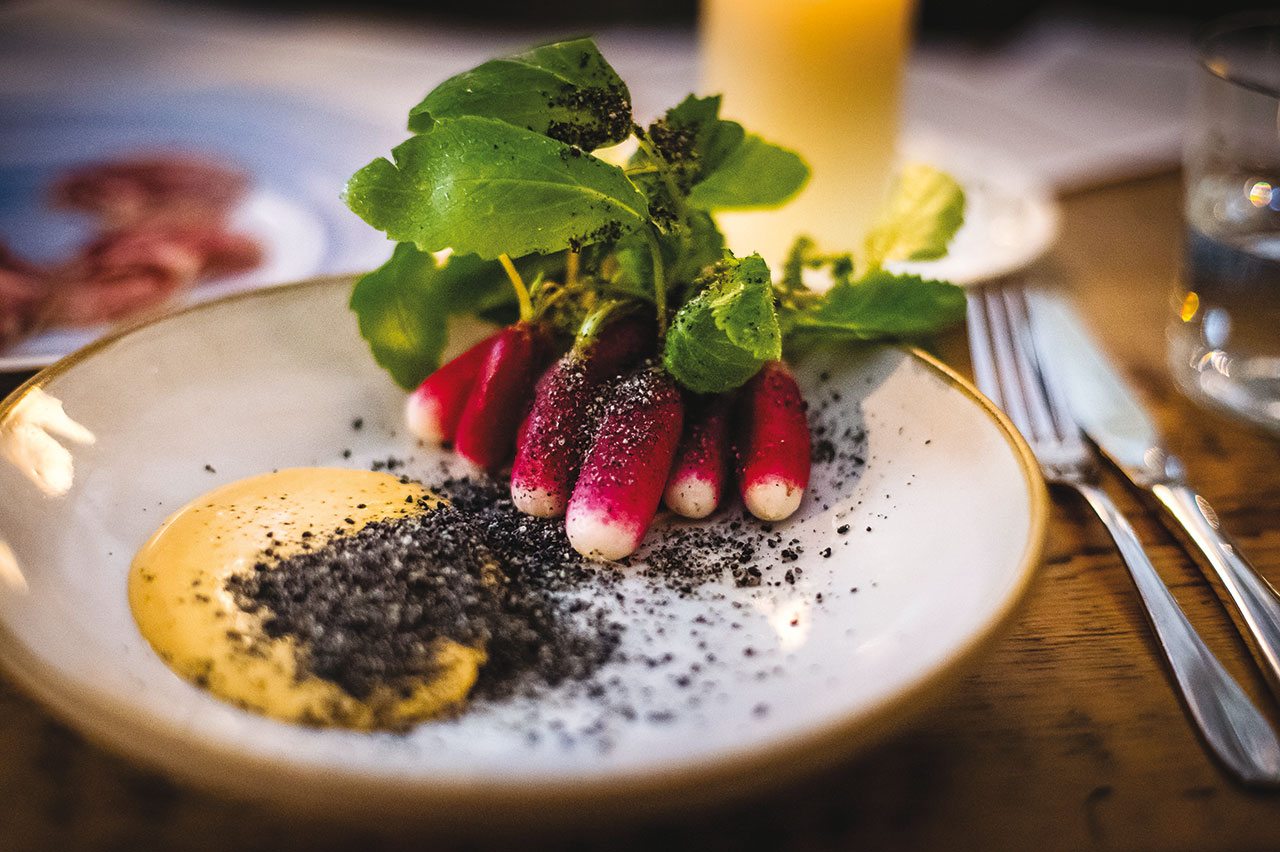 Not since the 1980s heyday of Sally Clarke has London had a no-choice menu moment like this one. Isaac McHale, chef at the Clove Club in Shoreditch, kicks off his menu sequence of adventurous, delicate dishes with three snacks (also on the menu in the bouncy adjoining bar), including delectable buttermilk fried chicken, well-known to diners who frequented the Cloves' supperclubs before they took to bricks and mortar. A pair of starters are all about seasonal vegetables: leeks are split and studded with juicy smoked mussels, blanched fennel is paired with perfumed dulse and crème fraîche. Beef rib with wild garlic and crunchy potato croquettes is frank and satisfying. The 40-seater dining room has austere looks and a natural, convivial atmosphere; this no-choice menu isn't just about great-value gastronomy, but also lets you socialise for hours, with only the wine list to deliberate over. Shoreditch Town Hall, 380 Old St, London EC1V 9LT.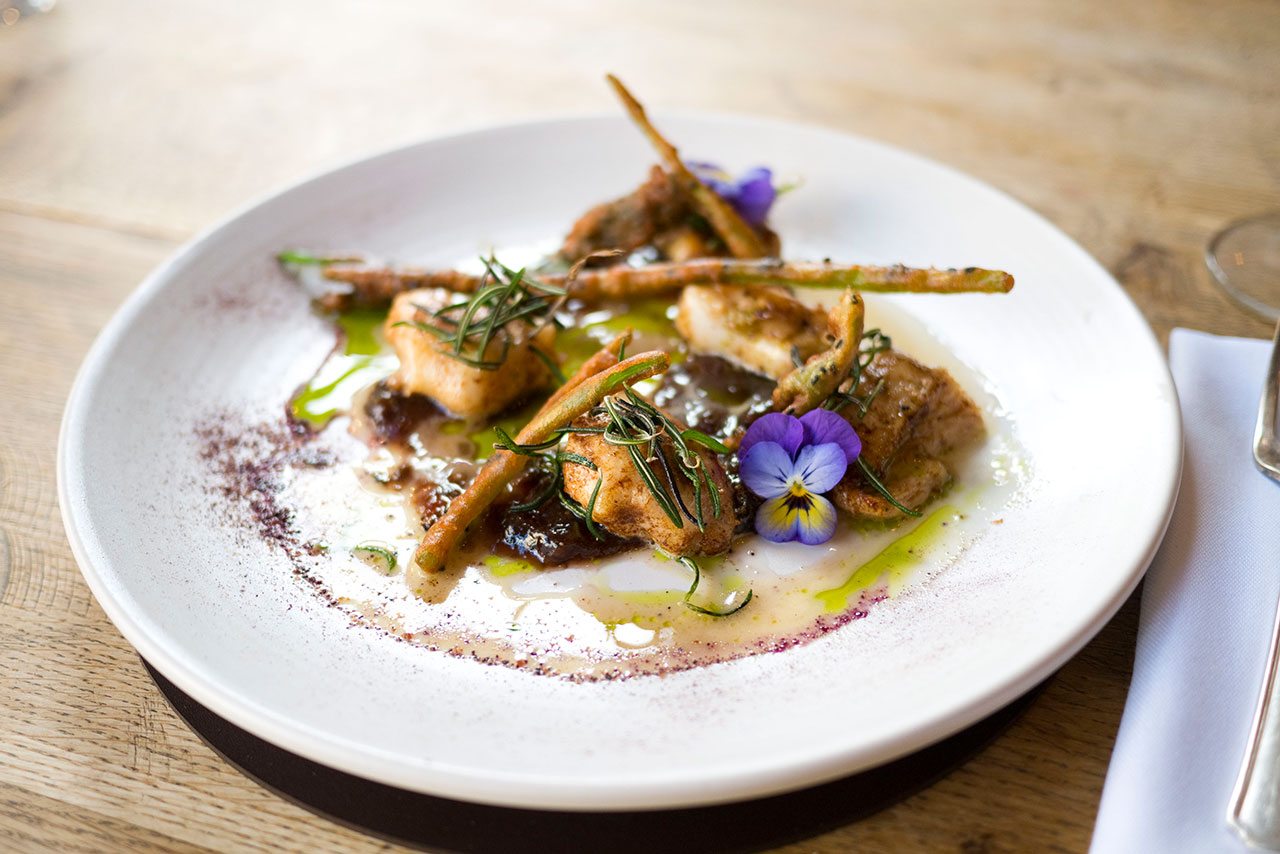 Bringing the countryside to London, the team behind Rabbit, The Shed, and their most recent opening in Battersea, Nutbourne gives you a taste of proper British cuisine and produce without you ever having to trek out to the countryside. Ideal, really. 35-37 Parkgate Rd, Battersea SW11 4NP.
MORE FOOD: 2017 Trend: Luxe Tacos / Healthy Baking: Jordan Bourke Shares His Recipes / Interview: Merlin Labron-Johnson From Clipstone & Portland
---