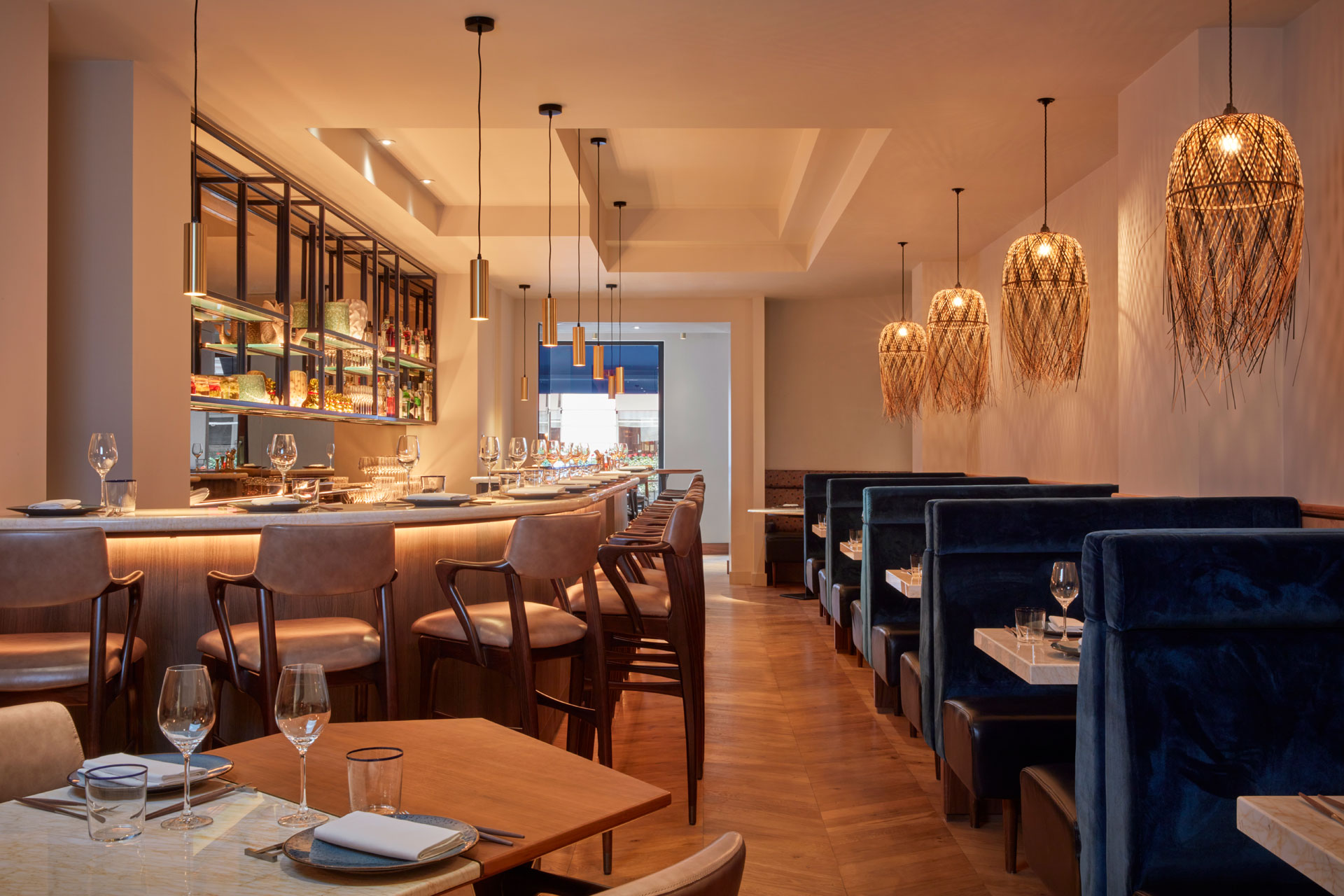 Restaurant Review: Bar des Prés
---
Margaret Kemp gives us the lowdown on Mayfair's latest culinary addition
French superchef Cyril Lignac has brought the spirit of the Rive Gauche to the heart of Mayfair with the opening of Bar des Prés, says Margaret Kemp
Lockdown and the 7pm curfew caused no problem for the French – they had Cyril Lignac. Each night Tous en Cuisine aired live from the chef's Paris apartment, on M6 TV. 'I was so happy to share culinary moments during such awkward times,' he says. 'I wanted to demonstrate that in 45 minutes viewers could prepare a soothing meal. I braised, brewed and stewed exactly as I do when cooking for family and friends.'
2021 looks to be a vintage year for France's national treasure – as well as the television show he will launch restaurants at home and abroad. Lignac's first English outpost, an evolution of his beautifully chic Left Bank canteen Bar des Prés, opened in the heart of Mayfair in May. 'London,' he says, in excellent English, 'is a multicultural melting pot, so different to Paris, and I want to be a part of it!'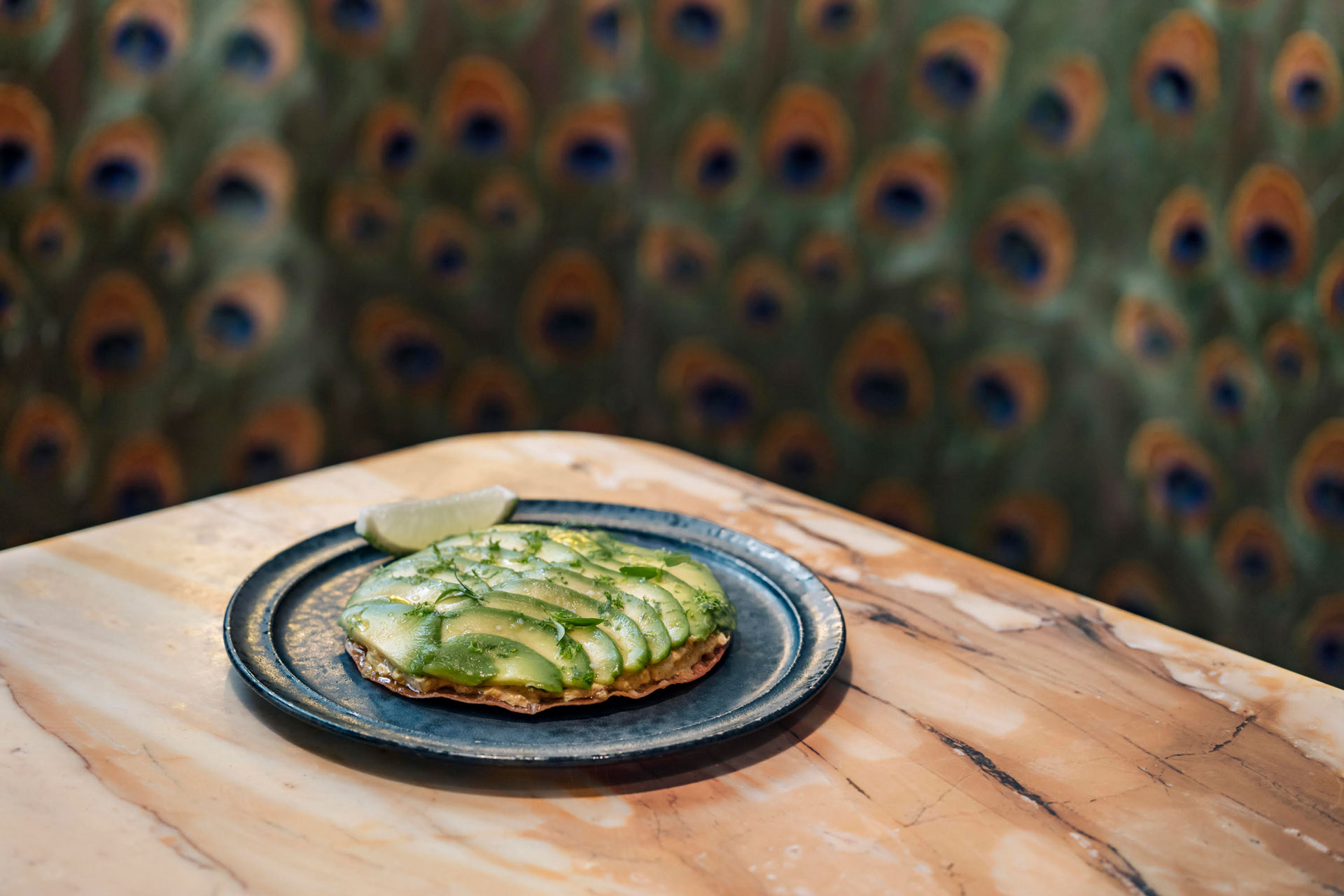 The 100-seater Bar des Prés (formerly Indian Accent) is across the road from Brown's Hotel, at 16 Albemarle Street; discreet minimal décor has been masterminded by London-based Sagrada Arkitexture. Eat at the marble topped counter (sushi masters sculpt sushi, sashimi, maki), by the window to watch the world go by, or choose a velvet banquette, an 'evolved' version of the Paris BDP – made in London.
'I'm crazy about everything raw – so healthy,' Lignac says. 'However, in London, my menu takes inspiration from cooked and raw French and East Asian cuisines, using as many local ingredients as possible, fish from Dover, Morecombe Bay oysters, vegetables and fruit from Kent.'
From the land and sea, dishes include Lignac's signature crunchy crab galette, Madras curry, avocado. Followed by, say, scallops with caramelised miso: satay beef fillet, lime condiment or lobster salad, strawberries, elderflower vinegar and fresh almonds. Desserts may be Guanaja chocolate soufflé, red berry pavlova with coconut sorbet and raspberry "tartelette" with Sicilian pistachio ice cream. Match with the best of Bordeaux and Burgundy wines as well as woke cocktails such as Lignac's London tribute Mayfair Sour made with Yamazaki whisky, lemon juice, ginger syrup, coconut batida, tonka bean.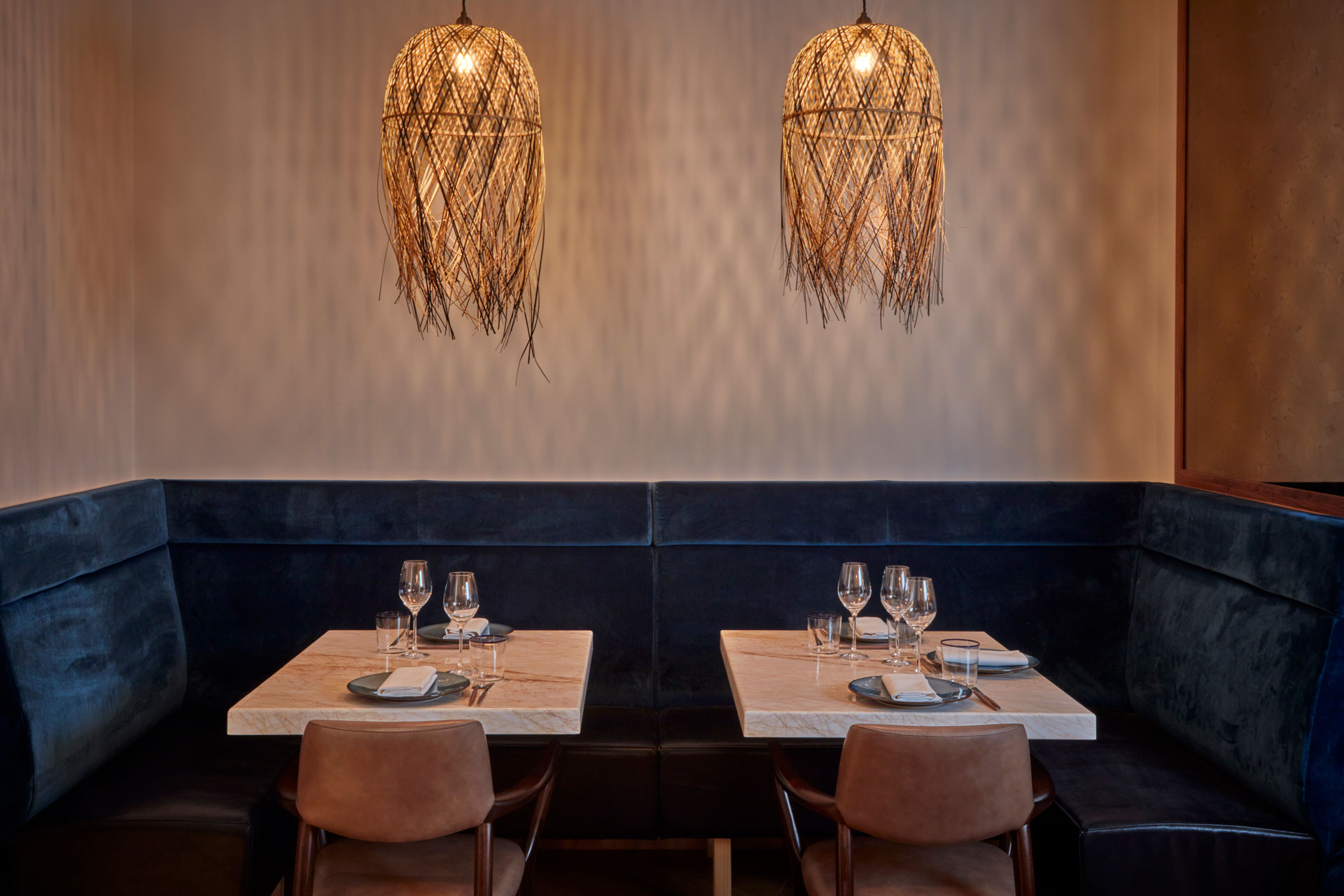 From the sunny Aveyron region, southern France, Cyril arrived in Paris, in 2000, with passion, a leather suitcase, and his CAP de cuisinier/pâtissier qualifications (Certificat d'Aptitude Professionnelle).
Today, brand Cyril Lignac boasts a brigade of over 150 staff and his current portfolio takes in high end chocolate and pâtisserie boutiques, four successful Paris restaurants – Le Chardenoux, Aux Prés, Le Bar des Prés, Le Dragon Cocktail Bar and opening soon,  Ibiza Italian.
Not bad for a boy (now 41) who freely admits he was 'nul' at school. Lignac's published 43 cookbooks, created his own production company, coached competitors on Top Chef, signed on as a voluntary fireman, the list is endless. Adventures? Yes, competing against his bestie, chef Jean-Francois Piège, in a wacky pre lockdown culinary duel on an Italian road trip for M6 TV's Chef Contre Chef: And, on judging Le Meilleur Pâtissier, the French spin on Great British Bake Off, he jokes, 'I'm the Paul Hollywood of France!'
When there's time Lignac drives vintage cars and plays polo. 'Ah! The Queen's Cup, Guards Polo Club,' he sighs. You marvel at his talent, his technique, joie de vivre, and wonder when he ever sleeps.
Bar des Prés, 16 Albermarle Street, London W1. bardespres.com
MORE RESTAURANT REVIEWS: