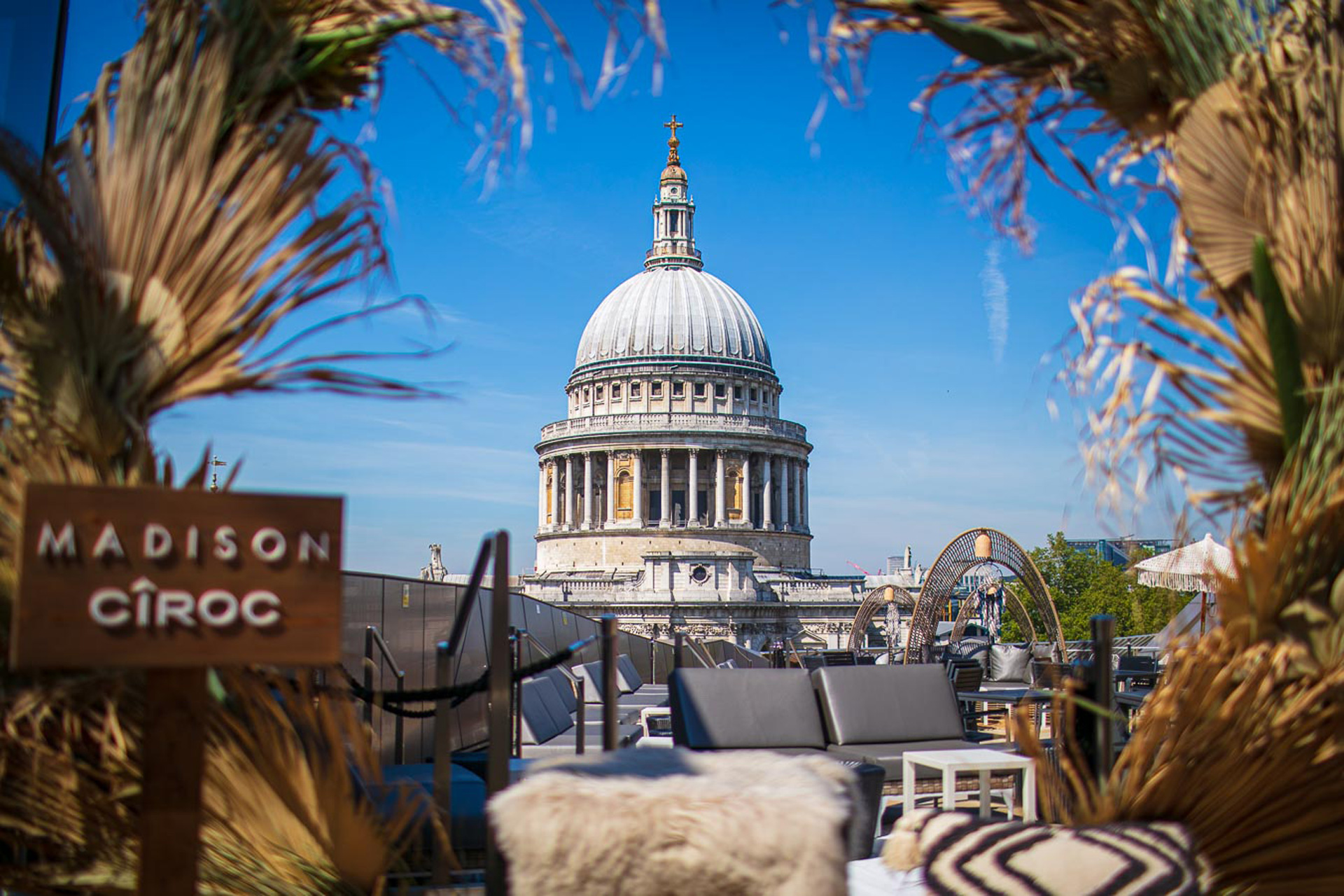 Restaurant of the Week: Madison
---
You'll feel as if you're on vacation at this 'rooftop retreat'
This week's restaurant of the week is Madison, the rooftop bar and terrace bringing a slice of Ibiza to the city.
Madison Review
London is certainly not short on rooftop terraces, but none are quite as buzzing as 'Manhattan style' Madison. The penthouse restaurant and bar – located above City of London's shopping destination, One New Change – is renowned for its lively atmosphere and spectacular skyline views but has undergone a Balearic makeover for the summer.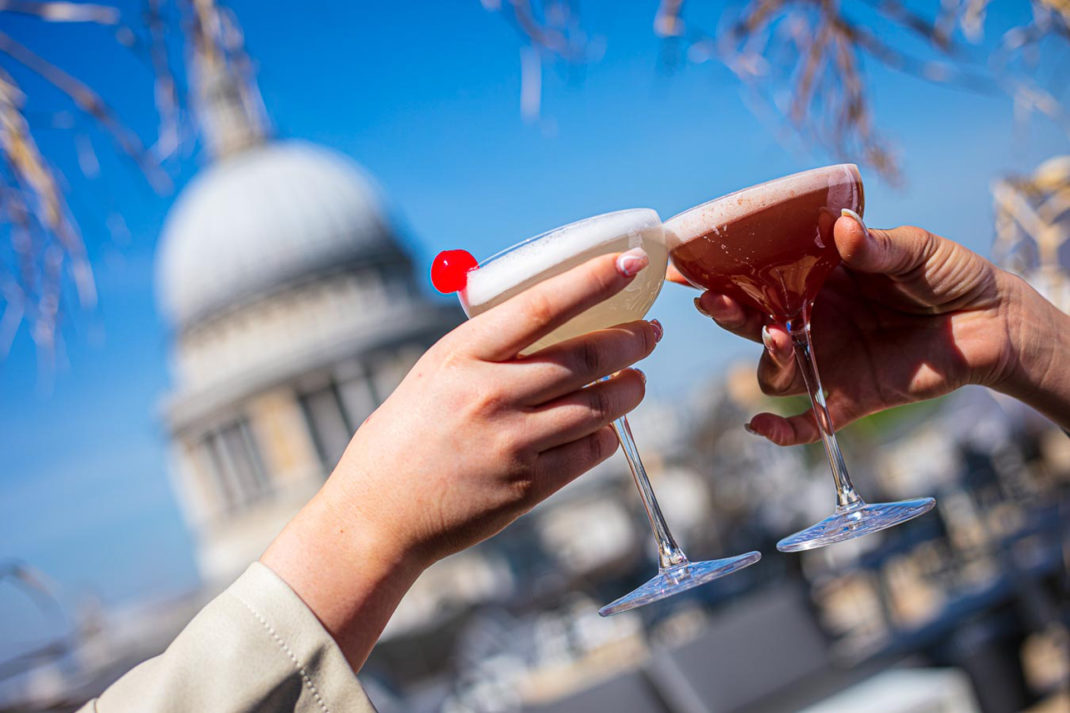 After months of lockdown, an Ibiza 'retreat' – minus the quarantine – is just what we need, and Madison is offering just that. The restaurant has joined forces with Cîroc Vodka for the summer to introduce an exclusive cocktail menu and beach club-style setting. Think live music (with DJs playing every day), fruity tipples, and plenty of boho décor. The only thing to remind you that you're in London is the striking backdrop of St Paul's.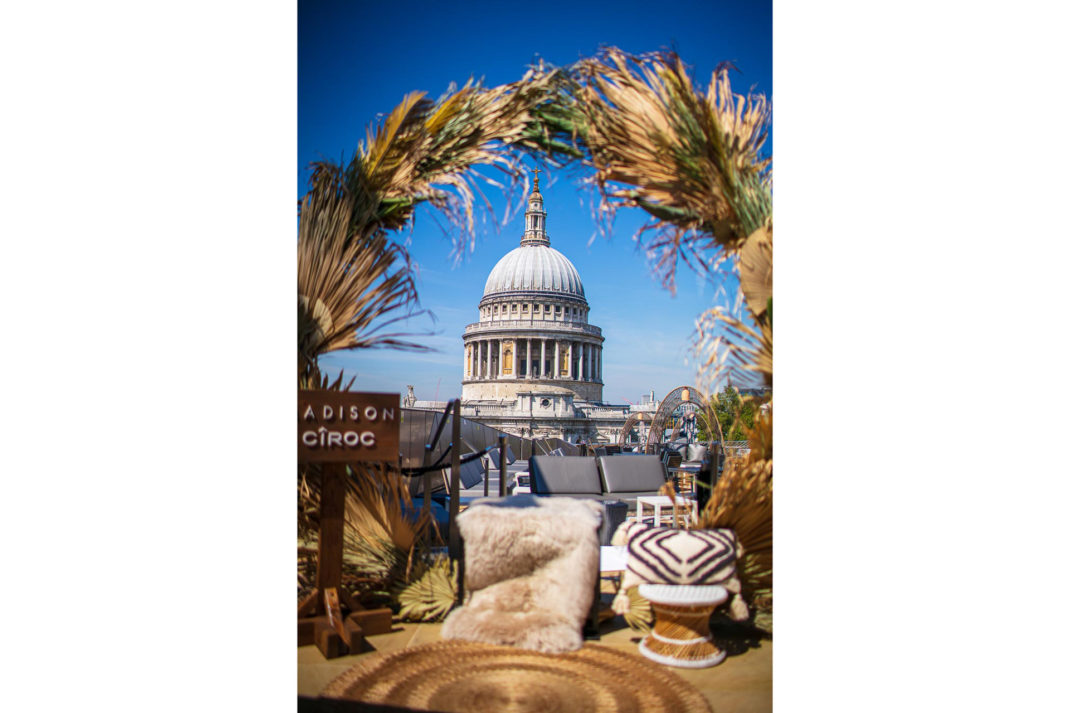 On the menu is an array of tasty New York-style dishes, from Josper grill mains (highlights include the New York strip steak and grilled whole lobster) to a vegan linguine primavera with plant-based mascarpone and a spiced buttermilk chicken Caesar salad. The starters are just as tempting (and a little lighter, thank goodness), ranging from San Daniele prosciutto and melon to a refreshing burrata and heirloom tomato salad served with slow roast peppers and focaccia croutons.
Sides are a must – particularly the truffle fries and red Leicester mac 'n' cheese. And if you're feeling significantly hungry, the British tomahawk and whole lobster speciality for two will not disappoint. Room for dessert? Indulgent options include a moreish soft-baked choc chic cookie dough and New York-style Oreo cheesecake with chocolate ganache and cherries. For something a little lighter (it's integral to save room for cocktails, of course), there's also pineapple carpaccio and lime leaf panna cotta.
To accompany your meal, the Cîroc cocktail menu comprises six tantalising serves, from the rum-infused 'Champagne Colada' to the 'Cîroc Summer Sunshine' which blends the brand's Summer Citrus with Boudier apricot liqueur, soda and prosecco. But the real pièce de résistance is the St Paul's Sunset – a sweet concoction combining Cîroc vodka with pineapple tepache and Ratafia black cherry and wine liqueur, then topped with an image of St Paul's.
For that beach club feel we've been so desperately craving, Madison ticks all the boxes. Once you're on the sixth floor, Ibiza awaits…
BOOK
MORE RESTAURANT REVIEWS: