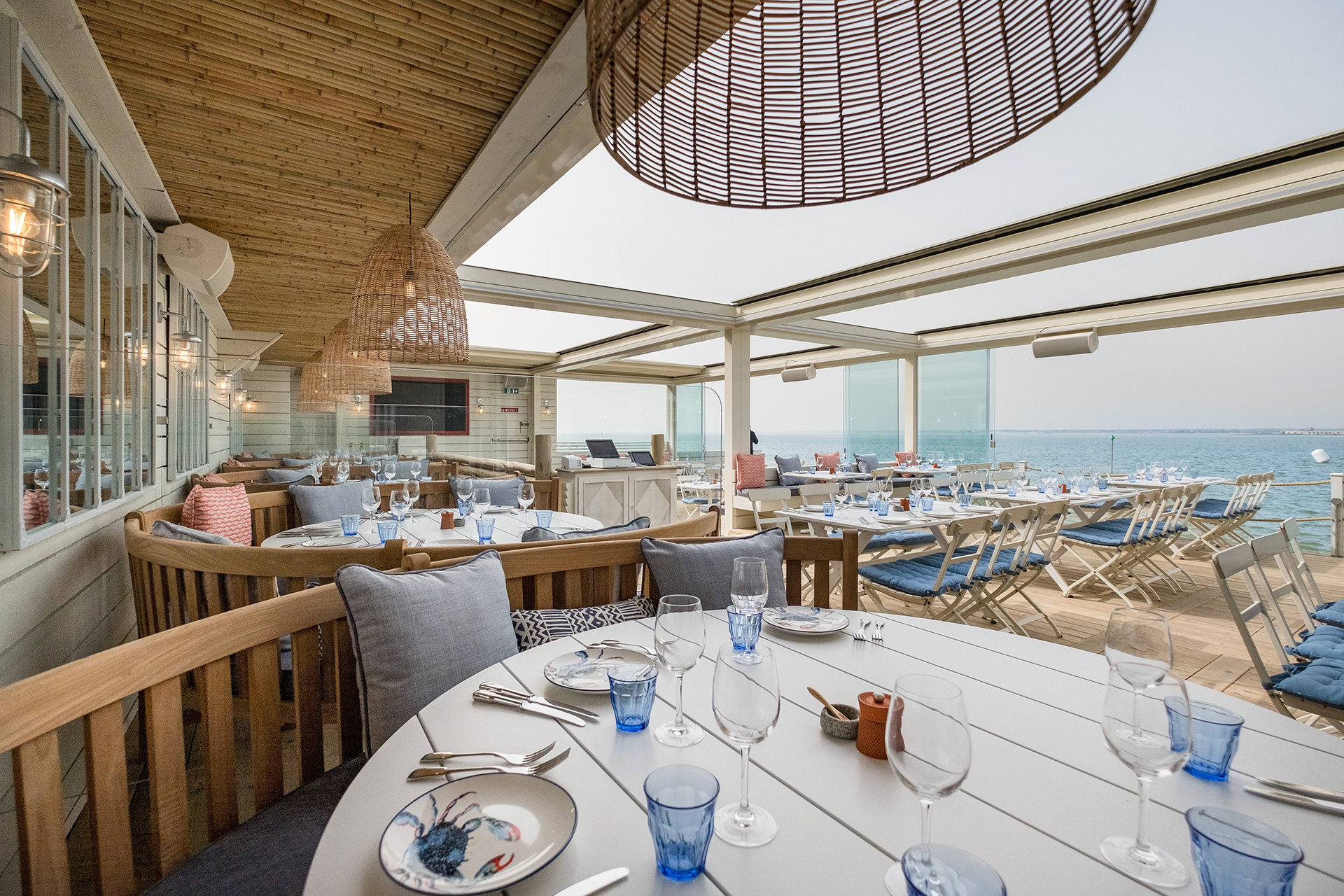 Restaurant Review: The Hut, Colwell Bay, Isle of Wight
---
Fresh fish and fine wine just a ferry ride away
Dreaming of summer already? This year, get yourself down to The Hut on the Isle of Wight, a carefree beachside institution that has been luring sailors for years. Reservations will be available from February, and tables are like hotcakes in the warmer months, so secure your booking early.
Restaurant Review: The Hut IOW
The Hut is the kind of place you'd want your outgoing, sporty, impoverished student offspring to work in the summer holidays. What fun they would have in their navy polos and deck shorts, ferrying endless trays of Aperol spritzes or methuselahs of rosé to the various tables, 80 per cent of whom have arrived at this special Isle of Wight beach-side restaurant by water (you can charter a boat to get there in style – all details are on their website). The lively music, the buoyed-up atmosphere and, no doubt, hefty tips at the end of an alcohol-laden lunch would set them up nicely for their next year's study. Plus, I bet there's no lack of summer romances to lose your head in.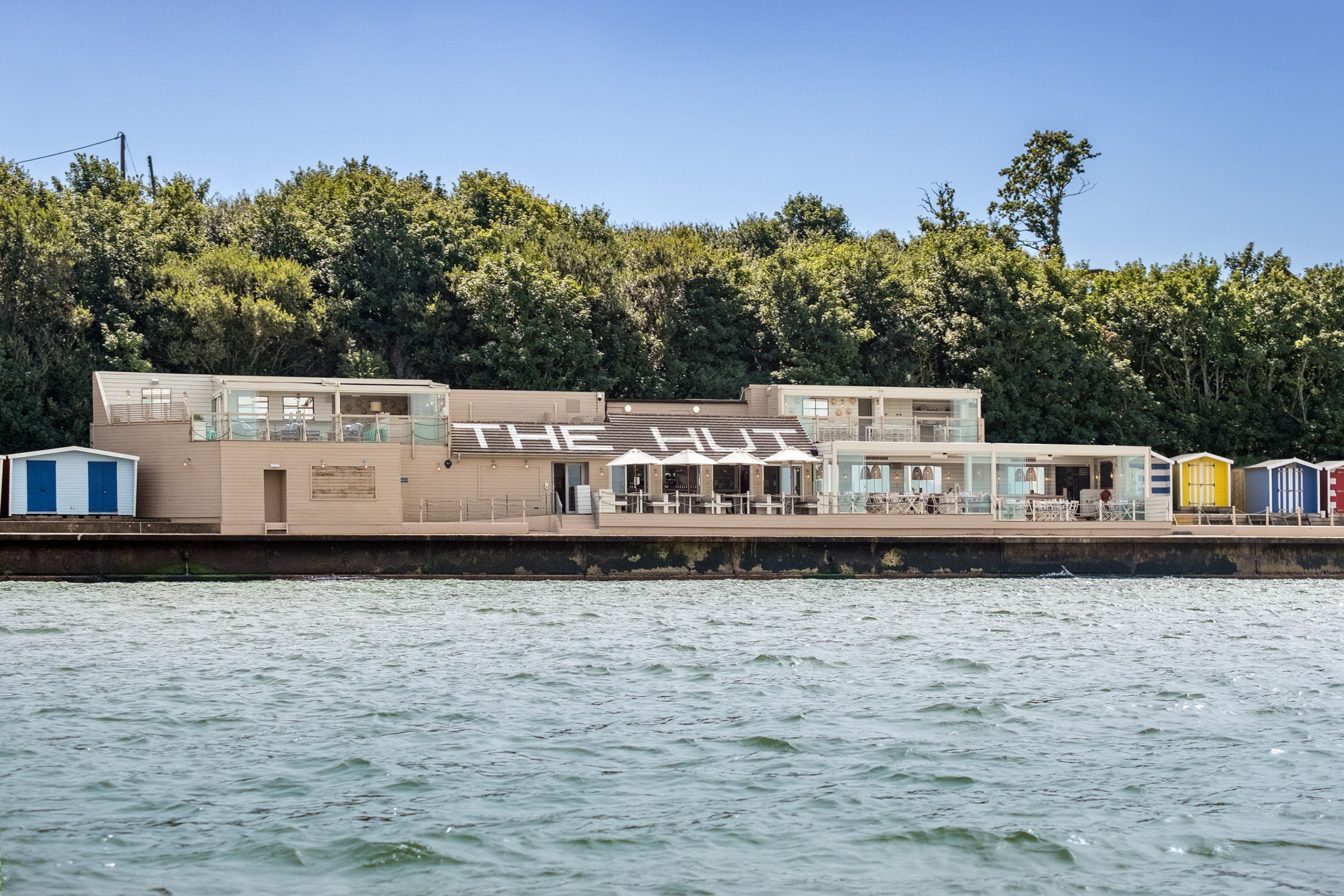 I've put my two children down already (they're only 10 and 8). And it's not such a silly idea, given that if you want a table at The Hut (only open from April to end of October), you probably have to get online when booking opens in February (Glasto, eat your heart out).
Large tables of grizzled looking serious sea-faring folk licking garlic-buttered fingers mix with the more pristine white jeans and Breton topped brigade who are out in the Solent for a fairweather RIB ride, plus a few like us who came by foot on the ferry (40 minutes from Lymington), make for excellent people-watching. The staff will either come and fetch you from Yarmouth ferry terminal in a dark blue Defender or will send out their own RIB to bring you in the final 100 metres to shore.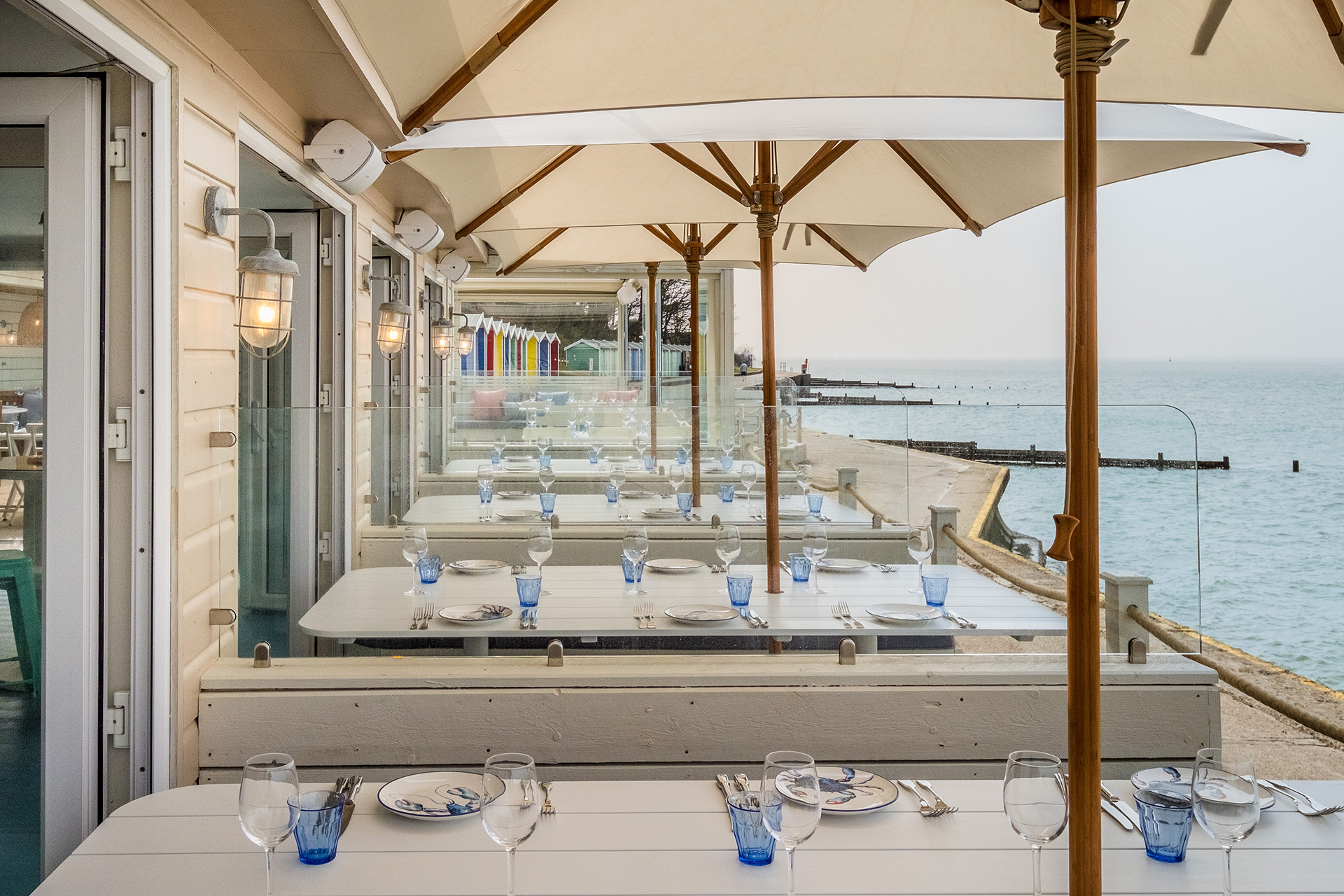 The young staff are exceedingly affable and happily bring extra bowls of chips (my kids don't eat fish, much to my shame), as I stare longingly at vast platters of fruit de mers being carried out to tables other than mine. No matter, my tuna tartare and caramelly, buttery plaice fillets, brown shrimp, clams and spinach (plus chips) are doing me absolutely fine.
My husband and I caress our Chardonnay glasses planning special occasions here in the future – my dad's 80th perhaps, my stepchildren coming over from South Africa (after two years of Covid preventing travel); my daughter's amazing A-level results (yes, I too have probably drunk one too many but it's that kind of place). And the sun isn't even shining.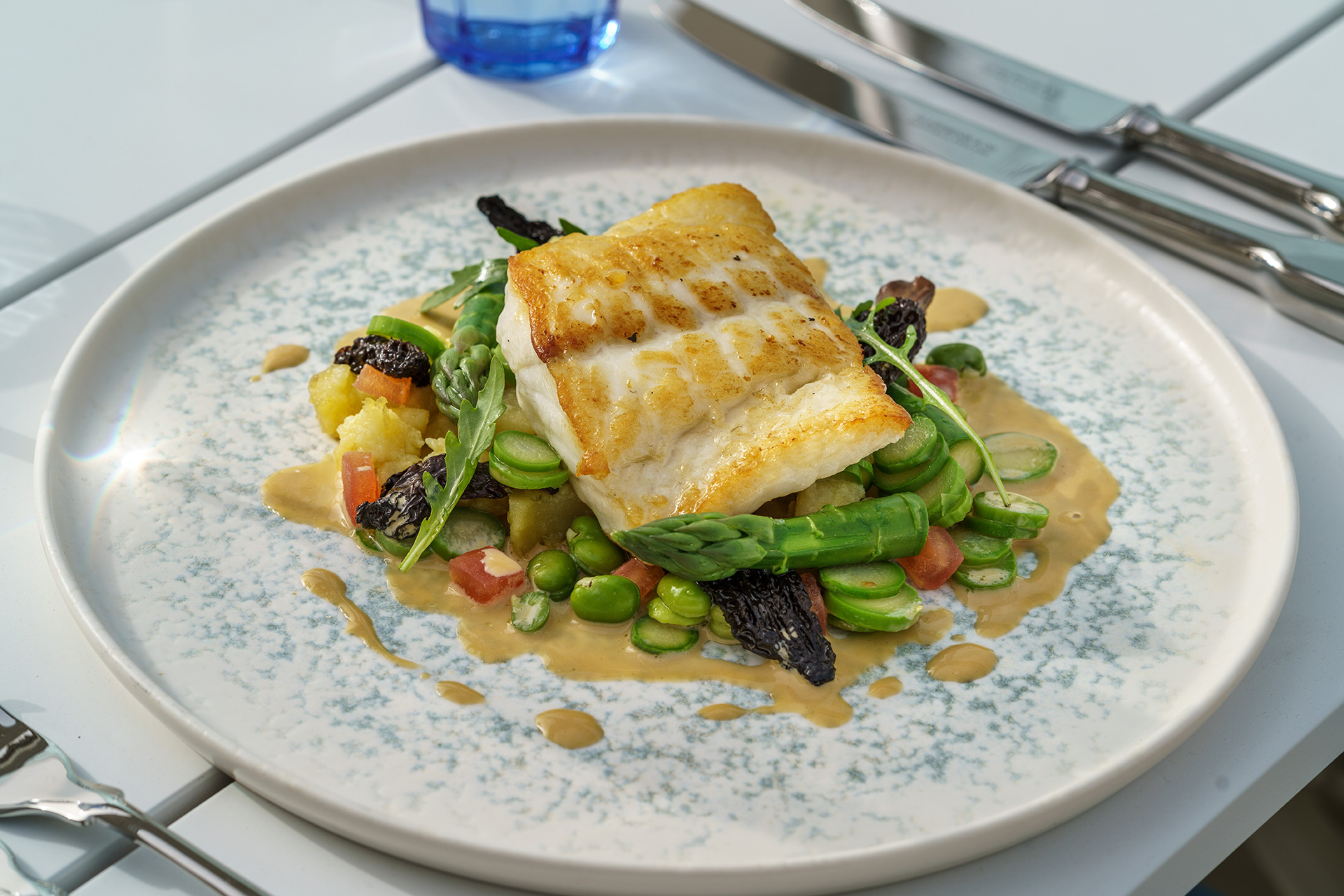 The terrace is the place to be (if you are lucky with the weather) – the beach itself is pretty small; a reminder you're not in the Mediterranean but the bleached wood, wicker furnishings and blue accent colour let you believe you what want. Take a stroll afterwards to walk it all off.
Rumour has it from a local yachtie in the know that a contender to The Hut will be this year. Will it be oysters at dawn or will there be plenty to go round? Whatever happens, make a date in your diary in February to secure your place to find out.
BOOK IT: