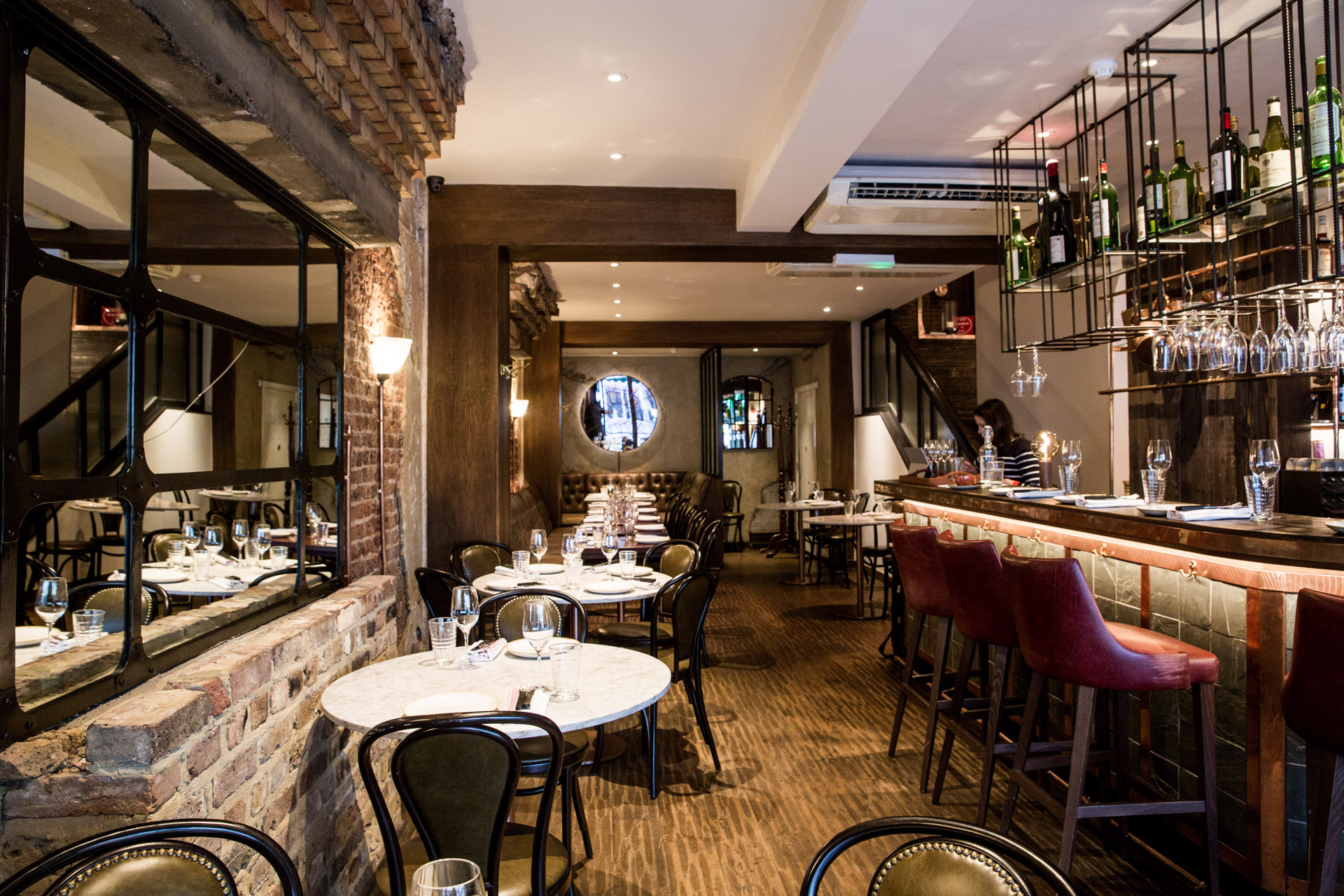 Restaurant Of The Week: The Ninth, Fitzrovia
Fitzrovia's best restaurant returns
New (re)opening: The Ninth, Jun Tanaka's Michelin starred restaurant on Charlotte Street in the heart of Fitzrovia. Olivia Emily visits our restaurant of the week. 
Restaurant Of The Week: The Ninth, Fitzrovia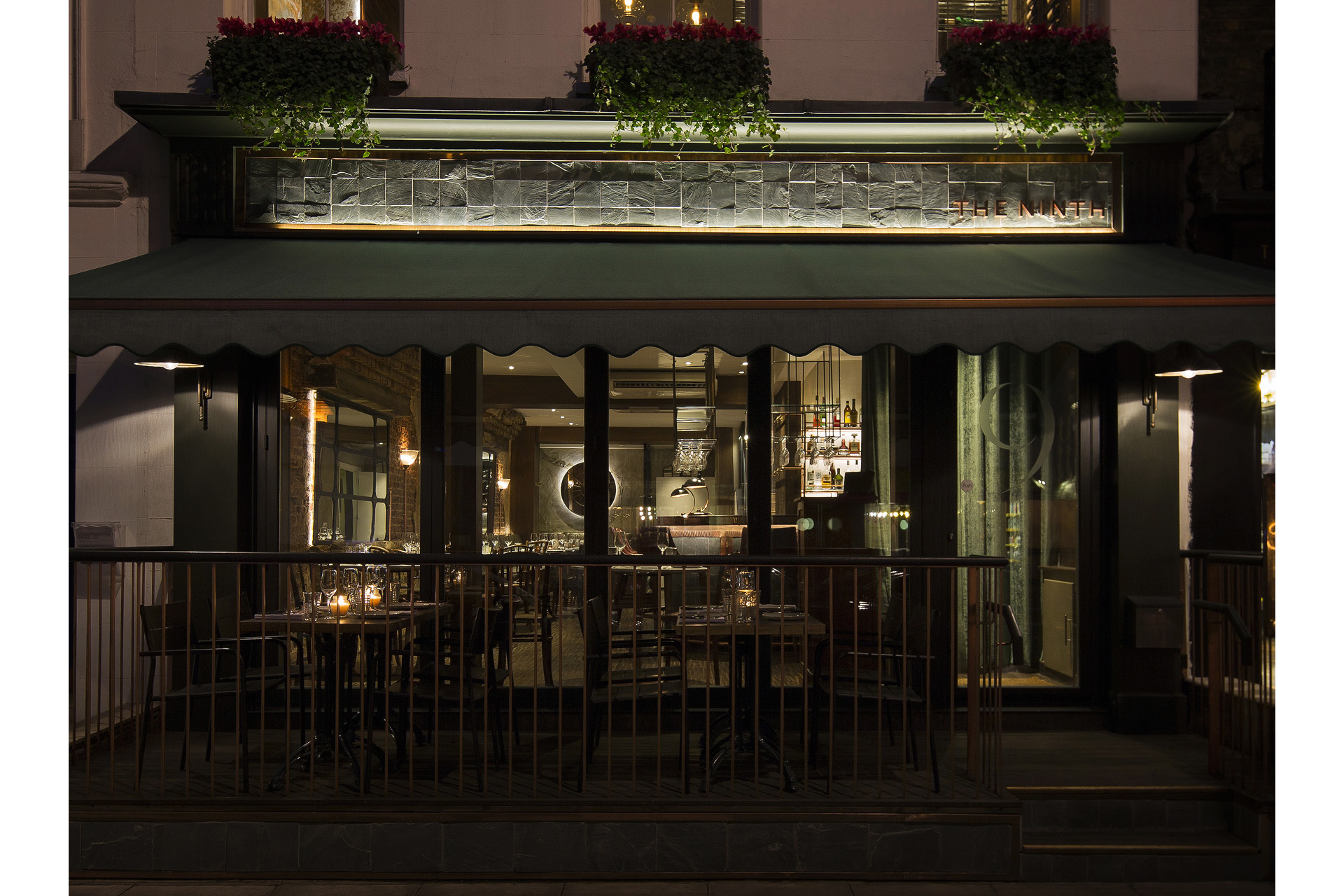 I love Charlotte Street: it's always buzzing, with a delightful neighbourhood feel, despite being a stone's throw from the more commercialised Soho and Tottenham Court Road. Even if it's not pedestrianised, the streets run with groups heading for dinner and drinkers spilling from pubs, pint in hand, hopping back onto the pavement when a car inevitably trundles down the road. It's all thanks to the lovely array of eateries, from wine bars to classic British pubs, pizzarias to Michelin star restaurants. Reintroducing The Ninth: Jun Tanaka's Michelin-starred Charlotte Street restaurant, which reopened, fittingly, on 9 March following a seven month, kitchen-fire-related closure.
The Ninth refines Charlotte Street's laidback feel, but maintains the neighbourhood vibe; it's a welcoming space, emanating warmth from its exposed brick paired with rich brown wood, its amber lights and its friendly staff, most of whom worked here before the fire. And, though the fire mainly affected the kitchen, the restaurant has been rejuvenated with new soft brown leather banquettes, statement bathrooms with raspberry pink herringbone tiling and gold arched mirrors, and luxurious-feeling tableware. A glass façade of floor-to-ceiling windows makes for the optimal people watching spot, but also imbues a Mediterranean wine bar feel; envision summer evenings whiled away with a delicate glass in hand.
Mainly French but Mediterranean-influenced, the menu is a welcoming mix of refined yet comforting cuisine. Pair your delicately divine Roast Turbot (with pickled cockles, variegated kale and vin jaune sauce), for example, with a side of Crispy Agria Potatoes, crunching satisfyingly under your knife and best enjoyed with a generous swipe of aioli. 
Before that, though, sample an array of snacks and small plates. The wafer thin Tuna Belly with mojama and sardine vinaigrette is a moreish, refreshing start, mirroring a ceviche. And the Crispy Artichoke with three-cornered leek aioli is a must: reflecting a charred rose, it is satisfyingly crispy while maintaining the tasty, sweet earthiness of the vegetable. In terms of pasta, opt for the Langoustine Ravioli – little pasta parcels packed with the sweet and subtle crustacean, each topped with a slice of merinda tomato and tarragon.
Take bites between sips from the comprehensive wine list, starting with a glass of French fizz, naturally. And don't miss dessert: the Choux au Craquelin is a rich, chocolatey end, balanced with nutty pistachio ice cream. But, if there's one thing you should try, it's the Pain Perdu: a comforting triumph, with a crispy exterior and silky soft interior, served with a dollop of tonka bean ice cream.
The Final Word
Maintaining its Michelin star for 2023, shake off your stuffy associations with fine dining and indulge in laidback deliciousness at The Ninth. Emanating warmth with a chic, Mediterranean, neighborhoody feel, The Ninth elevates everything Charlotte Street represents, and is the perfect spot for your next special occasion.
BOOK IT
22 Charlotte Street, London W1T 2NB