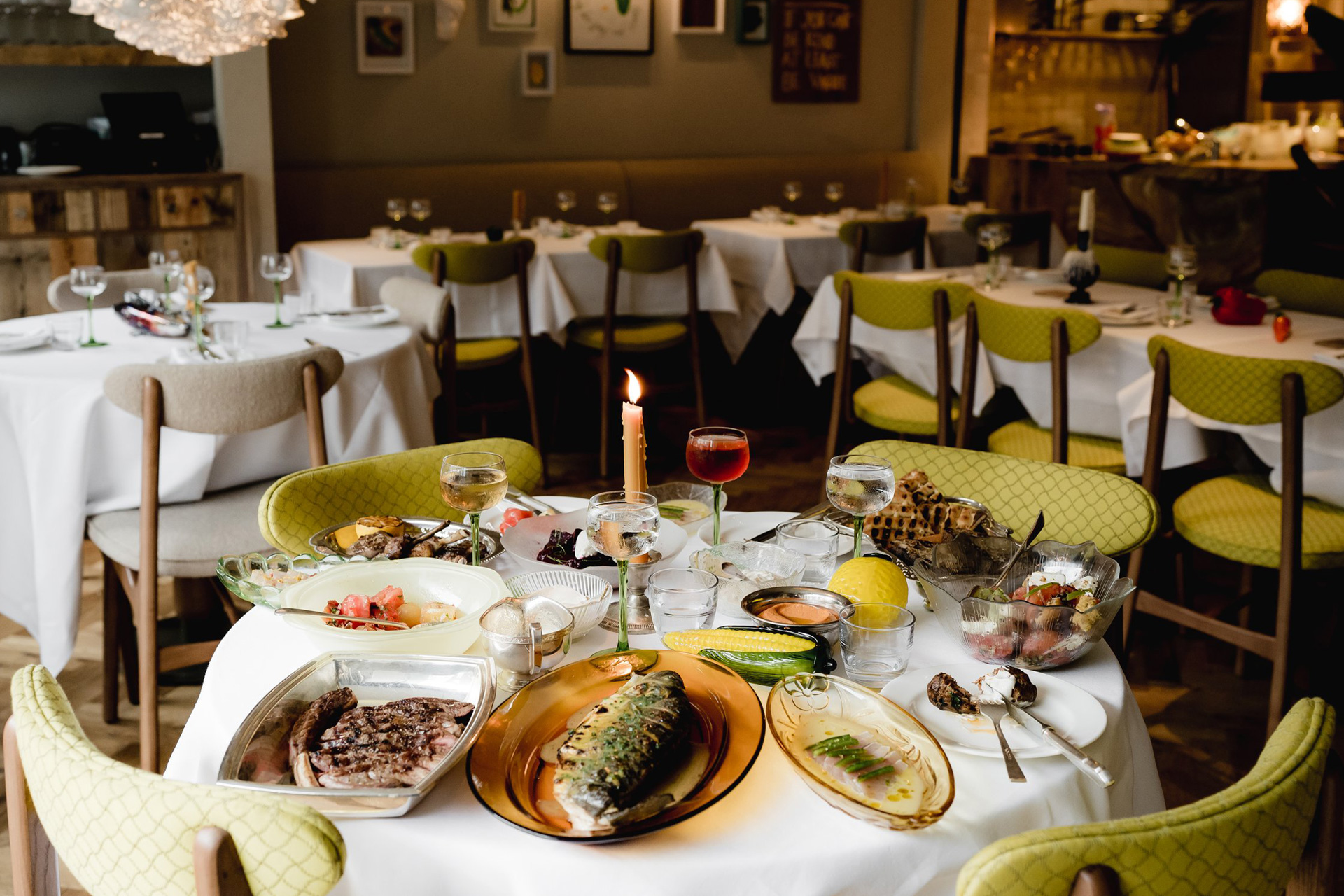 Restaurant Of The Week: Zephyr, Notting Hill
This new neighbourhood joint brings the flavours of Greece to west London
Come for the food but stay for the cocktails at Notting Hill's Zephyr, says Eva Ramirez
Restaurant Of The Week: Zephyr, Notting Hill
Portobello Road is prime real estate, but it's not often that a new opening comes along and possesses the charisma to be deemed a neighbourhood favourite within mere months. It's the kind of reputation that can take years to build. Besides, there's already some stiff competition to contend with. Just last summer though, Zephyr – named after the Greek god of the West wind – swept in and nestled itself at door number 100, enamouring Notting Hill locals in the process. 
Subtle in its beauty, Zephyr is elegant, understated and chic; but those expecting the boisterous charm of typical Greek tavernas might be disappointed. This Greek (inspired) joint is charming in its own sweet way, offering Greek cuisine with a modern, London twist.
Hidden behind the gauzy bistro curtains lies a little pocket of calm that's a welcome respite from the bustling 'bello. On balmy summer afternoons, the large bi-fold doors completely open up to the street, and there's nothing quite as glorious as an outdoor table in the London sunshine, is there?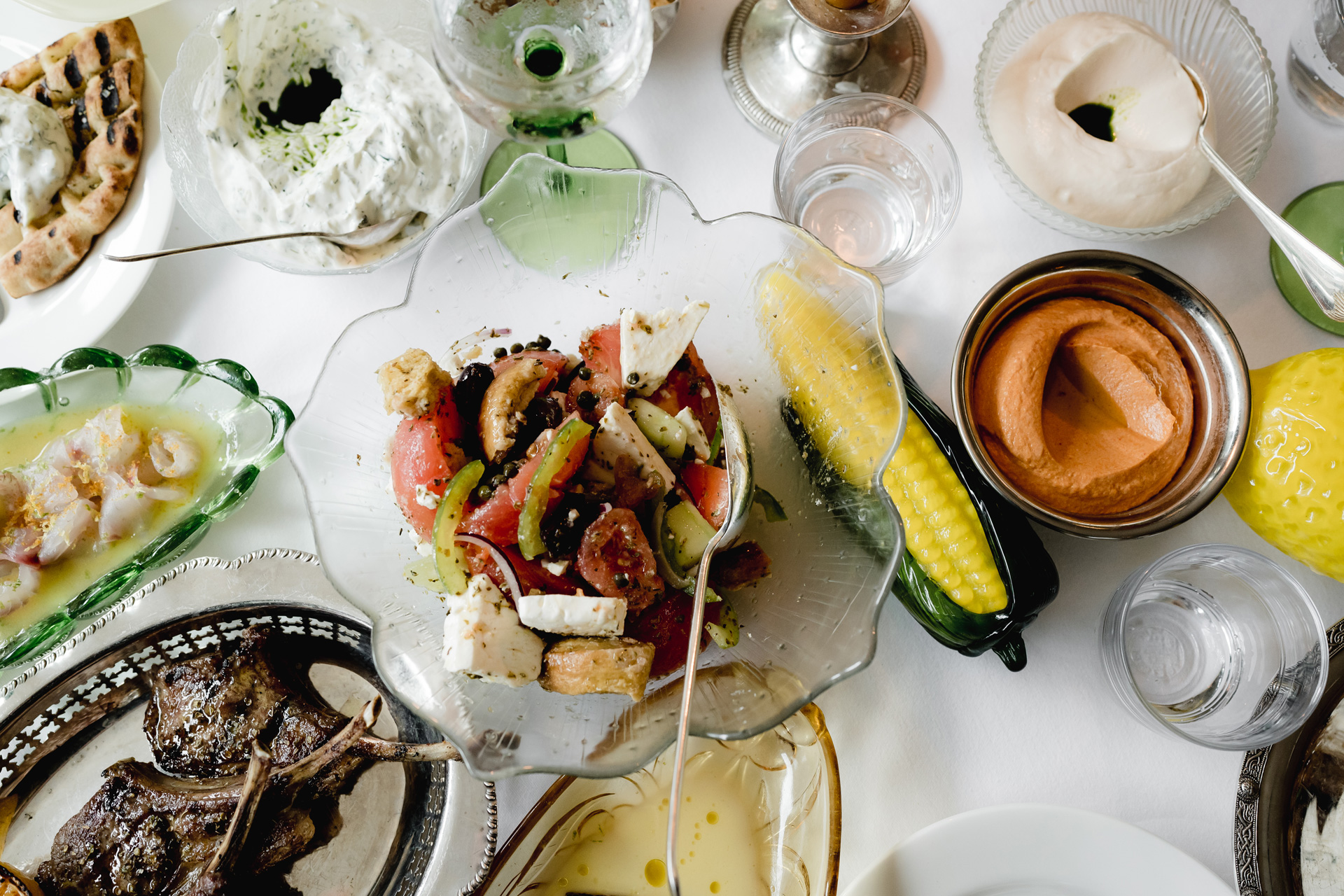 It's a different experience from day to night though. On a Thursday evening when I visited recently, the restaurant was alive with a gentle buzz and dim glow. It's discretely glamorous – the kind of place you want to dress up for, but equally look like you've not made much effort at all. The crowd Zephyr attracts is a real mezze; dining alongside my fiancé and I were a few groups of friends in their late 20's and mid-30's, an older father-daughter duo, and a smattering of couples of various ages. 
The decor is as stylish as the crowd. Colourful artworks, sculptural vases and curious objects pepper the walls and shelves, and novel yet achingly cool glassware adorns the surfaces. We sat down to find a ceramic banana on our table. Random? Yes, but why not. I couldn't help but remark on a jug, a chair, a lampshade, or a pair of gorgeous green-stemmed wine glasses throughout the evening.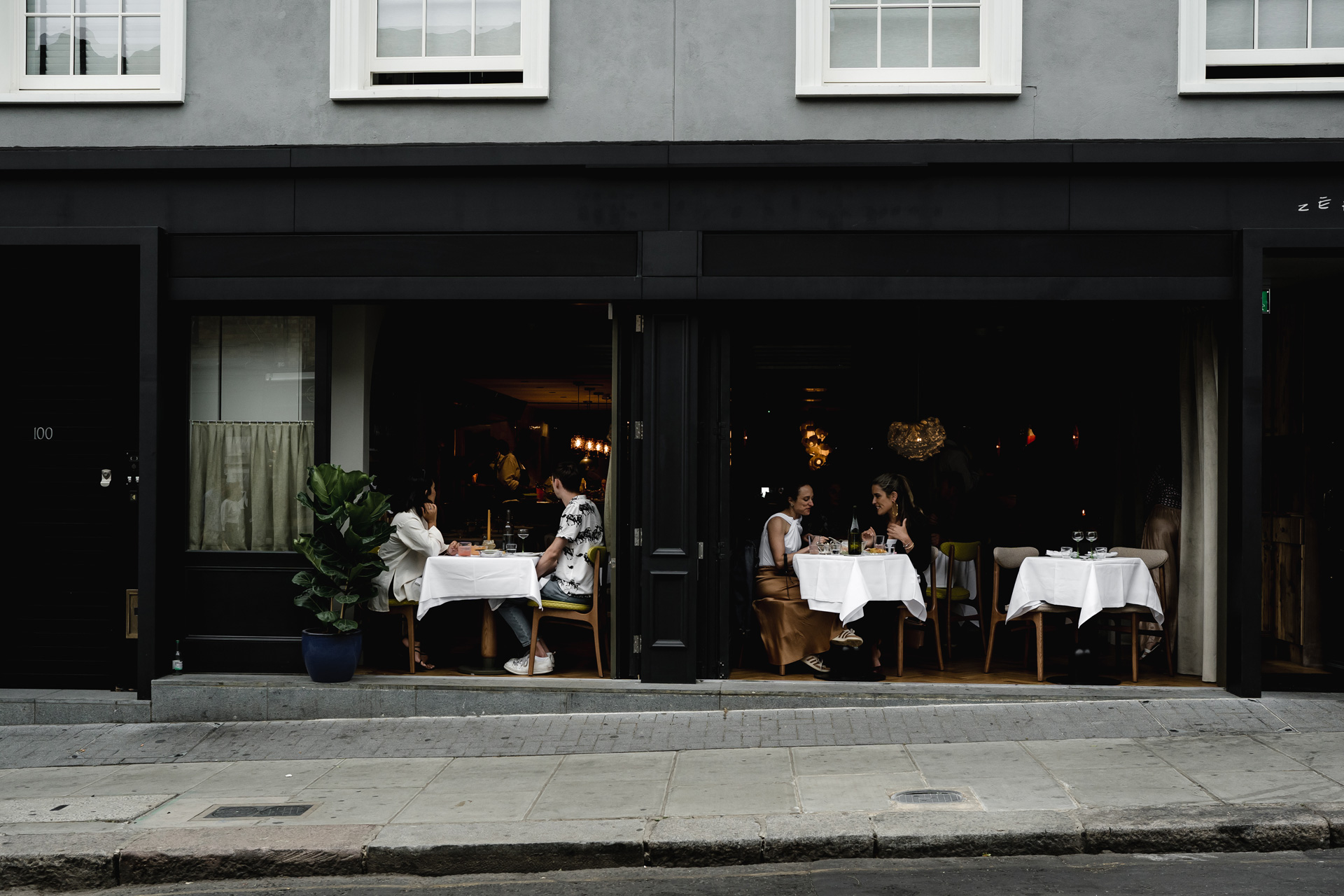 The staff are young and energetic, and the service is swift. We had a basket of pillowy, warm pitta bread on our table within five minutes of arriving. For dipping, we ordered the smoked aubergine spread which came layered with a top hat of crispy onions. Greek food is all about ingredients, which is why sometimes the most simplistic dishes can be the hardest to perfect, but Zephyr got it just right. Unfussy flavours let the produce do the talking. Despite it not being summer yet, our Greek salad starter didn't disappoint; the tomatoes were wonderfully juicy, and the feta came in large wedges, all swimming in a perfect puddle of olive oil. 
A vast menu spans sea and soil, with Greek specialties alongside more international options, such as yellowtail tuna with dashi and jalapeños. The kitchen is headed up by Executive Chef John Skotidas, a Greek South American chef who is best known for nearby Greek favourites Suzi Tros and Mazi.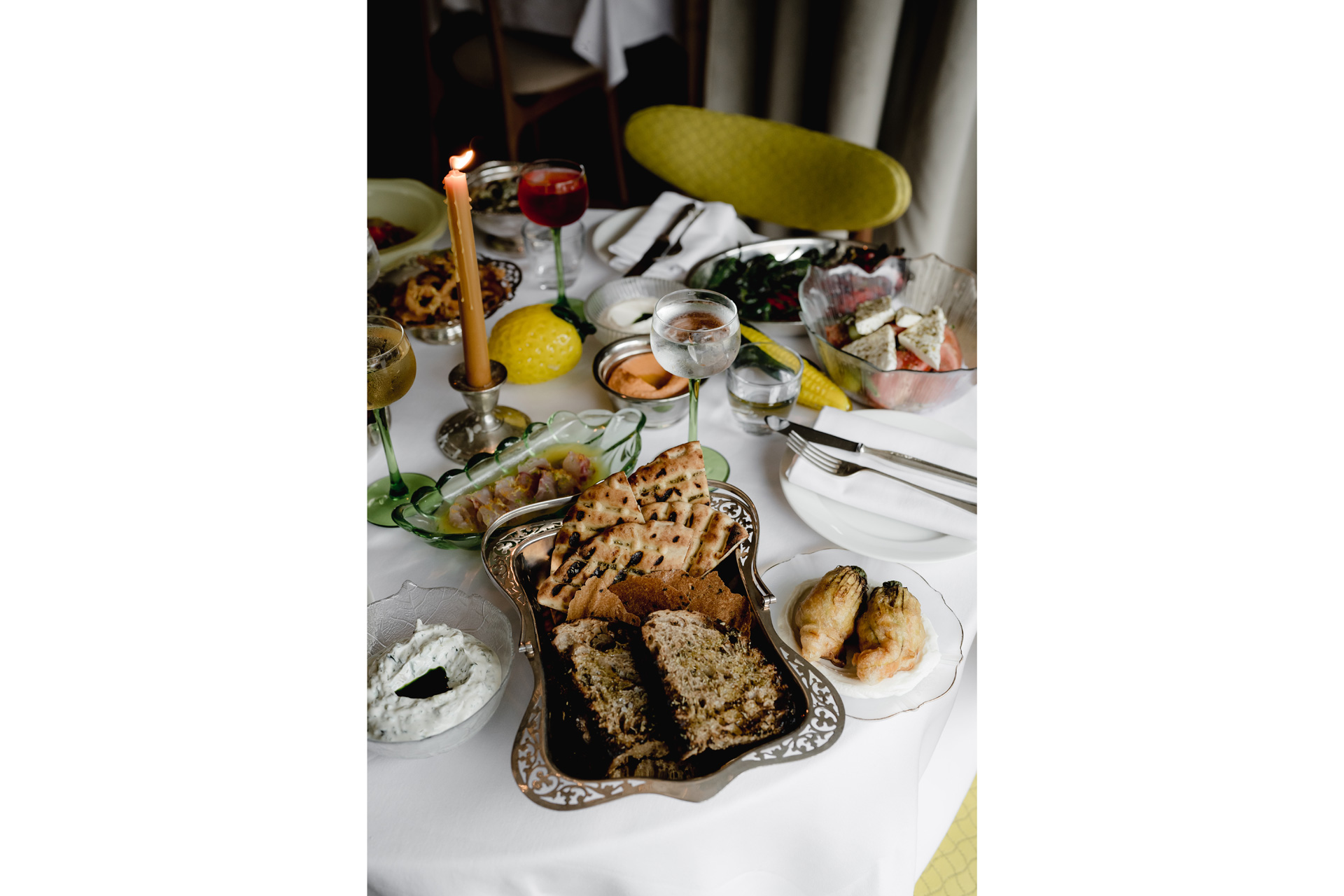 We skipped the signature dish of crispy potato terrine topped with a cheesy truffle custard, and instead ordered the equally truffly mushroom orzo pasta. It was just the right level of rich and creamy, and the subtly but ever-present truffle flavour wasn't overbearing. Subtlety reigns at Zephyr. 
Each subsequent dish that arrived was presented in a new type of serveware and welcomed more gasps from me. From glass leaf bowls to antique silver trays, it felt as if we were dining in a Greek friend's home rather than a restaurant. To share, we ordered the whole grilled sea bass with amarillo butter which arrived – thankfully – already deboned and cooked to perfection. Dessert was a bowl of Greek donuts, or Loukoumades, which were piping hot, with a crispy coating and fluffy centre, served alongside coffee dulce de leche for dipping. A sweet end to a lovely evening.
Post dinner there's a basement cocktail bar too, which is retro-styled and equally as fashionable as upstairs, and gets loud and lively well into the early hours. With an agave-centred menu of ten signature cocktails, the smoky Tommy's margarita with pineapple tequila is a stand-out, and dangerously drinkable.
BOOK IT:
Book online or call +44 (0)20 4599 1177. Zephyr is part of the Pachamama Group which also includes Pachamama in Marylebone and Shoreditich, and Chicama in Chelsea.
You can read more of Eva's writing in her Substack newsletter: Words That Travel.