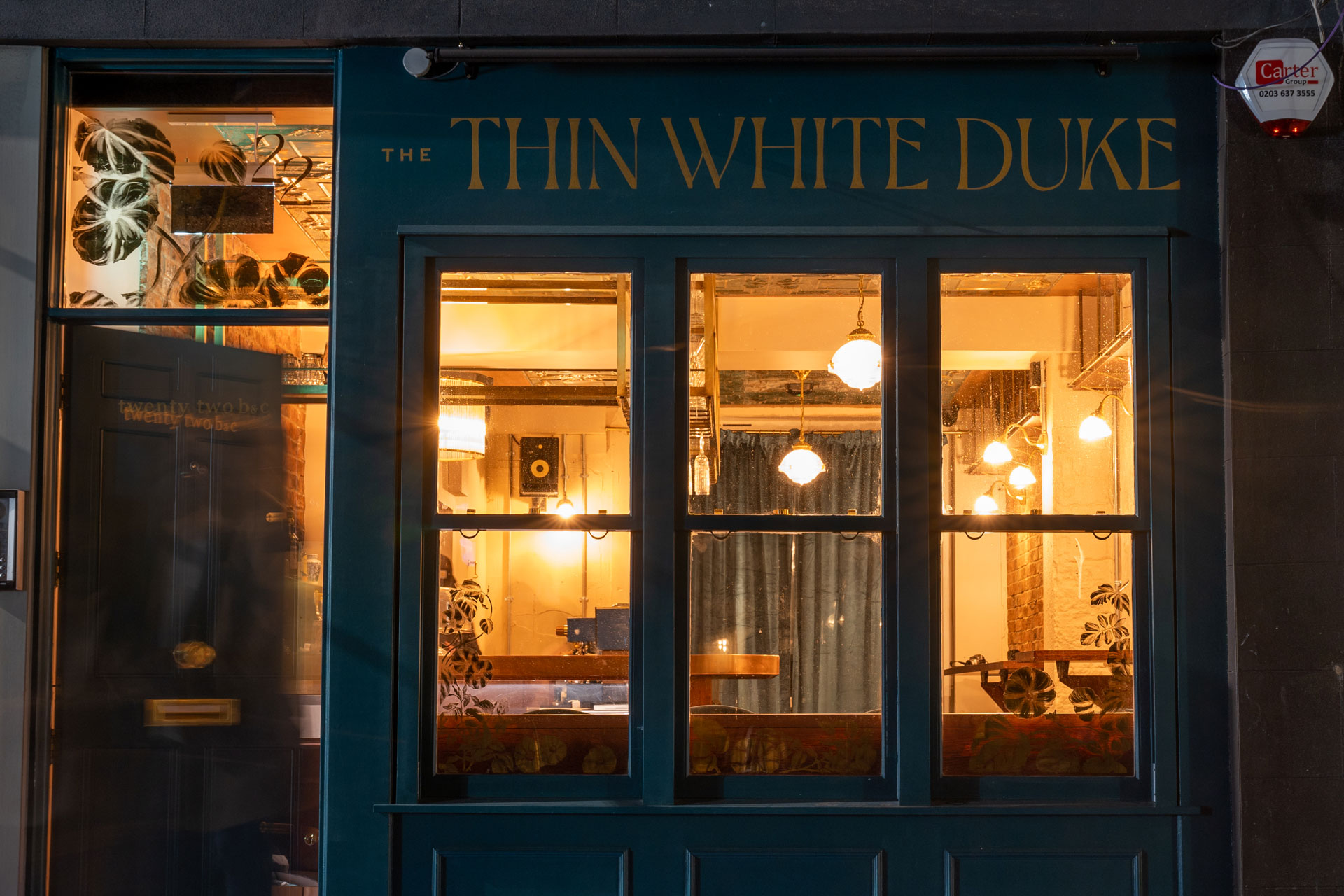 Review: The Thin White Duke, Soho Bar
---
The David Bowie-inspired bar opened in March 2022 and it's not one to miss
Looking for a brilliant bar in Soho? Windmill Street's Thin White Duke pays respect to a music icon David Bowie with a bar-cum-music-studio, says Tessa Dunthorne.
Review: The Thin White Duke, Soho Bar
The Thin White Duke is the sort of bar you could walk past without ever really noticing. Tucked in among a road of Soho jaunts, many of which clad their names in neon to their shop front, this venue is more a secret held on Windmill Street by those in the know.
But it's a secret we'd dare you to uncover – because this is a brilliant bar not to be missed in the party-end of town. An homage to David Bowie, from the cocktail list to the murals and decor, it also boasts an impressive state of the art recording studio downstairs for musicians who follow in his footsteps (or just want to lay down an EP).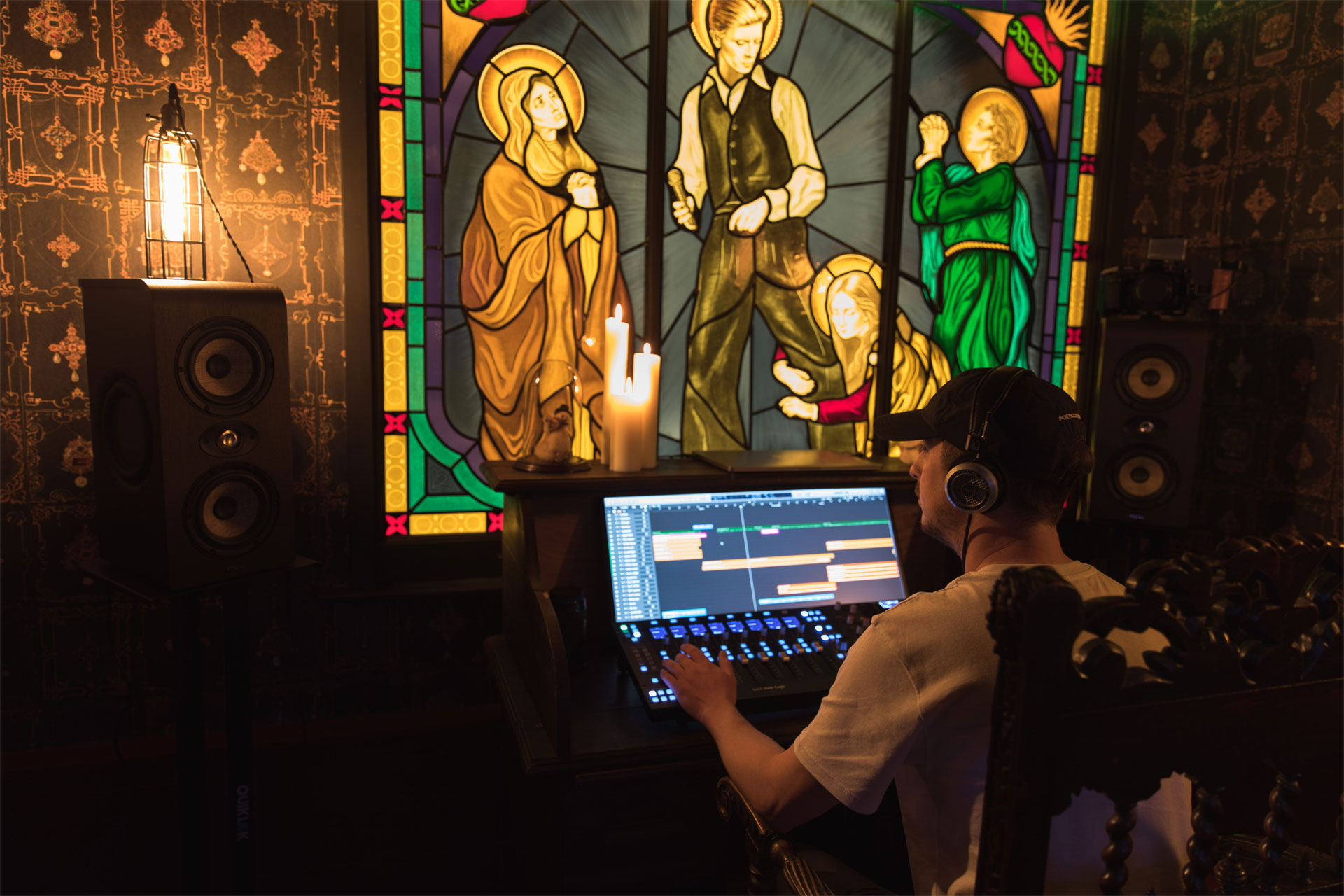 Plus, though it might be unassuming from the outside, this is a lively place to be. The space, sporting exposed plaster walls decked with industrial piping to hang coats and bags, is filled to the brim on a weeknight with a varied and interesting crowd. It has a great playlist playing overhead, not unexpected from a bar that's trying to draw in a crowd of melophiles and creatives, and the atmosphere is well-set. Candles and dried flowers adorn every table. And the clientele rocks up for it in droves; from friends and colleagues chewing the fat about the bright and the personal, to cosy, candlelit first daters talking tender in corners, it's notably booked up and busy.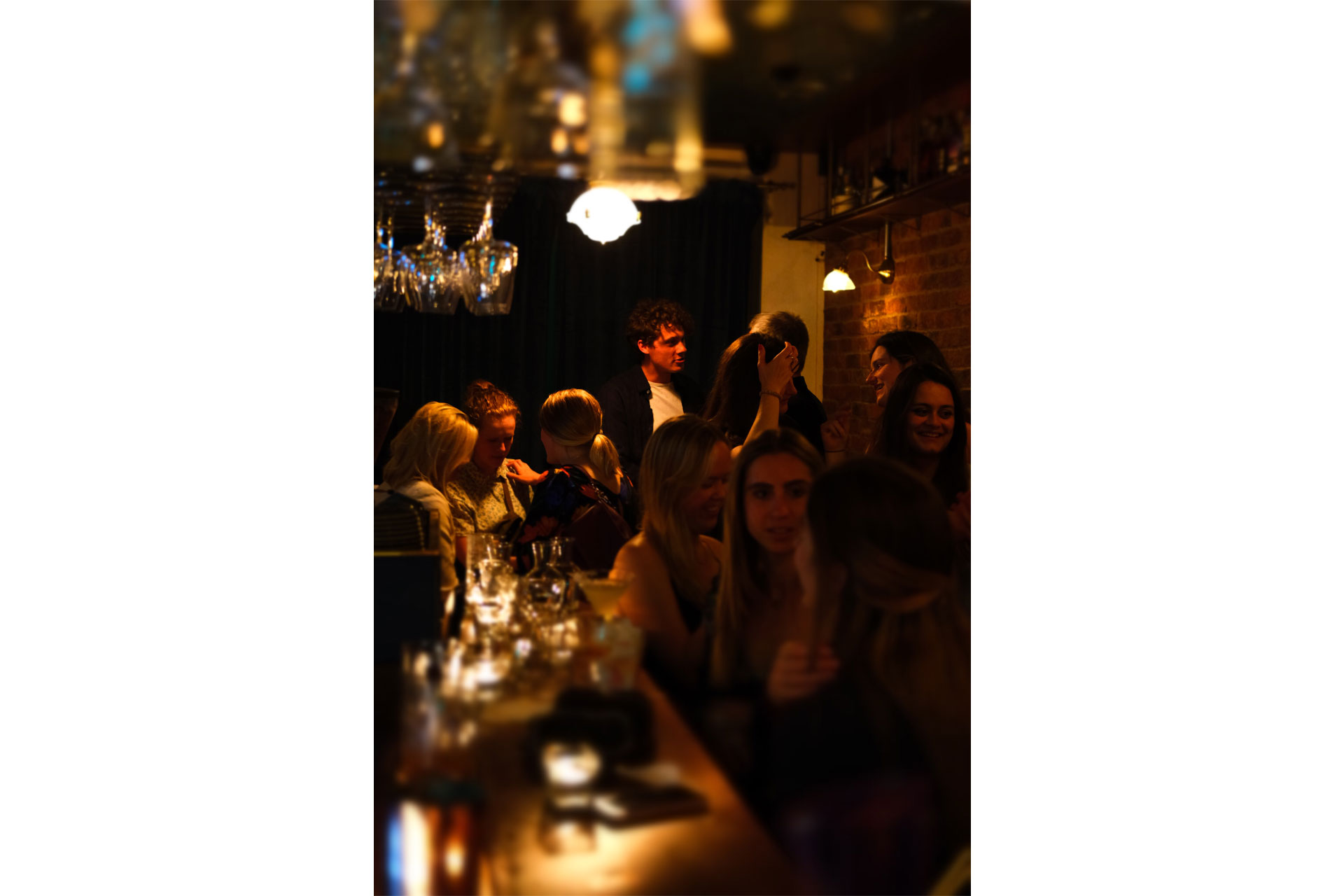 And with such a high calibre of cocktail, this is no surprise.
Expect genuinely off-the-wall drinks here, bespoke makes by Dav Eames (previously the Georges' Bar), with a particular highlight being the Gin and Milk. Sound strange? It is – it's a mix of pink pepper gin, almond milk and white tea syrup, after all – but it's also brilliant, pulling off an indulgent and well-balanced cocktail which you might not have encountered elsewhere (yet). Plus, once again this is a homage to Bowie: the Thin White Duke was his controversial persona conceived during his cocaine addiction, during which he was surviving mainly on peppers and milk. 
The cocktails are priced generally around the £13-14 mark, which bears mentioning given the location. 
The accompanying food menu champions the best and brightest in the London food scene, too. Dominican bites are curated by Peckham-based Bocachica, and The Thin White Duke's team also grab the dessert selection's gelato from brilliant Bimonte just down the road every day. We particularly recommend the aubergine papitas fritas for a moreish snack that has a spicy kick to it.
THE FINAL WORD
To slightly misquote Bowie, '[The Thin White Duke Soho] walked into my life, out of my dreams'. Come here for a cool music crowd atmosphere, and stay for otherworldly cocktails with a food menu that champions the best of London's eateries.
BOOK