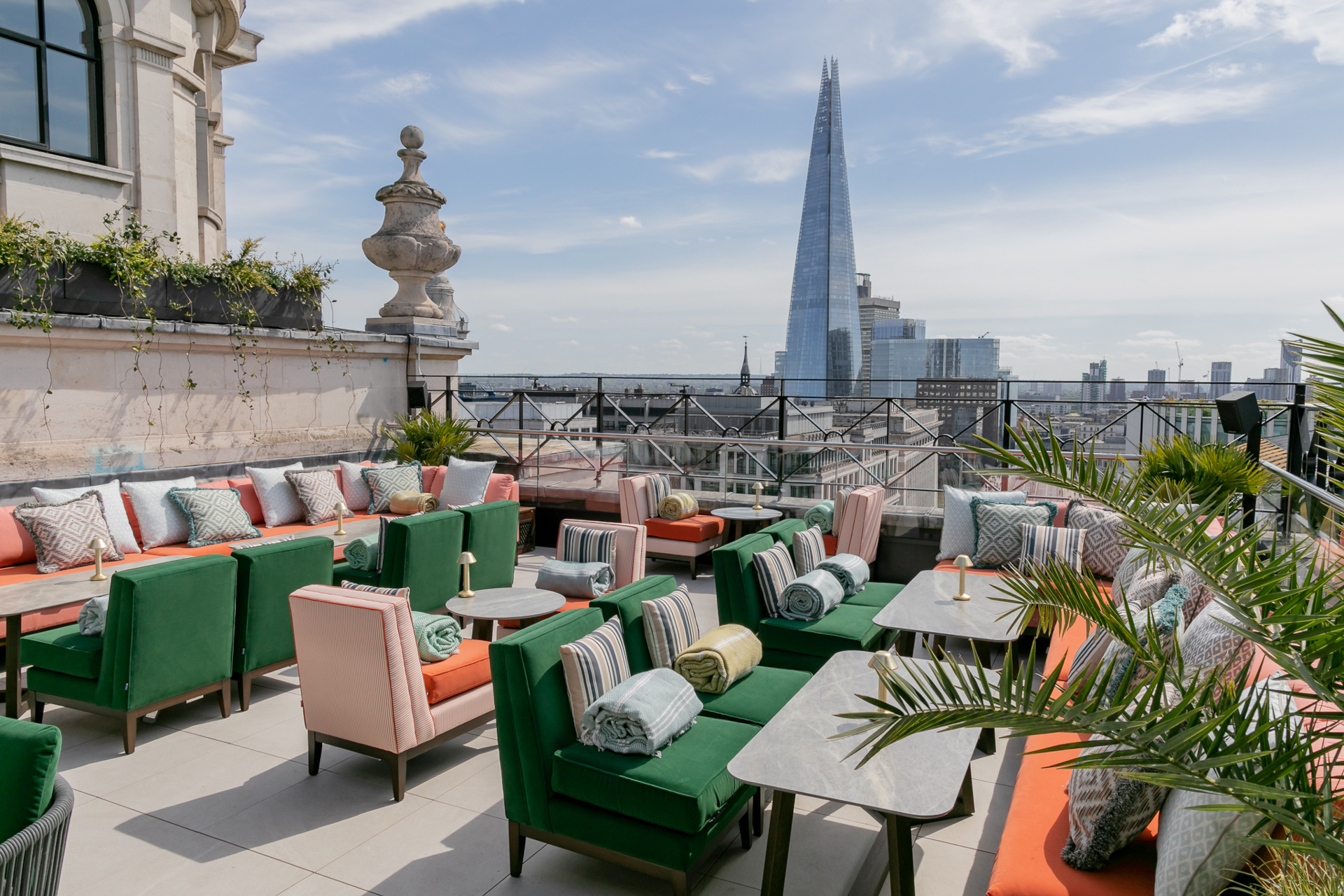 Restaurant Of The Week: Wagtail Rooftop Bar & Restaurant
---
Brunch buffet in the clouds? Don't mind if we do
While many Brits like to spend their Sundays curled up in a pub with a roast on their plate (and rightly so), we decided to mix things with a boozy bottomless brunch served over London's buzzing cityscape. Without further ado, meet our restaurant of the week: Wagtail Rooftop Bar & Restaurant.
Review: Wagtail Rooftop Bar & Restaurant
While London is the city that never sleeps, there are nooks and corners that will afford you a slice of calm even on a busy day. One such spot is Wagtail Rooftop Bar & Restaurant, a swanky eatery located in the middle of the City of London. Overlooking scenes of St Paul's Cathedral, The Shard, Tower Bridge and the Walkie Talkie Building from its perch on the top floor terrace of its host building, Wagtail is the perfect place to go if you want to be dropped into the middle of the city (without the hustle and bustle of the streets below).
If you book a table at Wagtail on a Sunday afternoon in winter, like we did, you'll be pleasantly surprised to find the restaurant quiet – but no less willing to serve up excellent food and service. What draws many of Wagtail's visitors in is its outdoor terraces, which, come summer, are packed with people enjoying drinks under the sun. Spread over two floors, Wagtail has one of the best views in London (great for Instagram opportunities) – with plush pink sofas, bar chairs and even winter igloos set up outside so that you enjoy the scenery throughout the year.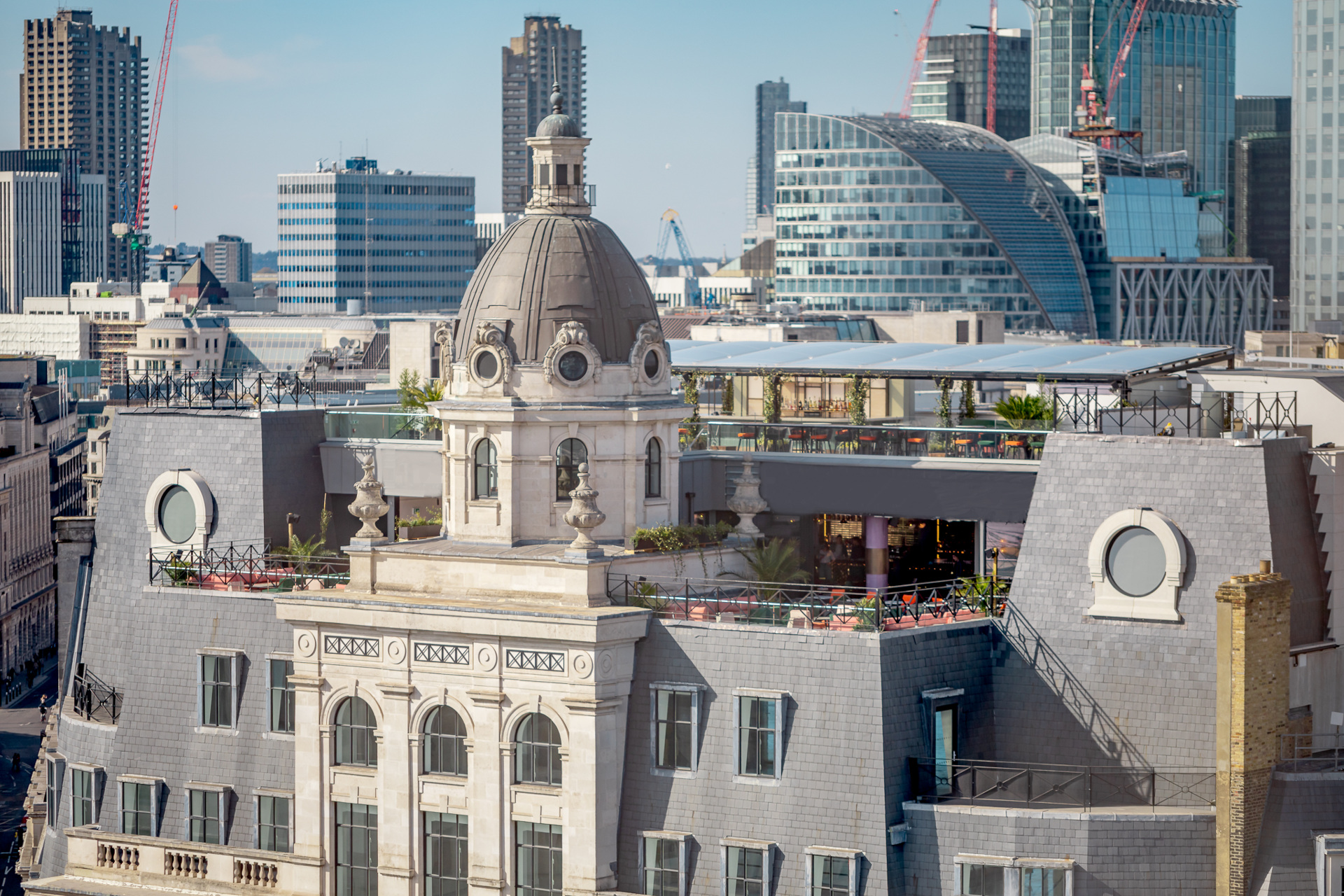 Inside, city views give way to urban glamour with a gold-lit dining space decked out with lots of mirrors and overhead lights. The downstairs bar, an Art Deco feature with gold-coppery display nooks and burgundy tiles set on a deep purple backdrop, is off-set by the bottle green leather chairs and sage wall panels lining the sides of the room. The dark, cavernous feel of the interior space makes the bright view outside all the more dazzling, while also giving Wagtail a bit of a speakeasy feel (enhanced all the more by the long elevator ride up from the unassuming lobby downstairs).
What makes Wagtail stand out from London's usual brunch scene is its dedication to seasonal dishes, timeless in design and celebrating the best of British produce and provenance. The menu is updated regularly to reflect the season's best ingredients, while still making space for tried-and-tested brunch classics – after all, what is brunch without a little avocado? This is a curated selection containing crowd-pleasing dishes from the restaurant's main menu, so you'll be hard-pressed to find something you don't like.
No bottomless brunch is complete without a hearty selection of booze (goodbye, Dry January), and here Wagtail does not disappoint. Guests are treated to 90 minutes of free-flowing drinks, so make sure to fill your boots. Whether you fancy a flute of fizz, a classic G&T or a simple mixer (rough Saturday?), there's plenty of choice when it comes to topping up your glass.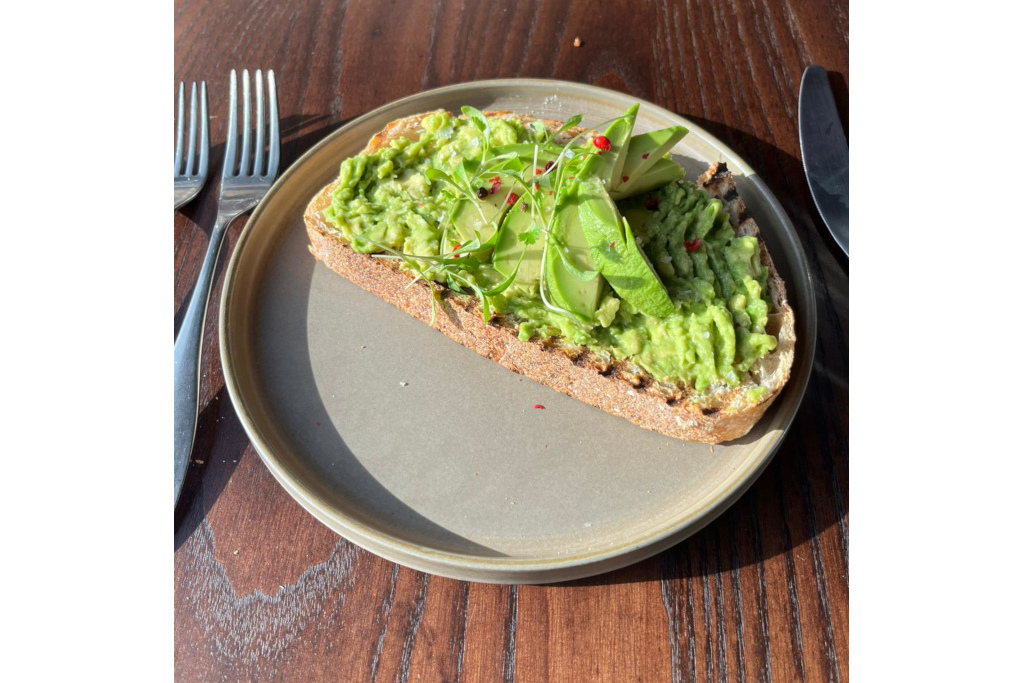 With drinks now secured, you can turn your eye to the rest of the brunch menu. We kicked things off with some classic brunch dishes: eggs benedict served on crispy English muffins with creamy Hollandaise and salty bacon, and a large slice of sourdough topped with smashed avocado and pink peppercorns. If you're anything like us and have trouble choosing, these make great sharing dishes between pairs. Not in the mood for breakfast treats? Not to worry. Those after something a little more lunch appropriate can tuck in to a generous serving of burrata on a bed of roast beetroot, mint breadcrumbs and salad leaves, or go fancy with the beef tartare, served with soy-cured egg yolk, capers and shallots.
For us, the main event was a grill affair: a plate of grass-fed sirloin steak topped with Hollandaise and a crispy fried egg, and Wagtails's signature butcher burger, a towering sandwich stuffed with a hefty patty, smoked bacon, chipotle and roasted onion mayo (delicious, but not for the faint hearted). Alternatively, opt for surf instead of turf with the native blue lobster roll, or try the seasonal vegetable risotto for a veggie dish packed with flavoursome, in-season ingredients.
You can top up your main with one of four sides. Go indulgent by choosing a pot of gooey mac and cheese with a crunchy crumb topping or a hearty portion of thick cut chips, or if you fancy something lighter (but no less tasty) opt for a serving of tenderstem broccoli dressed in red chilli, garlic and yuzu or a side of char-grilled baby gem with a sharp anchovy dressing.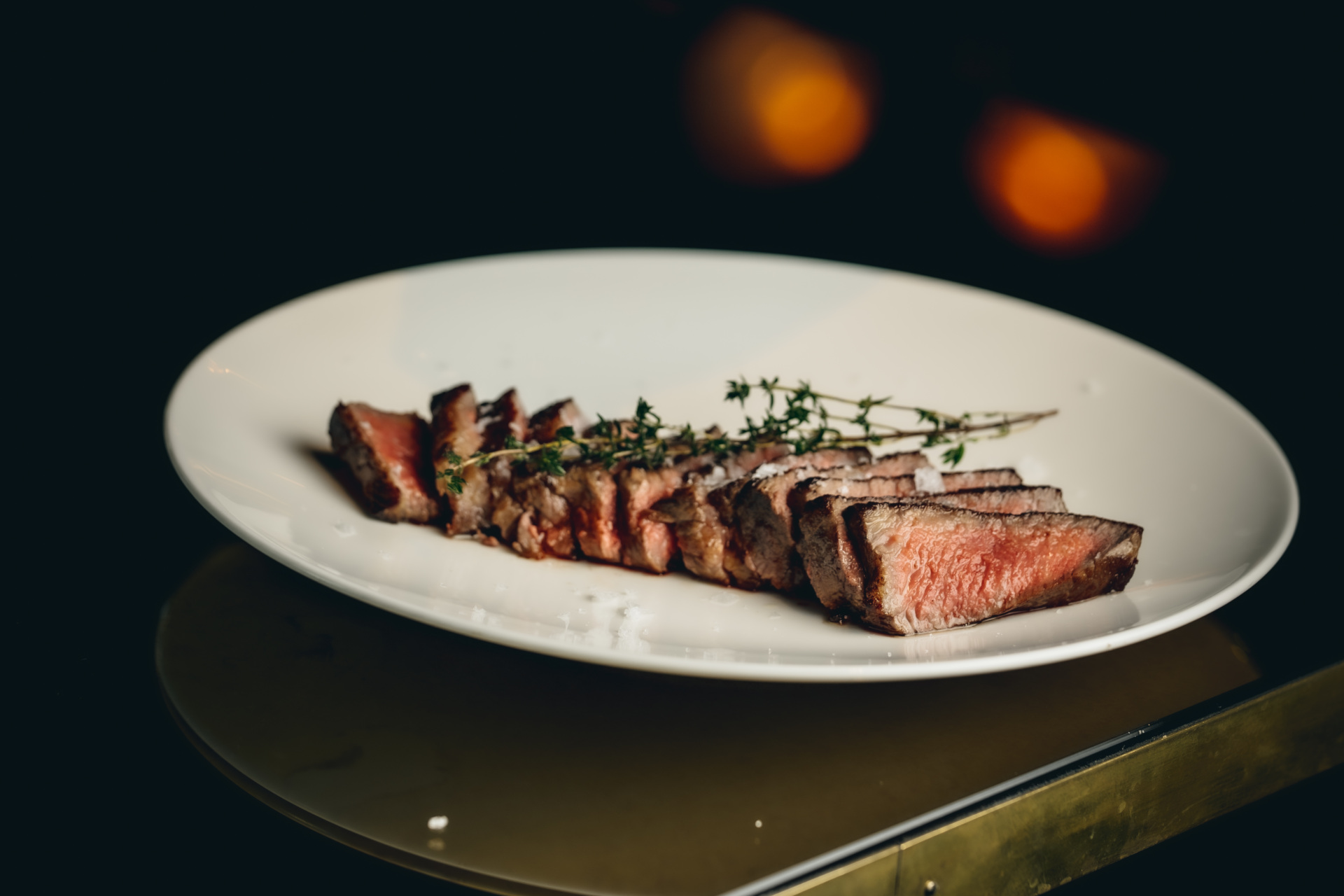 The menu leaves just enough room if you want to try something sweet afterwards. Brunch includes a starter, main and a side, but if you're feeling extra peckish you can swerve off-course at the end and dip into the dessert menu (you've deserved it). If something warm and hearty is what you're after then head straight for the walnut and apple cake, served with lashings of Crème Anglaise and seasonal berries. For a lighter offering, look no further than a slice of creamy baked American cheesecake or a pot of pumpkin crème brûlée – don't be put off by this Halloween fruit, it makes for a great dessert, especially when served with toasted pumpkin seeds, for crunch, and a scoop of refreshing coconut sorbet.
Polish everything off with a cup of tea or coffee – it is Sunday, after all – then leisurely make your way back to the lift to be dropped off at street level. From here, you can slope off back into the streets of London (albeit at a much slower pace than when you arrived).
Final Word
The perfect spot to escape the winter blues and fall in love with the city all over again (and impatiently crave the arrival of warm weather), Wagtail will not disappoint when it comes to serving up delicious brunch dishes and clearing away the Sunday cobwebs.
BOOK
Bottomless brunch starts from £90 and includes a starter, main and side. wagtaillondon.com
Images courtesy of Wagtail