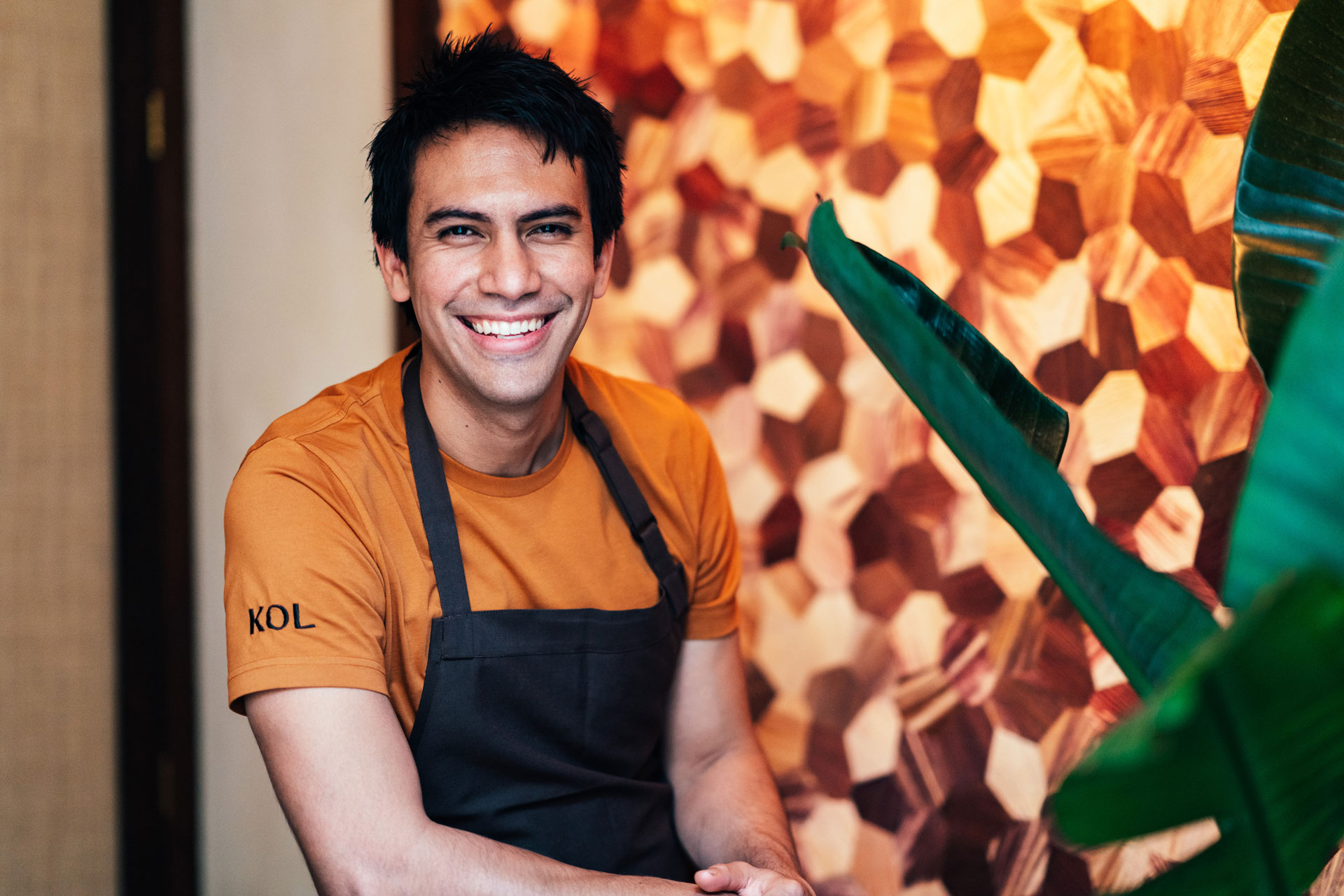 Santiago Lastra on Changing Perceptions of Mexican Food
---
The KOL founder on Michelin stars and memorable meals
Growing up in the in the tiny Mexican town of Cuernavaca, Santiago Lastra first started cooking to help his family cope with the grief of losing their father. Now, he's making culinary waves all over the world. Santiago sprung to fame back in 2017 after being headhunted by René Redzepi for his Noma pop-up in Tulum, which he project managed for 18 months. He then made a name for himself running sell out supper clubs around the world – including at London's culinary hub Carousel – but his most recent venture is perhaps the most exciting yet. Santiago heads up KOL in Marylebone, where offers a unique kind of Mexican food, using British ingredients to create eclectic tasting menus: think langoustine tacos and guacamole made of pistachio. We caught up with Santiago just after his restaurant was awarded with its first Michelin star.
Santiago Lastra on Changing Perceptions of Mexican Food
How would you describe your food philosophy?
We work with seasonal ingredients from the UK, and I get inspiration from Mexican cooking. I try to translate the moments and the ingredients that I have in my country to British seasonal ingredients.
What was the most important thing you learned at Noma?
I didn't work in the kitchen there so I didn't learn a lot about cooking. What I learned more was the meaning of quality. That's the most difficult thing as a chef: to know what is good. In in the first 10 years of being a chef I had no idea what was good. I was just trying to survive – you do what you're told. But at Noma I learned what quality is. Quality isn't necessarily something that's luxurious, but it's something that is made with respect.
How did the idea for KOL come about?
I was on the beach in Tulum after we finished Noma Mexico, and I was trying to figure out what to do with my life. Suddenly I had this idea that I wanted to keep sharing Mexican culture and food somewhere around the world. I want to build a community and open a restaurant. I wrote a list of what I want this city to have, which included: to be multicultural, for people to be open-minded to new cultures, and for people to like spicy food. London ticked all the boxes.
What was the process like of making the idea of a reality?
I moved to the city – I was living in south-east London on a friend's couch. Then I travelled for about a year: once a month I would go somewhere in the UK, from Scotland to Wales to Devon to Kent. I would visit farmers and producers, and be curious about where the ingredients were coming from and what the people there liked to eat. After that I started making pop-ups and events to get my name out there. It took me another year to get a site. And then Covid hit…
How did Covid affect things?
We were in the middle of construction and we managed to bring our managers to Mexico. I had the opportunity to show them around a little bit and get them to understand the culture. One week after, it was Covid. We had to stop everything for around six or seven months. But once we could open, the restaurant had this positive effect: people that came had the experience of being on holiday after all these months that they were not able to. We've stuck to that concept ever since, making people feel like they are travelling and representing happiness.
How is KOL different from other Mexican restaurants?
The thing about KOL is we don't use traditional recipes. It is inspired by Mexican flavours, but we use British ingredients. The things you try in the restaurant, you can't try in Mexico, but you can't try them anywhere else either. There's a uniqueness to what we do.
How does it feel to have a Michelin star?
It feels great – we are trying to not celebrate every day. I'm really grateful for the team I work with. My dream was to represent Mexico, and the Michelin star proves Mexican food has this feeling of quality. It's at the level of other cuisines in the world – it's complex and interesting, but also refined.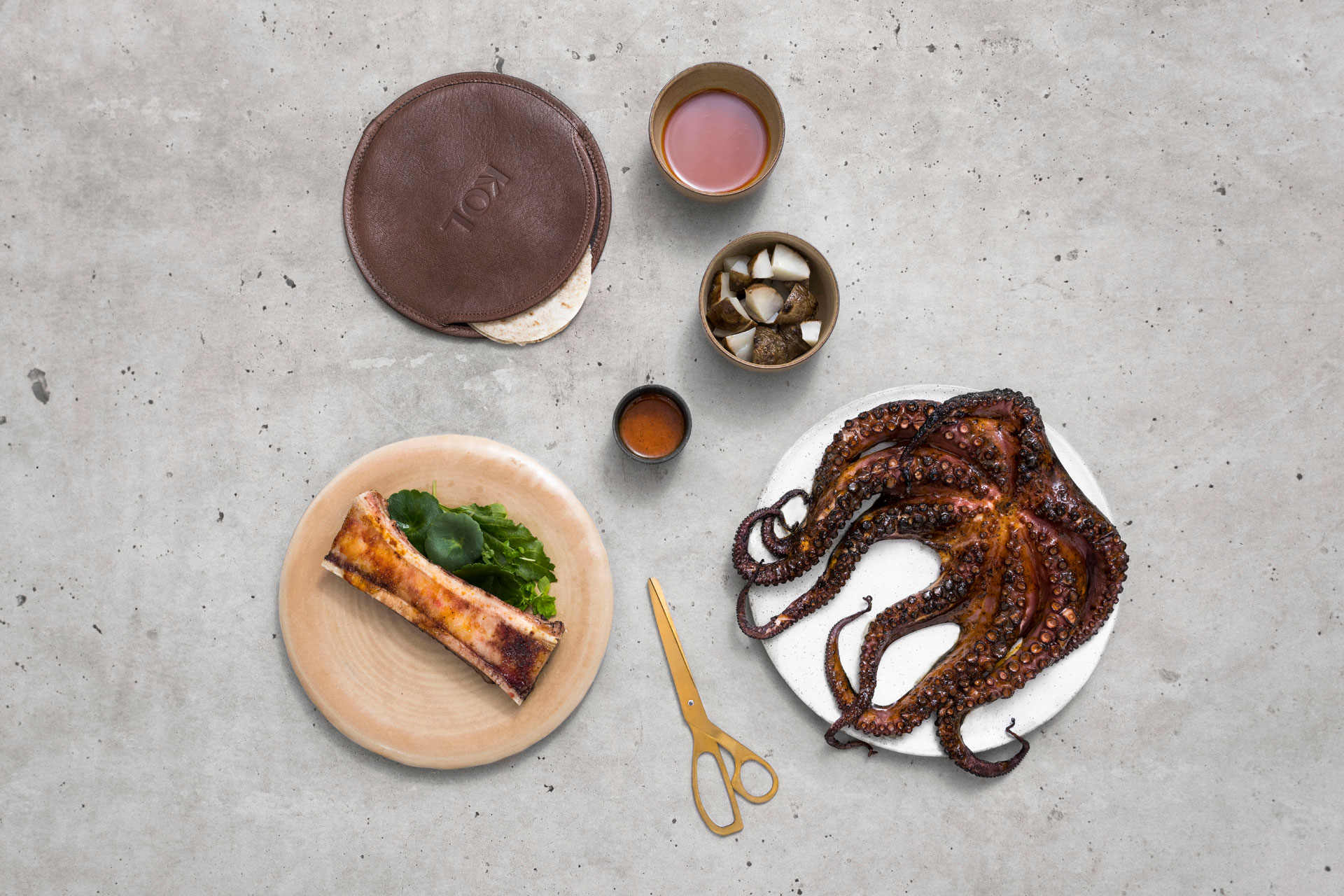 What are the common misconceptions about Mexican food?
Americans have Tex-Mex food. The food in Texas is incredible, but it's different. It's a cuisine on its own, but people think that Tex-Mex food is Mexican food – fajitas, burritos, chilli con carne. We never eat chilli con carne in Mexico; in the centre of Mexico you will never hear the word fajitas. We don't even really celebrate Cinco de Mayo. Margaritas as well, they are made in Texas – they're amazing, but they're not related to real Mexican culture. To be an authentic Mexican restaurant, you don't have to be fine dining, but everything needs to be done with respect and it needs to be done from scratch. If you have a packet of frozen tortillas and sauce that comes from a can, the dish is not authentic: everything needs to be made with fresh ingredients.
What's your signature dish?
Mexican food is too difficult to make at home. Because I don't have a lot of time, I do more Spanish and Italian food. If I do Mexican I will do quesadillas with mushrooms and cheese, but I make them with corn. Or if it's a special occasion, I'll do fish tacos.
What's your most memorable meal?
It was in Mexico, in a place called Puerto Nuevo in Baja California. For one of the research trips I did, we spent around 40 days in Mexico. I would organise experiences with the locals. We went somewhere where you could go and fish lobsters, then they'd fry them in pork fat and serve with fresh tortillas, rice, beans and some local wine. It was literally on the beach on top of the sand.
READ MORE:
Best Restaurants in Marylebone / Interview with Heston Blumenthal