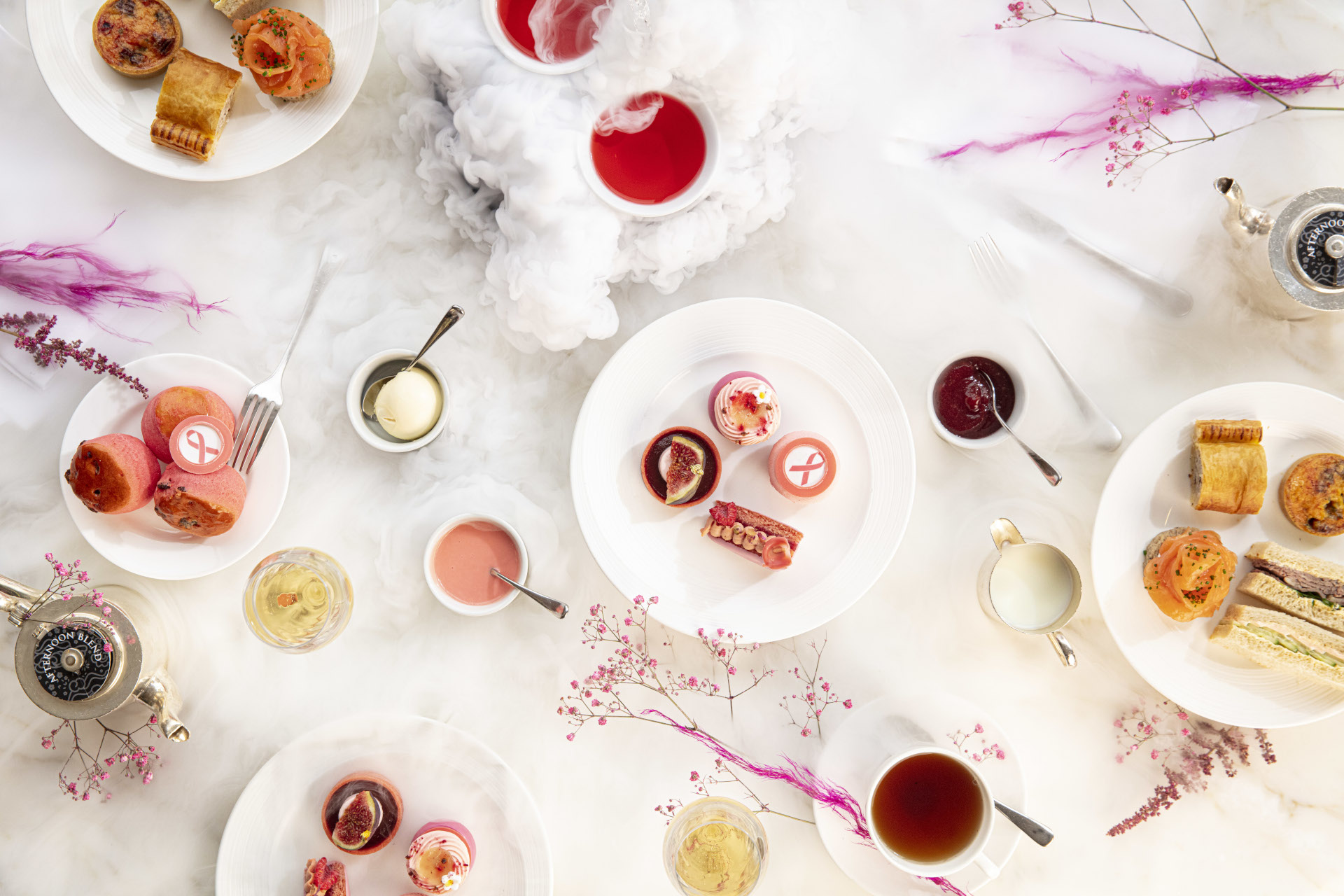 Shangri-La The Shard Goes Pink for Breast Cancer Awareness Month
---
The new menu and décor will surely tickle you pink
Around one in seven women will develop breast cancer during their lifetime, but thanks to critical care, treatment and research survival rates in the UK have doubled in the last 40 years. We still have a long way to go, but it's also important we celebrate what has been achieved. This October is Breast Cancer Awareness month in the UK, and you can take the challenge and go pink with Shangri-La The Shard, who are launching a new Pink Afternoon Tea and cocktail to raise awareness for Breast Cancer charities.
The Country Food Trust Will Host an At Home Fundraising Dinner
Shangri-La The Shard Goes Pink for Breast Cancer Awareness Month
One of London's most famous restaurants, Shangri-La The Shard, will be transforming its afternoon tea menu and lighting up the building in shades of salmon, rose and magenta for Pink October in commemoration of Breast Cancer Awareness month.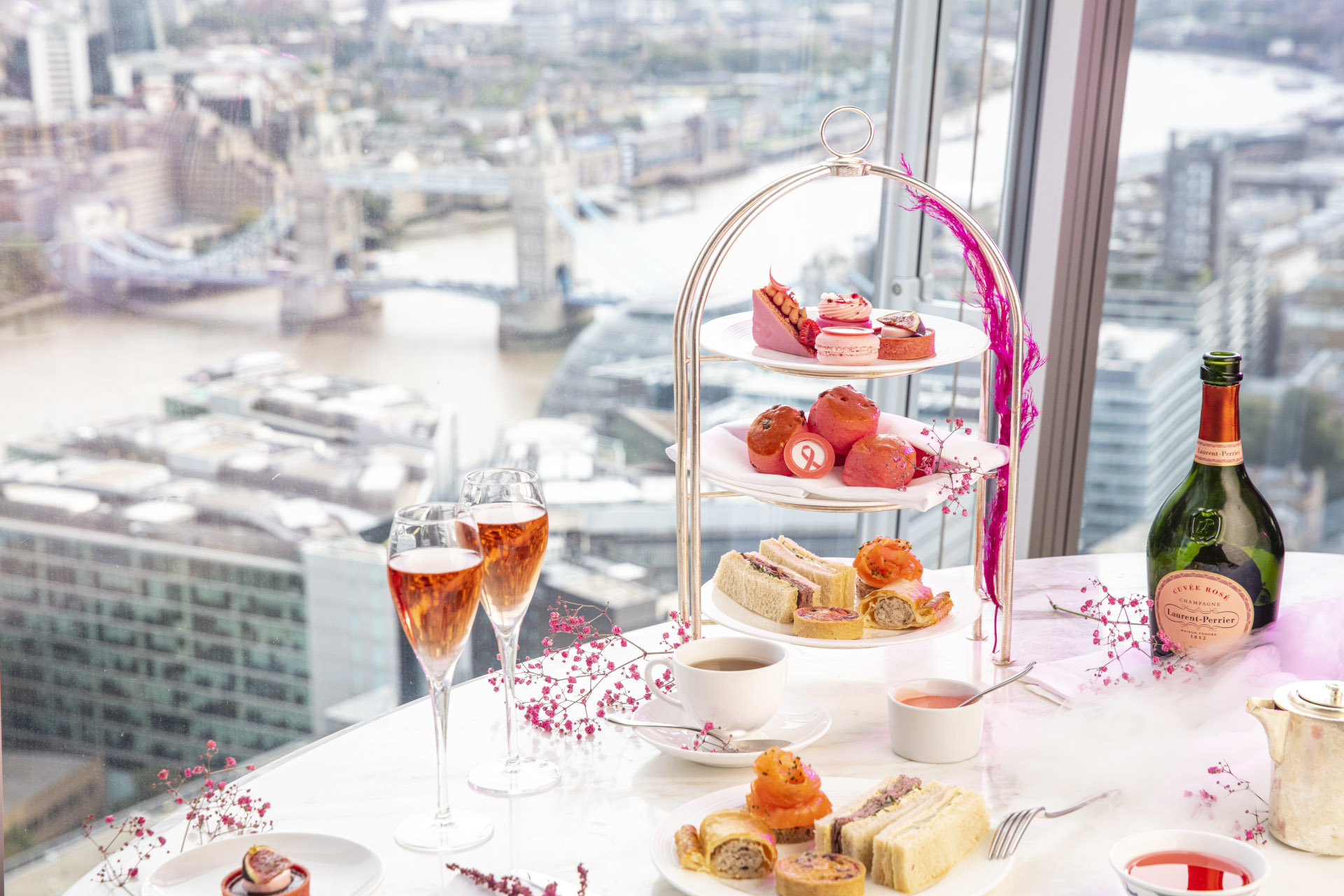 The Pink Afternoon Tea will be served on level 35 of the hotel, in the TĪNG Restaurant & Lounge. Guests will have the opportunity to tuck into a selection of finger sandwiches, freshly baked pink scones with clotted cream, jam and pink grapefruit curd and Shangri-La's signature loose-leaf teas (which include a pink welcome tea).
Those looking for something a little stronger can get stuck into a glass of Laurent Perrier Cuvée Rosé Champagne or a Fěn hóng, a pink take on a gin cocktail which combines the flavours of Hayman's Sloe gin, Hong Kong Baijiu, Aspall Cider Premier cru and fresh pineapple. A percentage of proceeds from each cocktail sold will go towards supporting Guy's Cancer, the hotel's charity partner.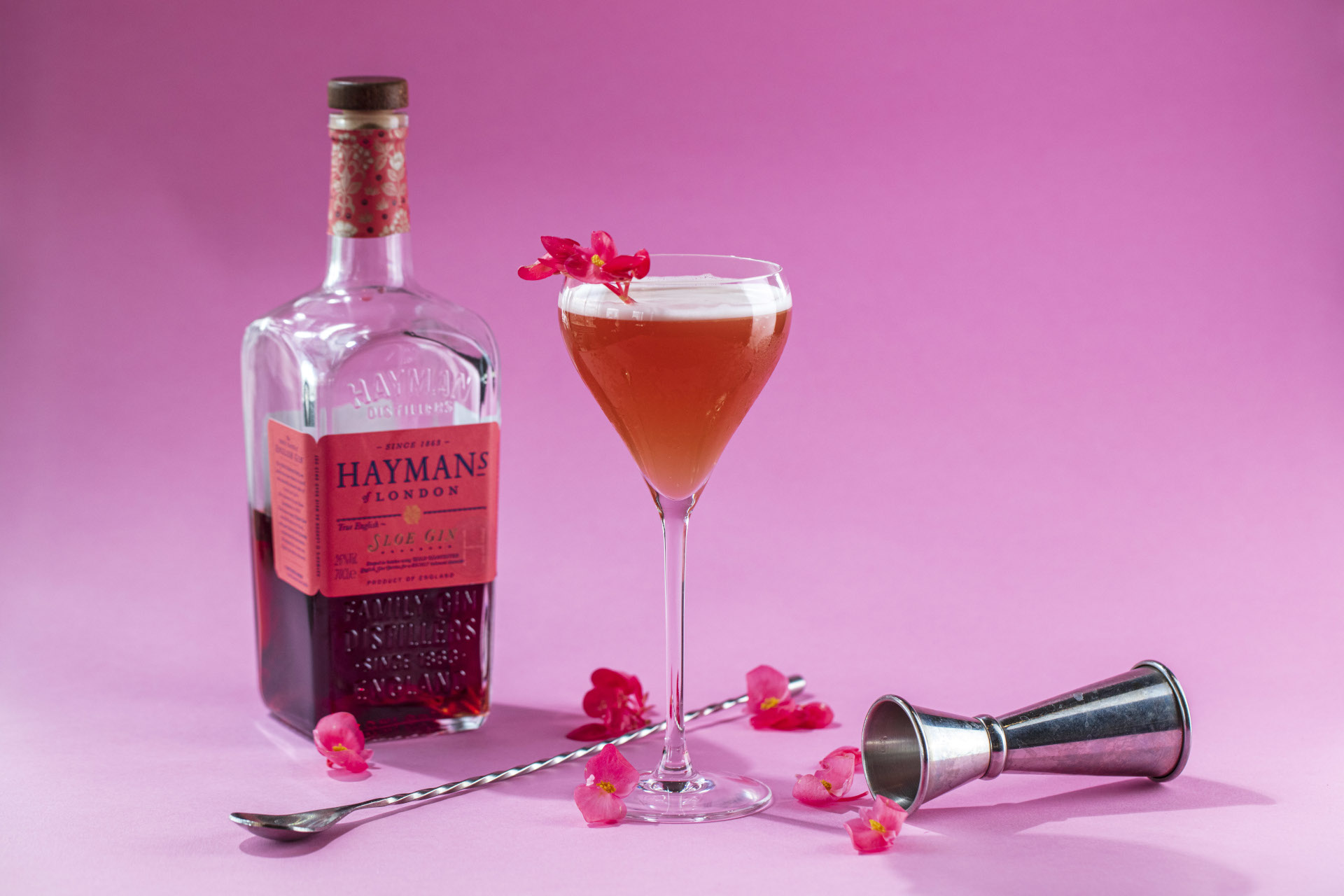 Alongside the flush of treats, the afternoon tea menu will also feature pink handcrafted pastries that were created as a collaboration between Head Pastry Chef Emma Watts and four women from Guy's Cancer. One of the women was Claire, who has been receiving treatment from Guy's Cancer for the past five years. Decorating her pastry, 'Claire's Courageous Cherry Macaron', with a pink breast cancer ribbon, Claire sought to honour the strength and courage of anyone who embarks on a cancer diagnosis and treatment.
The rest of the building will also be getting the pink treatment, with the interiors flushed pink and artworks responding to the colour theme decorating the walls.  Highlights include a floral window artwork by Niki Pilkington titled 'The Wings of Hope' – which will provide the perfect photo-op for keen social media users looking to capture a unique view of the city – and two digital artworks in the ground floor lobby created in partnership with London Asian Contemporary Art.
The month kicks off with a special display on 1 October, where The Shard will cast a pink light from its spire for the first time to mark the occasion.
The Pink Afternoon Tea will be served daily throughout October between 12pm and 4pm at TĪNG Restaurant & Lounge, and starts at £62 per person. For more information, please visit shangri-la.com
Featured image: Courtesy of Shangri-La The Shard
Head Pastry Chef Andrew Gravett on the Perfect Afternoon Tea