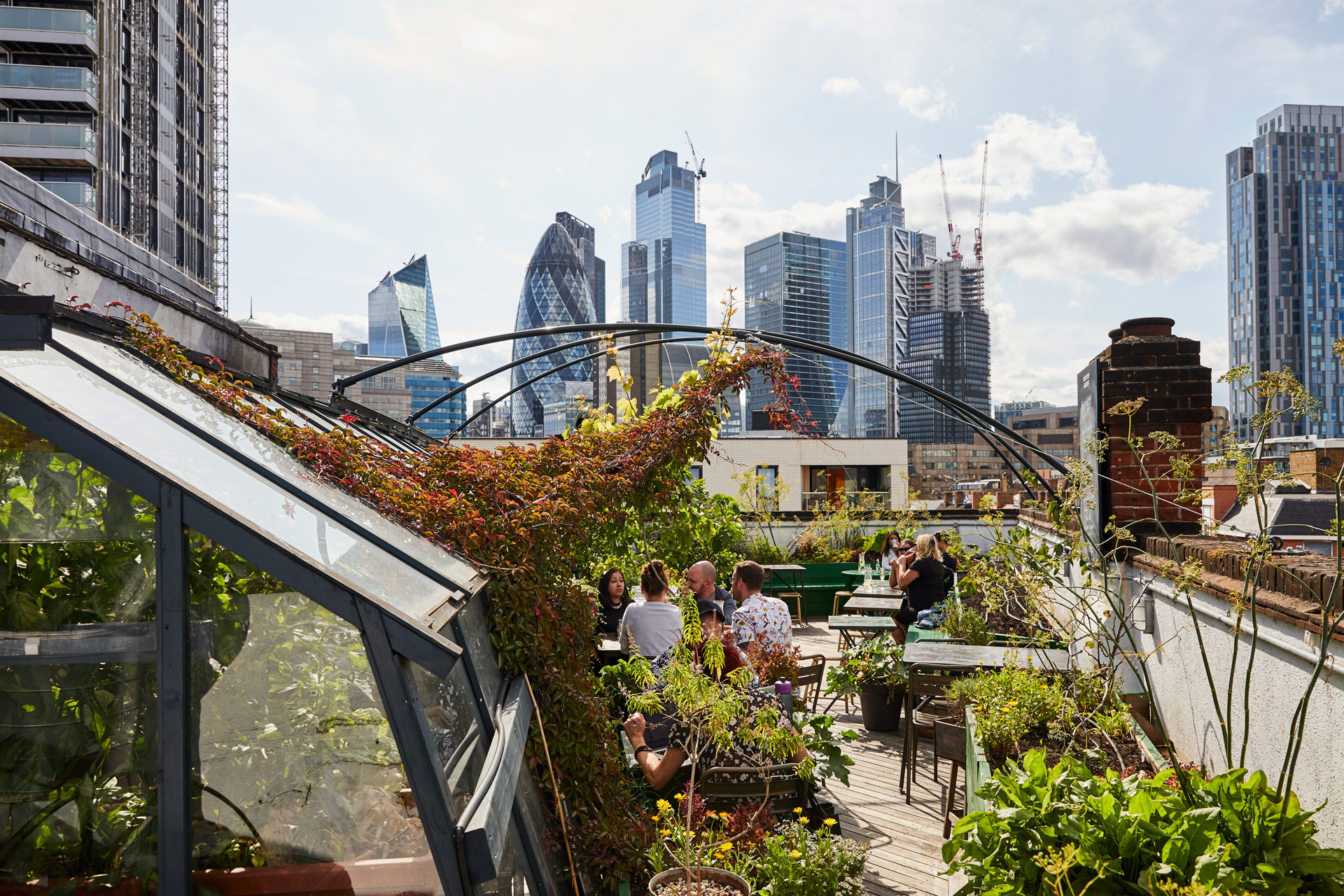 The Culpeper's Rooftop Is Back – With a Special Regenerative Menu
Skyline views and considered dining await at this East London gem
Rooftop season is approaching, with some of the best sky-high bars and restaurants in London reopening their doors for the summer. The latest to make a comeback? The Culpeper in Spitalfields, complete with a brand-new regenerative food menu.
The Culpeper's Rooftop Is Back – With a Special Regenerative Menu
Found on Commercial Street, the venue comprises a pub, restaurant, and five bedrooms – plus the aforementioned rooftop, which offers great views of the city skyline. It was named after Nicholas Culpeper, a herbalist, botanist, astrologer and physician from the 17th century, who devoted his time to treating those unable to afford medical help. Sustainability has always been a big part of The Culpeper, with a particular focus on regenerative farming, which, at its core, is all about farming in harmony with nature. The practice is centred around soil health, with farmers aiming to disturb the soil as little as possible, viewing land as part of an ecosystem and taking steps to increase biodiversity.
The Culpeper's rooftop is used to grow produce for the food and cocktail menus: head chef Sandy Jarvis works with head gardener Jack Astbury to grow ingredients that are suited to the rooftop ingredients. This has enabled them to produce a completely regenerative three-course lunch menu which features meat from ethical supplier The Ethical Butcher, and vegetables from eco-minded grocer Natoora, alongside the produce grown on-site.
View this post on Instagram
Diners can begin with a selection of sharing plates including organic sourdough with olive oil and smoked red hummus, and basil tomato salad. For mains, there's a choice of dishes like green asparagus with pistachio pesto, whole mackerel with crispy kale, or grilled pork neck with honey and harissa – all of which are served with smoked potatoes and rooftop greens. Pudding, meanwhile, is a lemon verbena posset with rhubarb compote, served with buttery shortbread.
Drinks follow a similarly regenerative theme, focusing on biodynamic wines from Sacred Spirits and carbon-neutral drinks from Absolut. Cocktails on offer include the Sacred Spritz, a mix of organic rosehip, prosecco and soda, and the E1 Pepper 11, mixed with Absolut vodka, honey, lemon, strawberries and grapefruit sherbet.
£35pp, theculpeper.com