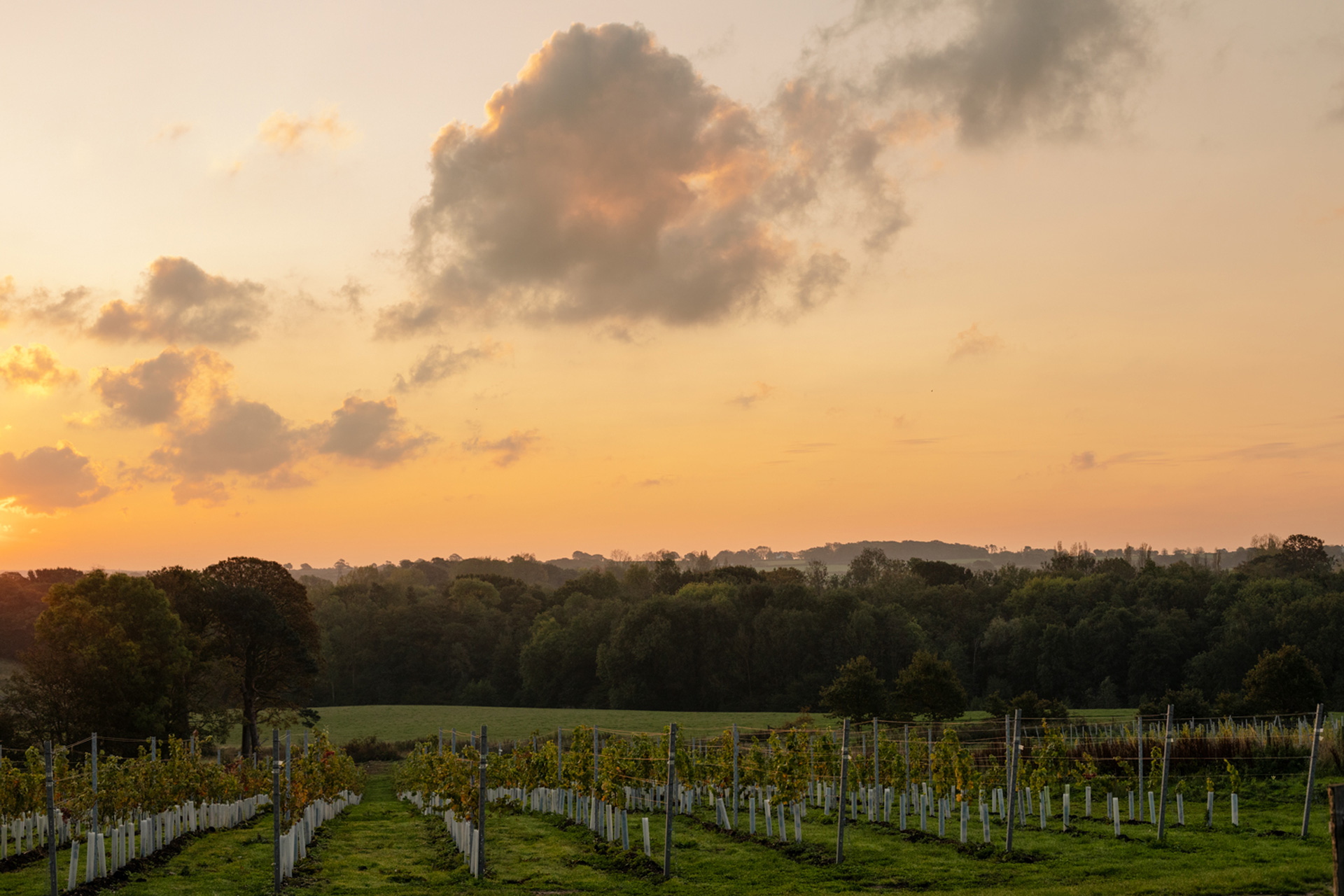 The New Face of British Wine: Q&A with Abbie Moulton
'We're dawning a new era'
Historically, British wine hasn't had the best reputation. For many years, the term has been used within the wine industry to refer to a low-quality, fortified drink made from imported grape concentrate. But over the past couple of decades, things have changed dramatically. The quality of British wine has seen huge improvements – helped, in part, by rising temperatures, but also as a result of increased knowledge and experimentation. English sparkling wine has been in the spotlight for some years now, spearheaded by the big dogs like Nyetimber and Gusbourne, but still wines are quietly undergoing something of a revolution too, with an ever-growing collection of pioneering makers helping put British wine on the map.
In her book New British Wine, drinks writer Abbie Moulton explores the stories of these makers. Created alongside photographer Maria Bell, the book takes us on a tour of Britain's fast-growing wine scene – from a biodynamic vineyard in Wales to a walled garden in Hampshire; an estate in south London to a Michelin-starred restaurant in Somerset. Here, she talks to C&TH about what she discovered.
The New Face of British Wine: Q&A with Abbie Moulton
Can you give us a summary of what readers can expect from the book?
I guess people might be familiar with English wine by now, and they might be familiar with English sparkling wine. What I really wanted to do with the book was to go beneath that and behind that, and to bring forward the stories of the mavericks and makers that are bubbling up from behind that more mainstream scene. What people can expect is a real snapshot of what's happening in the UK at the moment and what we're going to see over the next decade or so, along with lots of personal stories and insider information.
What topline changes have we seen in British wine in the past few years?
While it might look and seem like wines from the UK have suddenly exploded, they have actually been around since the '60s. In the '70s, we had quite challenging wines, they were quite acidic, but they were definitely the beginnings – we can trace amazing things that are happening now back to things that started then. Then we joined the dots around the '80s and '90s and discovered that we could make cracking quality sparkling wines to rival champagne. There's a similar climate, we can grow the same grapes, if you apply those same methods we can actually beat champagne at their own game. That's what we've been doing since Nyetimber won best sparkling in the world in 1998. 
Those makers put us on the world stage and we'll always respect them, but now we're dawning a new era: makers who are keen to do things in their own way, break out of the recipe of other regions and experiment. I often think in the UK we're kind of known for being eccentric – you can see it in our art, you can see it in our literature, and I think you can definitely see it with our winemaking, we're not afraid to really go for it. You can get anything from quite classic, fantastic, aged red pinot noirs that won't scare away people who have never tried English wine before, but you can also find absolutely bonkers creations like carbonic maceration wines made from Wales.
Who was the most interesting person you met while researching the book?
Down on the south coast, there's Charlie Herring. The winemaker's name is Tim Phillips and it is a tiny one acre walled garden where Charlie is growing grapes that aren't really known in the UK, like Riesling. He's extremely connected to the land and the cosmos in a very holistic way – going to see him was inspiring. His wine output is absolutely tiny, so it will be quite a difficult one for people to get their hands on, which just makes it all the more special. But he really blew my mind in the way he's making and growing and thinking about the future and thinking about the land.
Somebody a bit more accessible would be Oxney Organic, almost on the complete opposite end to Tim Philipps. Kristin (the owner) bought acres of land in Sussex and is now making the classic style of English sparkling, but she's doing it organically – which is what people like to say we cannot do to scale in this country, and she's proving that you absolutely can. Her wines are sold in Waitrose. I just think she's doing a really good job showing that winemakers can make money, and they can make volume, and they can do it organically. 
What about the London winemakers?
There's Blackbook Winery in Battersea, London Cru over in west London, and Renegade – all three are completely different. Blackbook Winery is making the most classic style, it makes fantastic red wine as well as sparkling and white. That's my choice for dinner party wine, if I know I have to impress people. Sergio (Verrillo) was a sommelier at Gordon Ramsay restaurants, and his palette is so refined, so he absolutely knows quality, but in his own words he's making wine on a grungy estate in south London.
How have attitudes towards British wine changed in recent years?
I guess we can talk about two separate things. One is the term and the actual words British wine, and the other one is the liquid. Before publishing this book, the term British wine, if it was known by anybody, was known by people in the wine trade, and it was known as this not particularly high quality liquid that we used to make in the UK. It wasn't able to be given a geographical designation like champagne, it wasn't called English wine, it had to be called British wine. Because of that, we've all shied away from using the term British wine, and so you see it in tastings and supermarkets: they come up with these titles like 'wines of the UK'. And I thought: we can't keep calling it this, it's about time we moved away. So the term British wine is controversial at the moment, and we're just starting to think: it's about time we owned it. So if we're talking specifically about the term, I think people would hear the term British wine and sort of balk at it – but hopefully that's changing.
If we're talking about the reputation of the liquid, people are still quite surprised that we're making wine from this country, and when they taste it, they're always very pleasantly surprised. Perhaps one of the slight barriers is the price: people expect to be able to get an English wine at the same sort of price as, for instance, a mass produced Chilean wine, and of course we can't. We're a marginal climate, we're a baby industry, we haven't got factories – what we're actually working with is farmers on a smaller scale. It's better to think of English and Welsh or British wine as we think of local produce – it's almost like your Natoora vegetables, or going to the deli and buying kale from the farmer who made it with his hands. The pricing one day will follow, but I think it's key for people to think of it as a farmer grown, human made product.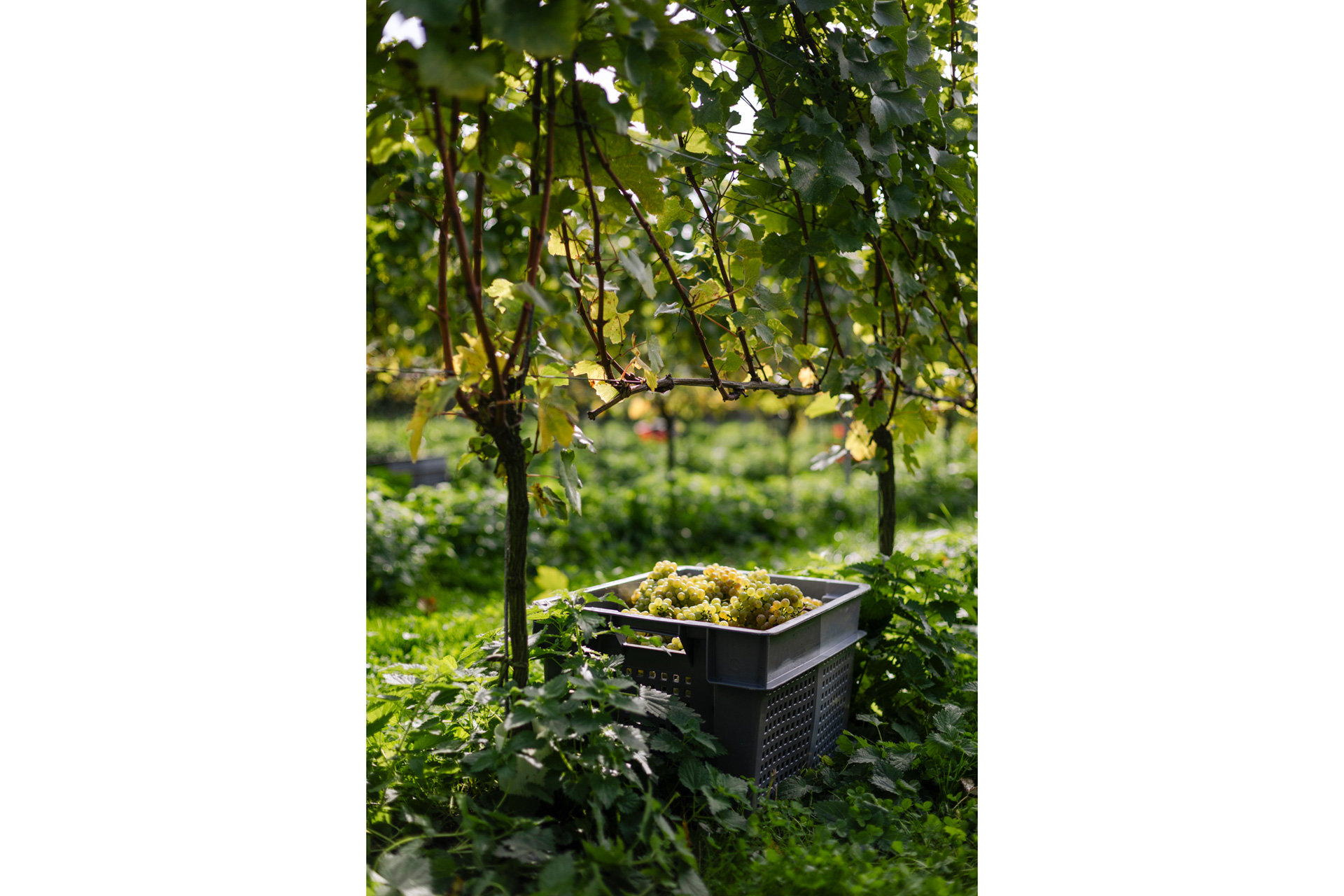 How is sustainability driving changes in the world of British wine?
I myself as a writer am very into farming and sustainability, but without me asking any of the makers these questions – because I didn't want to make a book that came across as preachy – every single maker spoke to me about it. We do have to acknowledge that the improvements in British wine are partly down to climate change. Not solely – it's also down to the fact that our knowledge is increasing and our experience is increasing, but we have to acknowledge that it's down to climate change that we're able to make this volume and this quality. People are really keen to be respectful of that. Makers know they have to protect the planet, they're all very keen to do what they can.
That's one of the things we're seeing in this new era that we're moving into. Lots of makers are looking at grape varieties that would have been quite un-trendy a decade ago – hybrid grape varieties that have been bred to succeed in cooler climates, that a decade ago winemakers didn't want to know about. And now, because they require less labour and less resource and definitely fewer chemicals, if not zero chemicals, they are actually being embraced. We're seeing lots of things like new grape varieties, new farming methods, people who will happily forgo the volume of grapes that they can make in exchange for being able to grow them without chemicals. And across the board in food and in other drinks, we're happier to accept slightly different flavour profiles now. A decade ago we wanted everything to be really clean and crisp and in line with expectations, whereas now we're quite happy to taste something and accept that it might have developed its own style because it's been made without chemicals and without technological intervention.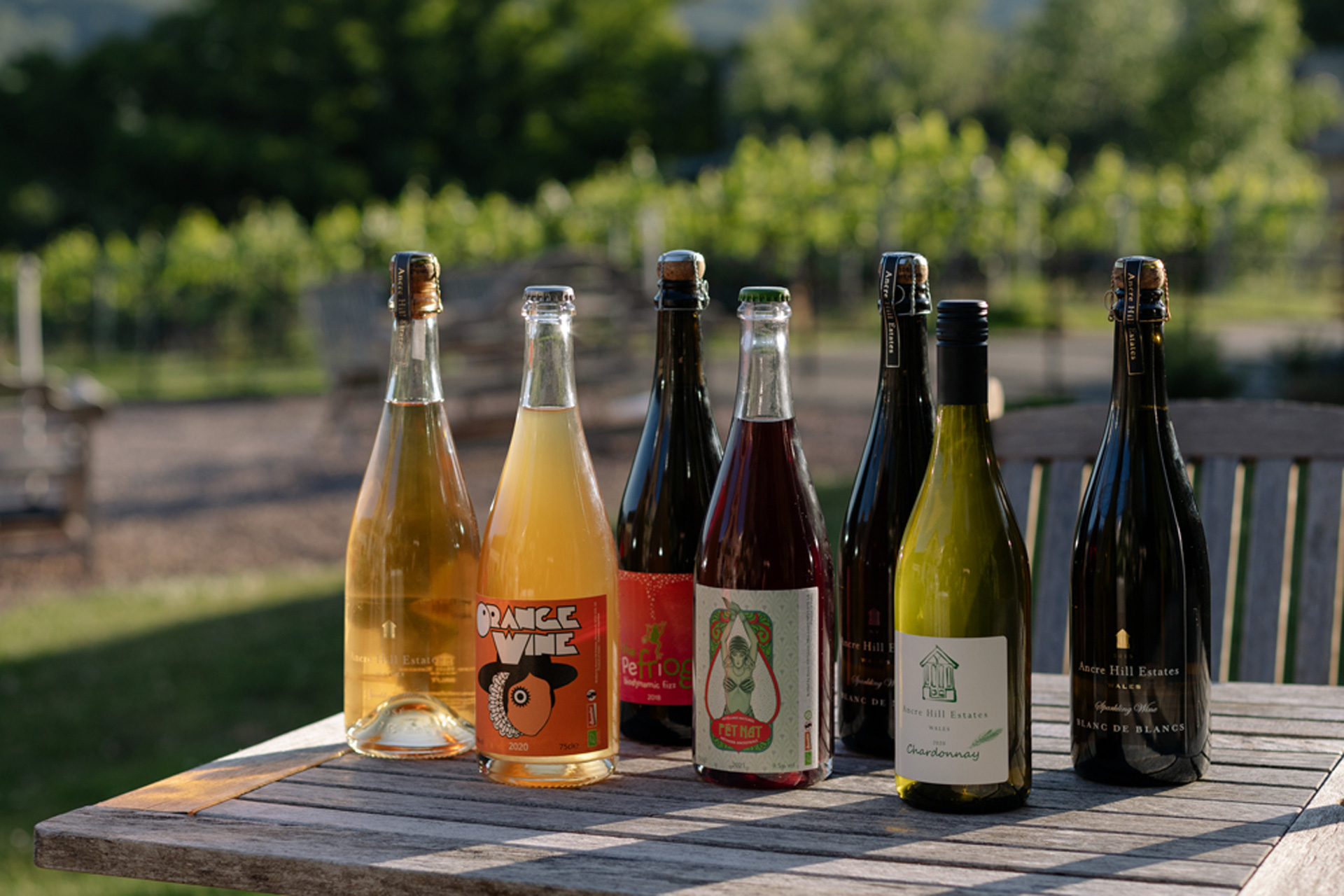 What are some good shops you can recommend for British wine?
Uncharted Wines, and The English Vine.
What about bars?
Isca Wines, just outside of Manchester – Caroline is French Canadian and she has just really embraced our makers, she's always got a good selection. And in London, one of my favourite places to drink English wine is Berners Tavern: it's huge and feels quite fancy, but you can sort of fall in there in casual clothing. They have a champagne trolley which has English sparkling wine in there, and it's just a really fun thing to do, to go to this beautiful venue and hail the champagne trolley and have a few glasses of English bubbles.
Then there's Tillingham, it's incredibly well known but for good reason – it's beautiful. Their accommodation is often booked up but you can still pop in for pizza from the outside pizza oven and some glasses of English wine.
Finally, any myths about wine you can dispel for us?
There are so many myths! This debate has raged on for years about whether organic or low intervention wine gives you less of a hangover. A lot of people say no and that science doesn't say anything about that. But anecdotally I can tell you that, from 15 years of tasting and drinking professionally, I definitely notice that if I'm drinking organic or low intervention wine the feeling the next day is so much lighter.
And one thing I'm always keen for people to embrace is that wine isn't something to be afraid of: it's just boozy grape juice. People get so hung up on not knowing the tasting terms: taste what you want, if you like it say it, if you don't like it don't be afraid to say that, drink it from a tumbler if you don't have wine glasses. Just enjoy it!
Abbie's Top British Wine Picks
Sparkling: Oxney Organic Estate NV, Sussex
A classic-style sparkling made with the well-known champagne blend of Chardonnay, Pinot Noir and Pinot Meunier grapes, with the very English addition of Seyval Blanc. Beautiful, crisp and bright, and full of English orchard flavours like apple and pear. I'll be toasting the arrival of spring with this one.
White: Davenport Horsmonden dry white 2020, Sussex
This still white from the influential organic pioneer Will Davenport has something of a cult reputation, and has been produced every year since 1993. A blend of Ortega, Bacchus, Faber, Huxelrebe and Siegrrebe – some of those grapes that were once eschewed in the UK and are now becoming more respected for their ability to thrive without the need for chemicals. Vibrant lime zest, apple blossom and ripe peach.   
Rose: Camel Valley rose, Cornwall
Pinot Noir grapes grown on a family-run vineyard in Cornwall give this rosé lashings of strawberry and raspberry notes. 
Red: Blackbook Winery 'Night Jar' Pinot Noir, Battersea
Sommelier-turned-winemaker Sergio coaxes extraordinary wines from grapes grown in Essex and Oxfordshire, and raised under the arches of a railway in Battersea. His Pinot Noirs are my go-to dinner party wines when I want to impress guests with quality and a good story.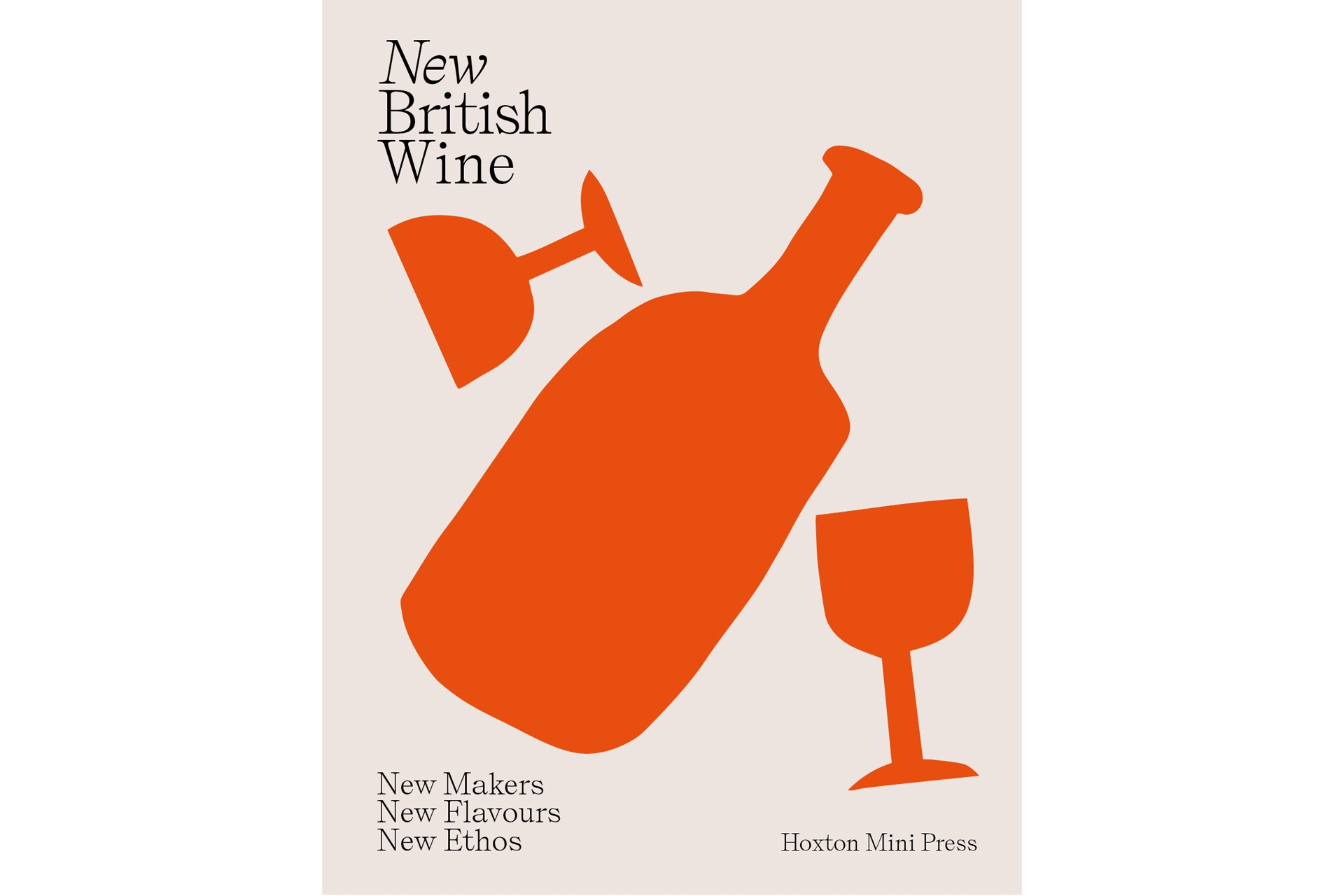 New British Wine (Hoxton Mini Press) is out now. £35, hoxtonminipress.com
Photography by Maria Bell