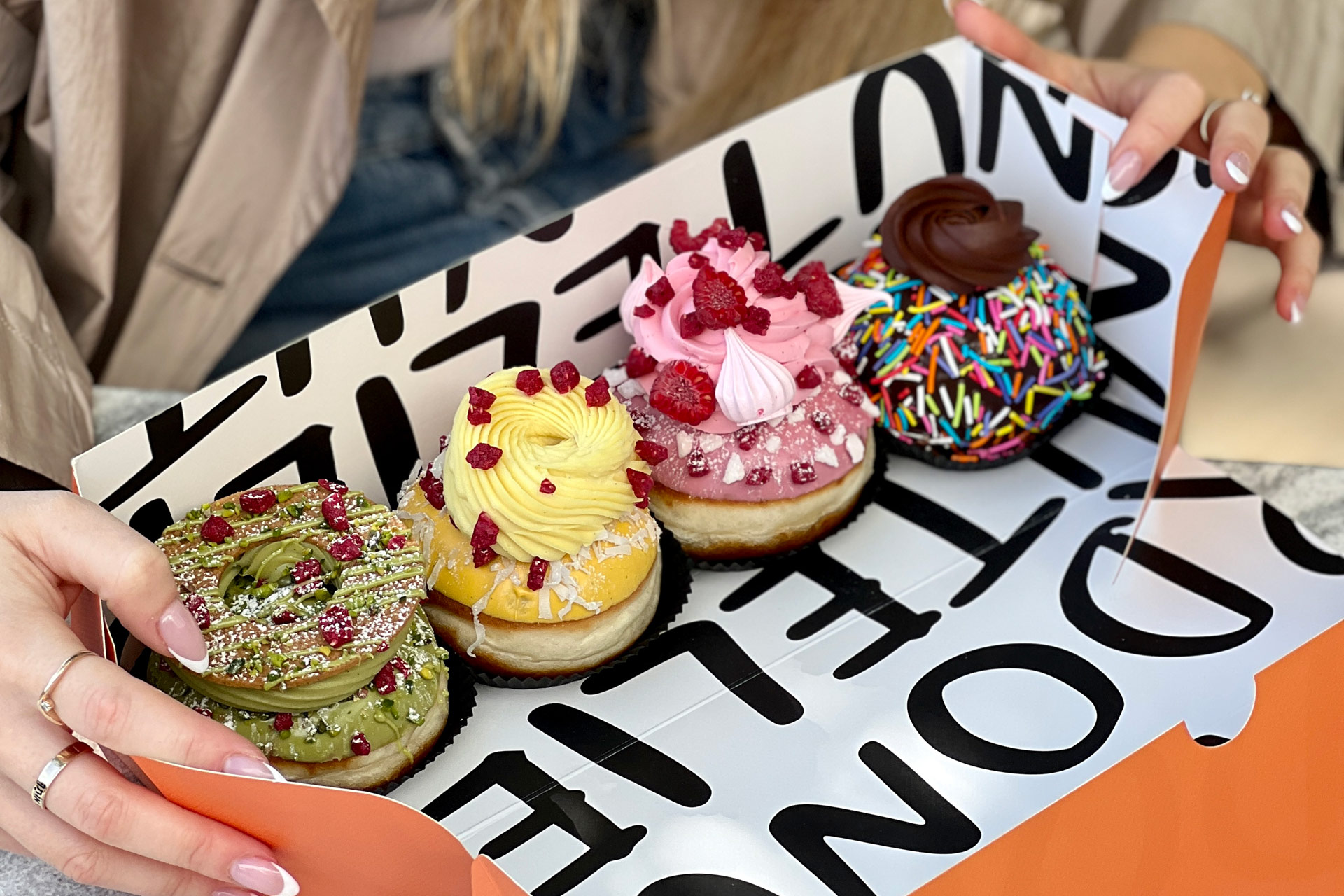 The World's First Donutelier Is Coming To London
---
Israel-born bakery Roladin is bringing its elite doughnuts to the UK
Your news feed is most likely filled with all things January wellness right now – but we're here to break the cycle with the exciting news that a donutelier is opening in London. 
Launching on Charing Cross Road at the end of January, this will be the first UK outpost for bakery Roladin, which has been perfecting its doughnuts for over 33 years. Inspired by the craftsmanship of the world's greatest fashion ateliers, Donutelier by Roladin will give visitors an insight into the doughnut-making process: you'll be able to watch the airy dough being puffed up into the beautiful fluffy pastries we know and love. They'll then be decorated by Roladin's expert team of pastry chefs, who will treat each doughnut like a piece of art.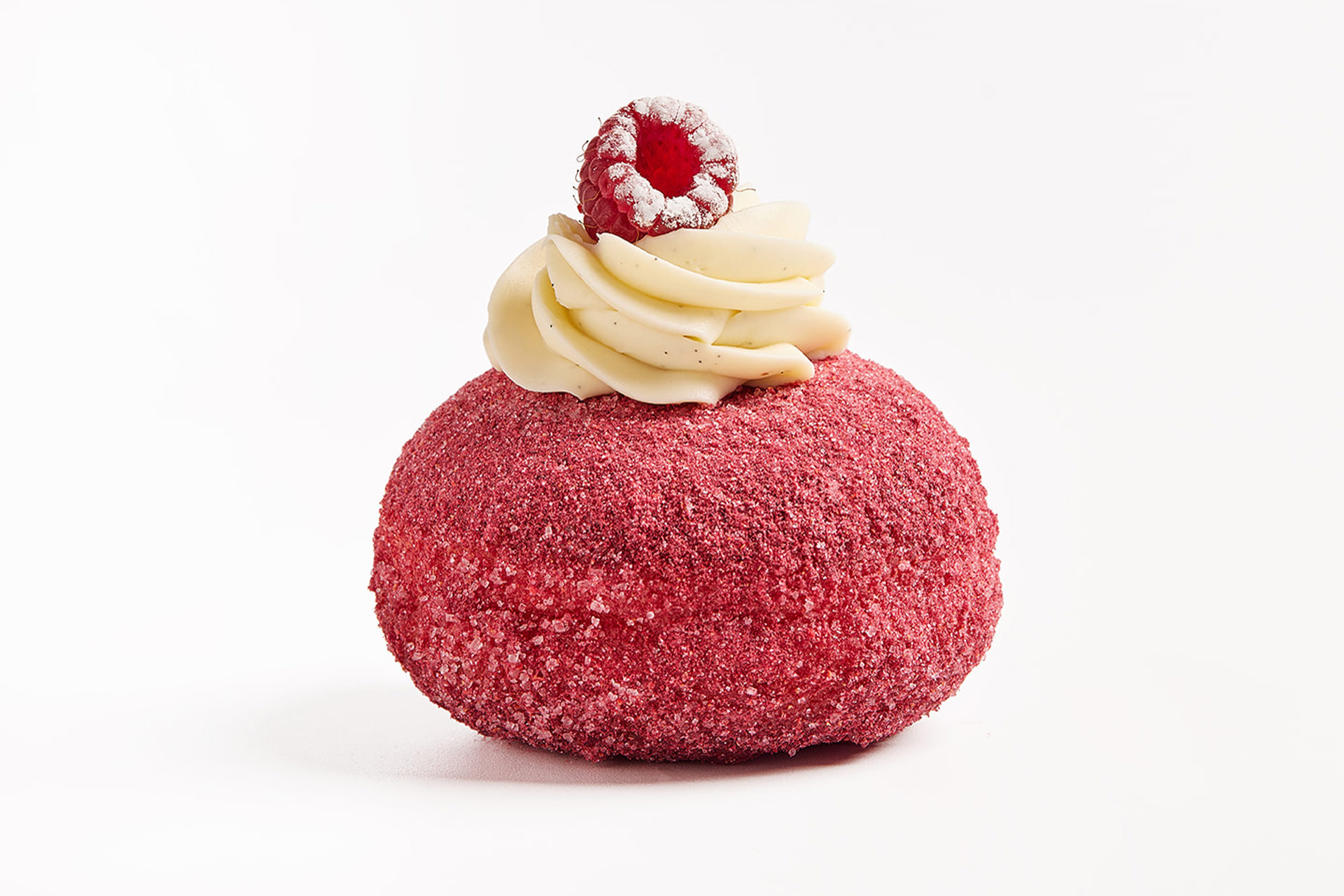 On the menu you'll find signatures like the Pistachio, filled with Chantilly cream and marbled pistachio; the Dulcey Peanut Caramel, made with Dulcey fleur de sal ganache and peanuts; and the Pink Royal, which will feature wild berry cream topped with mini strawberry meringues and dried raspberries. These can be enjoyed in-store with a coffee, or ordered for takeaway.
The bakery itself will be a sight to behold, with palatial-inspired interiors: think marble countertops and brass mirrored ceilings, with doughnuts proudly on display in chic cake stands and pink and orange boxes lining the walls.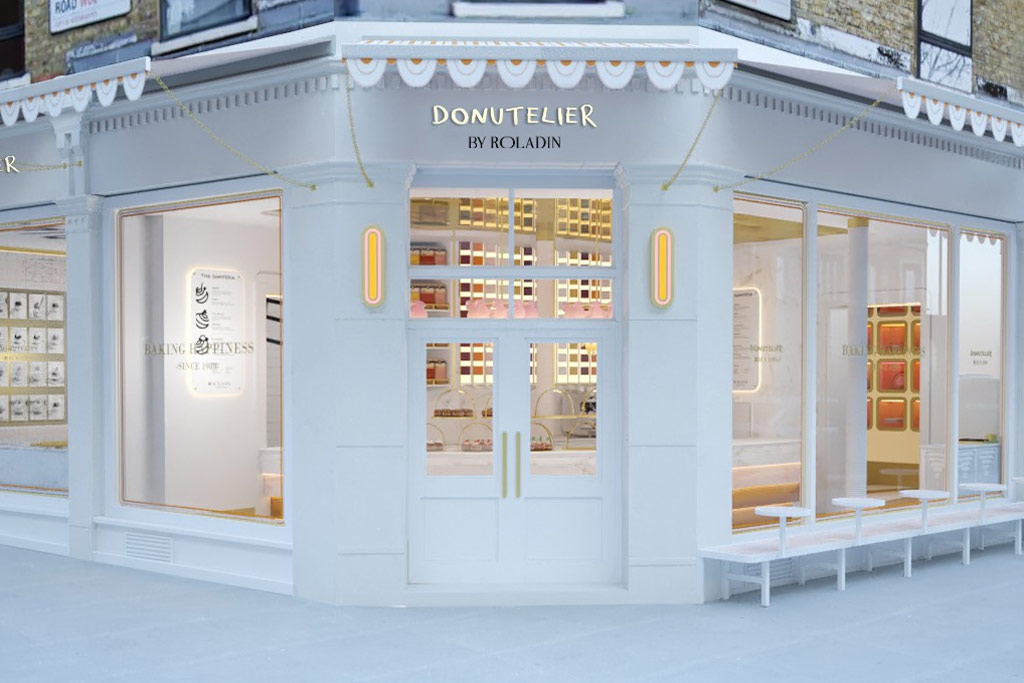 Roladin's origins date back many years to 1989, when brothers Kobi Hakak and Avi Keinan began sourcing cakes to sell door-to-door – made using handwritten recipes from their mother. They went on to open a small shop in Ramat Hasharon, Israel, which really kicked off after they introduced an elevated version of sufganiyot, a round jelly doughnut eaten around Hanukkah, made with chocolate, dulce de leche, crème pâtissière, and Chantilly cream.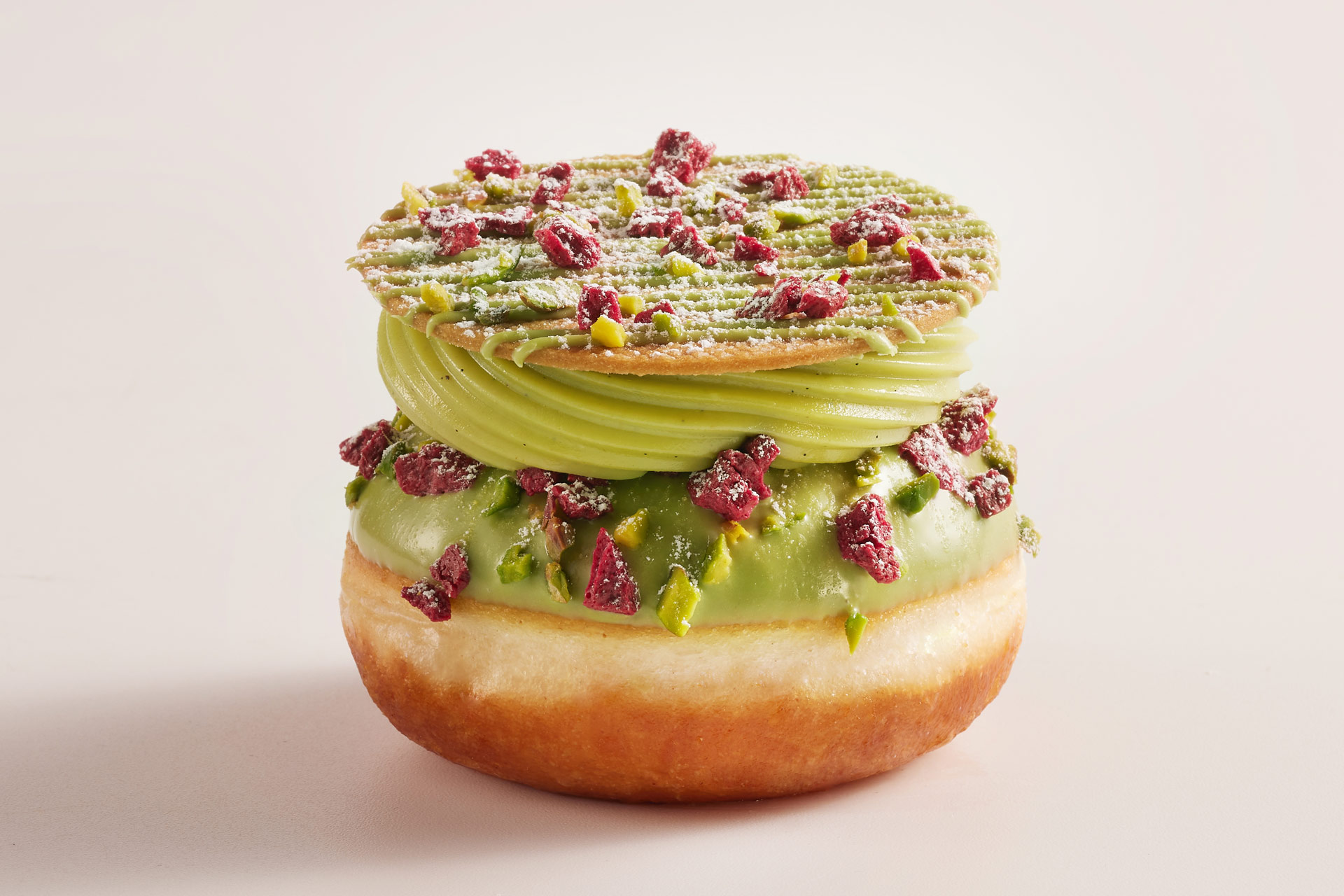 Many years later, their oldest brother David Keinan joined the business to develop a series of new branches around Israel. Around the same time, Avi had started visiting different places around Europe to study the art of pastry making, using the knowledge to grow and improve their recipes. Roladin's iconic doughnuts fuse traditional methods with a modern, street food aesthetic to create what they describe as 'visual masterpieces'.
Arik Waiss, CEO & Partner of Donutelier by Roladin, said: 'We are excited to bring some of the most innovative and luxurious doughnuts the world has ever seen to London. For the first time we are launching Roladin in the UK with a brand new store, debuting our signature doughnuts which will be freshly prepared on site. The store will be a new experience for Londoners and for this reason we are very excited for the opening this winter.'
For more information visit donutelier.co.uk