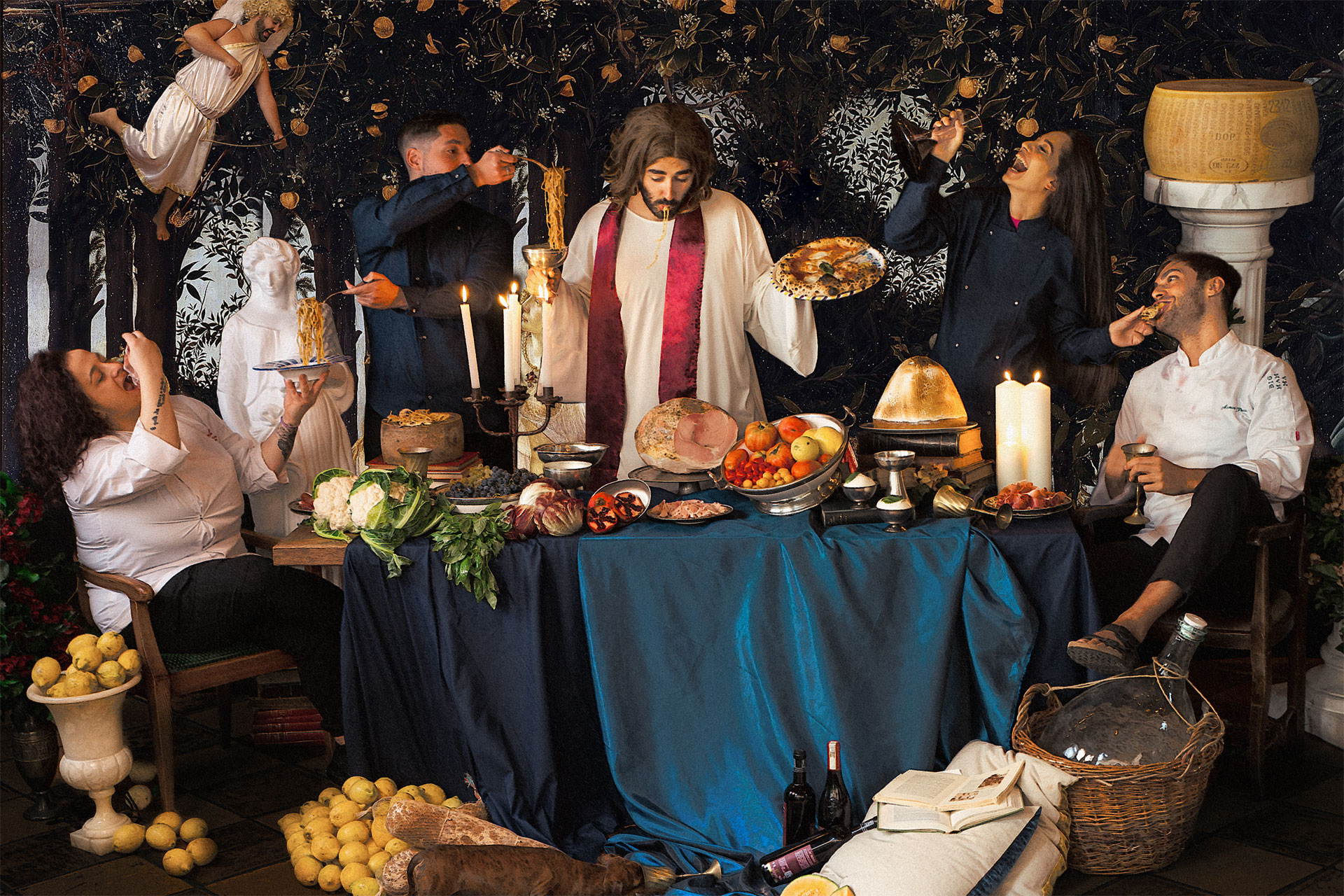 Jacuzzi, Kensington: Big Mamma Group Is Opening Its Most Lavish Restaurant Yet
The Italian restaurant group is launching its fourth London venue
Big Mamma Group is renowned for its extravagant Italian restaurants – but its new opening will be even bigger and wilder. Set to launch in Kensington in January 2023, Jacuzzi will be spread across four floors, spanning 4,000 sq ft of space – complete with its own 'glitter ball disco toilets'.
This will be the fourth restaurant in Big Mamma Group's collection, which currently includes Gloria in Shoreditch, Circolo Popolare in Fitzrovia and Ave Mario in Covent Garden. The group is famous for its maximalist interiors and huge portion sizes, and Jacuzzi is set to deliver on both fronts.
Like its siblings, the restaurant will be a feast for the eyes, housed in an old bank with a botanical-style mezzanine, a retractable glass ceiling, and a 'boudoir' space decked out with Italian murals. No doubt it will be jam-packed with selfie opportunities.
Food will be suitably OTT, with a menu crafted by Head Chef Manuel. Some Big Mamma classics will be returning, like the famed cheese wheel pasta, which has had an upgrade, and will now be served in a 4kg wheel of pecorino and topped with truffle. Pizettes will be similarly luxurious, featuring caviar and bottarga – with a focus throughout on top-quality ingredients. For dessert, a highlight will be a chocolate fondue made with half a kilo of the best Valrhona chocolate. The drinks menu, meanwhile, will have a particularly strong sparkling wine offering.
Big Mamma Group was founded back in 2013 by two French men with a passion for Italian food: Tigrane Seydoux and Victor Lugger. They set up their first restaurant in Paris, East Mamma, and since then they have expanded their empire around the world, with a collection of eateries dotted across Paris, London and Madrid. 
Sustainability is a core part of the company too: Big Mamma Group is a certified B Corp, ensuring green practices are followed across all restaurants, such as using renewable energy and making sure employees are treated fairly.
Opening 20 January 2023, book a table at bigmammagroup.com