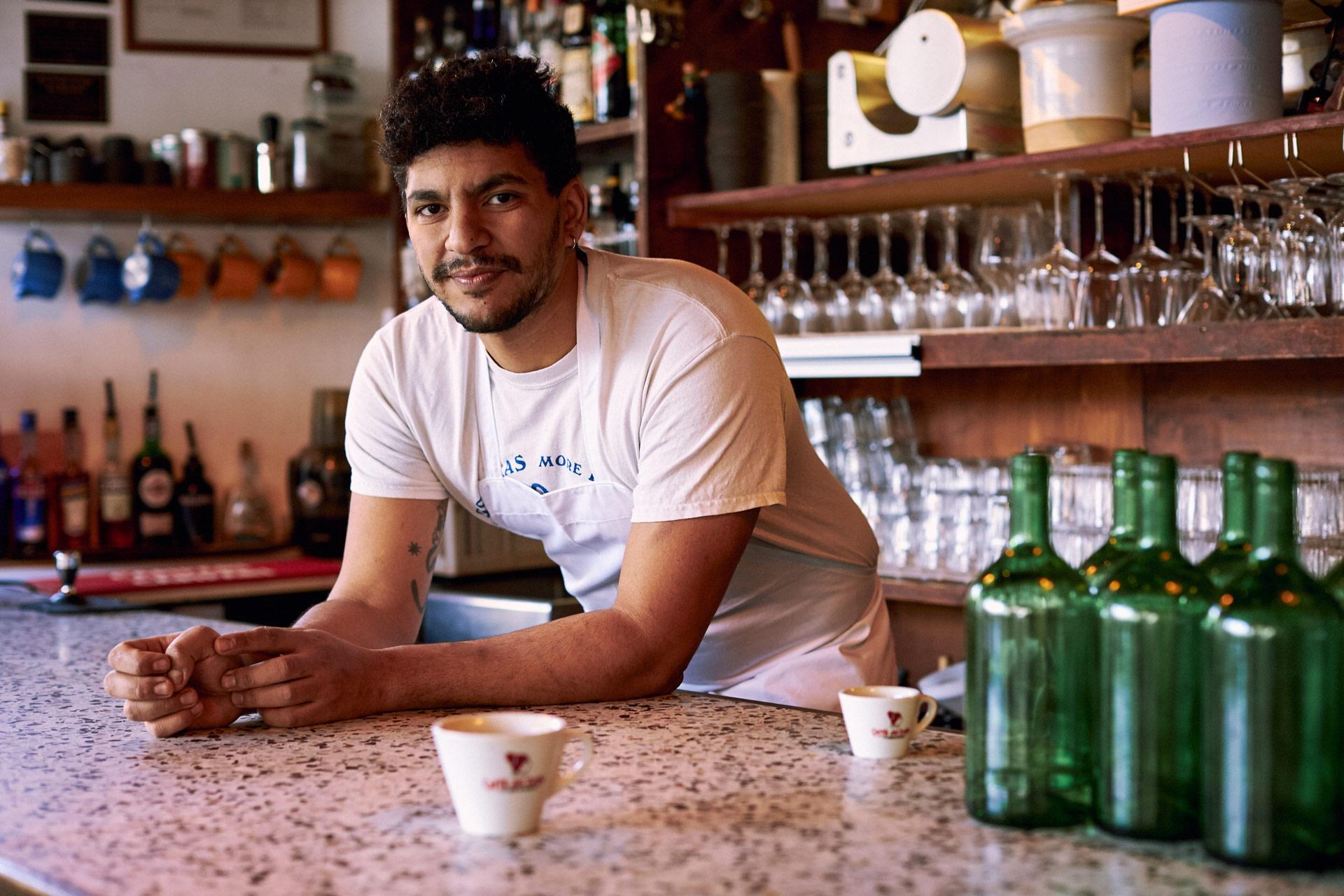 Mitshel Ibrahim on Crowdfunding Restaurants and His New Hackney Bakery
Forno is the latest venture from the team behind East London favourite Ombra
Mitshel Ibrahim was immersed in the food world from a young age. He was born in Milan to Egyptian parents, who owned a restaurant there, so when he moved to London aged 19, pursuing a career as a chef seemed like a natural path. Mitshel spent his early career working in renowned culinary names around London, such as The Dairy, Koya, and Michelin-starred hotspot The Clove Club. Then, in 2018, he joined Ombra as head chef, a canalside, neighbourhood Italian in Hackney – which already had a loyal following, but really found its feet under Mitshel's leadership. Now, the team are expanding the brand with a second venture across the street: Forno, a deli, bakery and pastificio which was launched via a fundraising campaign on Kickstarter. Ahead of the launch, we caught up with Mitshel to hear about his life inside and outside the kitchen.
Q&A with Mitshel Ibrahim
When you joined Ombra, what did you want to bring in?
When I came on board, financially it wasn't doing super well – it was busy, but the previous chef wasn't necessarily the most business savvy person. They used to have this lunch offer which was pasta and a glass of wine for £8, so obviously the place would be rammed but they weren't making any money. I changed it from £8 to £12 and the place was empty overnight. It took a bit of adjusting, and essentially building a new clientele, but at the same time Hackney the neighbourhood was also changing. It took some time to find our feet, but we eventually did. Then the pandemic happened, which really put us on the map.
How did the pandemic change the business – and inspire you to launch Forno?
During the pandemic at Ombra, we switched from a restaurant offering to a shop offering. We had always made our pastas, desserts, hams and cheeses, so it was obvious to switch to that kind of thing. During the last lockdown in particular, we picked up a few wholesale customers. Then as the lockdown was ending, we started looking around for ways to continue it on the side. We came across this site which is literally 20 seconds across the road from Ombra. It's going to have a cafe and bakery element to it, and we'll also have pasta making classes around twice a month. We'll also be hosting private events and that kind of thing – we've already got three weddings lined up.
You used Kickstarter to fund the launch. What are the benefits to opening a restaurant this way?
You are building a clientele of regulars before opening the door – you are kind of trapping the people that donated into having to come regularly to redeem their prizes. For example, some of the prizes we're offering are a serving of pasta a week for a year. Crowdfunding is especially useful for neighbourhood spots, as the neighbourhood does want to feel involved into the success of the business – they want to be feeling like they contributed.
How does the environment influence your cooking?
I studied environmental science at uni, which I didn't necessarily pursue but it did leave me some lessons and frame my work. We are an Italian restaurant so most of the produce we do have to import, but whenever we find a good enough alternative we definitely prefer to get something that comes from somewhere closer. We work a lot with a farm called Flourish Farm that's just outside Cambridge, as well as a lot of smaller organic and biodynamic farms. We also work with Neal's Yard for cheeses. 
Any trends you predict we'll be seeing more of?
I think lockdown has unblocked the taboo around restaurants offering delivery platforms. Before it was almost like a shameful thing, but lockdown has changed that and we're catching up with the US, where fancy restaurants have been happily doing delivery for years. I can see that being more part of everyday trading in the future.
What do you do on a day off?
Yesterday I was off. I went to the gym, then – it wasn't the average day off – for a massage. Next, I went for lunch with my partner in a cafe in Stoke Newington, then we went for a walk and for dinner. So basically eating and drinking with a bit of physical activity in between.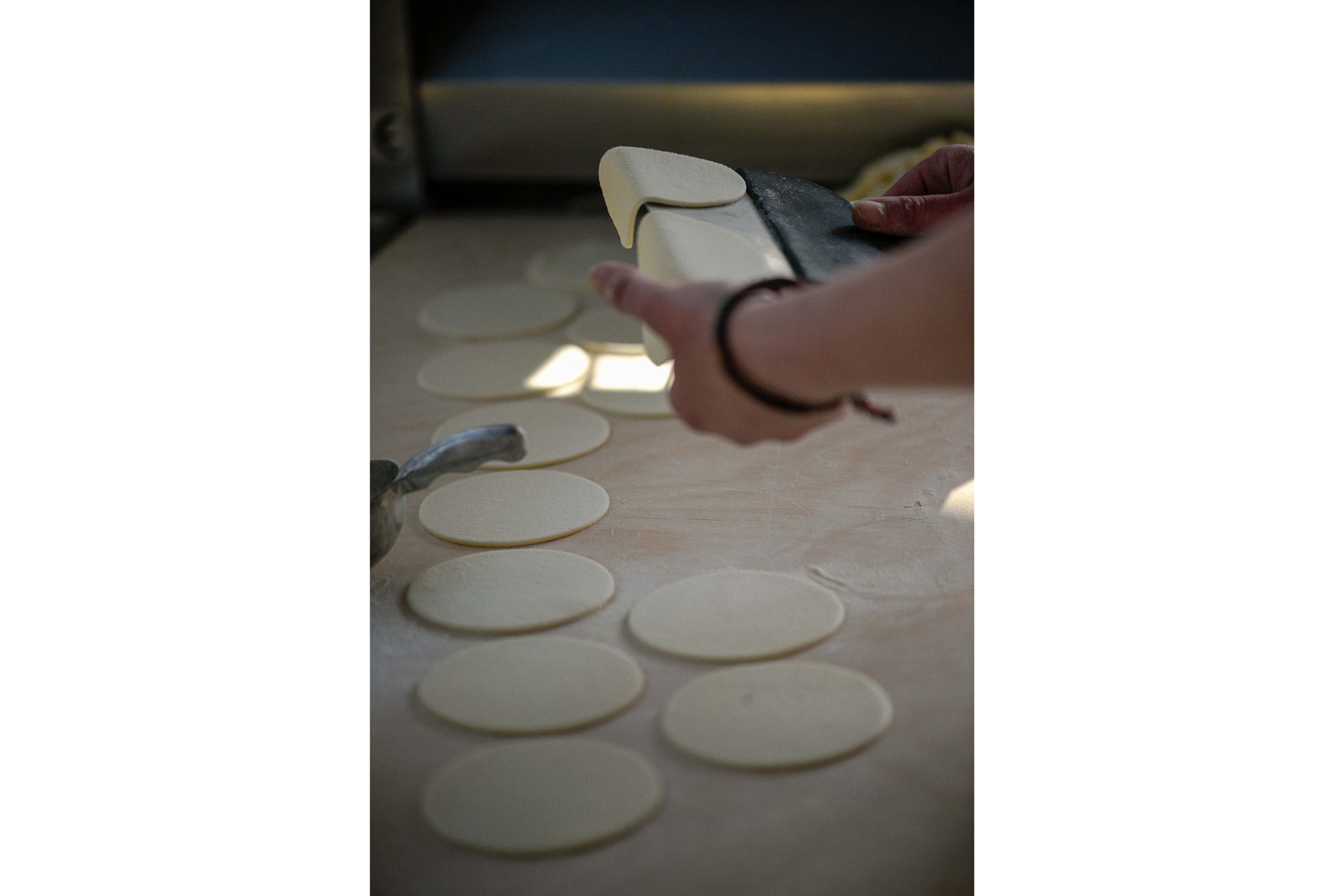 Which chefs do you most admire?
Robin Gill: he's a fun guy but at the same time he works hard. And Jeremy Chan from Ikoyi is also an amazing chef.
How do you live a balanced lifestyle?
I try to have Monday, Tuesday and Wednesday off – I still do work, but not physically in the restaurant.
Three favourite ingredients? 
Most things start with an onion, so onions, then cumin, and cream.
What's your food heaven and food hell?
I love going to Turkish restaurants, so some grilled meats, veggies and rice, that kind of simple meat, carb, veg plate. And I'm not a big fan of pho.
Favourite restaurants in London (apart from your own)?
I really like Mangal II in Dalston, then on the cheaper end I live in Stepney Green and there's a BYO place called Lahore which is Pakistani, serving delicious daal and naan.
Most memorable meal?
Blue Hill in New York. I don't actually remember anything I ate but the experience is really incredible – you get moved through different rooms throughout your meal. Sometimes you might be by yourself with the person you're eating with, maybe one course you'll have in the kitchen, and before the whole meal you get given a tour to see the whole farm which is spread around the restaurant. I think the offering might have changed a bit now, but that was definitely the most memorable. 
EXPLORE