While in the past you'd struggle to find vegan food at a festival, nowadays there are whole festivals dedicated to it. Plant-based fairs are popping up all over the country, offering a place to not only sample an array of meat-free cuisine, but to learn more about the world of veganism from leading activists. Here we highlight some of the UK's best vegan festivals to book for 2020.
Vegan Camp Out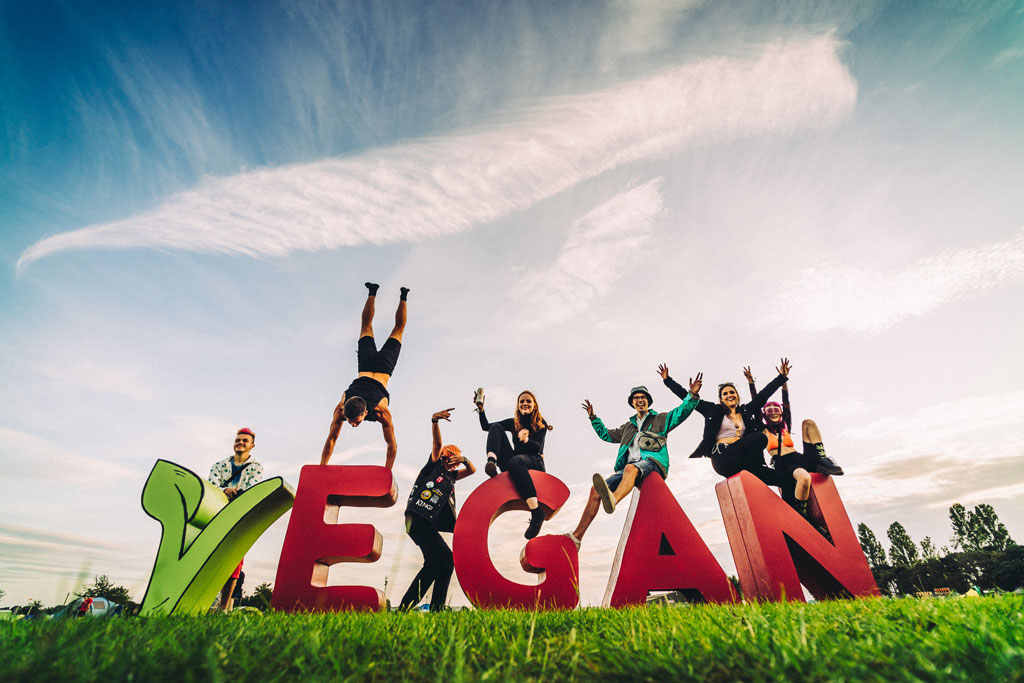 The world's largest vegan camping festival, each year Vegan Camp Out welcomes guests from over 40 countries to its Nottinghamshire site. Expect a mixture of activism workshops, fitness classes and after parties, alongside an impressive line-up of vegan food. The vendors are kept secret until the day, but we're told there'll be everything from pizza to kebabs to ice cream to smoothies, with gluten-free and raw food options also on offer. Main stage acts announced so far include BOSH! founders Henry and Ian, Australian animal rights activist Joey Carbstrong, British distance runner Fiona Oakes and grime MC P Money – an eclectic mix. The festival is also well suited to families, with a dedicated children's area hosted by Primary Veducation, featuring face painting, bouncy castles and arts and crafts.
Where: Newark Showground, Nottinghamshire
When: 21–23 August 2020
Weekend tickets from £50, children's tickets from £25. vegancampout.co.uk
V For Festival
During the first two weeks of August, The Old Truman Brewery will be overtaken by vegan fever, playing host to an array of plant-based and conscious living events. The line-up involves a vegan fashion show, rooftop yoga, sustainability talks and a special edition of Vegan Nights, the hugely popular vegan food market. New for this year is a designated 'Show Space' exhibiting sustainable lifestyle and food and drink brands.
Where: The Old Truman Brewery, London
When: 3–16 August 2020
Visit v-for.co.uk for ticket information. v-for.co.uk
Brighton Vegan Festival
Brighton is known for its impressive meat-free offering, so their vegan festivals are always popular. The next event takes place this February at the Hilton Brighton Metropole, featuring over 80 vegan food and animal rights stalls, world food caterers, live cooking demonstrations and inspirational talks. Doesn't hurt being next to the beach either…
Where: Hilton Brighton Metropole, Brighton
When: 22 February 2020
Entry is £5 on the door, £15 for VIP tickets in advance. Under 16's go free. brightonveganfestival.com
Vegan Life Live
View this post on Instagram
Whether you're a die-hard vegan or just plant-curious, everyone is welcome at Vegan Life Live, a festival from the team behind magazine Vegan Life. Taking place at Alexandra Palace this March, the two-day event will feature a whole host of Q&A sessions and lectures on topics such as launching a vegan business, the importance of activism and balancing hormones as a vegan. Elsewhere guests can watch a variety of cookery demonstrations, from vegan sushi with Richard and Diana Horsford to flambé orange & star anise crepes with Gaz Oakley to a lesson in ayurvedic cuisine with Keith Squires. The food court, meanwhile, will be dishing up an abundance of delicious vegan food, and there will be plenty of exhibitors to explore from the worlds of vegan clothing, make-up and skincare.
Where: Alexandra Palace, London
When: 14–15 March 2020
Tickets from £12. london.veganlife.com
Glasgow Vegan Festival
View this post on Instagram
Glasgow is often hailed the UK's most vegan-friendly city, thanks to its great selection of plant-based cafes and meatless menus. The Glasgow Vegan Festival sees all these outlets coming together for a day of food, exploration and education at Hampden Park, with over 80 stalls, interactive workshops and activities for children.
Where: Hampden Park, Glasgow
When: 28 March 2020
Entry is £4 a day on the door, £15 for VIP tickets in advance. Under 16's go free.
VegfestUK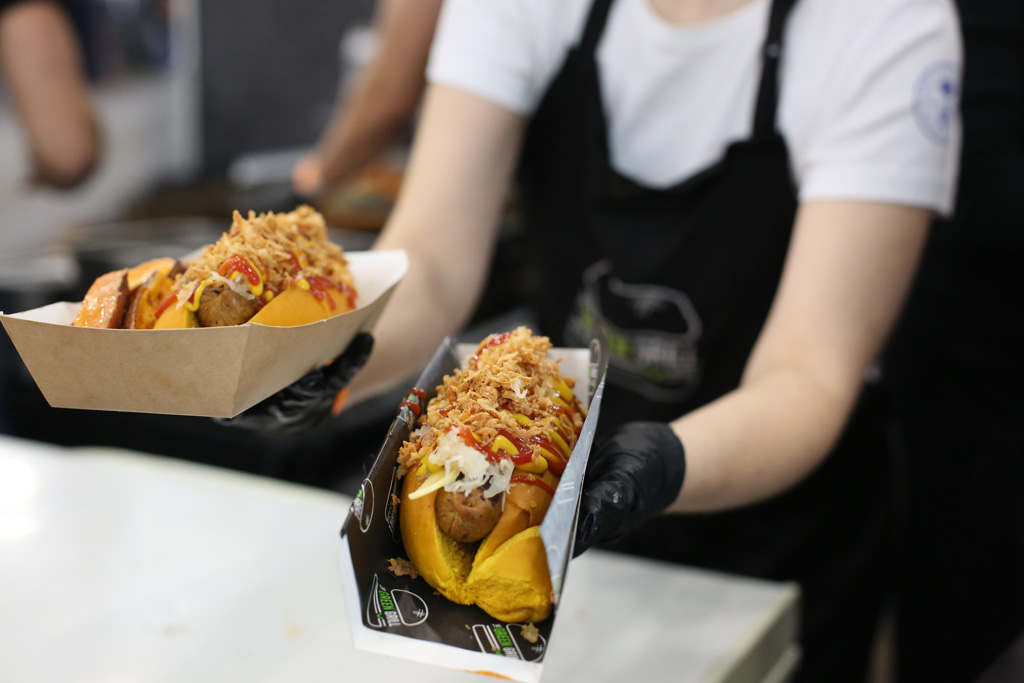 VegFest was the brainchild of Yaoh manager Tim Barford, who wanted to mix the seriousness of veganism with the fun atmosphere of festivals. Their first event took place in Bristol in the cosy surroundings of the Watershed on the Harbourside back in 2003, under the name Bristol Vegan Fayre. Since then they have expanded and developed, and now host some of the biggest vegan festivals around Europe. The next one is coming up in November at London's Olympia Grand, and it's set to be huge – over 300 exhibitors and around 150 speakers will be in attendance over the course of the two-day event.
Where: Olympia Grand, London
When: 14–15 November 2020
Stay tuned for ticket information. vegfest.co.uk
Vegtoberfest
Putting a vegan spin on traditional Oktoberfest activities is Vegtoberfest, a pioneering plant-based Bavarian themed extravaganza. It's returning this year with two days of revelry fuelled by vegan-friendly beers, cocktails and street food – from vegan bratwurst to wood-fired pizza. This year's location is yet to be announced, but the 2019 event took place at Camden's FEST venue, so it'll most likely be somewhere equally trendy.
Where: TBA
When: 3 and 10 October 2020
Tickets from £10. Sign up here to register for the pre-sale. vegtoberfest.co.uk
MORE FESTIVALS:
---