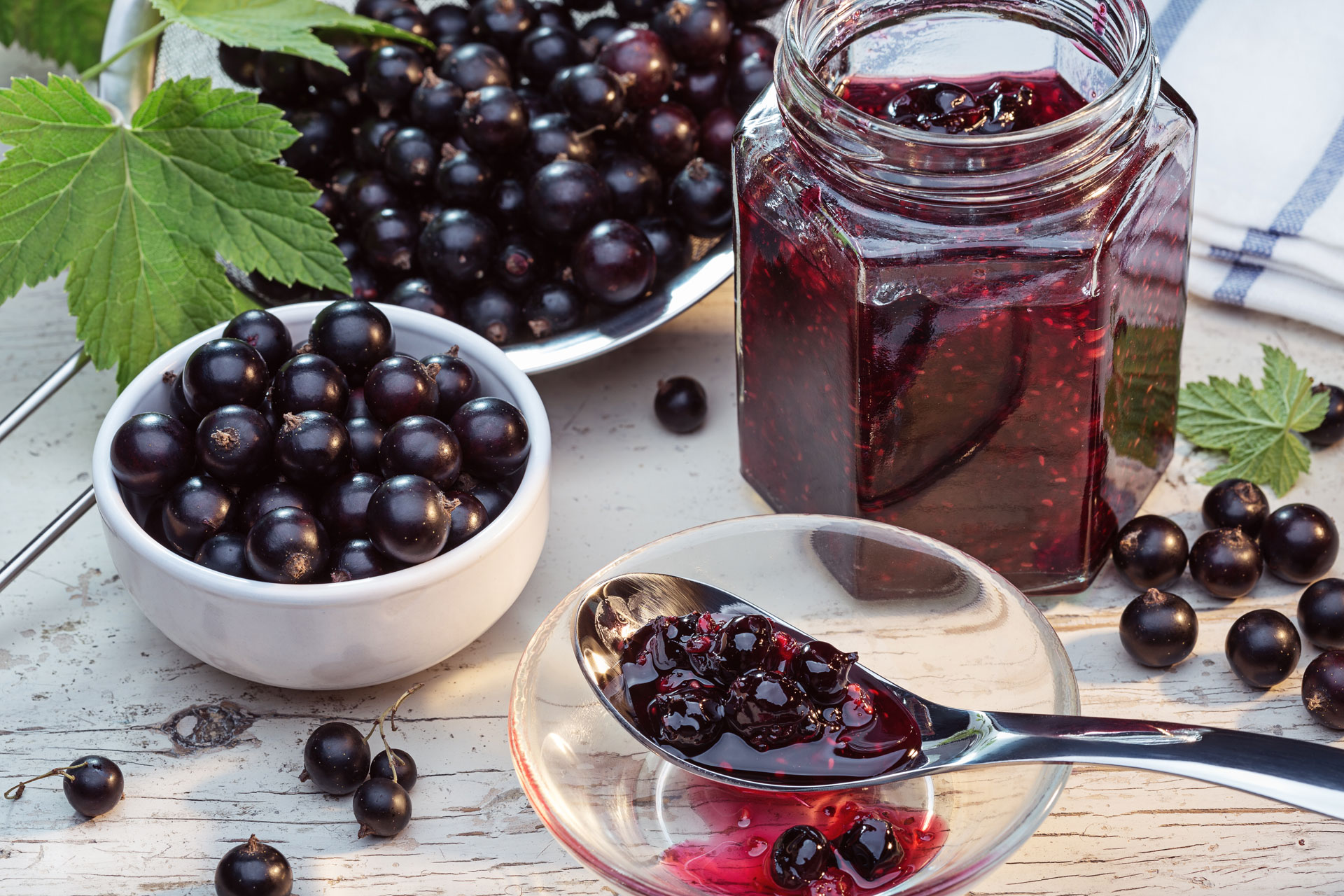 Fruit of the Week: Currants
---
How to use currants in your winter recipes
Each week plant-based cook Bettina Campolucci Bordi, founder of Bettina's Kitchen, gives us the lowdown on a particular seasonal vegetable or ingredient, offering cooking tips and a recipe. This week it's currants.
The humble currant has a bit of a misunderstood reputation. It's usually attributed towards the festive period, stuffed in whisky-laden Christmas pudding or found at the bottom of your grandparent's biscuit tin. But currants are so much more than the dried-up pieces of fruit you pick out of your pastries. In fact, they aren't even the dried fruits you think they are.
So, before we start – what is a currant? Although interchangeable in a variety of recipes with raisins and sultanas, currants are actually a bush away from the first two – which stem from vine-grown grapes. Currants, on the other hand, are a fresh bush-grown berries with a uniquely tart flavour. You may be more used to the Zante currants that grace the baked goods department in supermarket stores, which do arise from the grape variety, but this ingredient is an imposter to the true currant form.
It all stems back to the 1900s when the cultivation for these true bush-grown currants made for commercial stores was outlawed when a fruit-based disease outbreak occurred. And, to this day, fresh currants are still banned in some US states. As a result, Zante currants took over. They were, and still are, a more easily accessible ingredient – but if you fancy trying
your luck with true currants, make sure to opt for black or red varieties. They are worth the hunt too, with a fresh flavour that works perfectly with almonds, pine nuts, cherries and natural Greek yoghurt.
Use these brightly coloured and acidic berries in sauces, preserves and baked tarts and scones and treat as you would a blueberry or raspberry. But don't doubt their size: they can pack a punch. Although soft and squishy to the touch, their sweetened combination combined with the gooseberry's potent tanginess seeps through, creating a flavour burst with every bite.
Recipe: Blackcurrant Shrub
Equipment needed
1 litre sterilised bottle with lid
Ingredients
300 – 400g blackcurrants
200g caster sugar
2 blackcurrant leaves
6 – 8 mint leaves
200ml apple cider vinegar
Method
Begin by placing the blackcurrants and sugar in a deep dish. Crush the berries with the back of a spoon or a potato masher.
Place the blackcurrant and mint leaves in a pan with 100ml water, bring to a simmer and then remove from the heat to infuse. Leave to cool. Add the infusion to the blackcurrant mixture and stir. Cover and place in the fridge for three days. Stir a couple of times within that period.
When it's ready the blackcurrants will be sitting in a rich purple syrup. Now pass the crushed berries through a fine sieve. Add the vinegar to the berry syrup and stir with a sterilised spoon. Pour into the sterilised bottle and seal. Leave undisturbed for at least 3 days before drinking. The shrub mellows as it matures.
Serve diluted with sparkling water or tonic. Keep in the fridge for up to 3 months.
MORE INGREDIENT OF THE WEEK: