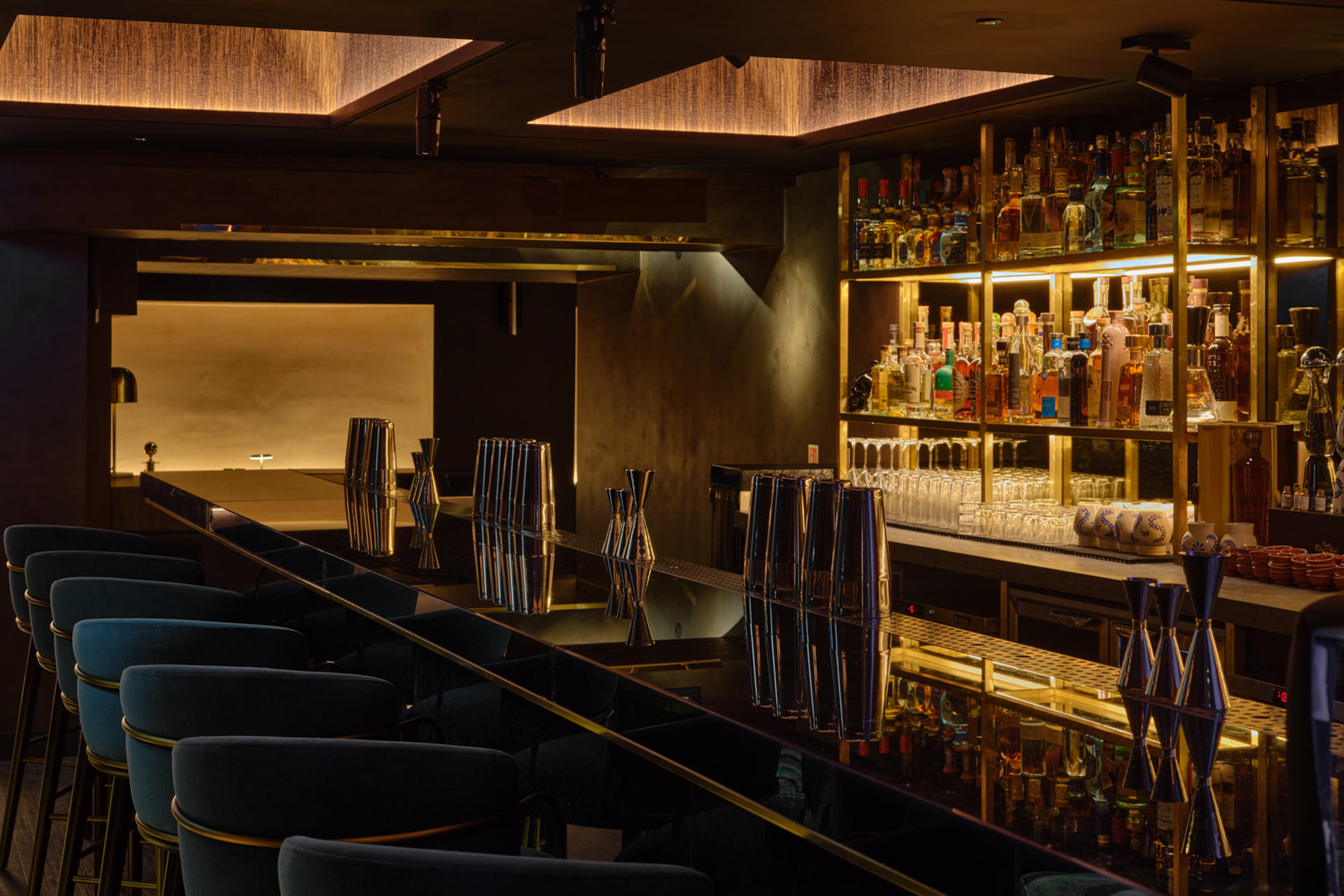 Viajante87: A Zero Waste Cocktail Bar Has Opened in Notting Hill
---
Los Mochis has a sister venue, helmed by one of Greece's best bartenders
Notting Hill residents will already be well-acquainted with Los Mochis, the Japanese-Mexican fusion restaurant that opened there last year. And now the popular spot has launched a sister venue: Viajante87, an experiential cocktail bar with a zero waste philosophy at its core.
An intimate bar tucked away beside Los Mochis, Viajante87 is headed up by renowned Greek bartender Panos Kanatsoulis (formerly at The Clumsies in Athens, which featured in the World's 50 Best Bars list), with its own mixology lab in the basement. The menu is made up of innovative agave-based cocktails, made using pioneering techniques and featuring interesting flavours.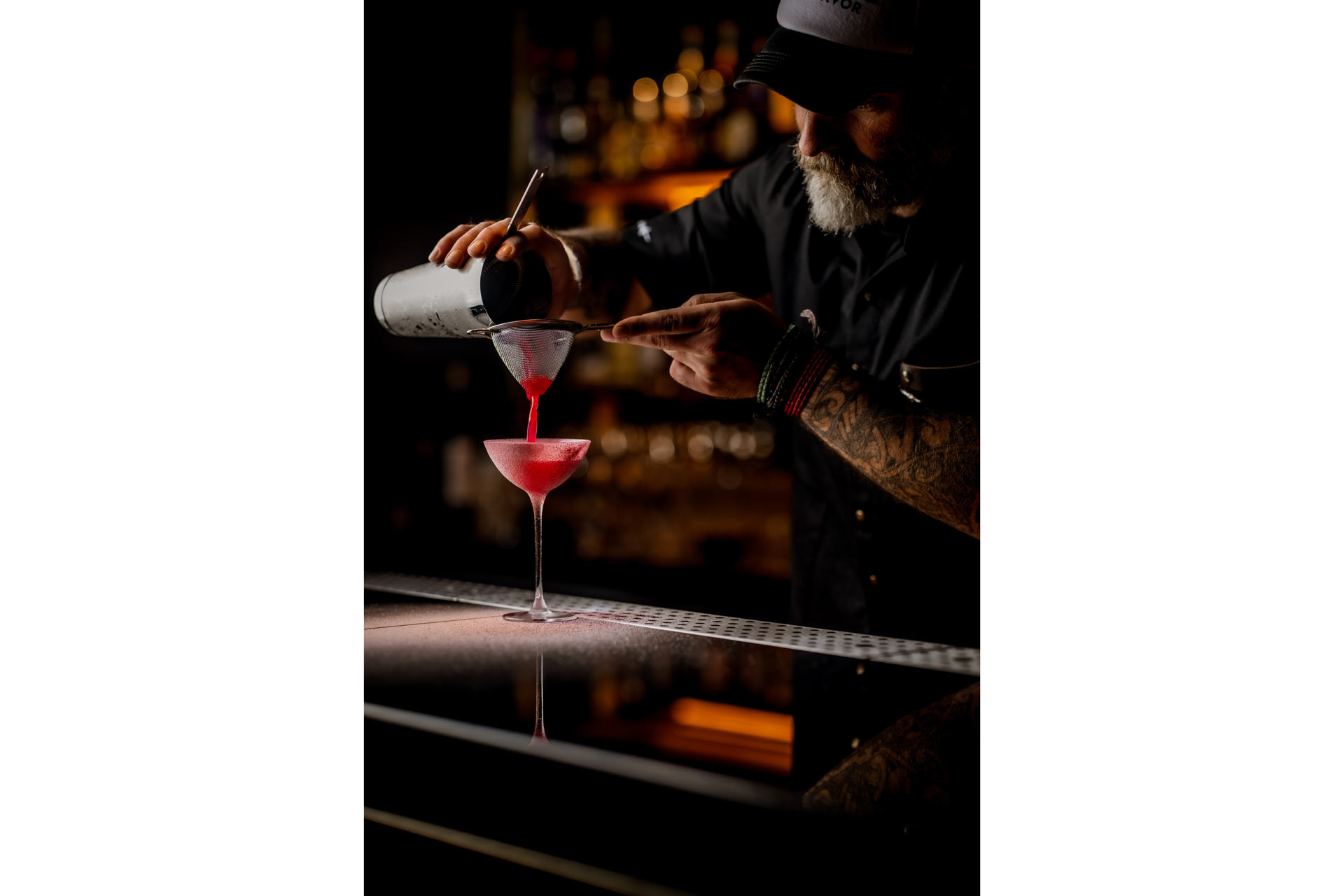 Eco-friendly principles dictate the drinks list, with off-cuts and waste ingredients utilised in the cocktails. The Smoked Earth, for instance, is made using redistilled horseradish, blended with mezcal, lacto-fermented veggies, wasabi and coriander seeds. The Mango Zapateca, meanwhile, is made with mango skins left over from Los Mochis, and the Smoky Monastery features fermented grapefruit, blended with Altos Tequila Plata and sansho berry.
Alongside this, guests can tuck into bar snacks including a trio of crispy rice plates topped with the likes of spicy salmon, and guacamole and fresh truffle; alongside sashimi, fried chicken wings and sushi rolls.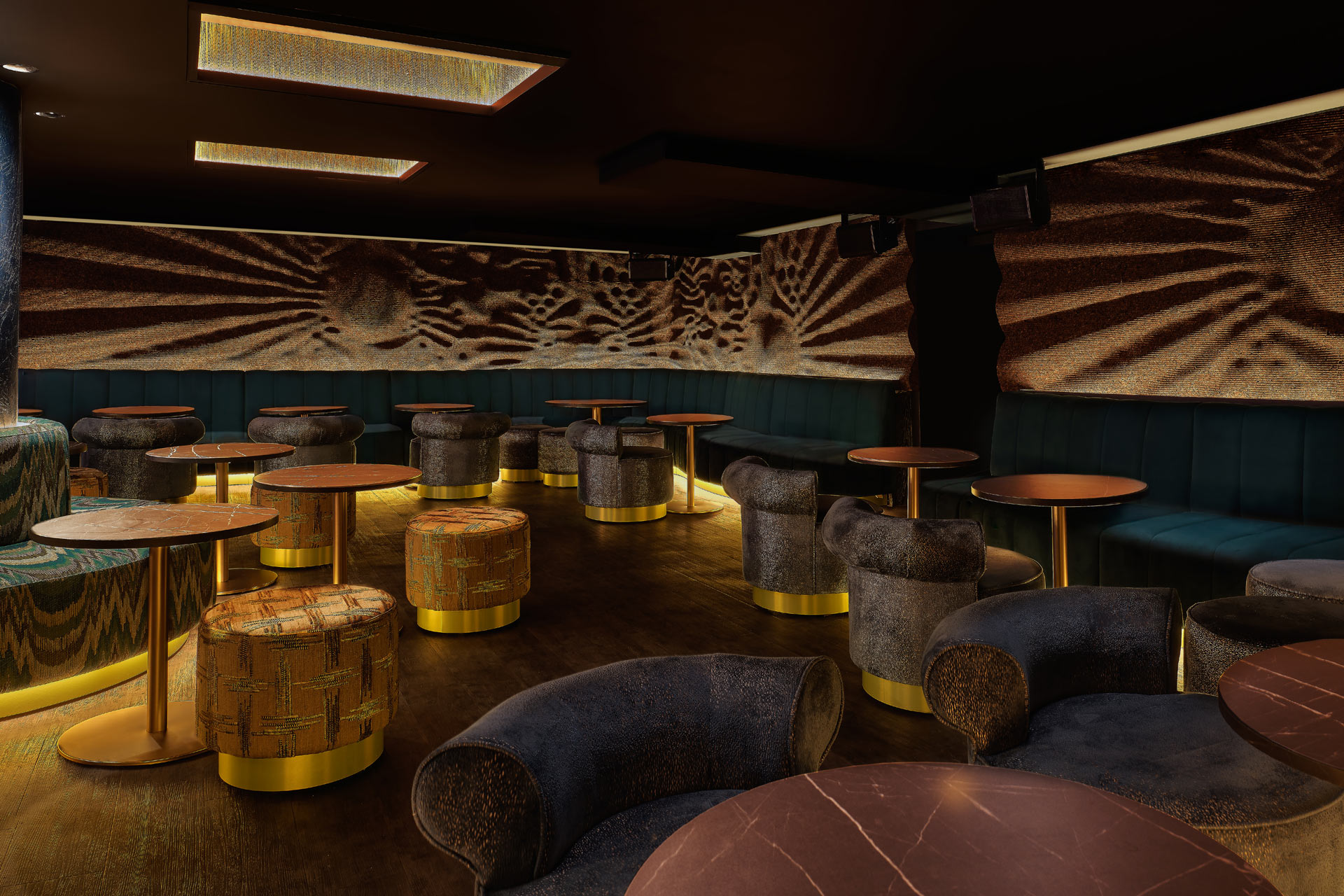 The green ethos is visible, too, in the interiors, which come courtesy of designer Hamilford Design. A feature wall is made from carved cork, all furniture is second-hand, and there's a backlit bar made from recycled glass.
Viajante translates to 'explorer' in Spanish, and the venue aims to create a Tokyo-meets-Tulum vibe, bringing the Pan-Pacific spirit to life with eclectic art from Mexican artist Oms Rocha. Low lighting creates a subterranean feel, with velvet bar stools hidden in dark corners. Music is another key focus, with a programme of DJs focusing on tribal house beats. The bar also has a 2am license, meaning visitors can party into the early hours.
Founder Markus Thesleff said: 'I feel that West London has been missing something like this, so when the opportunity arose to open a very special cocktail-based hideaway, we leapt at the chance. It has allowed us a new channel for creativity whilst keeping the vibe high and music key.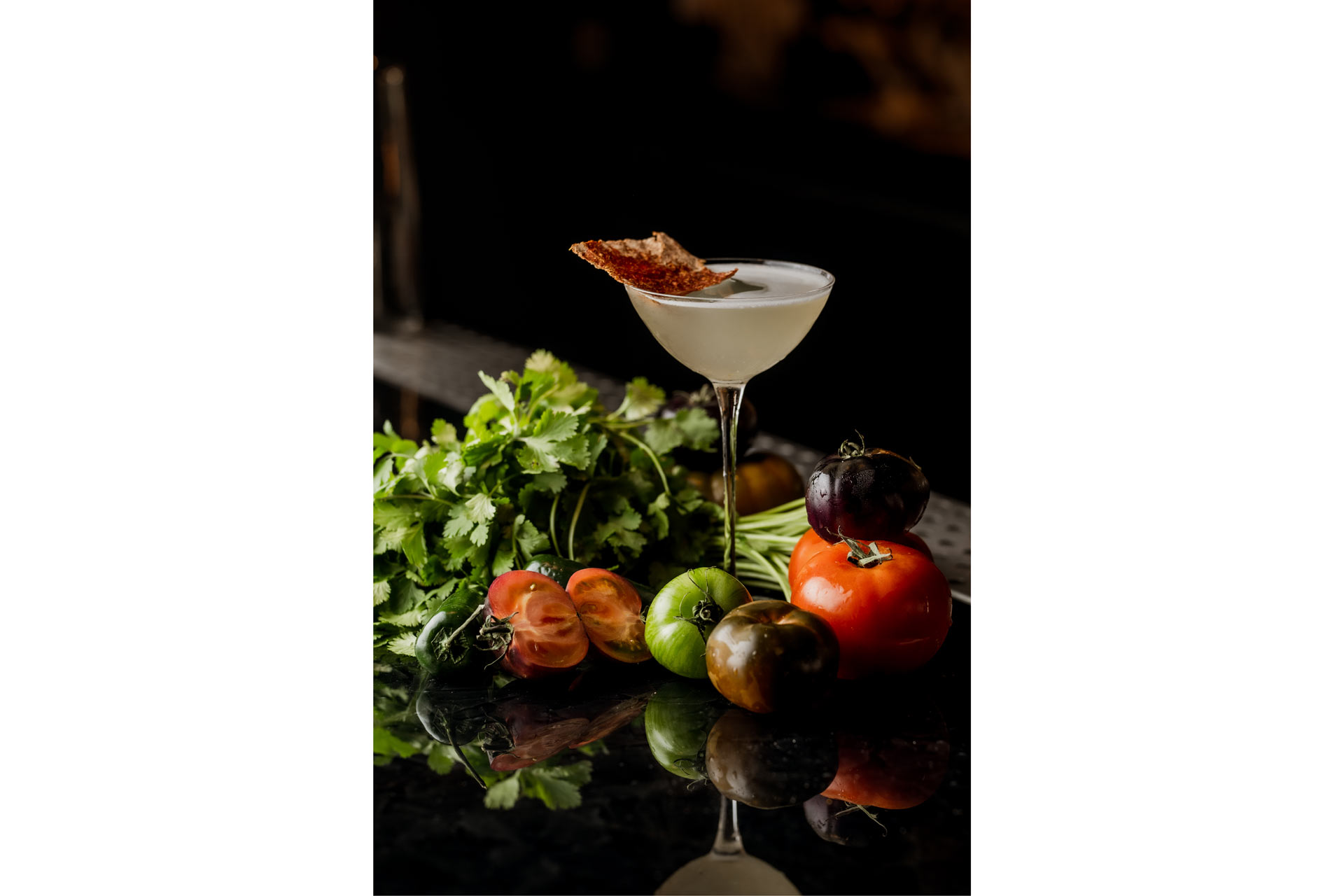 'We've taken the elements that we know work and applied them to a diverse cocktail offering focused around our Agaveria, opening up the possibilities of what we're able to do,' Markus added. 'The way people consume spirits has changed. They want somewhere fun, dark, and sophisticated where they can let loose – this is the perfect antidote.'
Find out more at viajantebar.com