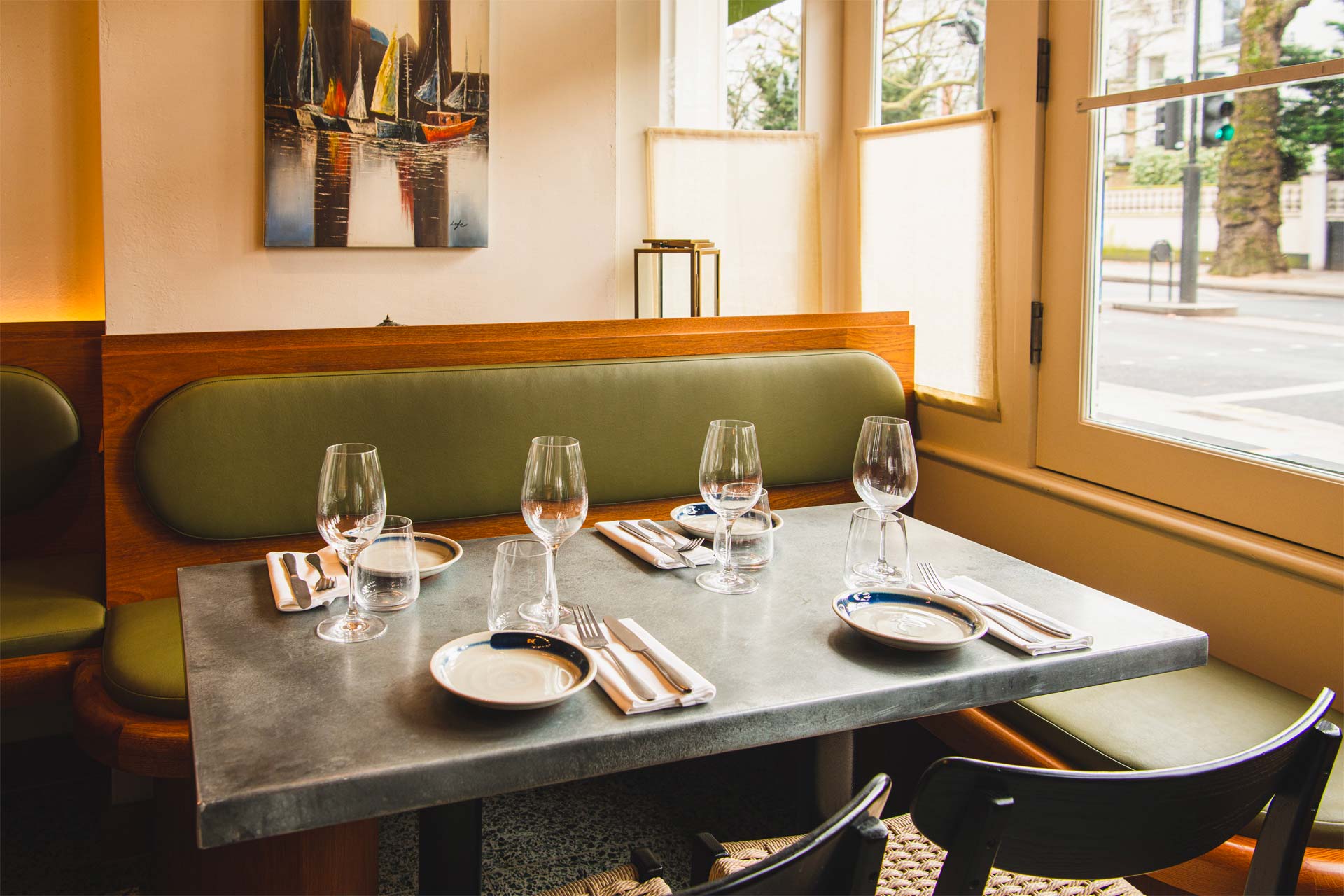 Review: Vori, Holland Park's Neighbourhood Greek Restaurant
Get Grecian, baby
If your summer holidays this year aren't taking you anywhere golden, sandy and Grecian, grab a bit of the island stuff closer to home. Vori is Holland Park's little neighbourhood hideaway for all things feta-filled and Mediterranean. Tessa Dunthorne reviews.
Restaurant Review: Vori, Holland Park
London's food scene is bubbling with cuisines from all over the world. Famous chefs and restauranteurs have adopted this city and its dedicated, hungry crowds – trekking from far flung nations or popping over from our closer European siblings. But you might not necessarily think about London and 'Greek Food' much in conjunction. 
It's not like London doesn't have a brilliant and buzzing cohort of Greek restaurants – tzatziki lovers will find their cravings satiated all over the city – but these restaurants are often not namechecked. 
Vori, Holland Park's little Greek restaurant, demands to change that. 
It's charming from the first impression. The face of this space is a minimalist affair with clean white paint and a bold blue name, accompanied by a couple of outdoor seats. Vori is only a couple of minutes walk away from the tube station, although the walk is pleasant in such a leafy community (Holland Park enjoys pretty mews and significant greenery – the outdoor seats have a front row to passers by and pleasant sundowns).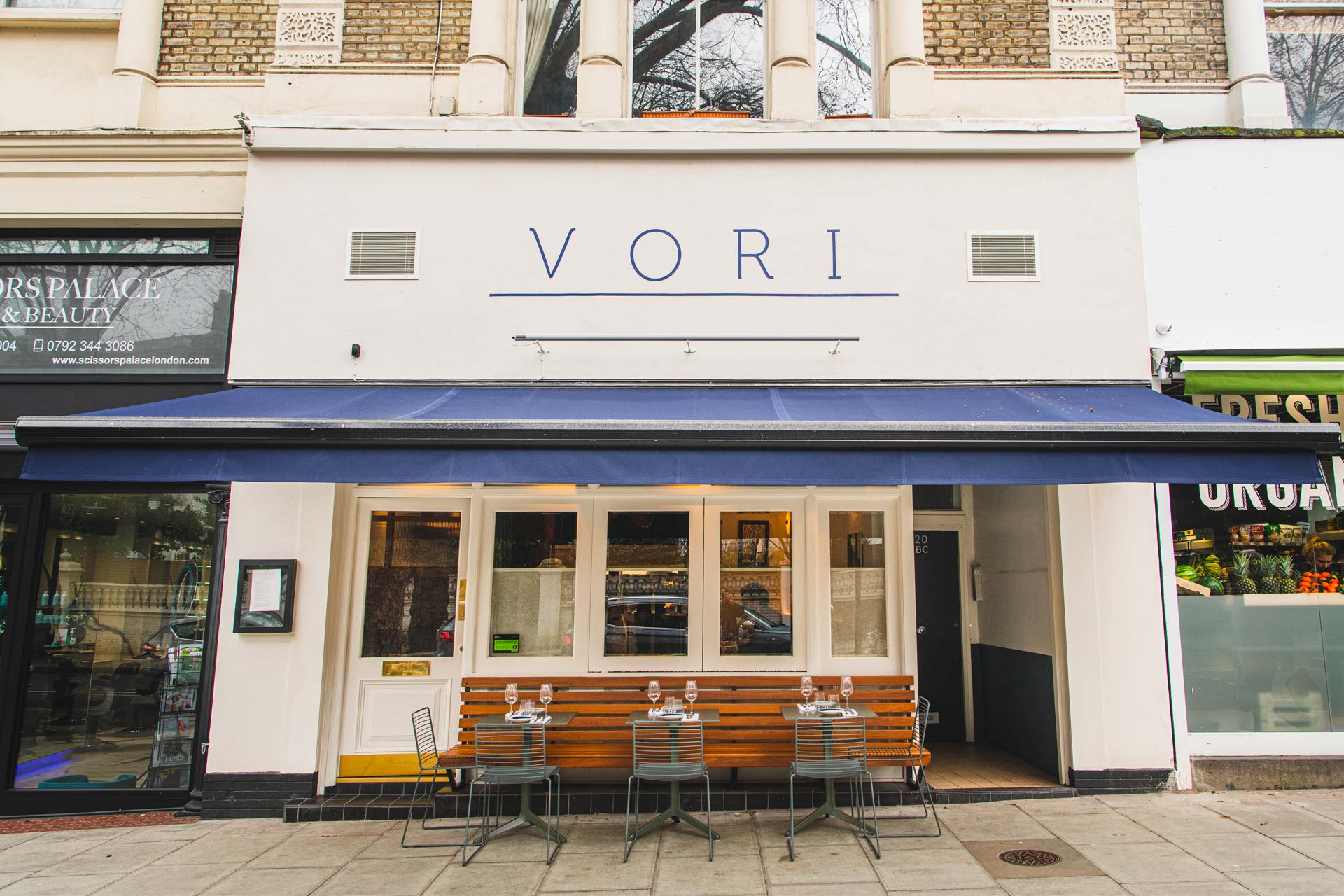 Stepping inside the space, it's no less cute – the restaurant is cosy despite being a bit of a tardis. I'm surprised when nipping to the loo that it goes on so far, a really long space, and that there's an upstairs mezzanine that feels almost hidden away. From the tables, you've got a pretty good vantage point of the kitchen, though, which provides opportunity to peep straight into the kitchen as the chefs do all sorts of exciting things to squid, lamb and other Greek goodies. Red and blue accents flow throughout the entire interiors to accompany the all-wooden natural atmosphere. 
The actual restaurant is the brainchild of Markos Tsimikalis, who you might recognise from recently closed The Hungry Donkey in Shoreditch, and opened in late 2022. Its menu jumps around the Greek islands, and is extensive, offering everything from the obvious (souvla and its ilk) to slightly lesser known dishes (try saying 'kolokithokeftedes' three times fast). In short, it's a Mediterranean dream, filled to the brim with promise of beautiful olive oil and fresh veggies and fish-done-right.  
Dream it proves to be, and a lovely one for those who like small plates. The picky bits my companion and I try are perfect sharers and it's fun to play plate-tetris on the table.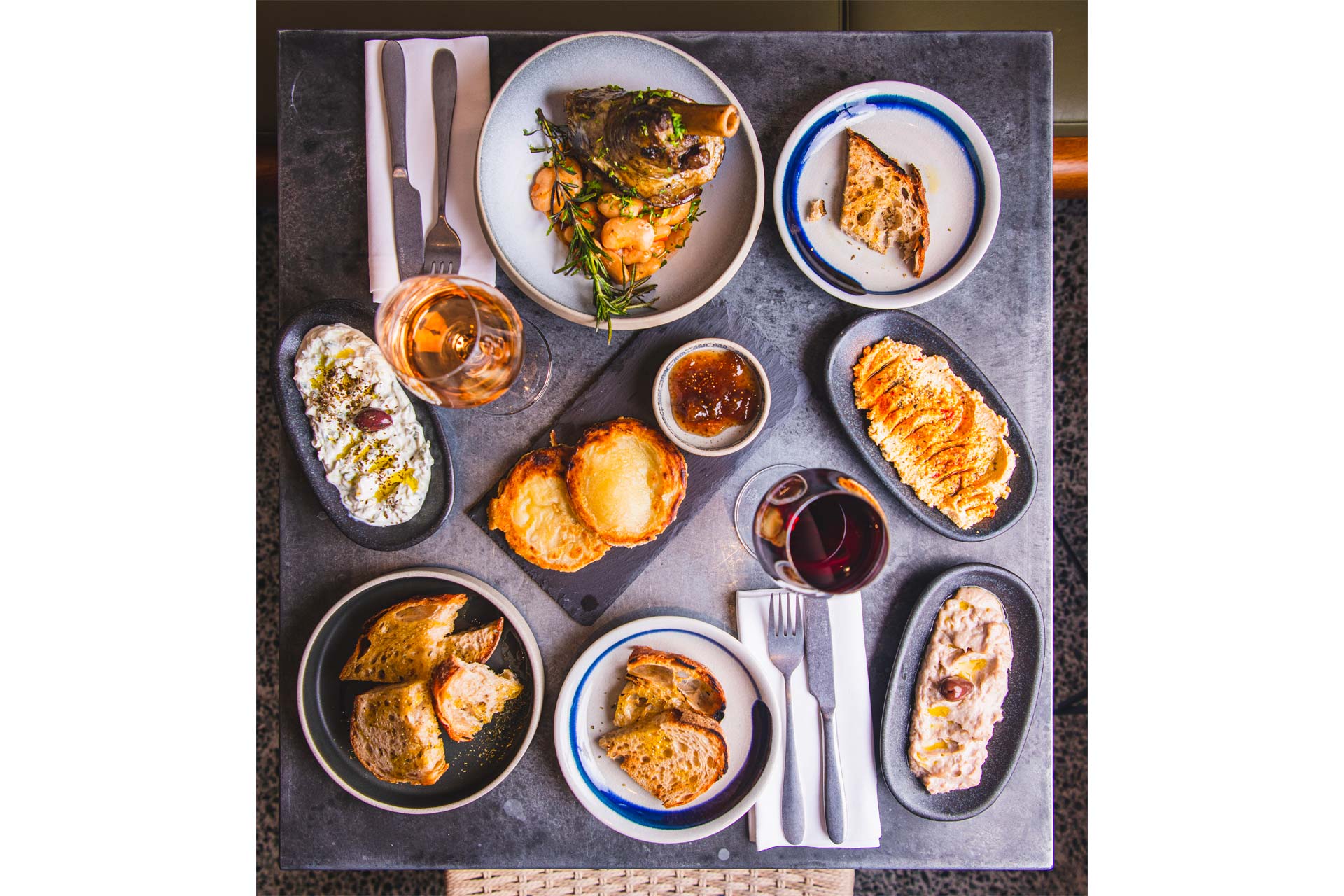 A tzatziki is a strong opener, herby enough to wake me up a bit, and a bowl of baked butter beans is served with a dollop of caramelised onion and leaves me looking up butter bean recipes in a bid to bring this flavour home with me. These are little dishes, but they all have a huge energy. 
Particular big hitters for me include a calamari, sat on top of a bed of green taramolata, which is so tender I may never enjoy squid anywhere else again, and courgette fritters (that tongue-twisting kolokithokeftedes), paired with gooey feta that transports you straight to Kefalonia. 
Vori's strength lies in the fact that all of its dishes are oh-so-fresh, done simply, and done well. Interestingly, every bite you take feels 'clean', in the way only Mediterranean foods seem able to do (probably thanks to its access to the world's best olive oil). After picking my coat up, ready for the three-minute trek to the station, I notice that – despite eating a veritable banquet of dishes – I still feel light.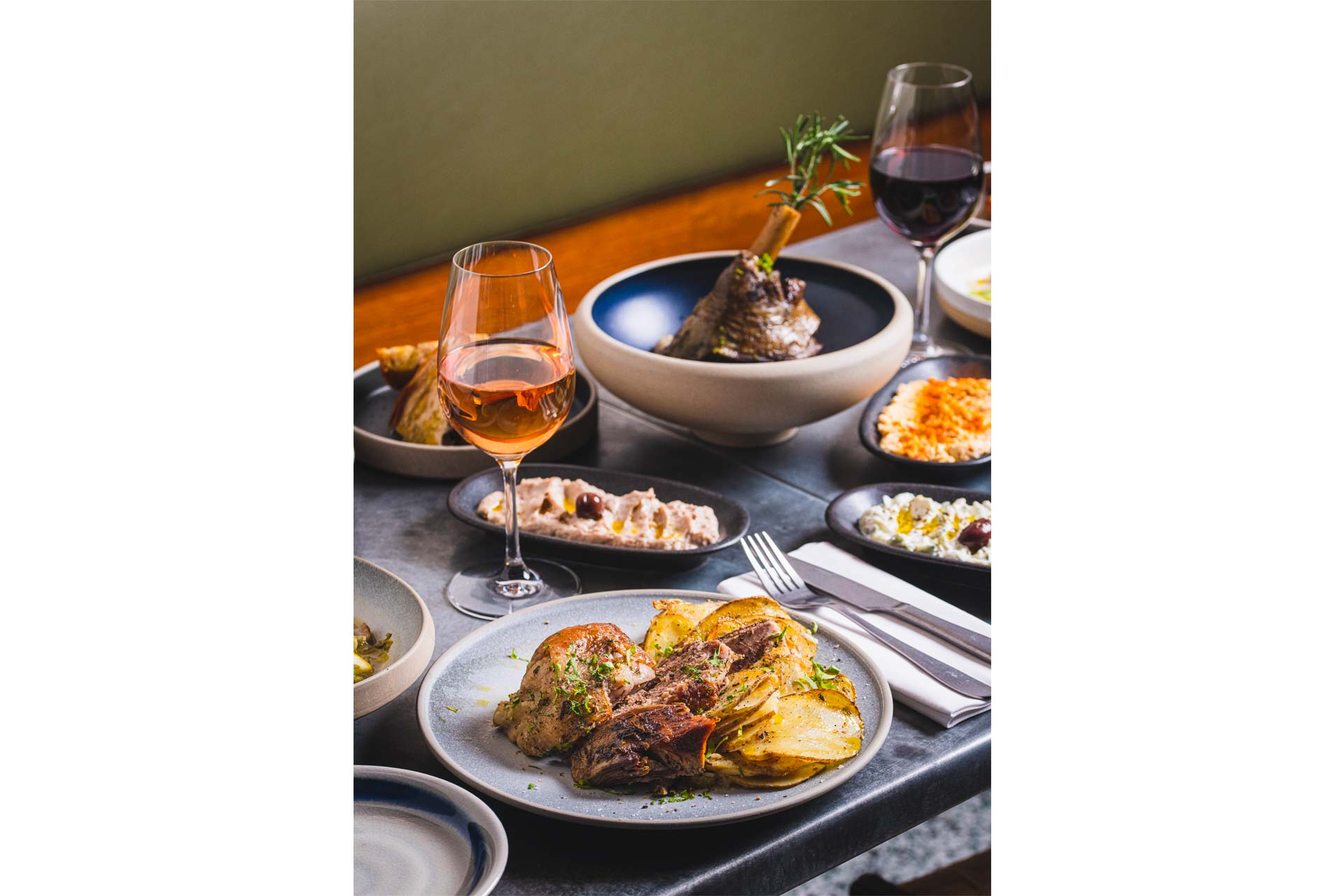 FINAL WORD: Fresh and simple small dishes that leave you with a spring in your step. Try the kolokithokeftedes and dream about Kefalonian cuisine for weeks to come.