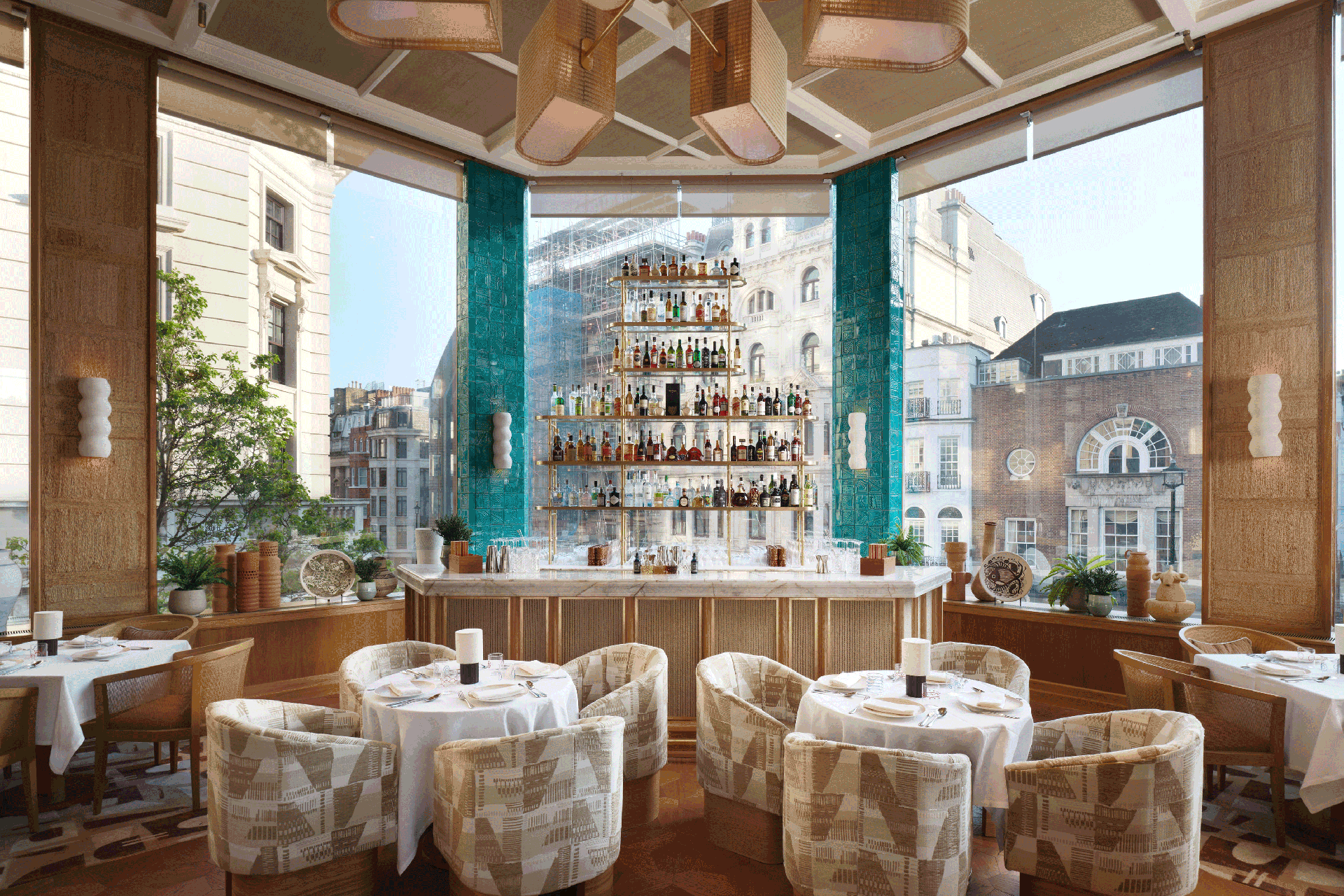 Restaurant Of The Week: Riviera, Mayfair
Outstanding French cuisine in the heart of Mayfair
Dreaming of sunnier climes? Mayfair's hottest new restaurant brings the South of France right to your doorstep, says Martha Davies.
Restaurant Of The Week: Riviera, Mayfair
Riviera aims to transport guests to the glittering waters and honey sands of the South of France – but that doesn't mean you can't revel in its exceptional Mayfair location. Taking our seats as the sun melted below the grand façades of the members' clubs on St James' Street, the Cote D'azur glamour of the breathtaking dining room was certainly tangible, but so too was a real sense of city elegance. As one of Mayfair's newest high-end restaurants, this is an incredible spot to enjoy some outstanding French fare.
From the gently illuminated shelves of bottles behind the bar to the artwork lining the stairs (hand-picked from the owners' personal collection), every inch of the place exudes sophistication. Having arrived at sunset, we were dining at the perfect time, watching the luxurious taupe-and-white exterior turn gold. Tearing ourselves away from these views for long enough to study the menu was no easy feat.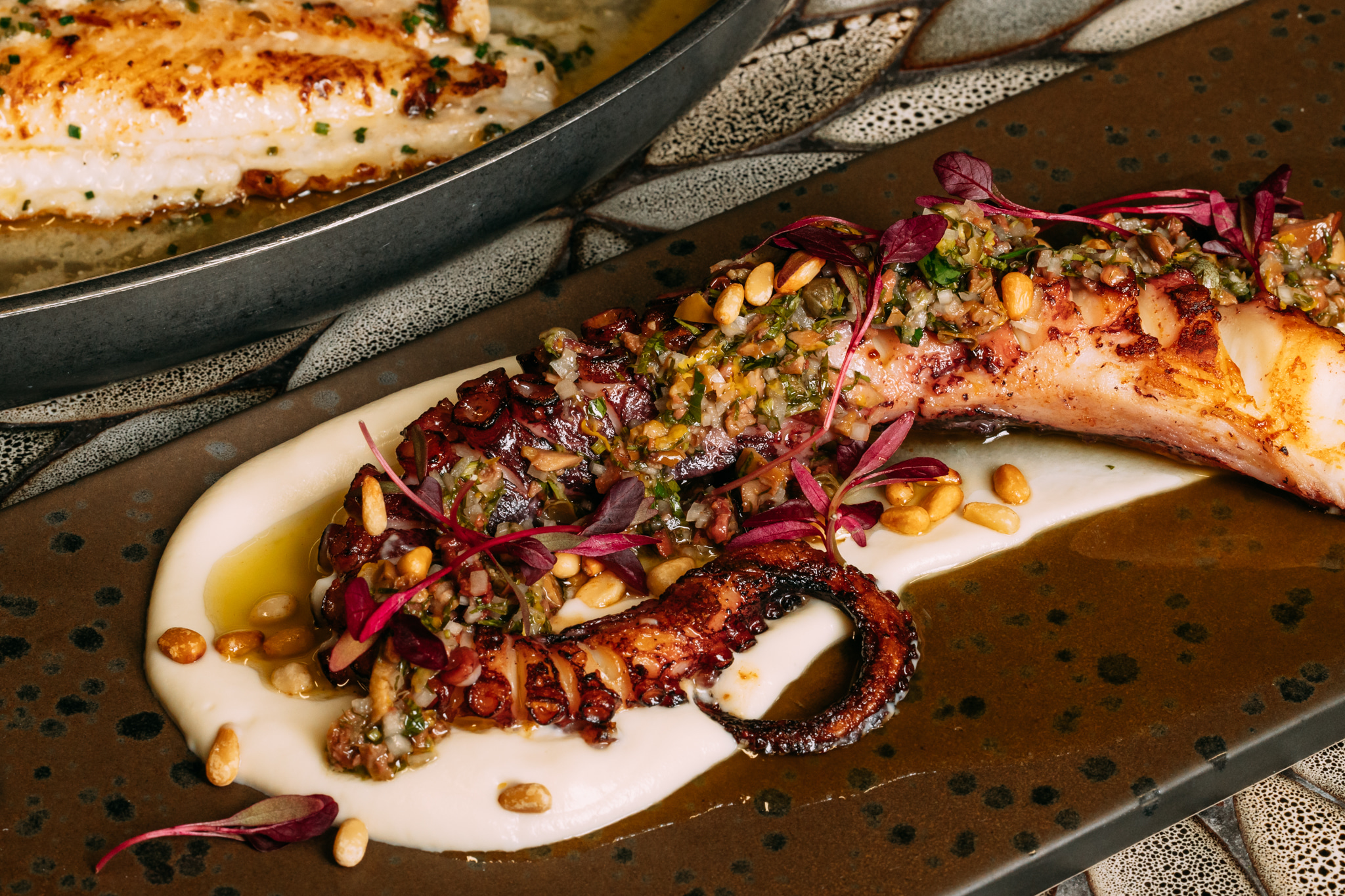 There is a dizzying array of sharing plates on offer at Riviera, meaning that picking starters can be mildly overwhelming. You will, however, be rewarded handsomely by whatever you decide. We opted for a gorgeous king crab salad and an indulgent tempura-battered courgette flower which was stuffed to the brim with truffle and cheese. Of course, we couldn't pass up on the opportunity to order snails, and these were exquisite, each one almost sinking in a sea of warm garlic butter. 
Sipping on a delightfully smooth Picpoul de Pinet – a gem plucked from the extensive wine menu – we embarked on our main courses. The astonishingly flavoursome lobster spaghetti was polished off in record time, while we did a (slightly) better job of savouring the black truffle slow-cooked baby chicken, which was topped with a generous helping of wild mushrooms. Other tempting dishes included the veal ragu rigatoni and the grilled octopus, which looked particularly impressive. Riviera's menu is a real treat for fish and meat lovers alike, but vegetarian guests can also enjoy plenty of the starters.
As dusk well and truly settled, we inevitably succumbed to dessert, side-stepping a traditional tarte tatin and seizing upon the prospect of lush chocolate cake. This was indulgent and yet brilliantly light thanks to the addition of a delicate coconut cream, and it was the perfect end to such a decadent meal. Venturing back out into the city streets, the air felt a little balmier, as if the evening breeze had rolled in all the way from the Cote D'Azur.
The Final Word
Delivering on its promise of coastal ambience in a prime London location – as well as some glorious food – Riviera is certainly a standout spot. It's like having the South of France on your doorstep.
BOOK IT
Featured photo credit: Jack Hardy