The renowned Japanese restaurant in Knightsbridge Zuma London, has transformed its bar into a floral haven to celebrate spring…
In collaboration with Ciroc, Zuma's bar has also launched a new and delicious Sakura Ciroc cocktail menu to enjoy alongside the Cherry Blossom installation.
Zuma London has Transformed into a Cherry Blossom Heaven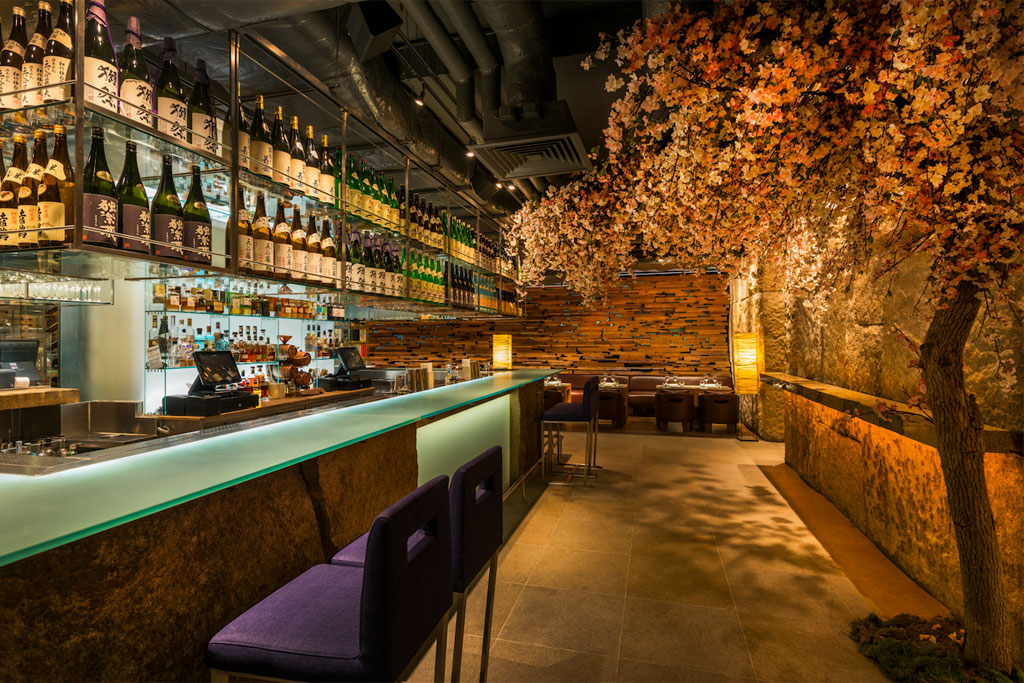 Sakura, one of the most beautiful trees in Japan, has officially bloomed inside Zuma Knightsbridge. The real-life cherry blossom tree sets the scene inside the contemporary Japanese restaurant and bar for guests to sit under and enjoy a beverage or two. Covered in pink pale flowers, the branches spread out across the ceiling and the main wall of the bar so guests sure won't miss it on arrival.
A collaboration with Ciroc Vodka has seen Zuma's Bar Manager, Pawel Rolka, create 6 exclusive floral cocktails for guests to taste whilst celebrating Sakura under the cherry blossom waterfall. Fitting with the theme, Yamazakura Martini has a mix of Ciroc, Poached Peach in Saffron and Sake with a Ginger and Yuzu Cordial – made even more delightful thanks to the sprig of gypsophila decoration.
Sexy Fish Launches the Sexiest Zero-Waste Cocktails Around
The very Instagrammable and plant-based Hanami Sour contains Ciroc, Aloe Vera, Jasmine, Rose Yoghurt, Almond syrup and is topped with Yuzu and Lemon Juice. Our favourite is the Okinawa Cooler, a watermelon-based drink which gets better with every sip you take. With Sakura-infused Vermouth, Ciroc, Grappa, Escubas, Grapefruit Juice, Rose Water, Watermelon and Yuzu Tonic Water, you'll find yourself craving plant-based cocktails all the time.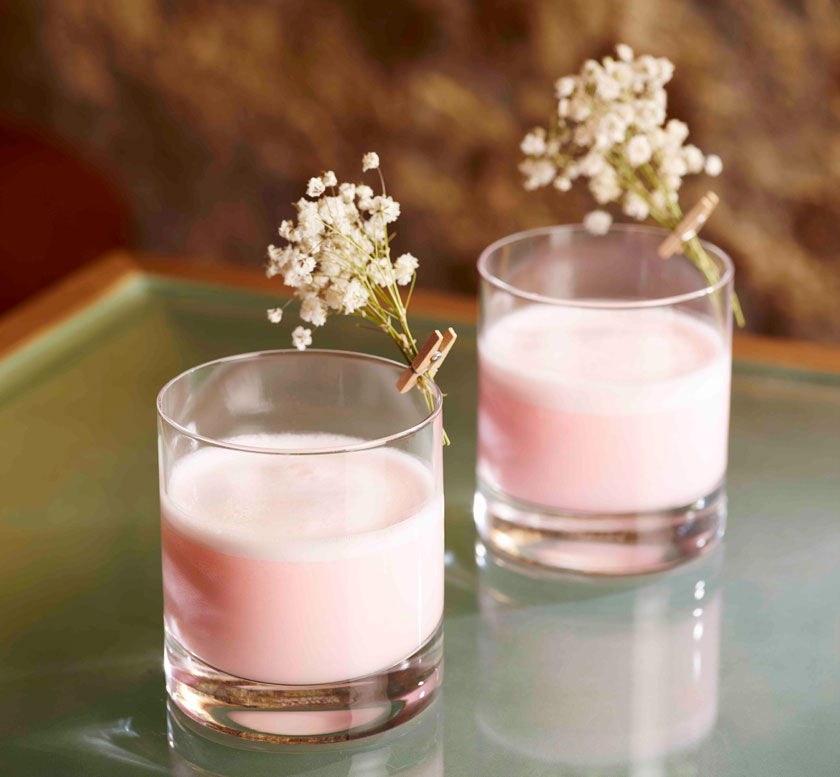 "Cherry Blossom is a very iconic season in Japan and we wanted to bring some of that celebration of spring to Zuma. We are delighted to partner with Ciroc to create both the unique installation and bespoke Cherry Blossom menu – and look forward to welcoming guests to sit beneath the branches and enjoy a cocktail." – Zuma Bar Manager, Pawel Rolka
Zuma London aims to bring a taste of Japan with a sophisticated twist to London. With 11 locations around the world, the restaurants aim to deliver an authentic flavour of the East, whilst still respecting past traditions.
The Cherry Blossom bar and The Sakura Ciroc Menu will run until 17 June. 5 Raphael Street, Knightsbridge, London, SW7 1DL
---