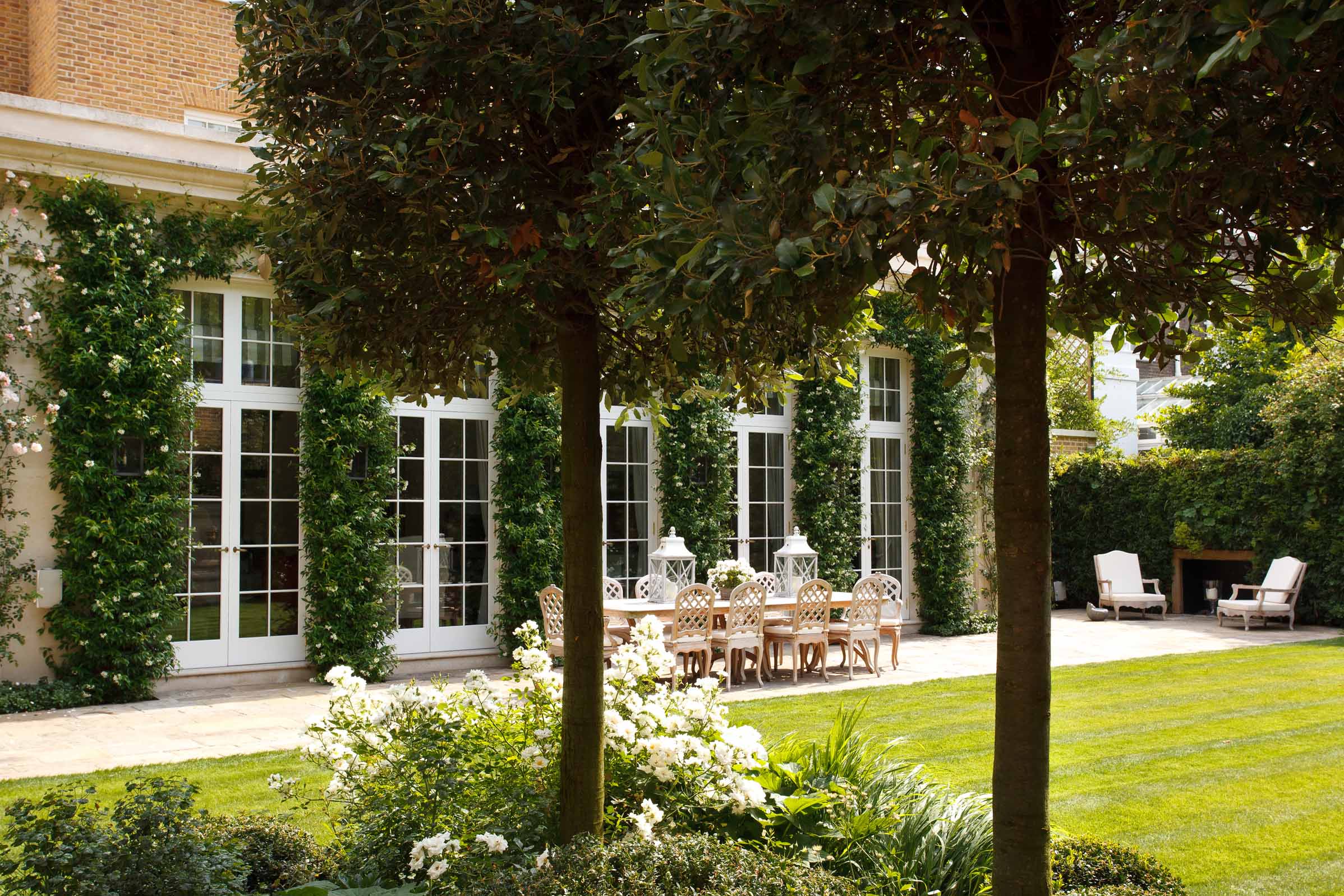 Gardening Guide: Spring Planting With Randle Siddeley
---
Green fingers at the ready
With spring fast approaching, it's time to show your garden some TLC. Whether you're a green-fingered expert or botanical beginner, we've gathered the expert know-how needed to beautify your outdoor spaces. This week, Randle Siddeley tells us how to tidy up flower borders and what to plant for summer colour….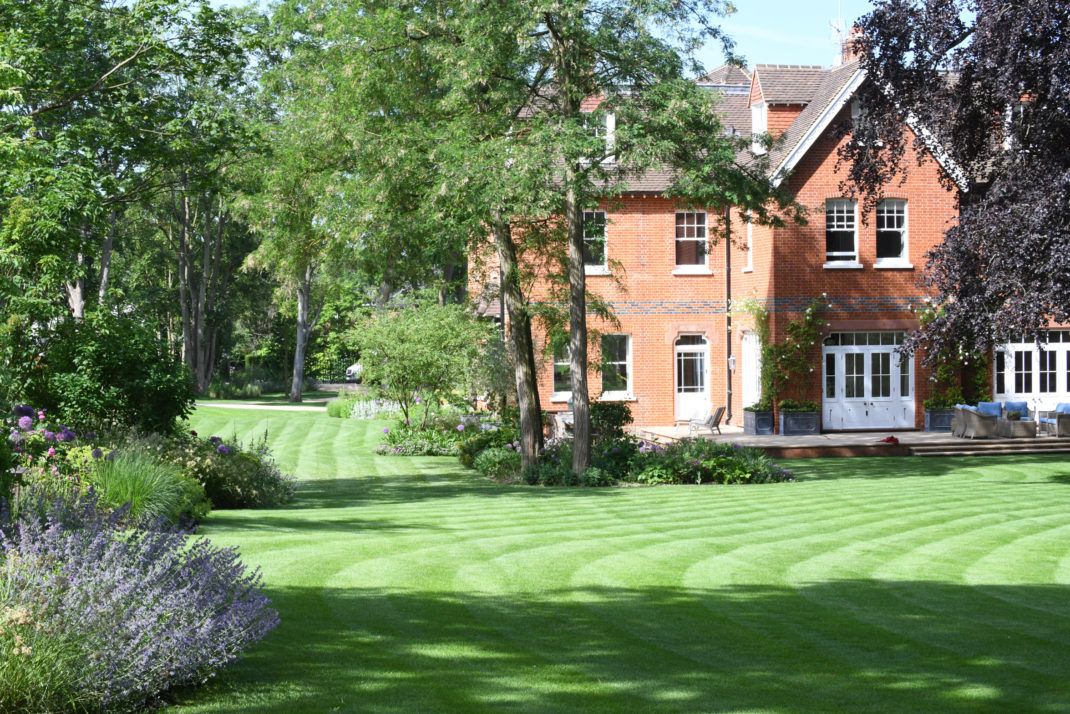 What will you be planting this month?
My roses from David Austin, which I've just received. I've also been planting out Winchester Cathedral, which is a beautiful, creamy white fragrant rose. Another of my favourites is Darcy Bussell – a deep rich crimson-pink, as elegant and delicate as the ballerina.
Favourite in-season blooms?
Spring is always my favourite time of the year, when the snowdrops have melted away and the beautiful array of daffodils enter with their very special but discreet smell, and 'musky' or 'vanilla' tonalities.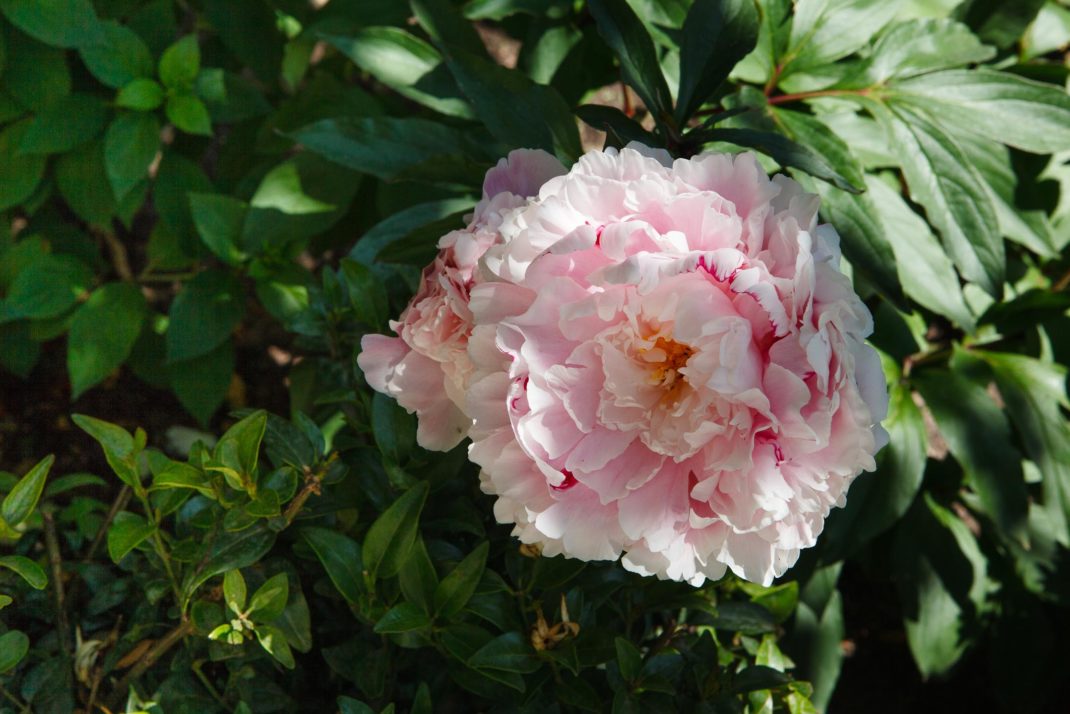 And what will you be cutting and bringing indoors?
The beautiful yellow mimosa branches, along with Pussy Willow with their amazing silk-like buds. I also long for my beautiful pink parrot tulips, which look amazing in a large vase and have character of their own especially with their stems and the amazing petals with their beautiful, serrated edges.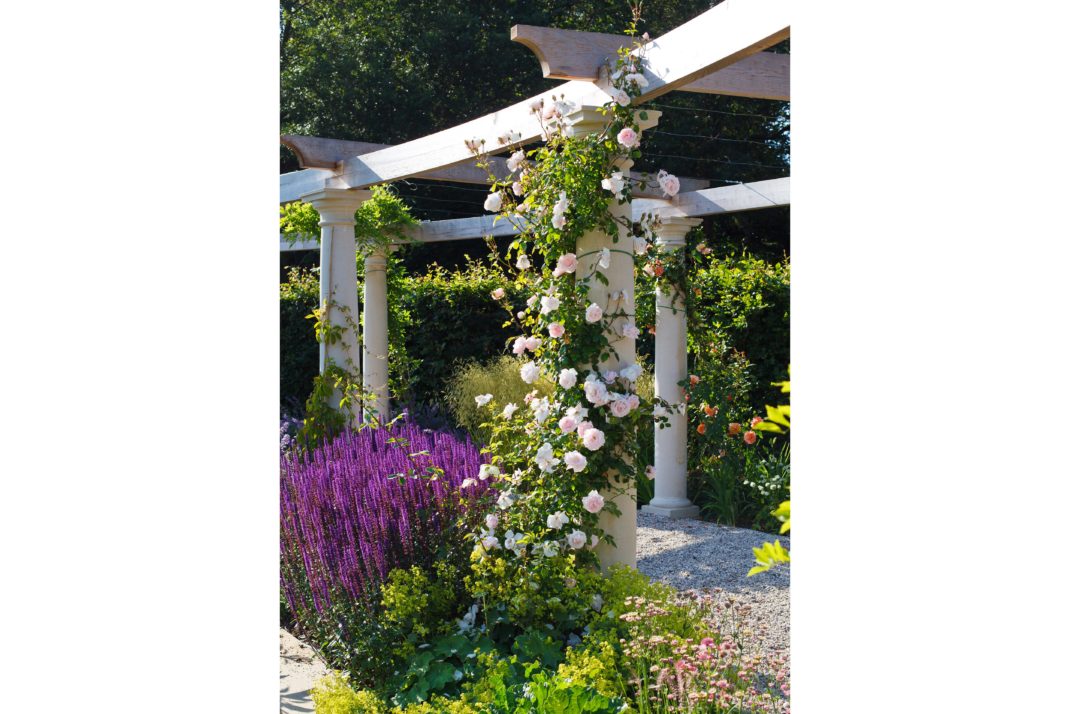 Top tips for giving our own gardens a spring refresh?
Early in the season, it's a good idea to give your flower borders a bit of a tidy up before they burst back into life. Remove the last of the fallen leaves and pull out early weeds before adding a layer of mulch to feed the soil and prevent more weeds. You can also cut back dried foliage and grasses, and add some well-rotted manure into the soil.
What are your current favourite gardening and outdoors brands?
For pruning it is a must to have your Felco Secateurs to hand. If you have a small lawn, consider investing in an electric lawnmower to give it some wonderful stripes, and high on my list of things that one must have (apart from a barbecue) is an Ooni pizza oven – do away with home delivery pizzas and have fun making your own with the kids.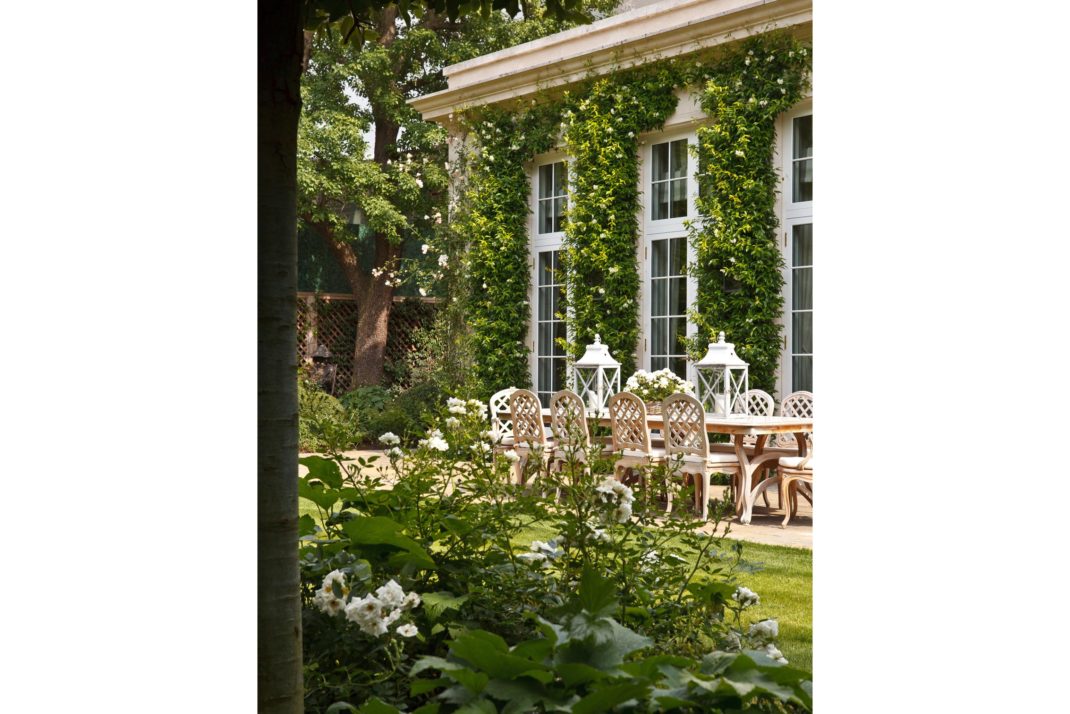 What updates will you be making to your own (and your client's) gardens for the warmer weather?
I will be busy preparing seed beds, sowing seeds, cutting back winter shrubs and generally tidying up around the garden. I will also be planting any summer-flowering bulbs, and lifting and dividing overgrown perennials. The most special flowers grown from seed are sweet peas, which need a frame to grow up and around – you can use some old tree branches or bamboo poles set in a pyramid shape to achieve this, and once in bloom (which will happen in June or July depending on when they were sown) they'll give you the most amazing display of colours. Outdoor rooms have become very popular, and can always be built at the end of the garden to create a feature and a spring or summer retreat from which to enjoy your surroundings. Just make sure that you don't overstep any planning regulations.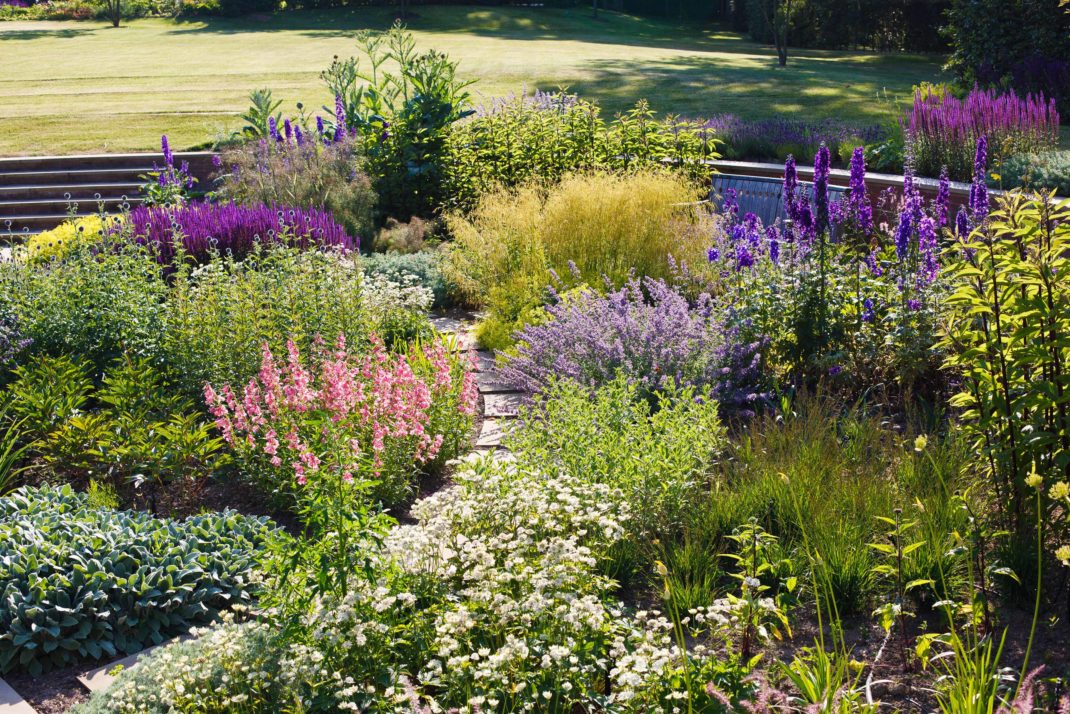 What has been your favourite thing about your garden during lockdown?
Sadly I don't have a garden – apart from some well nurtured window boxes, but that has allowed me to spend a lot of time tending to my client's gardens, and I've spent lockdown doing a lot of planting and pruning.
Now that the weather's getting warmer – any tips for outdoor entertaining?
With all the money that has been saved by not going out to restaurants, a brilliant investment is a top of the range outdoor barbecue and fridge unit. My favourite are by Gaze Burvill – which is truly the Rolls Royce of outdoor kitchen design. As lockdown lifts and we're allowed to socialise outdoors again, it's the ideal way to enjoy newfound freedoms.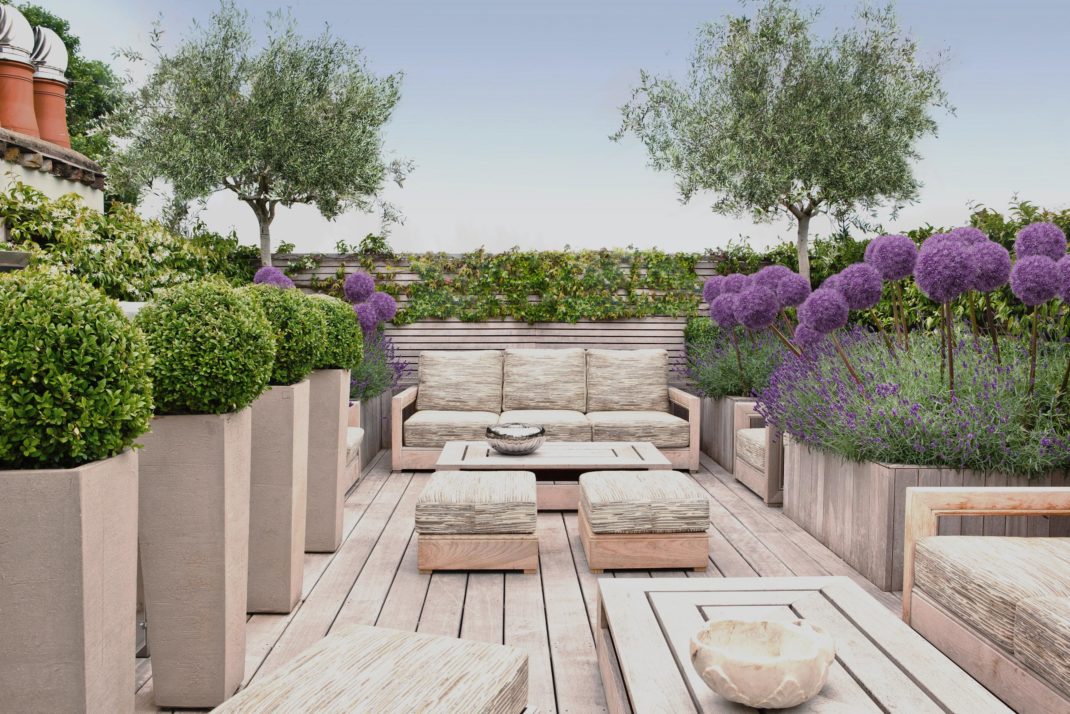 How can we go about updating a small or urban terrace for some seasonal colour?
To give more depth to urban gardens, add a splash of colour by painting some of the exposed walls with a dark green or rustic colour, and mirrors can always be used to reflect not only light but also to give the garden a greater sense of space. These outdoor mirrors can come on a plastic laminated finish, which look as good as the real thing and don't break as easily. In addition you can add some trellis to the front of it for a multi-dimensional, layered effect.
What's the first thing you'll be doing in the garden as lockdown lifts?
It's likely to be a long summer where we might have to be content with pretending we're in the Mediterranean! To make the most of alfresco dining, if you haven't already got a dining table, the first thing to do is to buy one along with some colourful folding chairs in metal or timber. Make sure you choose ones which don't end up looking as though they clutter the garden when not in use.
READ MORE
In The Garden With Clodagh McKenna / In The Garden With Alice Vincent / How To Grow Organic Veg At Home / More on Gardening
You might also like...
Oops, there are no posts.