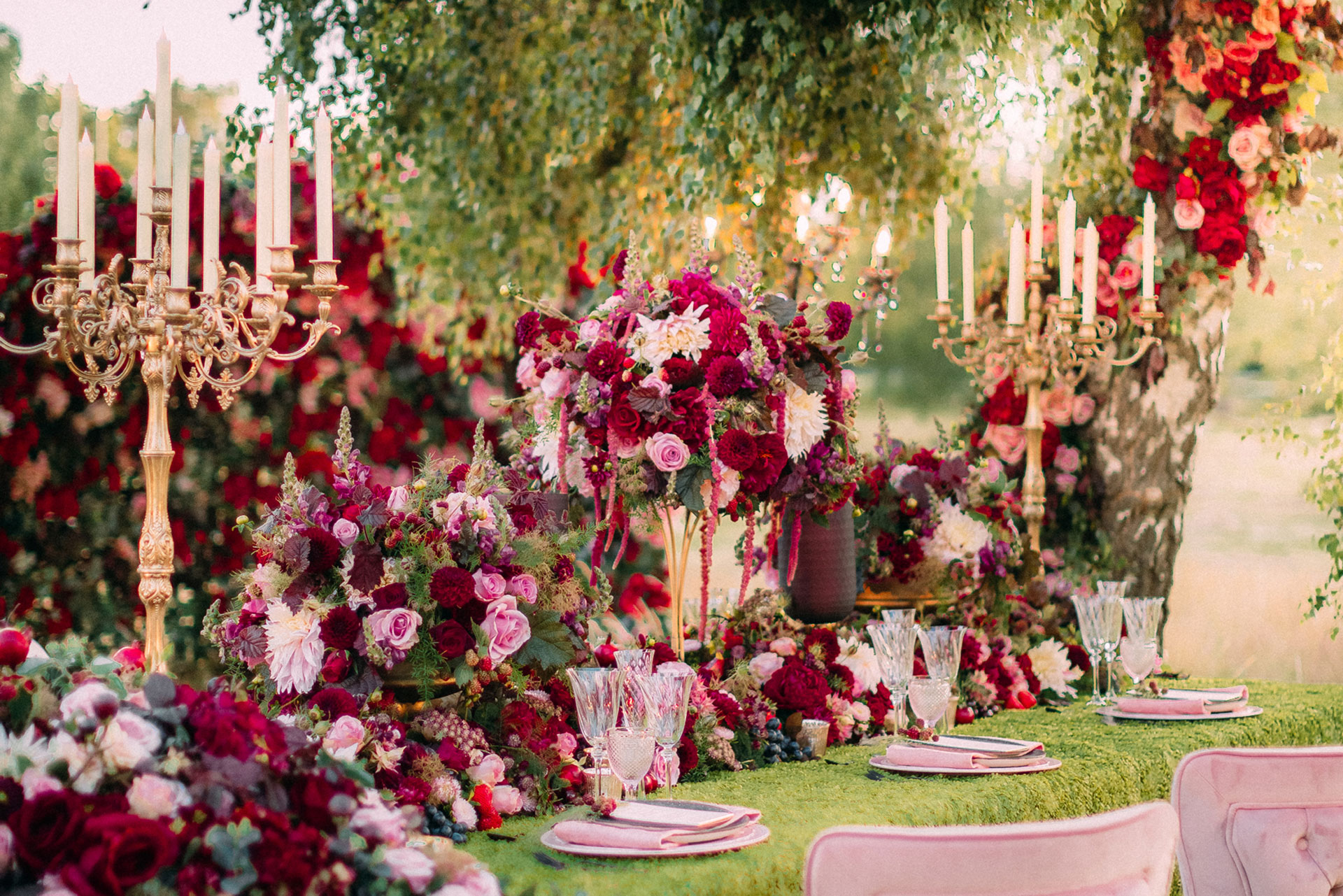 How to Host an Intimate Wedding Celebration At Home
A guide by wedding planner Bruce Russell
Wedding plans changed? Follow wedding planner extraordinaire Bruce Russell's top ten design ideas for a post-Covid celebration to remember.
The Best Wedding Planners, Florists, Photographers & More
A Guide to Hosting Intimate Celebrations At Home
You can still celebrate! With so many weddings, parties and gatherings put on hold due to the current climate, it's important to adapt your celebration and mark the occasion. Get creative, follow the rules and be safe – here are some tips to help you celebrate at home.
Long dinner tables
These are elegant, romantic and impressive, but they also adapt to social distancing perfectly.  Make them longer and wider, leaving enough space between guests. Focus on the tablescape design elements, whether it be designer florals, or décor with a mix and match of pieces you have at home. Let your imagination run wild – it's about the guests around the table.
I love a summer picnic…
Escape to the park, a nearby field, or your back garden. You can still design the setting and take it to the next level with soft blankets, comfy cushions, proper tableware, and catered food & drink. If the weather calls for rain, just swap the sandals for wellies and hire a few teepee tents.
Interior Trend: Garden Variety
Music is an integral part of any celebration
You don't have to limit yourself to a wireless speak and Spotify playlist – consider a live quartet for a classic and romantic occasion, or DJ for an upbeat vibe. Acoustic roaming bands work perfectly in an outdoor setting, but if you're worried about the neighbours, I can guarantee that a Silent Disco will be a huge hit!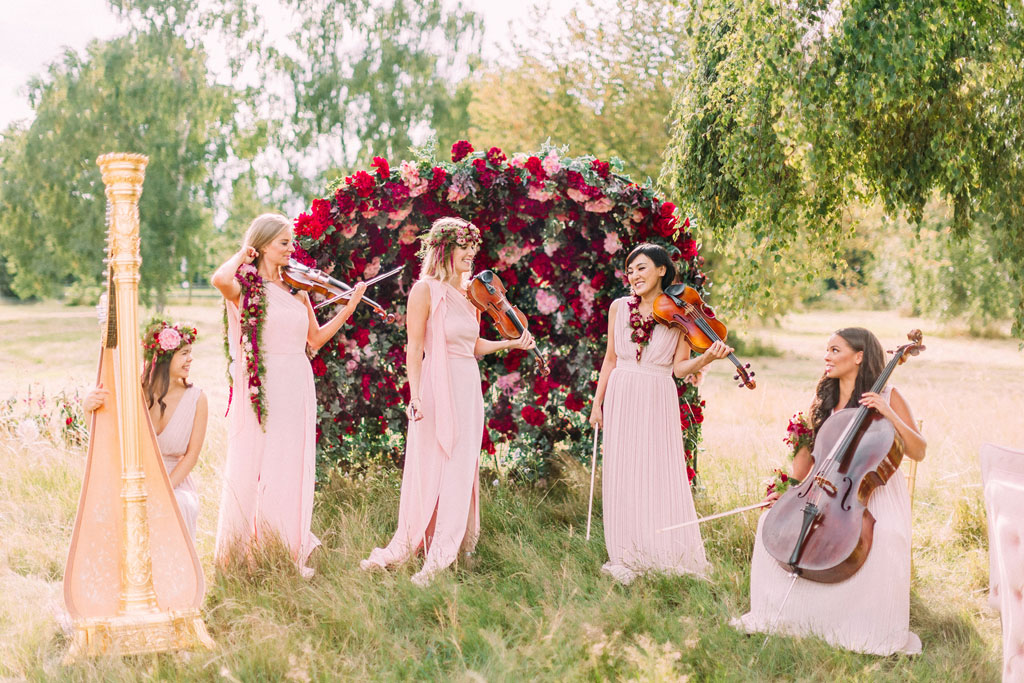 Go All Out
You don't need to scale back the design or details of your celebration. With less guests you can take your budget even further and make the experience for each of your guests a very special and memorable one.
Celebrate now and party later
This is the decision that most people have opted for this year, but I truly believe that you should still make the original date, whether it's just the two of you, your immediate family, or with your nearest and dearest friends. Now more than ever we have a need to gather and celebrate.
British alfresco
Britain is not renowned for outdoor dining, but why not bring the Mediterranean to your back garden and transform your outdoor space. We've been quarantined for months… it's time to venture outdoors, no matter the weather!
Pool Party, Slim Aarons Style
If your perfect setting is something more casual and leisurely, have a pool party! I am hugely inspired by the 1970s design style of Slim Aarons. Break out the blender, fire up the barbecue, and create a fashion mood board which you can send to your guests in advance.
Dining out? Go private
Most restaurants have a private space for smaller groups – avoid the awkward crowds and reserve your hidden table with a completely bespoke menu.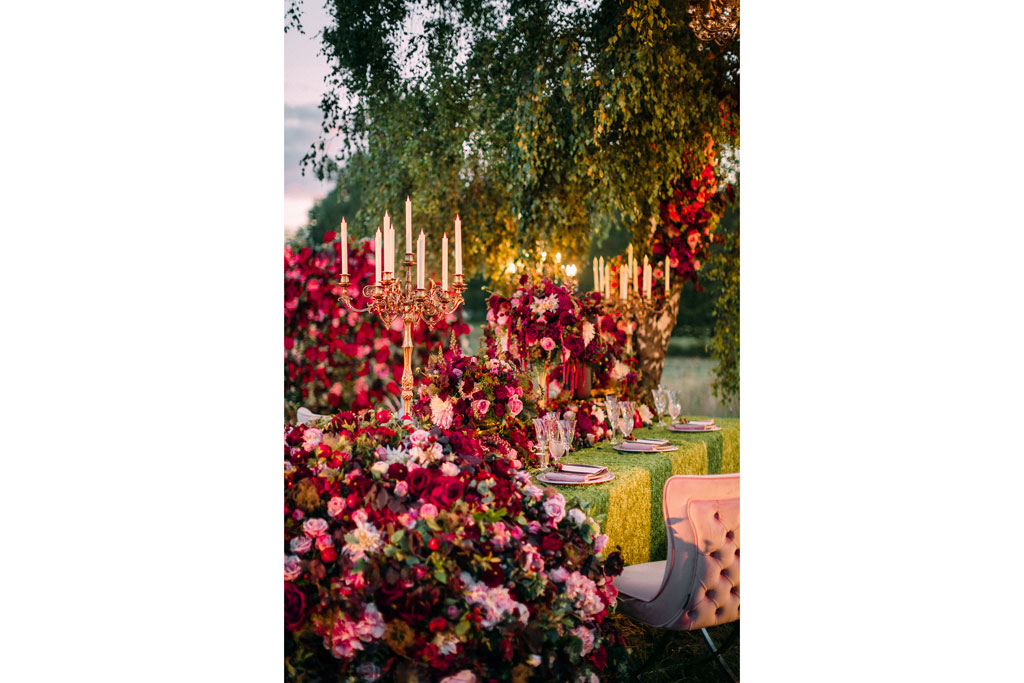 Let the restaurant come to you
Many of your favourite restaurants have adapted to the restrictions of the past few months and offer home delivery meals. The perfect option for your garden dinner party. Go one step further and hire the chef to cook at your home, and bring in service staff.
Villa abroad
Personally I can't wait to travel again! If your dream is a destination celebration, why not hire a private villa for an intimate gathering. Consider the travel restrictions and ensure that your guests are comfortable with the idea.
Photographer sanshinephotography.com
Videographer andymacphotography.com
Technical Production luminaireevents.com
Musical Entertainment elanartists.com
Tableware Hire eventcrockeryhire.co.uk
Linen Hire nuagedesigns.com
Outdoor Candles majocandles.com
Dresses rowleyhesselballe.com
Cake appletreecakedesign.co.uk
Stationery ruthkayedesign.com
READ MORE
Beautiful European Wedding Venues / 10 Ways to Freshen Up Your Garden