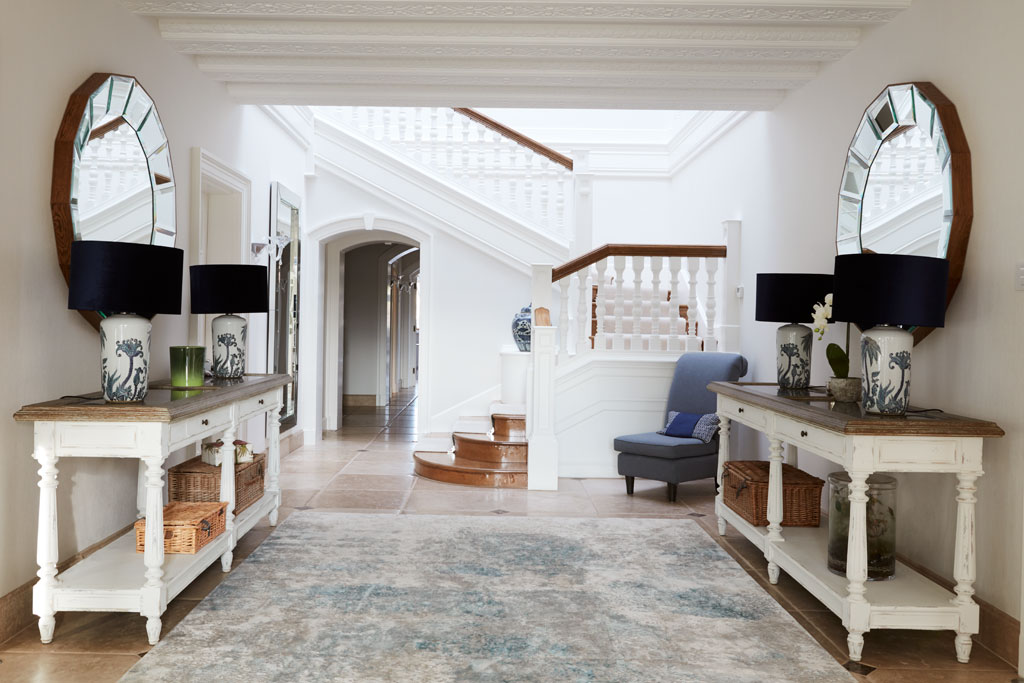 At Home With Tara Capp
---
Tara Capp, founder of lifestyle brand Truly, and the wife of Dragons' Den Peter Jones, shares her favourite midweek supper recipe and is excited about her drag-themed Zoom party
At Home With… Tara Capp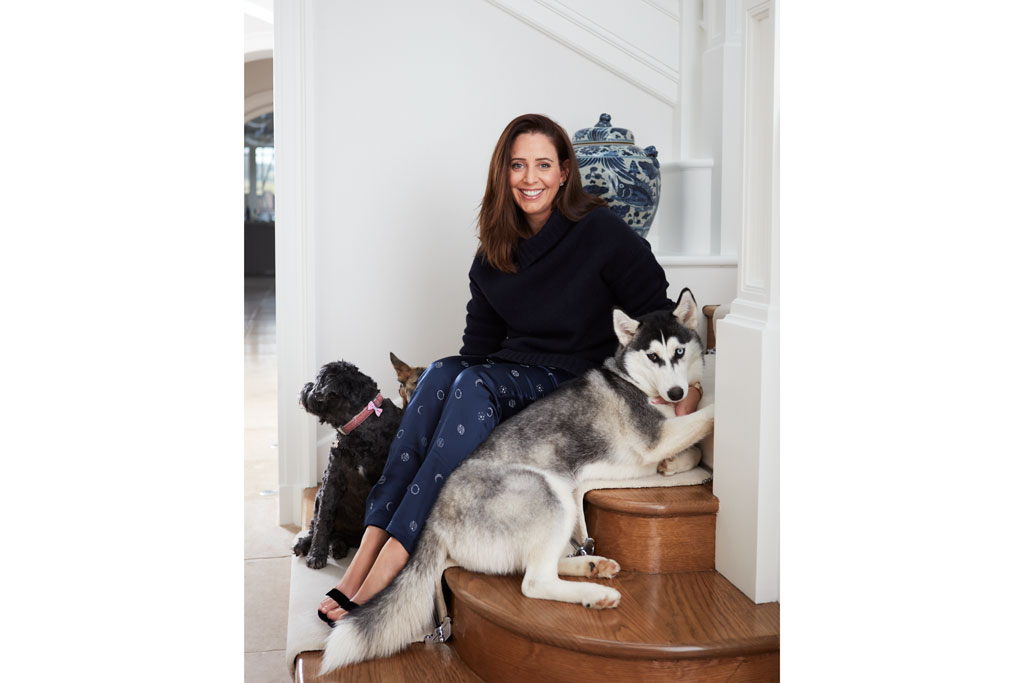 What's the story behind your home?
We moved into our house six years ago this Christmas. Never being one to make life easy, we decided to move in on the 22 December and host Christmas for 22 people! We lived in it for four years before we did any work on the house. I believe that it is good to live somewhere for a period of time before you do anything to it, so you can see where the light hits, which rooms work, which rooms don't work etc.
What was your inspiration when it came to designing it?
I designed the space myself. I love texture and so I keep everything quite neutral and add accents through colour and texture to bring the room to life. I think the longer you live there, the house kind of talks to you and so each house has its own identity and that of its owner. I gave my daughters free reign to choose their own colours etc, but tweaked them myself so that they were more functional for them.
Do you have any interior brands that you love and always go back to?
I think anything can work if you put your own spin on it; however, a great bed is always a must and so I buy Visprings – expensive but worth it. Of course, I have many everyday pieces scattered around the house from Truly, my lifestyle brand, as well as my tableware, glassware and bedding.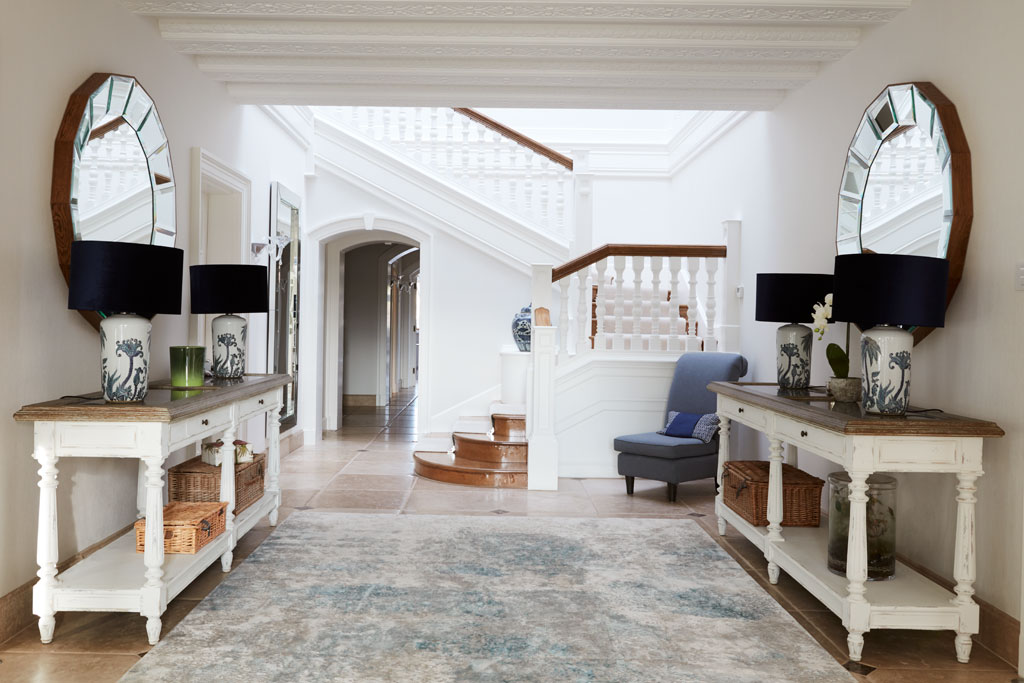 What's your favourite room in your house?
The kitchen. With our recent renovation, I moved the kitchen into the conservatory to utilise the light, and it's always the room we all congregate in. I love cooking and we can all be found either eating, drinking, or dancing in the kitchen with friends, family and everyone who comes together there as it's the heart of the home. Another bonus is that I have amazing views from my kitchen's French doors, which open up to the valley of our wild meadow and the lambs etc.
What's your signature dish – can you share the recipe with us?
That's a tough one. There are a few but an easy mid-week winner is a buddha bowl.
Buddha Bowl Recipe
Merchant Spanish rice or homemade Mexican rice (long grain rice, smoked paprika, black beans pre-soaked, tomato paste and enough vegetable stock to cover with 1.5cm to spare)
Red pepper, sliced
Red onion, sliced
Orange pepper, sliced
Courgette, sliced
Tenderstem broccoli
Halloumi or roasted chicken breast
Tomato and basil sauce (pasta sauce works really well or homemade)
Sour cream or Oatly crème fraiche
To make the rice, put all of the ingredients into a saucepan and cover with the stock, bring to the boil and give a good stir, then put the lid on the saucepan take off the heat and leave for 15 minutes.
Roast well-seasoned chicken breast while the rice is cooking
Slice up the vegetables and add oil to a griddle pan, season well and starting with the courgette then red onion, peppers and lastly the broccoli, griddle all the vegetables until cooked al denté.
Heat the tomato sauce through, if cooking from scratch, sauté onion and garlic and add a tin of chopped tomatoes, a tablespoon of tomato paste, season well and add a splash of milk. Simmer for 10 mins, during the last minute, tear up basil leaves and add to the sauce.
Remove vegetables and set aside, slice halloumi if using, add more oil to the griddle and cook the halloumi.
To assemble, take a large bowl and put a base layer of cooked rice, then add the vegetables, then chicken or halloumi, cover with tomato sauce, add sour cream and serve.

Share your top five books with us if you were to start a book club – and why?
I love reading and I never normally have enough time unless I am on holiday. All my friends know I devour books, so this is really hard for me to choose, however, the ones I recommend to other people are:
Shantaram by Gregory David Roberts. I like his factual account of his life warts and all.
The Woman Who Stole My Life by Marian Keyes. I love her style of writing, in fact anything by Marian Keyes is great.
Big Little Lies by Lianne Moriarty. I read this before they made it into a series and loved the twists and that nothing was quite as it seems.
The Tattooist of Aushwitz by Heather Morris. I love an autobiographical or biographical story where I can learn things about people and their lives and this was inspiring.
Anything by John Grisham. A go-to easy read that will be finished in a day or two.
Easy Ways to Brighten Up Your Home
Share your must-see TV and film list:
I am watching Save Me Too at the moment and I'm really enjoying it. I loved Fleabag like everyone else. I watched Scandal with a friend of mine and loved that, in fact I should probably watch it again. Film wise, it has to be the classics: Shawshank Redemption and Godfather part one. Mamma Mia reminds me of dancing and singing with my girls when they were little. I have recently been watching old feelgood movies with Bob Hope and Bing Crosbie.
If you're working from home at the moment, how have you designed your space and any tips for other home workers?
My space is actually quite clean as I hate clutter and apart from my computer and what I am working on there's not a lot. I share an office with Peter at the moment and so I keep annoying him with music and candles.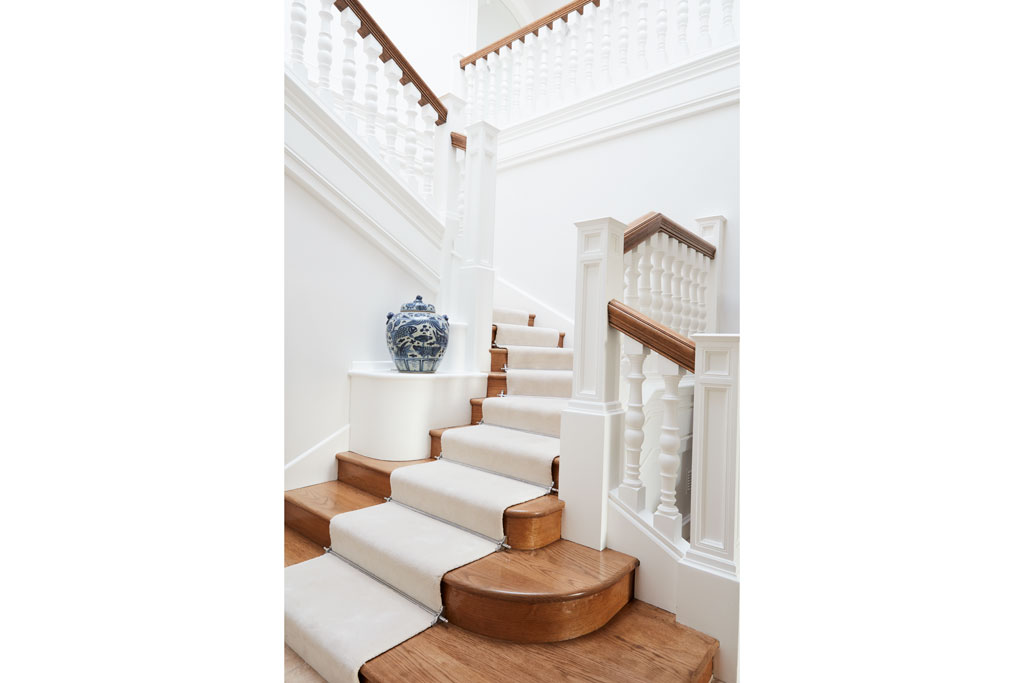 What's the first thing you do when you get up in the morning?
At the moment it's quite simple. I use the bathroom, wash my face, get dressed and then sit down to apply Vitamin C, facial oil and do five minutes of facial massage and lymphatic drainage to help with skin tone, after which I apply sunscreen. I then go downstairs to let the dogs out and feed them, make Peter and me a cup of tea and get to work.
And how do you love to spend your evenings at home?
I exercise most evenings, then shower or bath, make dinner and then chill out in front of the TV or video chat with friends. Once a week we have a themed video chat, this week it's drag so should be interesting!
If you were to throw a party at home, what are the key ingredients to make it go with a swing?
Friends, music and alcohol and normally something to eat thrown in there too.
What gadget could you not live without in your home?
My laptop.
How do you keep fit at home?
We have an Echelon bike, so I spin three times a week and then do HIIT or weight training the other days. After every session I try to do two minutes of yoga. I used to do Iyengar yoga which I loved, however I found it hard to fit in with work and teaching netball.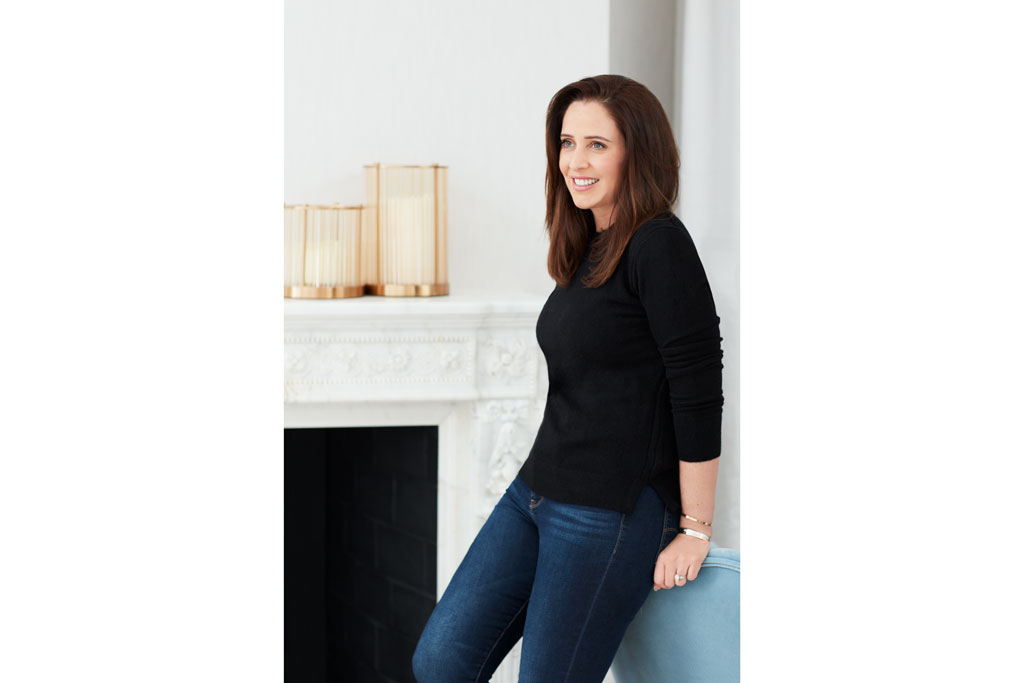 If you have a garden, what are you doing in it at the moment?
Planting lots of vegetables and herbs and generally just pottering.
Whose home would you like to be a fly on the wall in?
Anyone's really, mainly just to see if their life is as hectic as mine is and to put things into perspective. I think that we assume everyone has their lives together and it's just us that don't have a clue. I would love to know whether the Natalie Massenet and Michelle Obamas of this world have moments of self-doubt and insecurity like the rest of us.
What could you really do with now you're spending more time at home? What's missing?
Seeing my friends, as we are a really sociable bunch. Peter has been friends with a group of guys since he was 13 and we are all like one big extended family; not being able to hug them and laugh with them is sad.
What makes a house a home?
The people in it.
MORE AT HOME WITH: