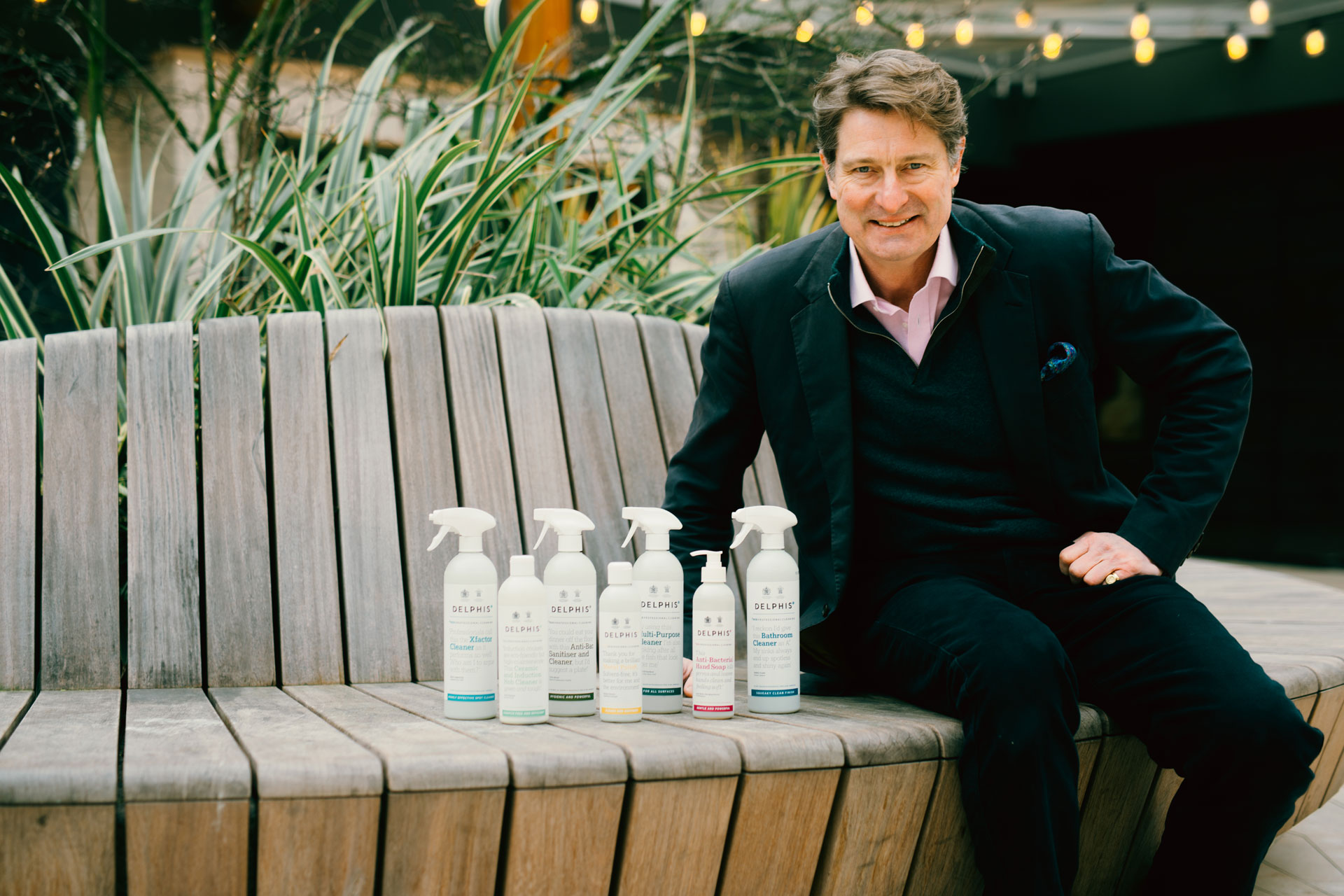 B Corp Series: Mark Jankovich, Founder of Delphis Eco
'If you have one penny, spend it on something that's positive.'
The conversation around sustainability is getting confusing as of late. From vague buzzwords, flimsy pledges to rampant greenwashing, it's difficult not to feel sceptical. Cutting through the fluff is the B Corp Certification. It's the most rigorous certification to prove a brand's sustainable status. After answering 300 questions about their social and ethical practices, only 3,500 brands have made the cut out of 100,000 brands applying for the coveted stamp of approval. 
C&TH speaks to Delphis Eco's founder, Mark Jankovich. With the Royal Household as just one of Delphis Eco's clients for the past decade, its B Corp accreditation sits amongst one of many sustainable badges of honour. For Mark, any brand that isn't going in the sustainable direction is hiding from the inevitable. What we need to think about, Mark says, is that if big corporations don't have an independent certification, one needs to ask: why?
B Corp Series: Mark Jankovich, Founder of Delphis Eco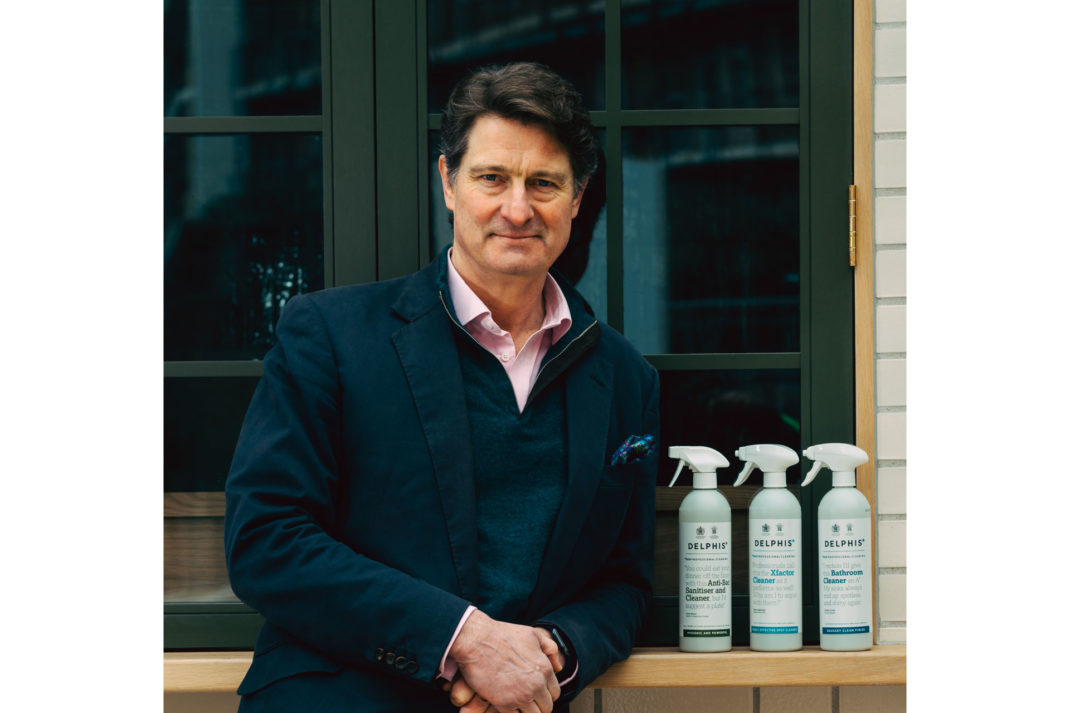 Image courtesy of Delphis Eco
What was your initial score and what is your accreditation score? How long did it take to achieve it?
Our initial score was above 80, and our accreditation score is 96.5. It was a long hard slog to get there, but I actually quite enjoyed it in the end.
What made you want your business to become a B Corp?
We were the first people to sign up for the Eco-Label Standard, which is effectively the European government analysing all of our formulations to confirm that they are eco-friendly. On the chemistry side, I knew that we were as good as we possibly could be. Because we also do lots around social value, I thought the two accreditations came together in a nice symbiotic way. Independent certification is absolutely vital, especially during an age of greenwashing. If big corporations don't have an independent certification, one needs to ask: why?
What were the main obstacles to overcome on your journey?
I never felt like it was impossible. For us, it helped us articulate and structure our sustainability practices. I've written a supply chain structure, which is now an open-source on the website.
How has it impacted your business financially?
Nobody leaving university thinks to work in a cleaning manufacturing business, they want to work for a business that has a purpose. Our motto is that we don't sell cleaning products, we sell the ability to become more sustainable. So have we been able to hire better staff? Yes.
How would you persuade other companies to think about starting their own journey?
First and foremost, this isn't obvious to most businesses, but we are legally obligated to get to zero by 2050. We have no choice of this happening, whether we like it or not. This is the direction of travel, and you can hide as long as you want, but it's happening and if you don't get on the bus, you're not going to be on the bus. The next thing is that every piece of research coming out is saying that consumers are looking for brands with purpose. If you don't have something they can tangibly relate to, you are going to be left behind.
What social impact initiatives have you started?
First, with the office, we made a community vegetable garden, and people can come and get strawberries. We've done clean-ups, and I've sponsored many rugby clubs – 25 now – to get their gear. We also have The Eco Turtle Project, which is a scheme that combines environmental education and entrepreneurial skills for school children.
Is carbon reduction part of your journey? If so, how are you tackling reducing your emissions?
We've been six years fighting the industry to create 100% recycled plastic bottles. With that, there's a 70% reduction in carbon and a huge environmental benefit. Our labels are printed with vegetable ink, which means there's no water in the printing process and means a reduction in VOC fumes and chemicals in the water system. You can't get to zero by offsetting, you have to reduce, then reduce, then reduce first.
What part of the business are you proudest of?
One I'm quite chuffed with is while we were preparing to go to COP26, I suggested we create an app to compile all the events that were happening during that time. People went 'oh that's too hard'. So I went out, and I commissioned an app that we called COP26fringe.com, and we got everybody to put their events on the app. The Telegraph, The New York Times and others used it, so that was cool.
How can we better inform the consumer when greenwashing is prolific?
It's vital that the media, as storytellers and as a trusted source, help consumers buy brands that are independently certified and verified. Everybody says 'what can I do?' Well, if you have one penny, spend it on something that's positive. And if all the pennies in the world gets spent in the same direction, it fundamentally changes the direction of travel.
What's next for you and your brand?
We've been a B2B supplier to Her Majesty the Queen and various other Royal households for the last decade. And in March we launched in Waitrose, so it's now making the consumer aware that they have a choice.
Find out more about Delphis Eco's sustainability mission at delphiseco.com
MORE B CORP SERIES
William Pearson & Nick Doman, Founders of Ocean Bottle / Jack Scott & Alex Wright Founders of Dash Water