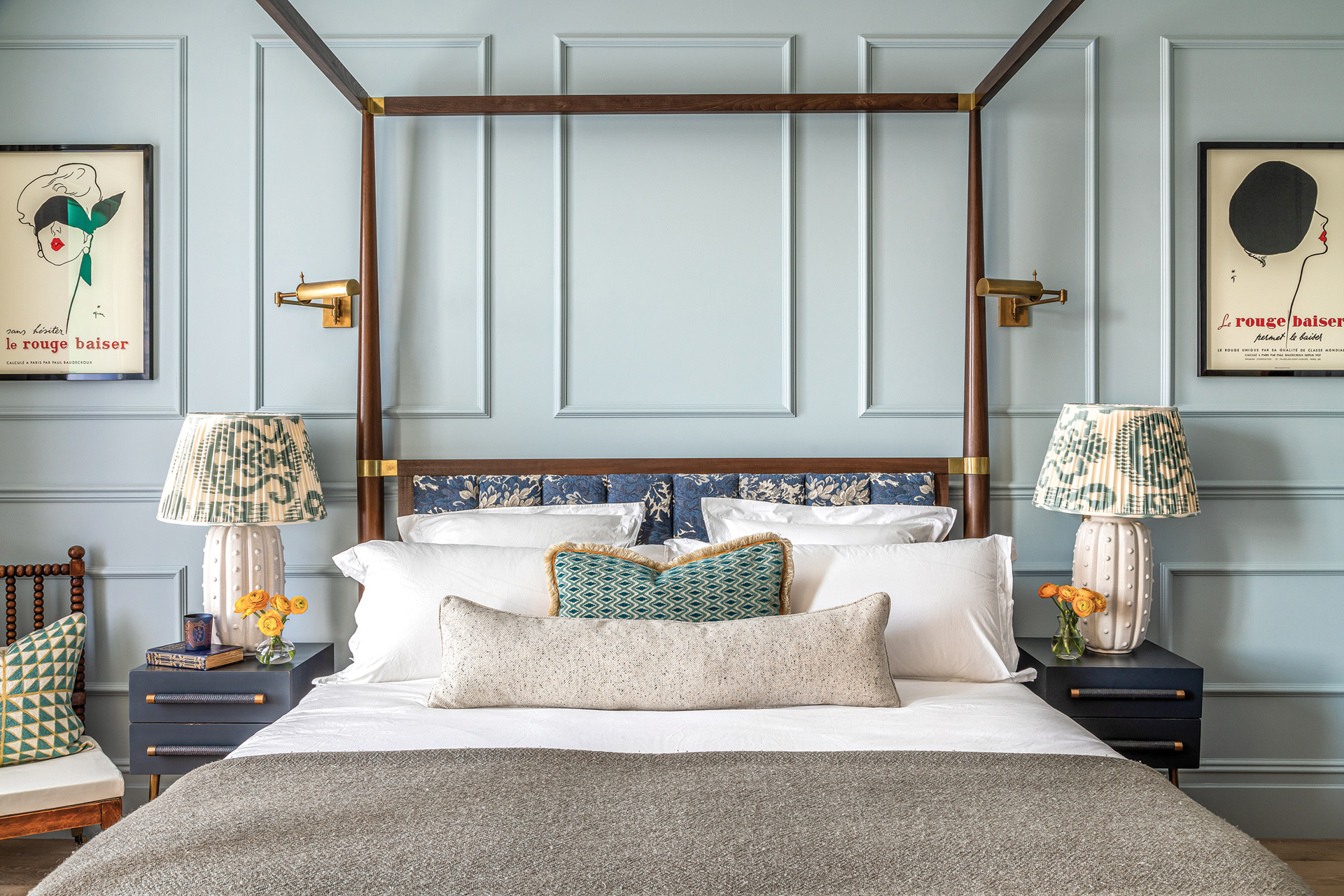 Inside A Notting Hill Maisonette by Barlow & Barlow
---
This Notting Hill maisonette blends the best of LA and London, finds Sofia Tindall
Sign Up to The C&TH Interiors Newsletter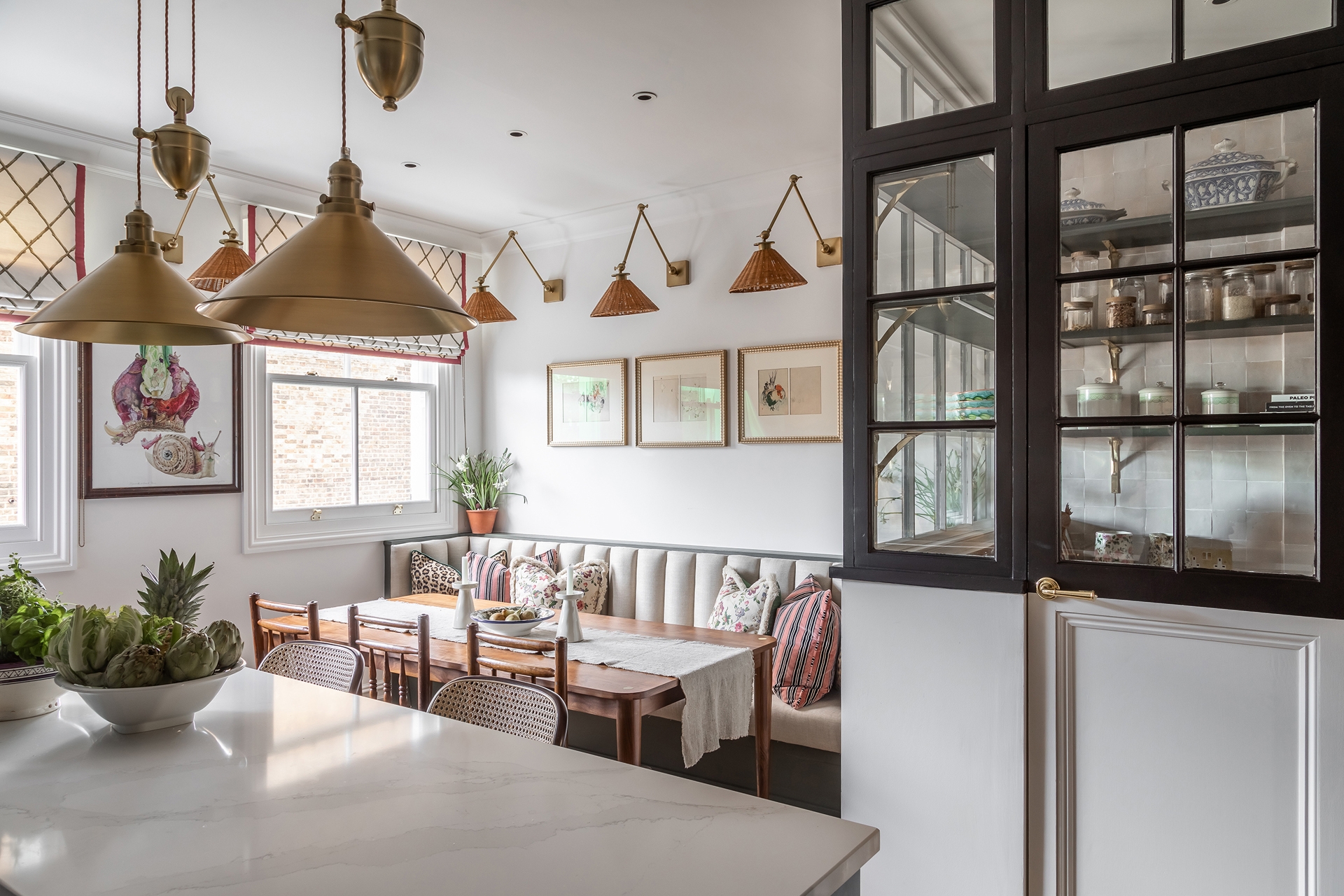 As I'm talking to Lucy Barlow I'm madly taking mental notes. Statement shell sinks in the cloakroom? Nice touch. Chintzy reading lights above the bed by Besselink & Jones? Got it. Commissioning a bespoke bar to add some je ne sais quoi to my postage stamp-sized London sitting room? It's next on my list.
Founded in 2013 by brother and sister team, Lucy and Max (joined later by Lucy's husband, Joshua Sear, an interior and landscape architect), Barlow & Barlow creates spaces that are impossible not to fall in love with.
The 50 Best Interior Designers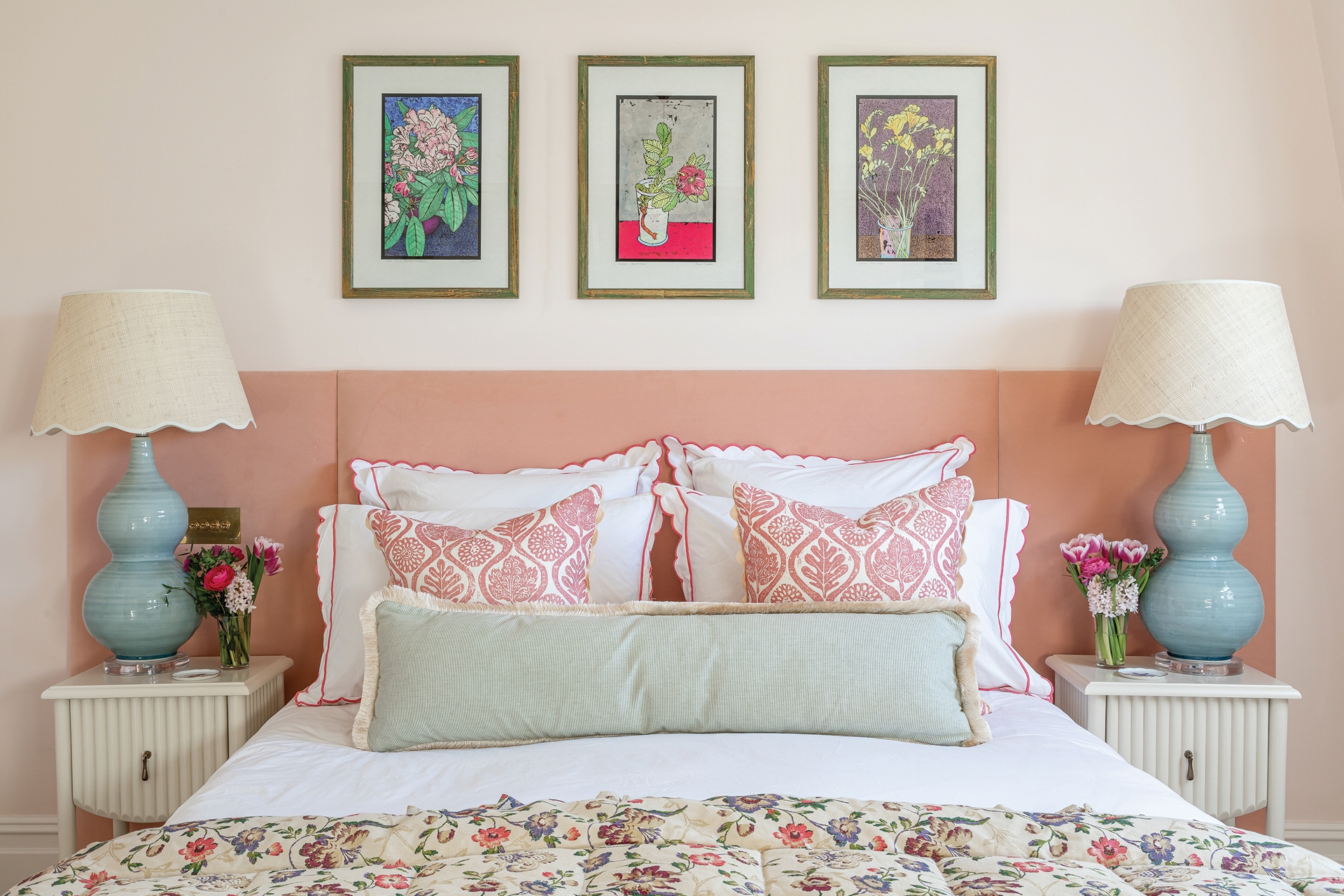 For this Notting Hill maisonette owned by a couple recently relocated from LA, they knew it was important to strike the right balance. 'The client wanted to translate their Californian heritage to a more traditional London setting,' Lucy explains. 'It's a transatlantic experiment, with a touch of LA and a touch of British character that's quite playful in some places.' This is realised through contrasting moments of restraint and quirkiness, all carried off with Barlow & Barlow's inimitable joie de vivre. A palette of chalky blues and plaster blushes forms the base, layered up with a blend of subtle chevrons and stripes against the occasional flourish of chintz or a scalloped edge.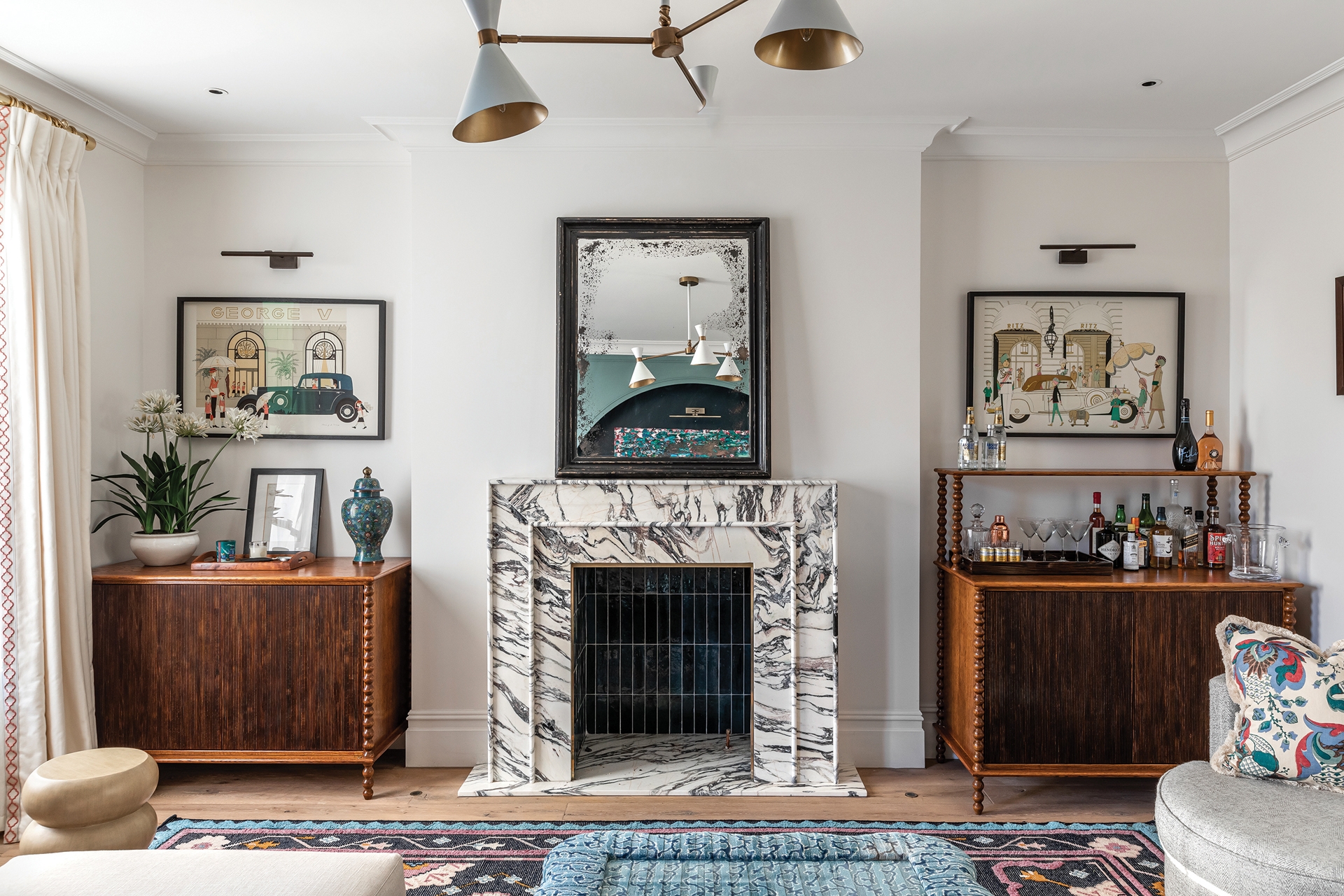 Lighting is a standout feature thanks to Max, who heads up the studio's lighting design. The house is a masterclass in how to elevate a space from merely pretty to memorable: there are futuristic globular sconces above his-and-hers bathroom sinks, a triptych of brass wall lights with rattan shades from Arteriors framing the dining area, and reading lights above the bijou guest bed that are redolent of a ritzy boutique hotel.
Playing with small moments such as these is a lesson we can all take into the second half of 2021, whether it's by paying more attention to a lampshade or the trimming on a pillowcase; the devil truly is in the detail. 'You can't waste an inch of space in London,' laughs Lucy, 'so we put some extra love into maximising small spaces, and often they become the most-loved areas.'
The Best British Textile Designers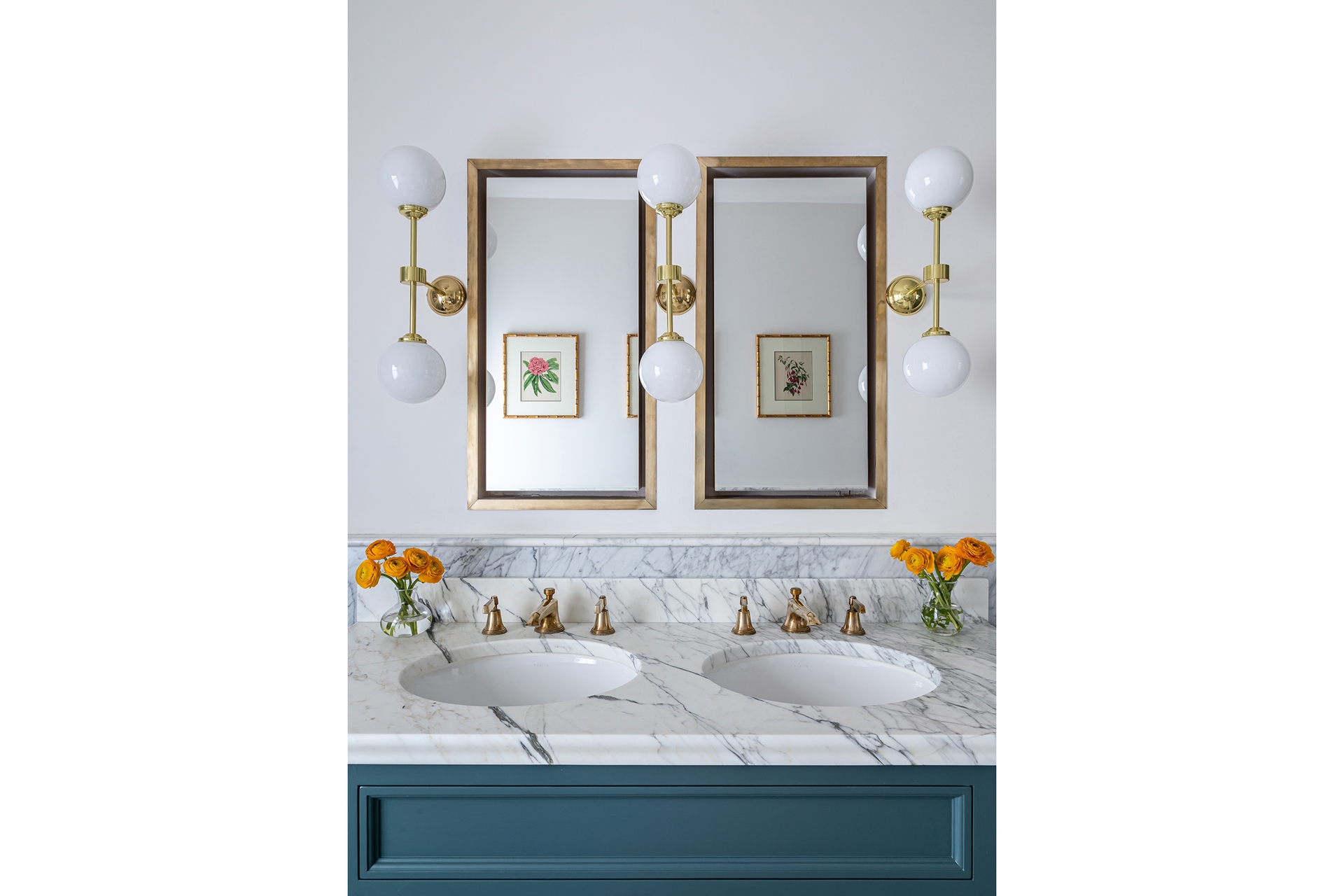 Certainly, the elements the eye alights on in a Barlow & Barlow project are often the extraordinary things they squeeze into corners: gin cabinets, mirrored alcoves emblazoned with neon signs, or, in this case, a pint-sized pantry, configured as if by magic into the kitchen.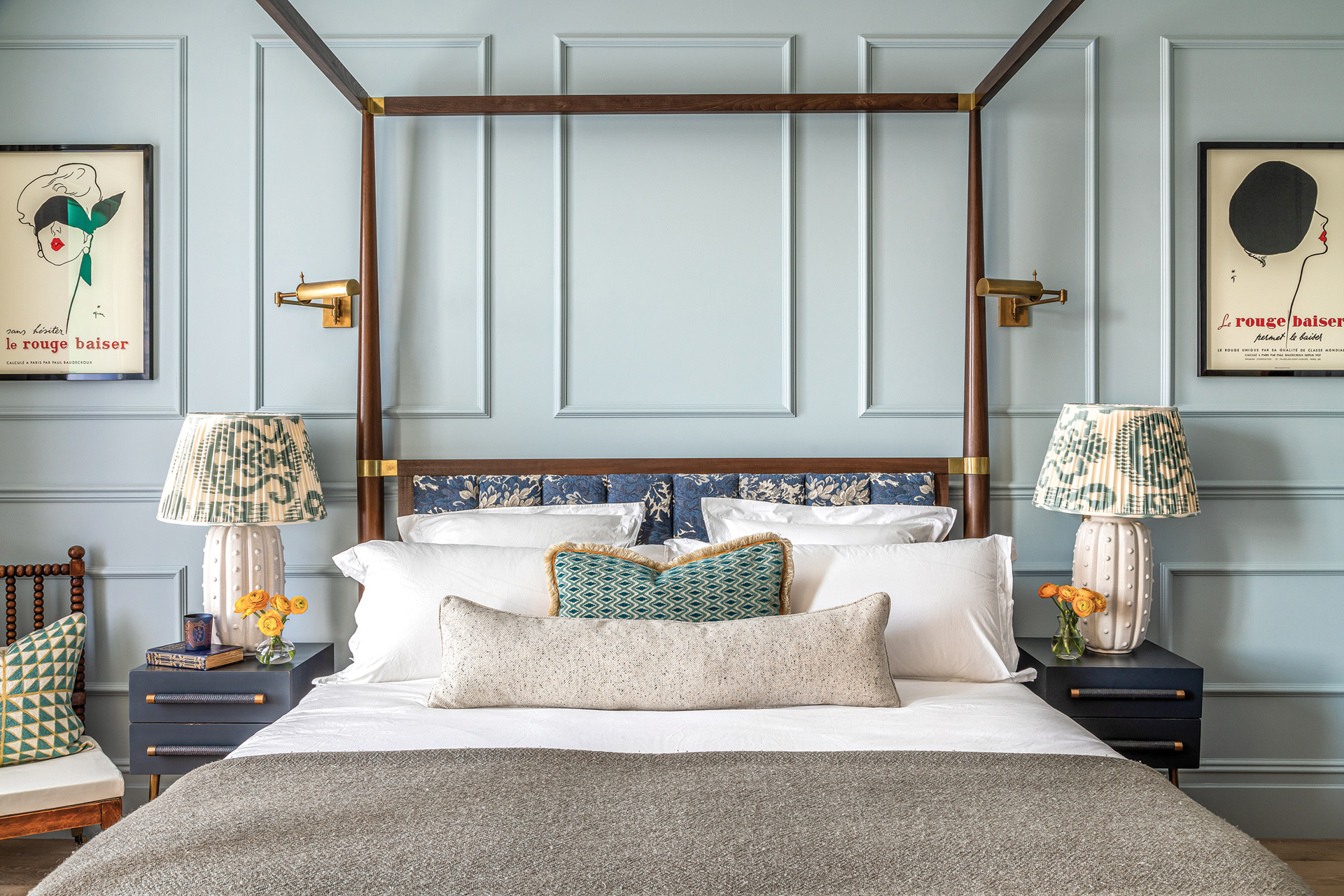 Another of Lucy's favourites is the statement sitting room fireplace. 'My husband Josh designed it, and it's a very cool area with the marbling contrasting against the green geometric tiles,' she explains. Her final tip? 'As many good designers say, good taste is important. But a tiny bit of bad taste is important, too.'
Follow Barlow & Barlow on Instagram @barlowandbarlow. Find out more at barlowandbarlow.com
READ MORE
Case Study: Willow Crossley's Oxfordshire Farmhouse / The 50 Best Interior Designers / Case Study: Tara Craig's Floral Chelsea Home