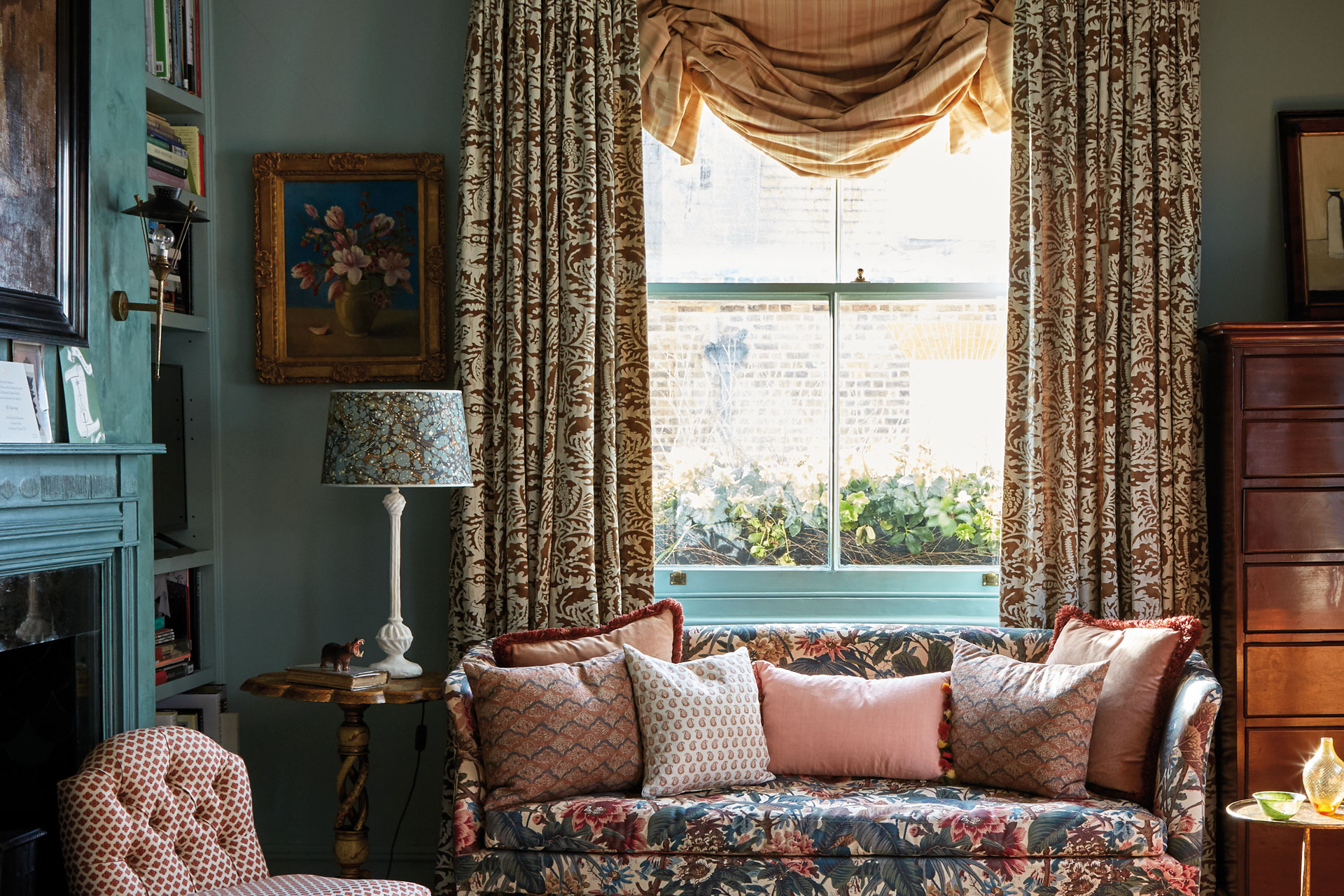 Case Study: Tara Craig's Floral Chelsea Home
---
At home with Ensemblier's Tara Craig
Tara Craig's Chelsea home is in full bloom
Darling Buds of May: At Home with Tara Craig
Tara Craig had the score on sustainability long before it became an interiors buzzword. Founding furniture design company Ensemblier in 2014, her vision was to champion home-grown design and craftsmanship, with sustainable principles at the heart of everything it did. The brand's beds, sofas and headboards are all made from materials sourced in the UK. 'We work with artisans to make furniture by hand, using natural and sustainable materials,' explains Craig.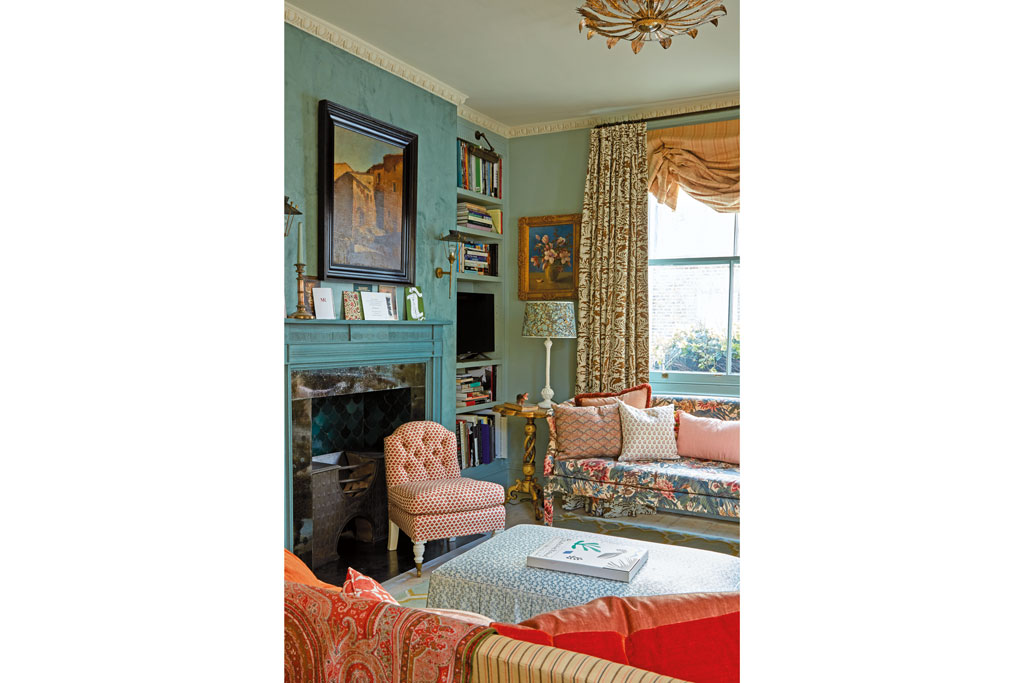 Her beautiful Chelsea home is as good an advertisement as any. Resplendent florals (echoing the cascading spring blooms outside her flat) perfectly capture the Ensemblier spirit. In the bedroom, where patterns layer on patterns like a haphazard cupboard of chintz crockery, she's 'lined the walls with Marialida's Urbino cotton, which I love for its vintage faded quality.' Textiles and art have always been a big inspiration for Craig. 'They tend to determine the colour palette of the rooms.'
One of the most magical touches here are the gilded shell Collier Webb lamps arching over the bed. In the bathroom, the light-hearted design shorthand gives way to a more weathered feeling of grandeur. 'I chose Sarah Watson's Balineum tiles as they are so authentic,' Craig says. 'They've been made on Stoke-on-Trent for the last 200 years.' In retro plaster-pink, they're offset against velvety maroons, and dulled brass fittings. It's a timeless vintage hybrid, sitting somewhere between a 1930s starlet's boudoir, and a clanking Victorian washroom.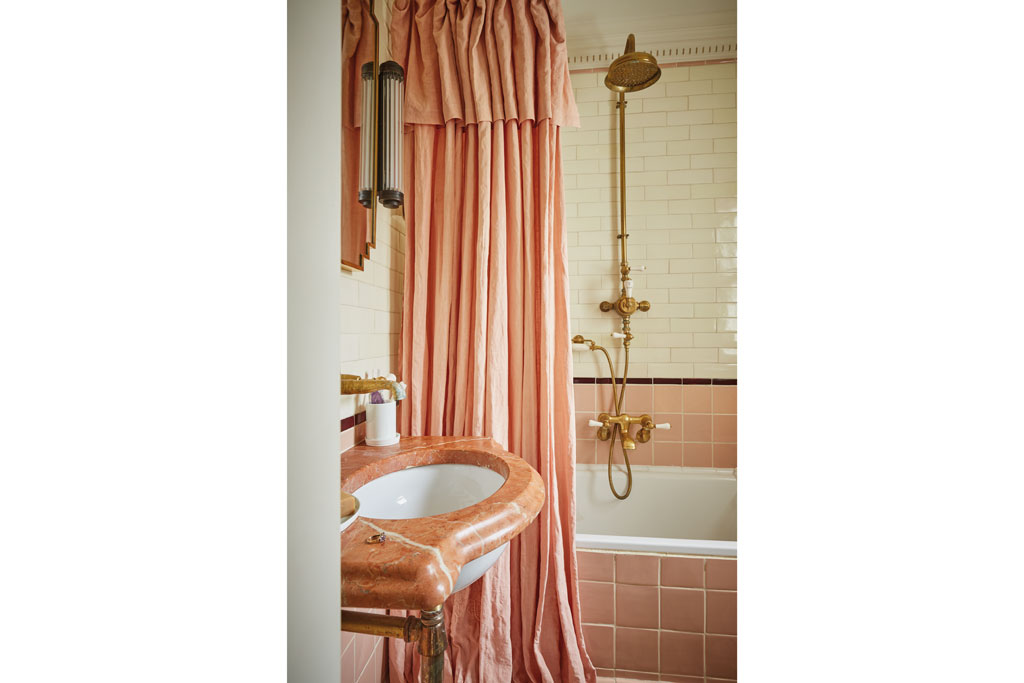 The Ensemblier calling card – an idiosyncratic flourish of pattern – finds its way back into the design language of the sitting room. Climactic lashings of tropical fronds caress smatterings of floral fabrics, with even a little marbled paper on a Rosi De Ruig lamp. More restraint is exercised in the kitchen, which echoes the bathroom with its aged-pink painted cupboard doors.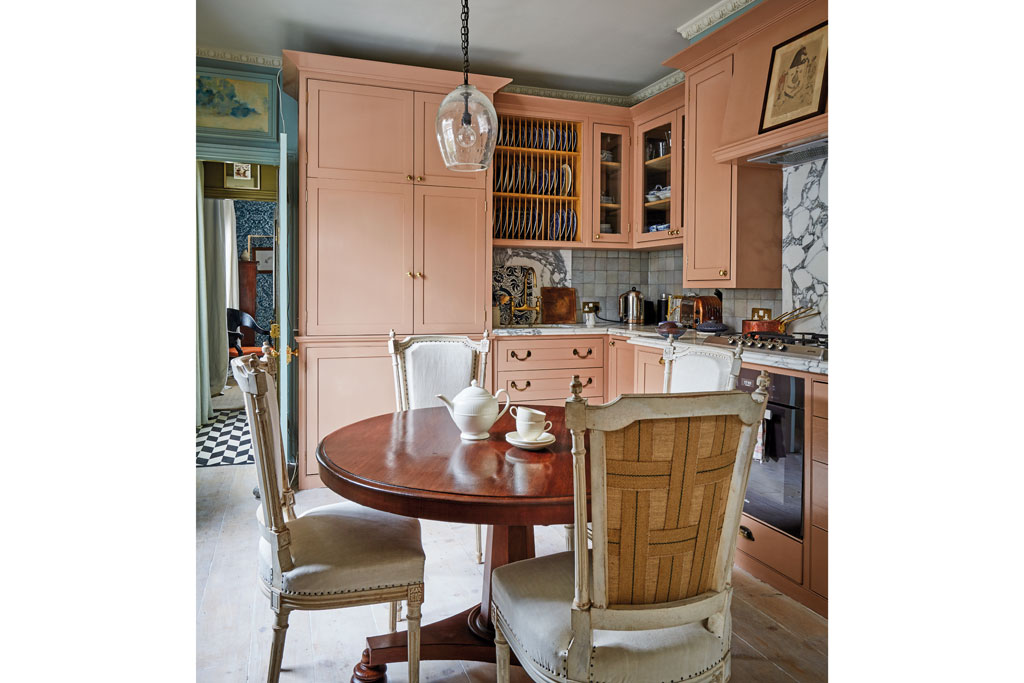 'It had a few teething problems, like when they fitted the drawer divides the wrong way, so only miniature knives and forks would have fitted in!' Yet it's this higgledy-piggledyness, the slight sense of things jumbling together, that the charm of this home, and Ensemblier itself are rooted. Her hero item is her Ensemblier Erskine headboard inspired by the outer frame of an 18th century settee back, and upholstered in Claremont Warner textiles with bronze nailing. 'It's a small space, however I wanted it to have character,' summarises Craig. And just like everything else she touches, her vision here has rung true.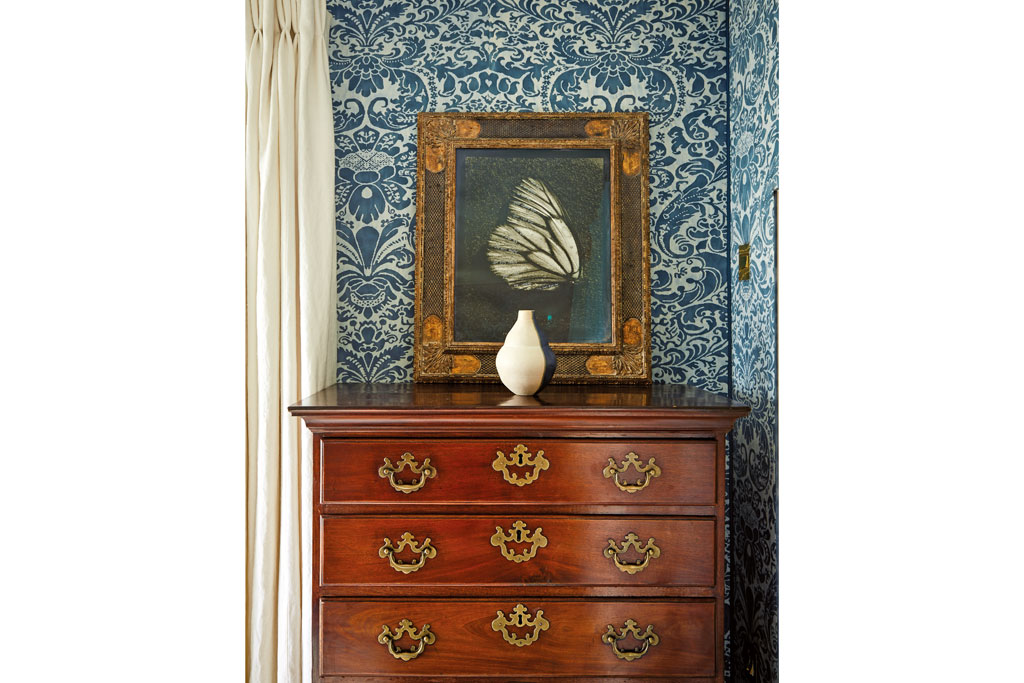 READ MORE:
Francis Sultana's Georgian Home / Sacha Walckhoff's Parisian Apartment / At Home With Sophie Conran