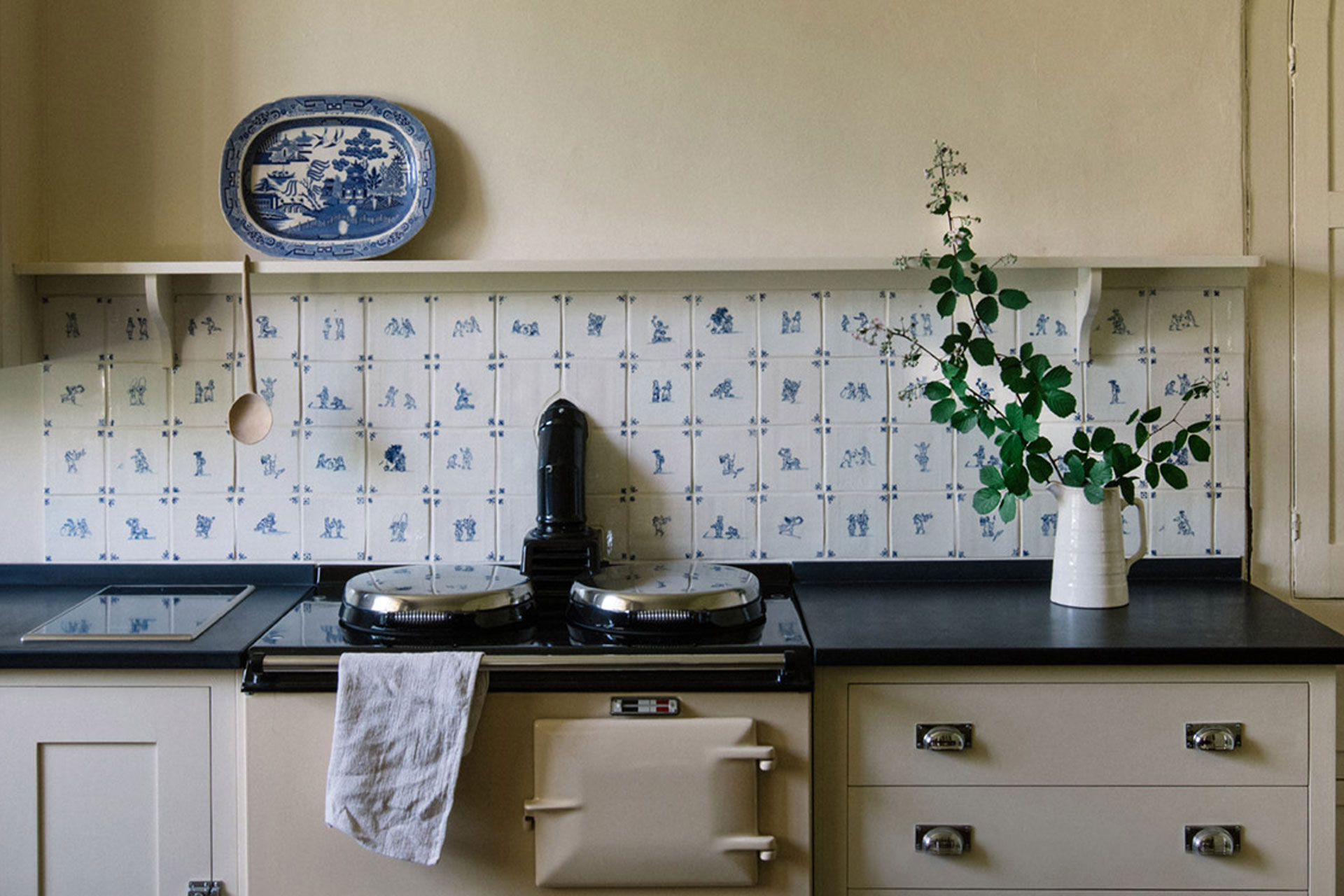 Blue Delftware Tiles are Trending
---
Is a Delftware revival on the cards?
Delftware, once the preserve of 16th Century Antwerp, is capturing our imagination again in 2022, but why?
Illustrative Blue Delftware Tiles are Trending
What is Delftware?
First off: what precisely is 'delftware'? You'll immediately recognise the style of it's painterly illustrative blue painted design on a white background. It originates way back when in 17th Century, in the city of Delft.
The design was an imitation of Chinese porcelain at the time, and this quintessential 'delftware blue' would be flexed in elite Dutch homes as a status symbol. Over the years, the design fell out of fashion, where only remains in operation today (since 1653), is de Koninklijike Porceleyne Fles.
But it seems that the blue delftware is back for this season. Petra Palumbo has recently dropped a delftware collection, which stretches beyond just the typical bathroom statement, or kitchen splashback, where her designs merge with tongue n cheek contemporary symbols (you'll spot a zodiac, or a disco ball) that can be used as a small piece of art.
There's a flurry of other designers twisting delftware to meet 2022. Plain English, Decorum Tiles, Ca' Pietra, as well as artist Maude Smith are amongst those taking to the trend. We're also seeing the love of delftware span beyond tiles, and into tulipieres this year too. So keep your eyes peeled out for more.
Main Image: Courtesy of Plain English