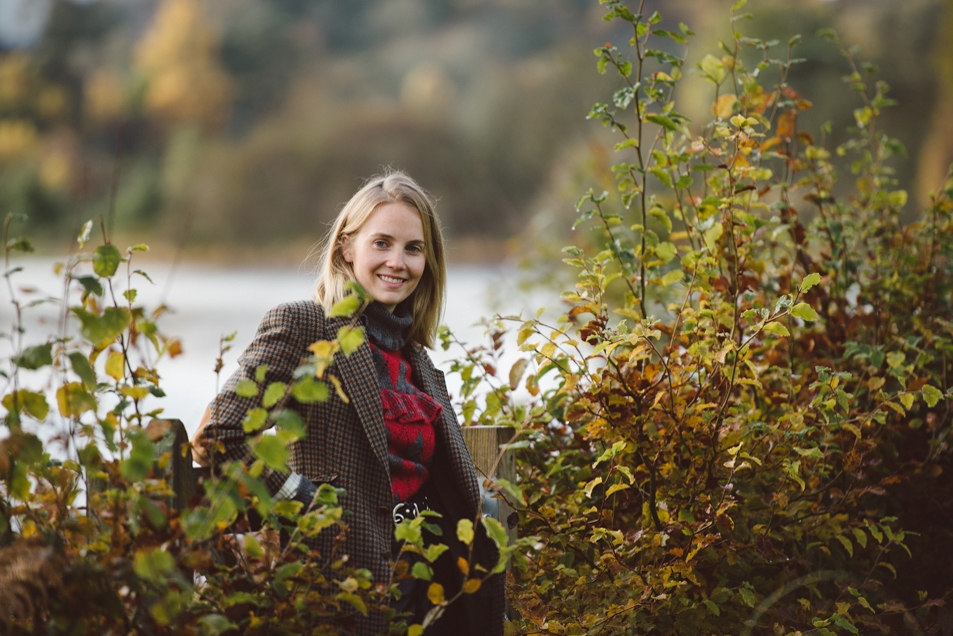 At Home With… Petra Palumbo
Step inside the Highlands lodge of sustainable homewares designer Petra Palumbo
Petra Palumbo is a rising sustainable star thanks to her eponymous homewares brand and artisan glassware. C&TH takes a peek inside her former fishing lodge in the Highlands – and finds out how she'll be decorating it for Christmas.  
At Home With Petra Palumbo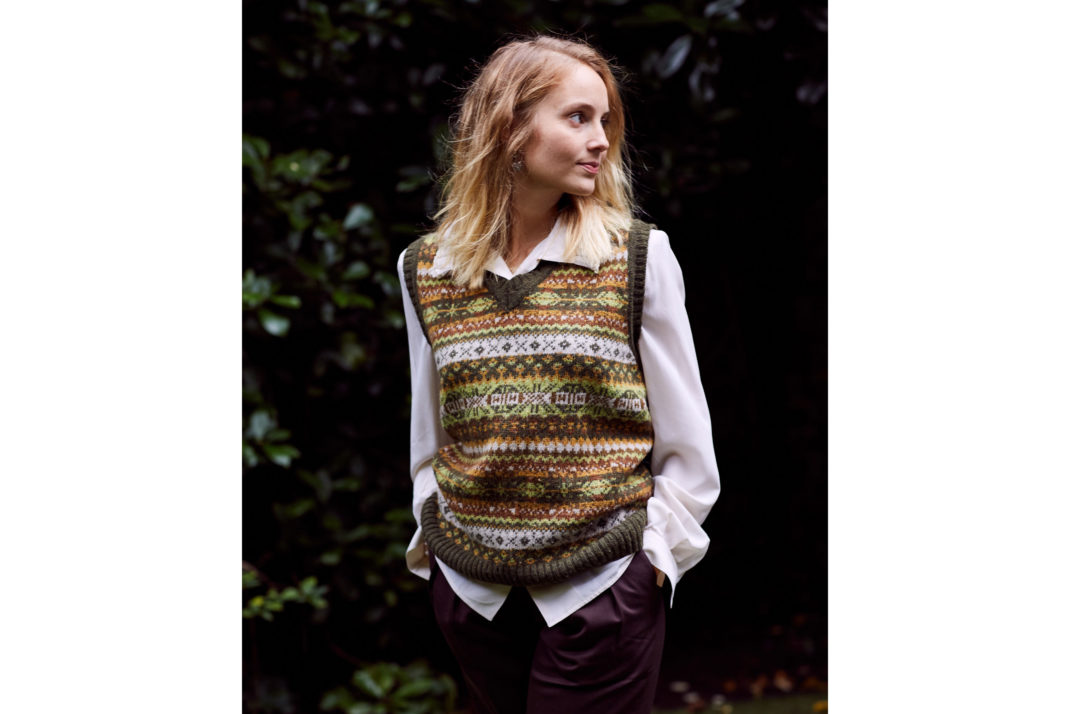 What's the story behind your home?
Originally it was a rented fishing lodge – 20 minutes outside of Inverness Highlands, on the stunning River Beauly – that my husband bought before we got married. Two years ago, we decided to take it back and live here full time. We added a sunroom extension to the front of the house which is lovely, because you always feel like you're outdoors when you're inside.
What was your inspiration for the design?
The interior of the house was all pine wood which was very dark. I painted the entire house in Desert Island 6 by Dulux – a lovely soft cream which makes a perfect backdrop for lively prints, colourful fabrics and brown furniture. The style of the house is relaxed and eclectic with a Middle Eastern touch, friends often say they feel right at home as soon as they arrive.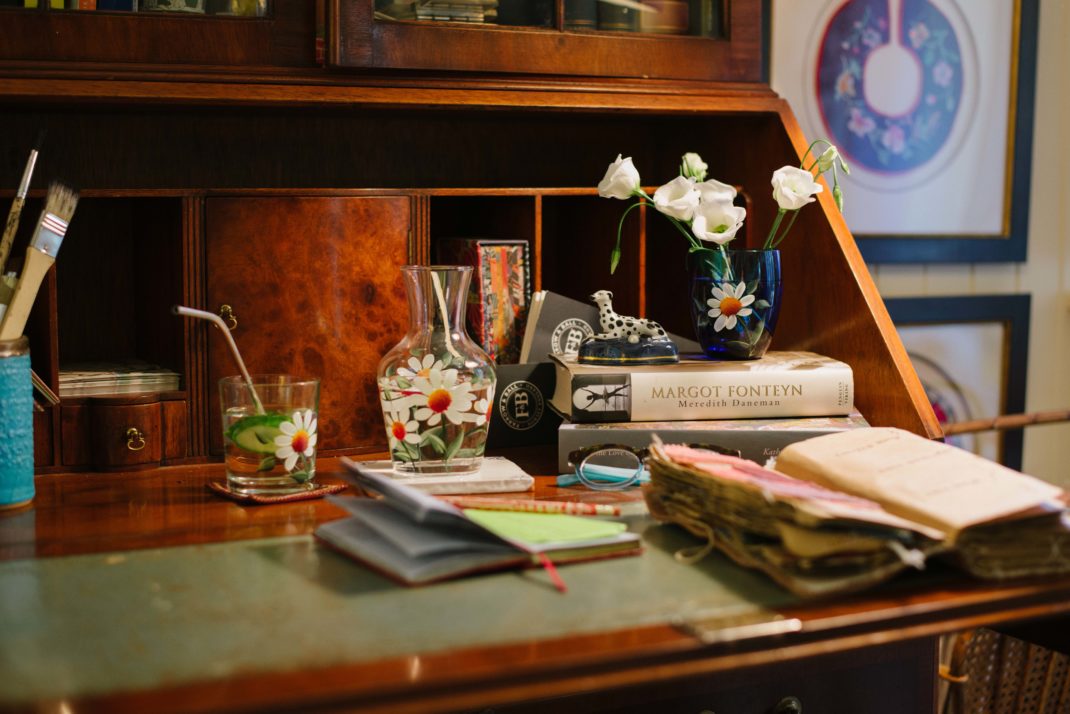 Do you have any interior brands that you love and always go back to?
I love Alidad and Rita Konig's work but I also draw inspiration from Frank Lloyd Wright and Bauhaus designers such as Le Corbusier. For soft furnishings, I love Pierre Frey, Claremont, Christopher Farr and Colefax and Fowler, and for trims: George Spencer and Samuel & Sons. I buy a lot of vintage and antiques so I spend a lot of time visiting Pamono, Selency, Vinterior, Etsy, Ebay, Love Antiques and Selling Antiques – they're always great places to find a bargain.
How will you be decorating for Christmas?
This year I'm going to be decorating the tree with my new collection of hand painted and speckled mouth blown baubles, and covering the base with our tartan tree skirts. For foliage, I'll cut branches from a variegated holly tree to hang from a small chandelier in our living room and drape over the mantlepiece, and then scatter bowls of dried, scented fruits and fill vases with eucalyptus branches.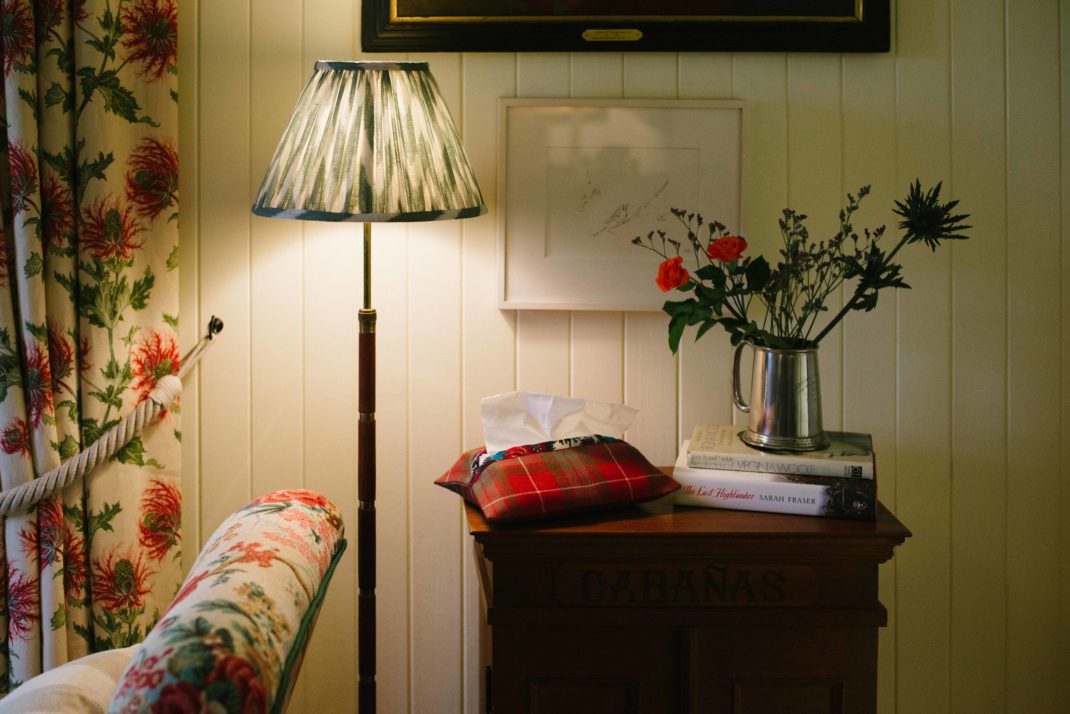 What's your favourite room in your house and why?
I love the 'snug' the most, it's very cosy with deep and comfortable sofas, and filled with our most treasured and sentimental pieces.
What's your best view?
When I'm lying down in bed, I can see the river and the view is in line with the trees. It's a wonderfully calming and beautiful sight.

Top tips for creating a festive atmosphere?
Lighting is essential: dimming the lights and lighting lots of candles creates the perfect festive atmosphere.
What's your signature dish – can you share the recipe with us?
My homemade pesto pasta:
Ingredients
Large bunch of basil leaves
2 tsp of vegan nutritional yeast
2 garlic cloves
Half an avocado
Half a fresh chilli
3 tbsp of olive oil
Pinch of salt and pepper
Method
Blitz all the above ingredients in a blender. Meanwhile boil two varieties of pasta (I like bow ties and penne together). Add peas and asparagus chopped into 2cm chunks to boiling water for 2-3 minutes, before the pasta cooking time is up. Drain and serve in a big bowl with fresh basil and watercress, then drizzle with olive oil and cover with parmesan.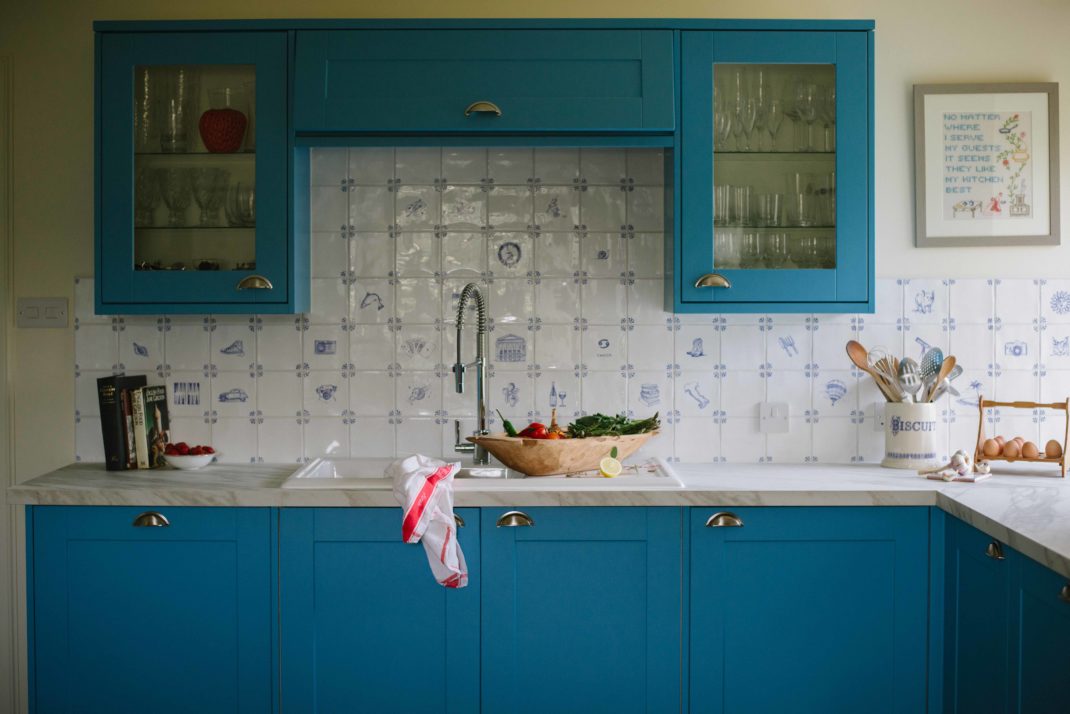 Top tips for Christmas tablescaping?
I think you can really go to town with a Christmas table, playing with colours and prints and accessorising with lots of decorative objects, but equally a more minimal look is lovely too, with pared back colours for the table linen but a pop of colour with flowers or plates. It depends entirely on the Christmas mood or what you have available! The key is to have fun and try not to overthink it.
Share your top five books with us if you were to start a book club – and why:
The Autobiography of Malcolm X, as told to Alex Haley – I came late to this book but my goodness, I'm so happy I found it. It's profound, moving, timeless and a very important read
Thérése Raquin, by Émile Zola – which I read with morbid fascination. It's not a pleasant read but I was completely drawn in (I'm not sure what that says about me!)
Captain Corelli's Mandolin, by Louis de Berniéres – the emotion and beauty that coats the pages of this book are breath-taking. I laughed, cried, fell in love and my heart was broken
Vagina, by Naomi Wolf – I found this book incredibly interesting and useful. Wolf takes many different approaches to explore female sexuality and I learnt a lot
The Prophet, by Kahlil Gibran – you will find wisdom, compassion, love, friendship, teaching and beauty in each sentence. It's a virtual roadmap for how to live your life to complete fulfilment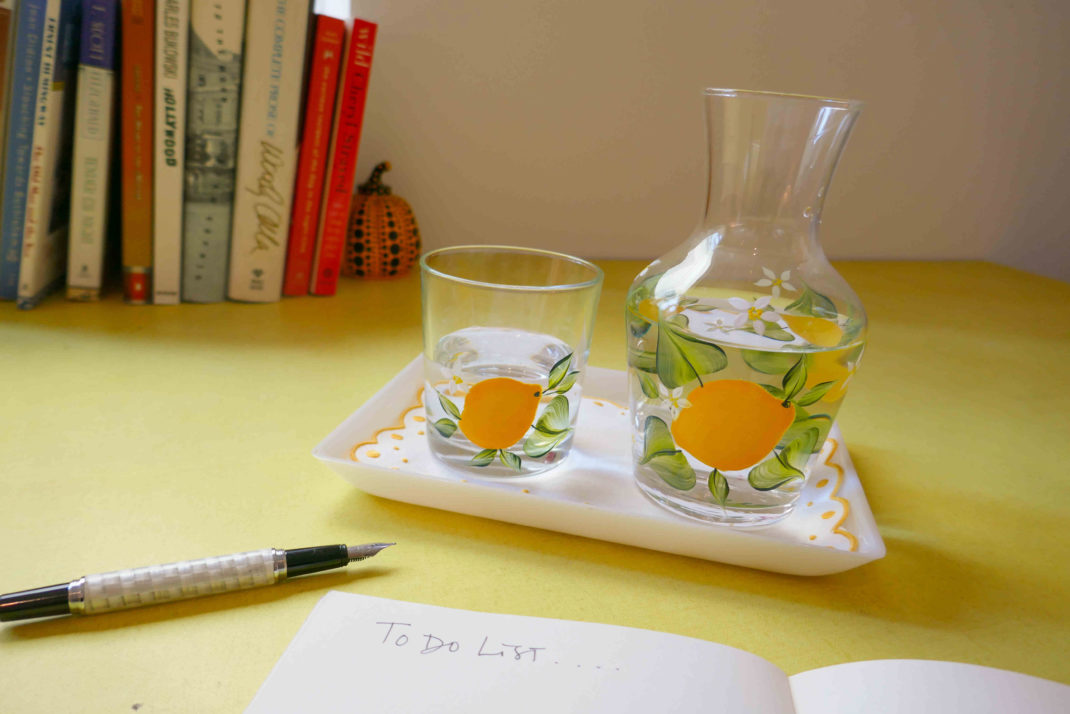 Share your must-see winter TV and movie list:
The Bureau, The Queen's Gambit, and Cinema Paradiso. I also recently watched Street Art Boy, a documentary on Keith Haring on BBC Arts which was mind blowing, and another on Lee Miller. Both were fantastic and I would highly recommend them.
Describe your office space?
At the moment we're still in the process of renovating our flagship store, which will double as an office studio. For me, keeping a tidy working environment is key so that I know where everything is. I also like to surround myself with lots of personal objects that inspire me, and keep an evolving mood board to spark inspiration.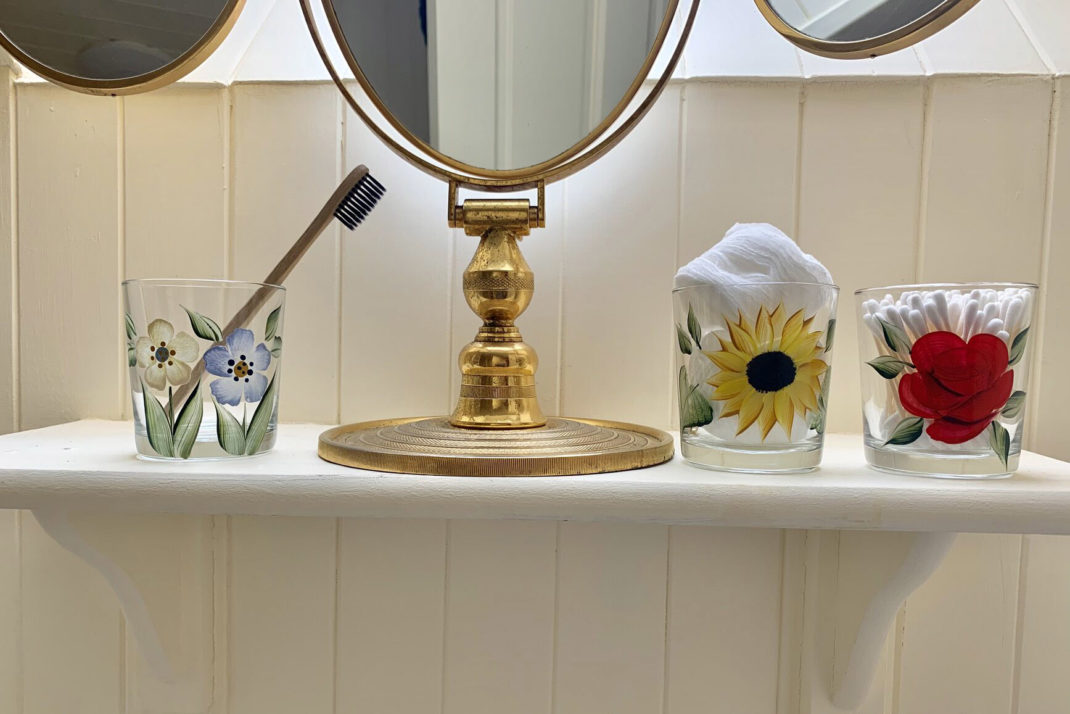 What's the first thing you do when you get up in the morning?
I get up for around 6.30am. First I head down to the kitchen in my dressing gown and drink my probiotic, then I take my dogs out and feed them, eat fruit and around 30 minutes later I make myself an oat milk latte. After that I head to my computer, read the news and do an hour of emails. Then I shower, change and head out for a walk with my dogs – it's great to clear my head for the day ahead.
And how do you love to spend your evenings?
In a pre-Covid world, we'd go to the theatre a lot, but at the moment they're mostly spent at home, cooking dinner, followed by a TV series or (lockdown restrictions permitting) dinner with friends.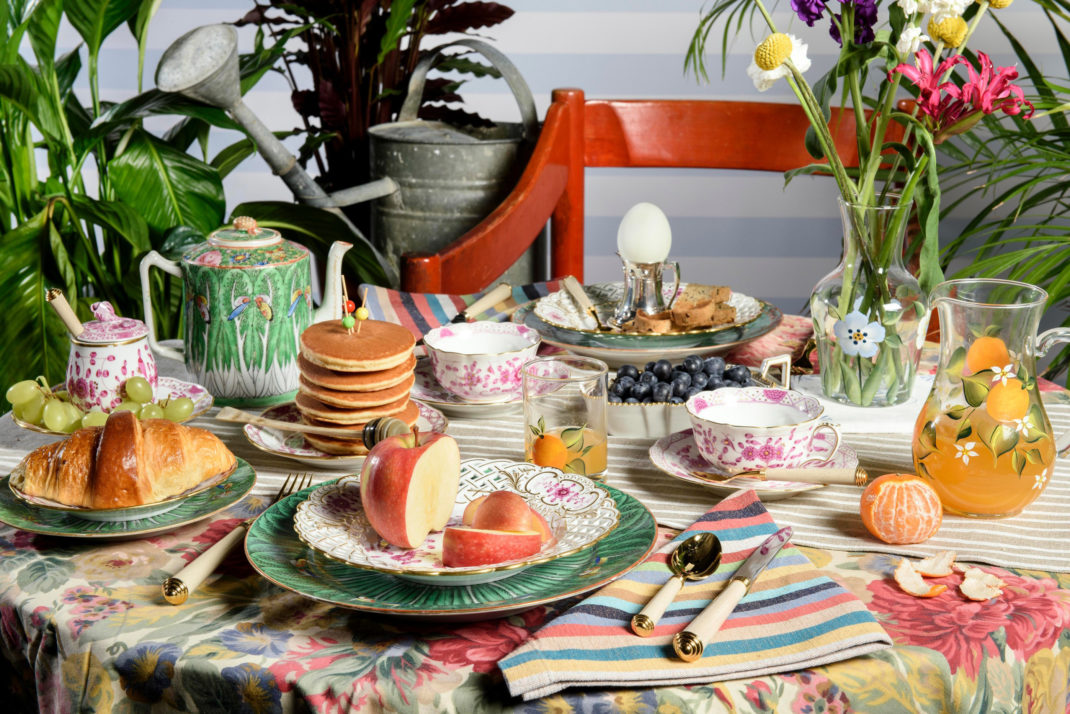 If you were to throw a party at home, what are the key ingredients to make it go with a swing?
Fun, interesting people, good food and wine, a relaxed and generous atmosphere and a great playlist.
What gadget could you not live without in your home?
Our robotic hoover which has been a godsend to suck up excess dog hair!
What makes a house a home?
I think a house needs to feel personal and loved, it's the feeling you get when you walk into someone's home. Surrounding yourself with objects that you love and mean something to you makes a house a home.
Our Favourite Petra Palumbo Pieces