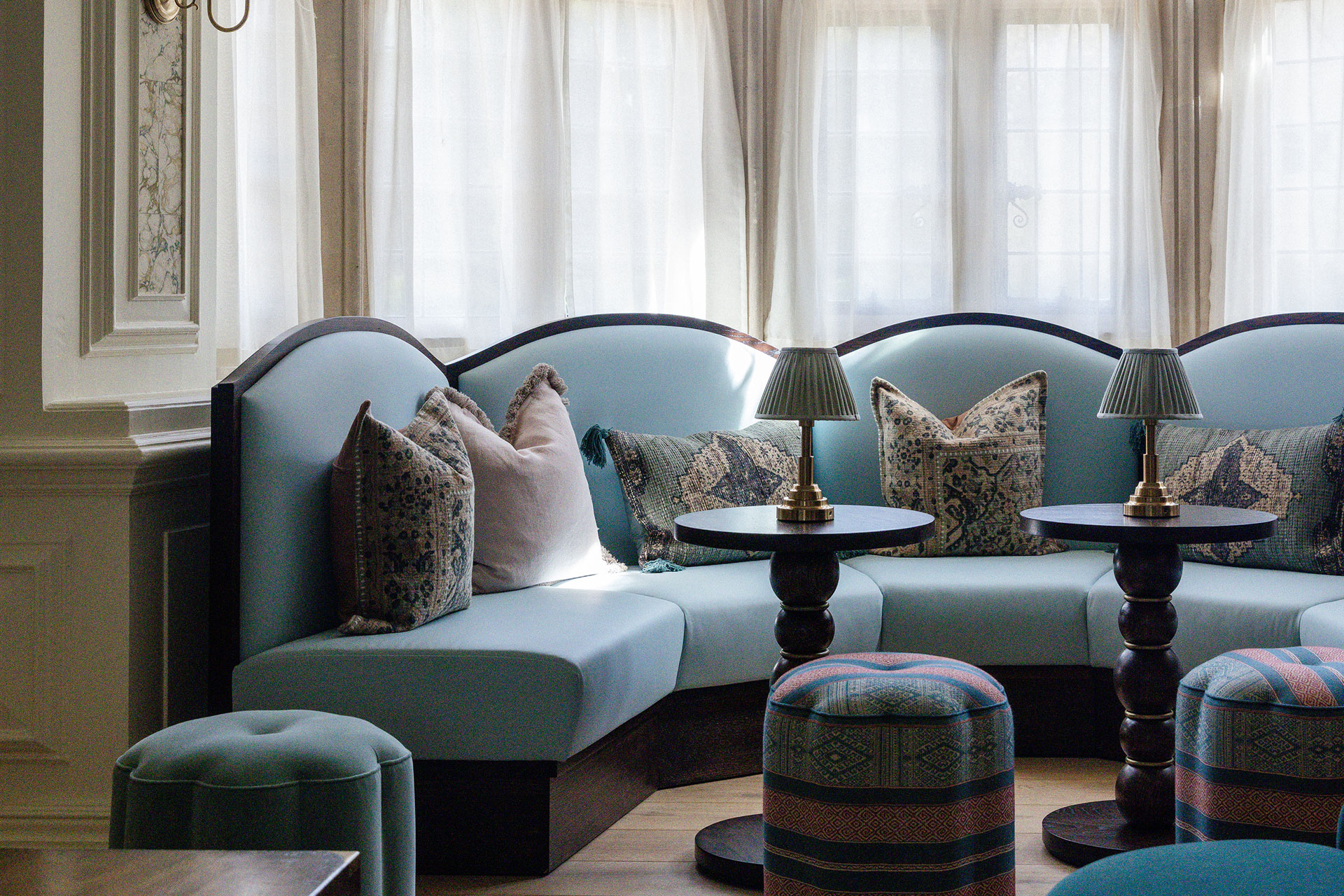 Blue Living Room Inspiration
Your New Hue
Blue – a colour steeped in symbolism – can turn a space into a sanctuary with it's calming shades. Here's some interiors inspiration we've gathered from Instagram, to add to your mood board of blue living room inspiration. 
Blue Living Room Inspiration
Blue, once the colour exclusively reserved for the Madonna's drapery and heavenly skies of early Christian manuscripts and altarpieces, has had many iterations since. The hue – originally retrieved from the stone Lapis Lazuli from Afghanistan – was prized more than gold. So much so, fast forward to a hundreds or so years later when Baroque artist, Vermeer, brushed blue onto his works, it was so beautiful, it was said that he created visual music.
Vermeer's art, often pairs blue with a mustardy yellow, and that's exactly how we often see a blue living room styled in homes today. Where you'll see a deep Prussian blue shoulder a statement honeyed yellow sofa. Or flecks of a gilded antique frame contrast a blue wall works nicely too.
So before you head straight into decorating your bluey walls, you'll want to consider all the shades of blue and how that might change the mood of the space.
Sky Blue – light, pastel-like, mood lifting. Best complimented with: peachy hues, light pinks, soft oranges.
Prussian Blue – Deep, evocative, rich, a statement hue for sure. Think of Van Gogh's Starry Night. Best complimented with a plush mustard deep yellow.
Aquamarine – Maybe more attention seeking than it's sky blue counterpart. This one's beachy, frothy, uplifting. Best complimented with maybe a minty green.
Cerulean – We can only think of the Devil Wears Prada monologue with this colour. But Cerulean is a more of a faded, dusty, darker blue, which looks great in maybe more of a period home. Best paired with navy blue panelling. Or a dusty forest green.
Navy Blue – Always a classic choice. But maybe best to swerve this colour if you're applying this colour to an already dark room. As it'll darken it even more. The good thing about navy blue is that it goes with so many different colours. So it works wonderfully with wood, earthy shades, sage greens, you name it.
Other shades to consider: Cobalt, Baby Blue, Mint Blue.
Inspiring Blue Living Rooms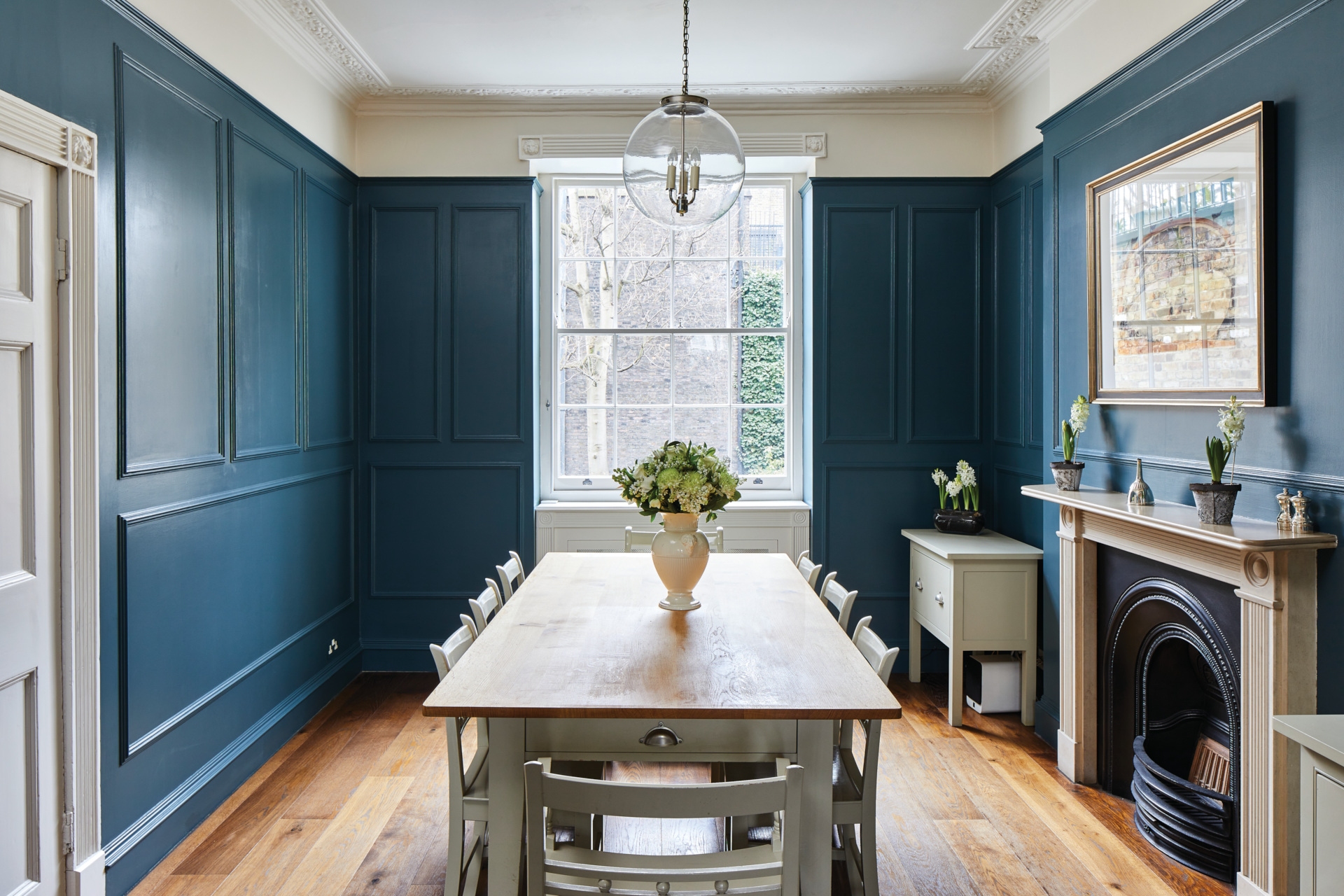 Lucy Williams
View this post on Instagram
Alexandre de Betak
View this post on Instagram
Thyme England's Pistachio Linen Covers
View this post on Instagram
A Finishing Touch of a Lapis Lazuli Blue
View this post on Instagram
Blue Wood Panelling Inspiration
View this post on Instagram
A Yellow and Blue Contrast
View this post on Instagram
Salvesen Graham's Storage Inspiration
View this post on Instagram
A Lesson in a Contrasting Cornice
View this post on Instagram
Georgie Wykeham
View this post on Instagram
Mustard x Prussian Blue
View this post on Instagram
The Living Room at Kin House. Interior Design: Barlow & Barlow. Photography: Owen Gale