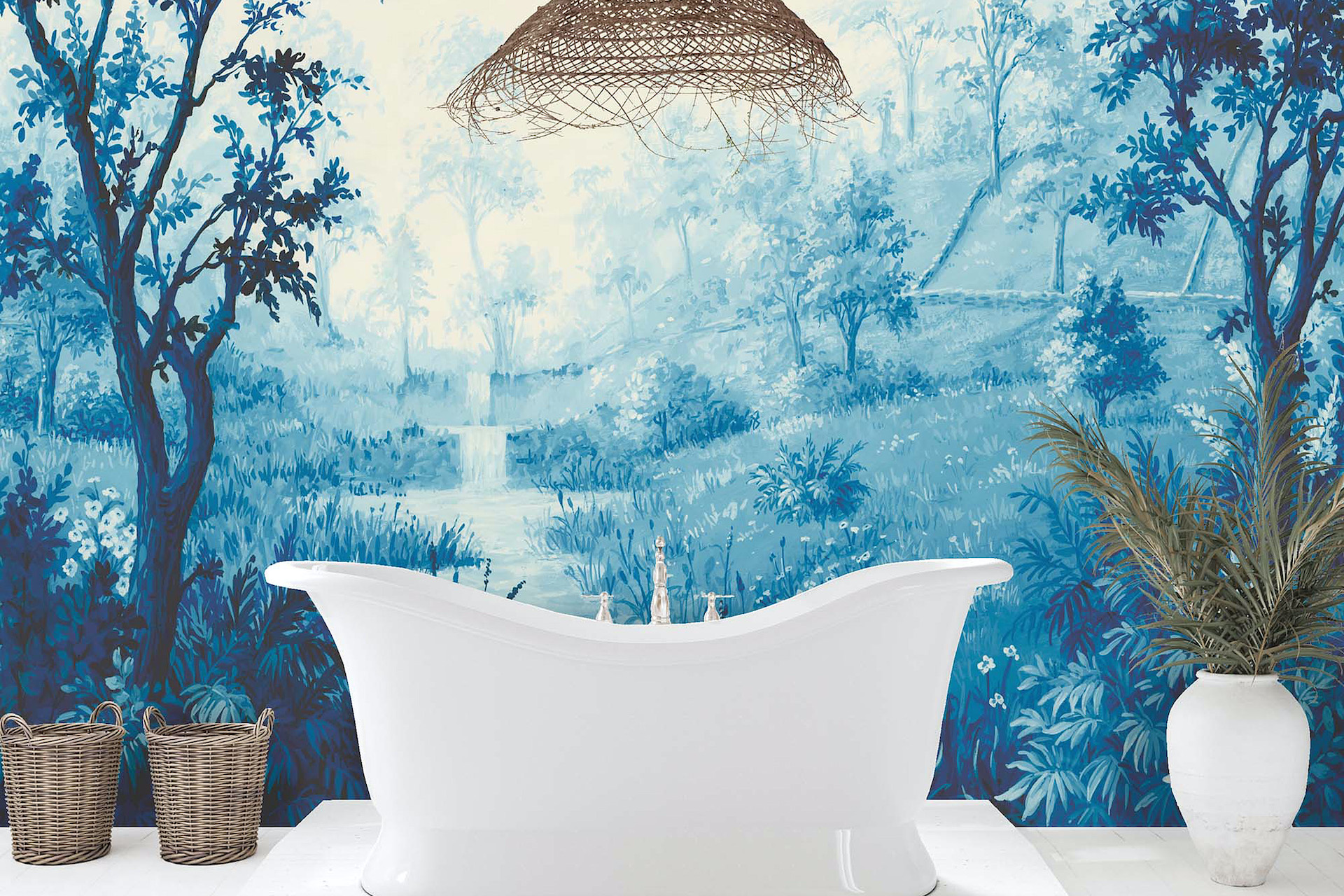 Interiors Inspiration: Beautiful Blue Bathrooms
---
Get these on to your blue bathroom inspo moodboard ASAP
Blue bathrooms is a no brainer these days. With its iterations of lapping sea waves, a cloudless sky, as well as it is steeped in symbolic richness in the murals of the early Italian Renaissance, it's a colour that promises ease, stillness, and mindfulness. Perfect for a space that should be the sanctuary of the home. 
Sign Up to The C&TH Newsletter
Beautifully Blue Bathrooms to Inspire You
Whatever you do, don't overlook your  bathroom – it deserves just as much care and attention as any other room. But interiors have moved on from plain white porcelain and decorative sea shells, meaning it's time to get adventurous with your ideas and think outside the box. From eye-catching ombré walls to tiles worthy of any mermaid, these inspirational blue bathrooms are the perfect way to kick start your imagination for your next interiors project. You'll be splash-happy in no time at all.
Bridgerton-Inspired Pastel Interiors / The Most Beautiful Blue Bedrooms
Colour Me Blue