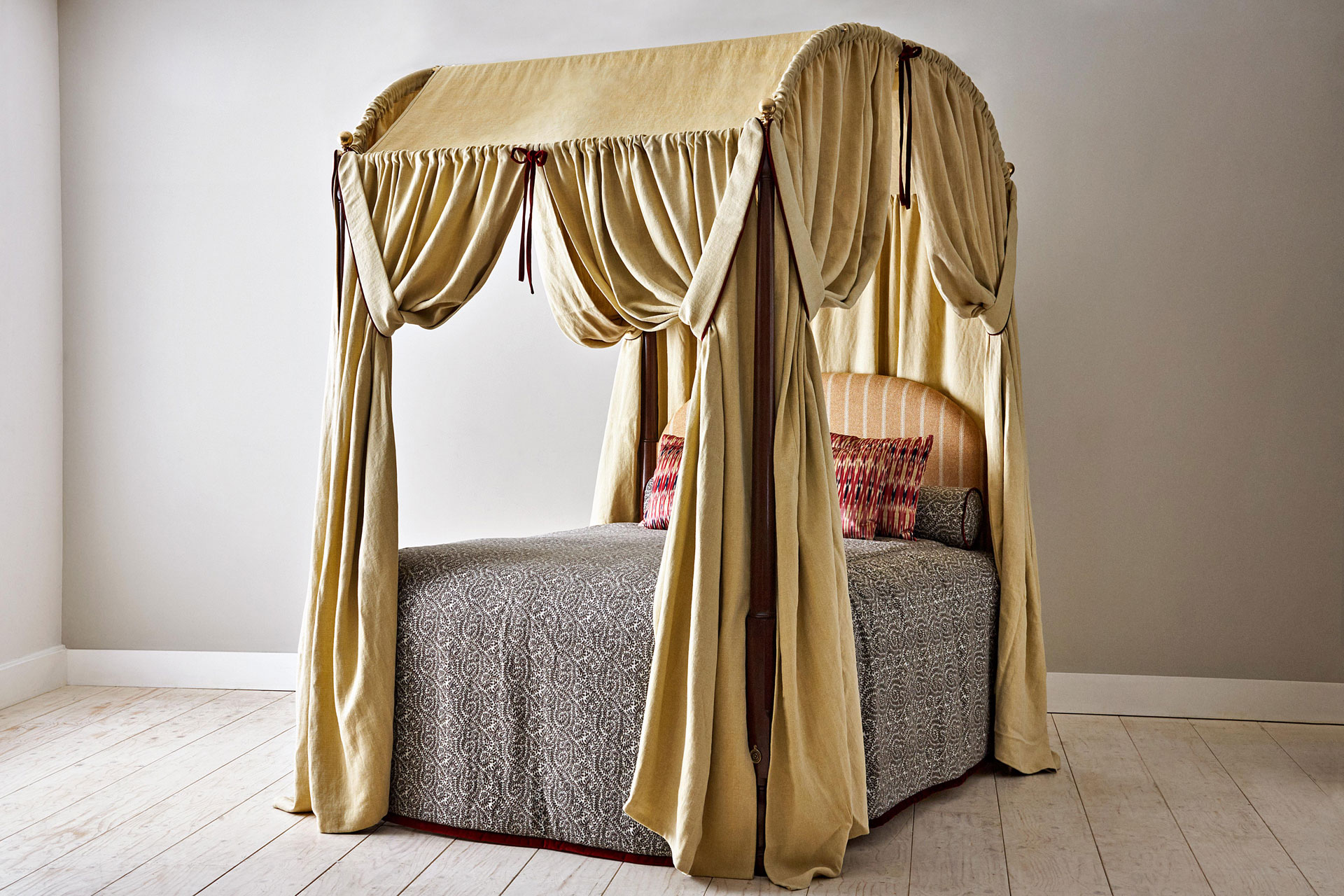 The Most Beautiful Canopy Beds for your Bedroom
---
Canopy beds are the ultimate historical flex for any bedroom; we've rounded up the finest you can buy
The Most Beautiful Canopy Beds for your Bedroom
Canopy beds, where do they come from? Despite its regal reputation, you may be surprised to find out that the canopy bed was first borne out of practical necessity. Canopy beds were used to create privacy to sleep, as most noble European families would sleep in a great hall rather than their own bedroom. So it was almost like the canopy bed became its own micro-bedroom. There was also the problem of heating: it's fair to say that most European Medieval homes were cold and drafty, so the canopy added an essential layer of warmth.
View this post on Instagram
Fast forward to today, and canopy beds err far more on the side of an aesthetic statement than any practical necessity. For our edit, we're looking to Max Rollit and Alexandra Tolstoy for majestic antique canopy beds, and Soho Home and Pinch for a contemporary luxe take, and we're following designer Duncan Campbell @duncancampbell for all the interior inspiration.