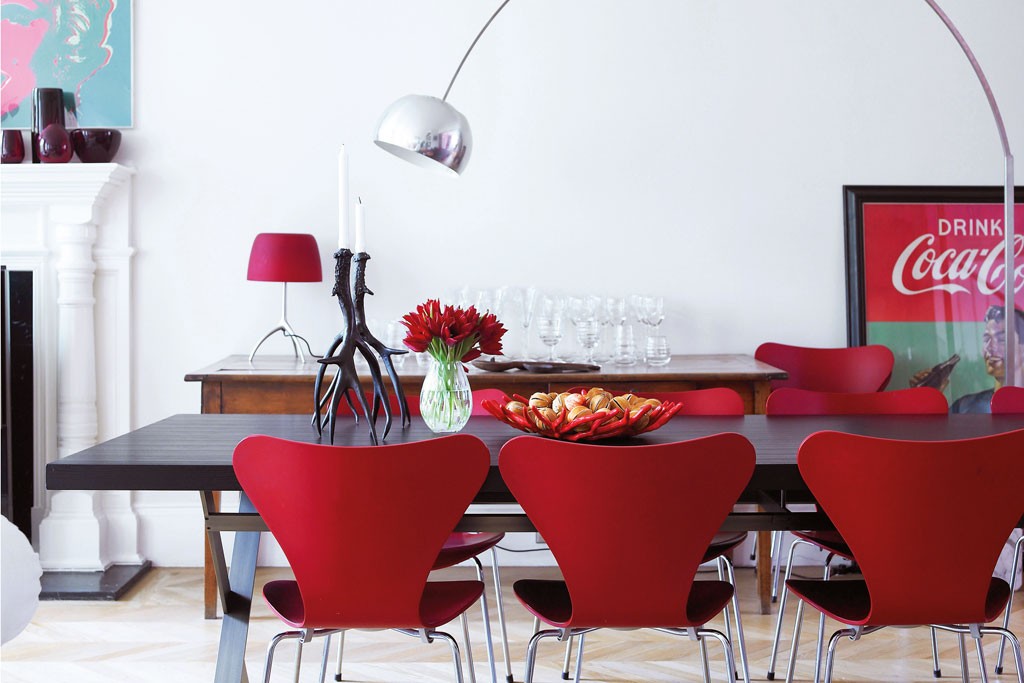 Case Study: Sophie Conran's West London Home
---
The Interior designer's home is a treasure trove of colourful art and furniture...
Sophie Conran's west London fixer-upper is looking fabulous at 30, finds Sofia Tindall
Sign Up to The C&TH Interiors Newsletter
The Modern Classic: Sophie Conran West London Home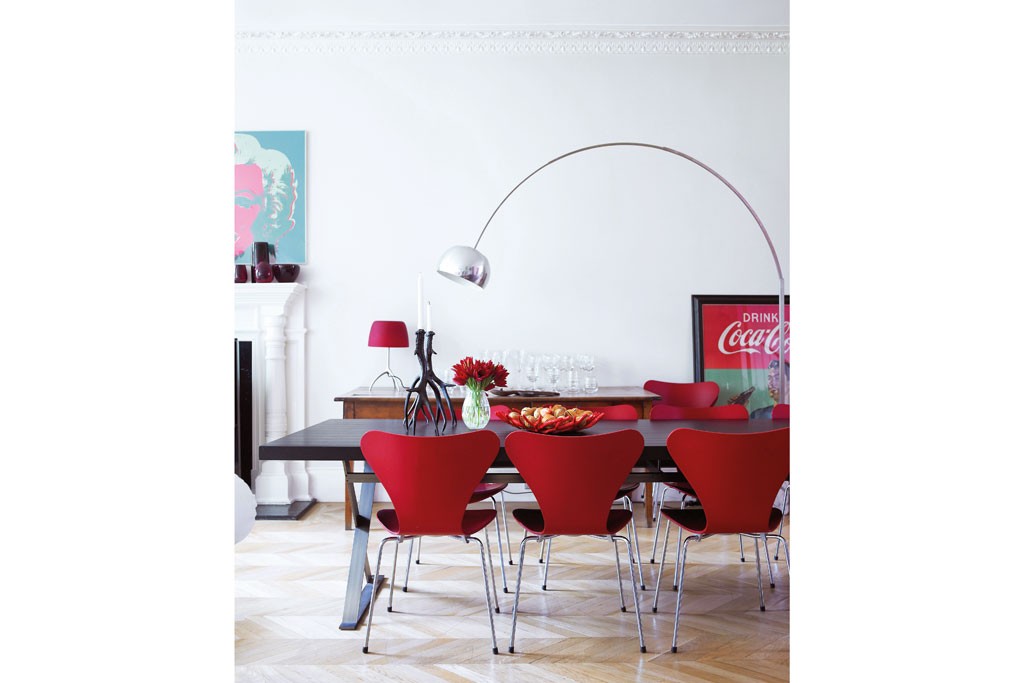 An eye for restoration must be embedded in Sophie Conran's DNA. Having spent most of her childhood on the 'building site' of her parent's project, a 'falling-to-pieces' old schoolhouse in the countryside, she was unperturbed by the challenge of updating a run-down pad in west London. 'I loved seeing how they put it all back together and re-designed it, so it was second nature to me.'
Just before her 21st birthday, the English interior designer purchased her stucco-fronted apartment in Bayswater. 'It had lost most of its original features, like the fireplaces and the cornices, which I wanted to have back straight away,' and so she set about restoring it to its former glory.
Research was key in re-instating the building's identity; for the oak floors she went with Walking on Wood and fell in love with traditional parquet flooring for the sitting room. Though restoring Georgian grandeur was a theme, scattered throughout you'll still find Sophie's colourful signatures; from the retro red plastic chairs around the dining table, to brightly-patterned wallpaper behind the stairs or a bold art print updating a stark white wall.
The raspberry pink paint in the kitchen – a particular favourite – came from an unexpected source of inspiration, 'It was my daughter Coco who had the idea to paint it bright pink. I was prepared to say yes and give it a go, and seven years later I still love it!'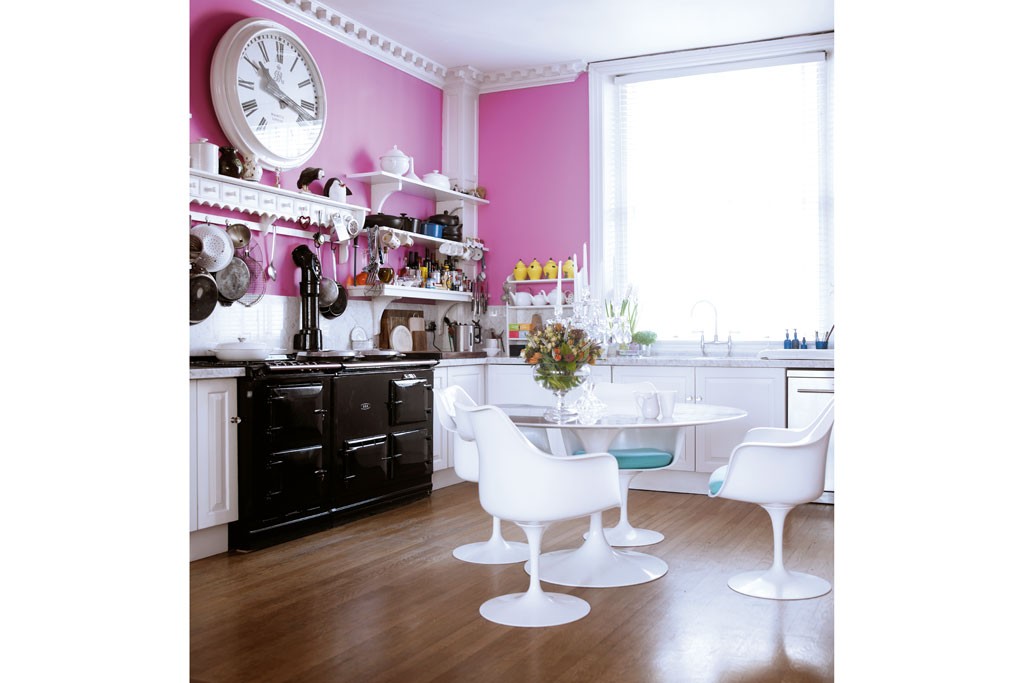 Not every paint experiment has worked out so well: 'I painted the sitting room a hideous yellow and blue – it was very '80s but it was really quite disgusting.' One of the biggest challenges of the project came from re-configuring the entire layout of the apartment when she purchased the two adjoining apartments and knocked them together. 'I connected them all, converted the attic space into a bedroom and knocked through walls in the kitchen and sitting room,' she says.
House Guest: The C&TH Interiors Podcast
The new layout opened up the space – maximising light so that it flows throughout, enhancing Sophie's furniture and art finds and mellowing all of the touches that she's lovingly put back in place over the years; the cornices, honey-coloured wooden flooring, and grand fireplaces.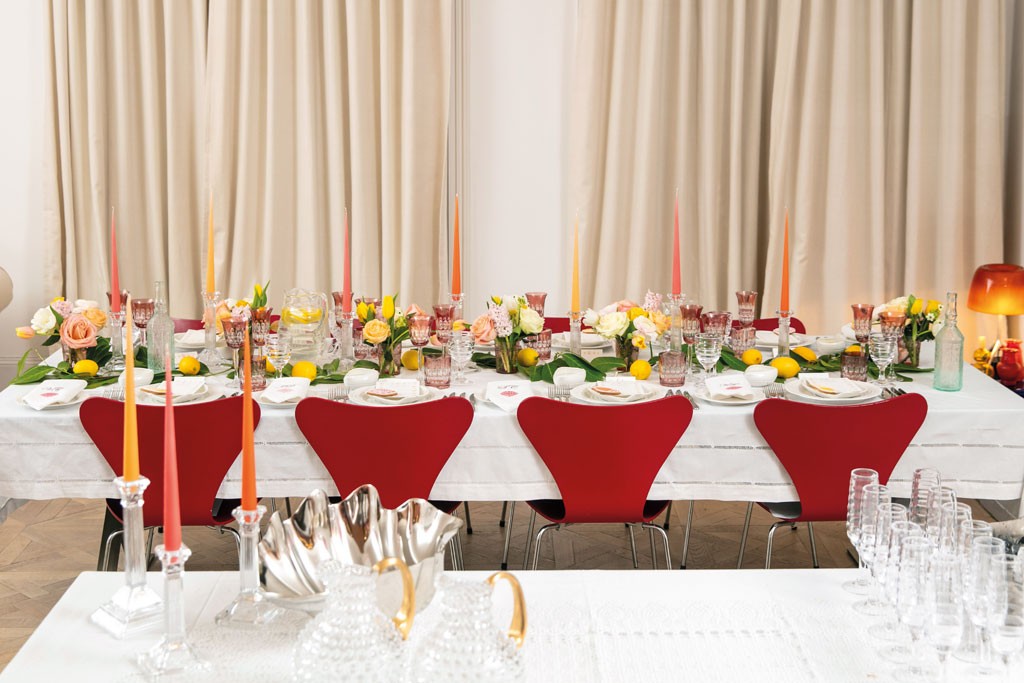 True to her family name (her father, Sir Terence Conran founded interiors giant Habitat and brothers Jasper and Sebastian are both designers), Sophie Conran's take on a London townhouse is unique and striking; balancing old-school elegance, modernity and, most importantly, a touch of fun. 'I've been here for 30 years and I still love it,' she says, 'It's where I bought up my children and my daughter Coco was born here. It's a happy home that keeps evolving.'
READ MORE:
Inside Luke Edward Hall's Whimsical North London Flat / Sustainable Homeware Brands / The Most Luxurious Beds in the World