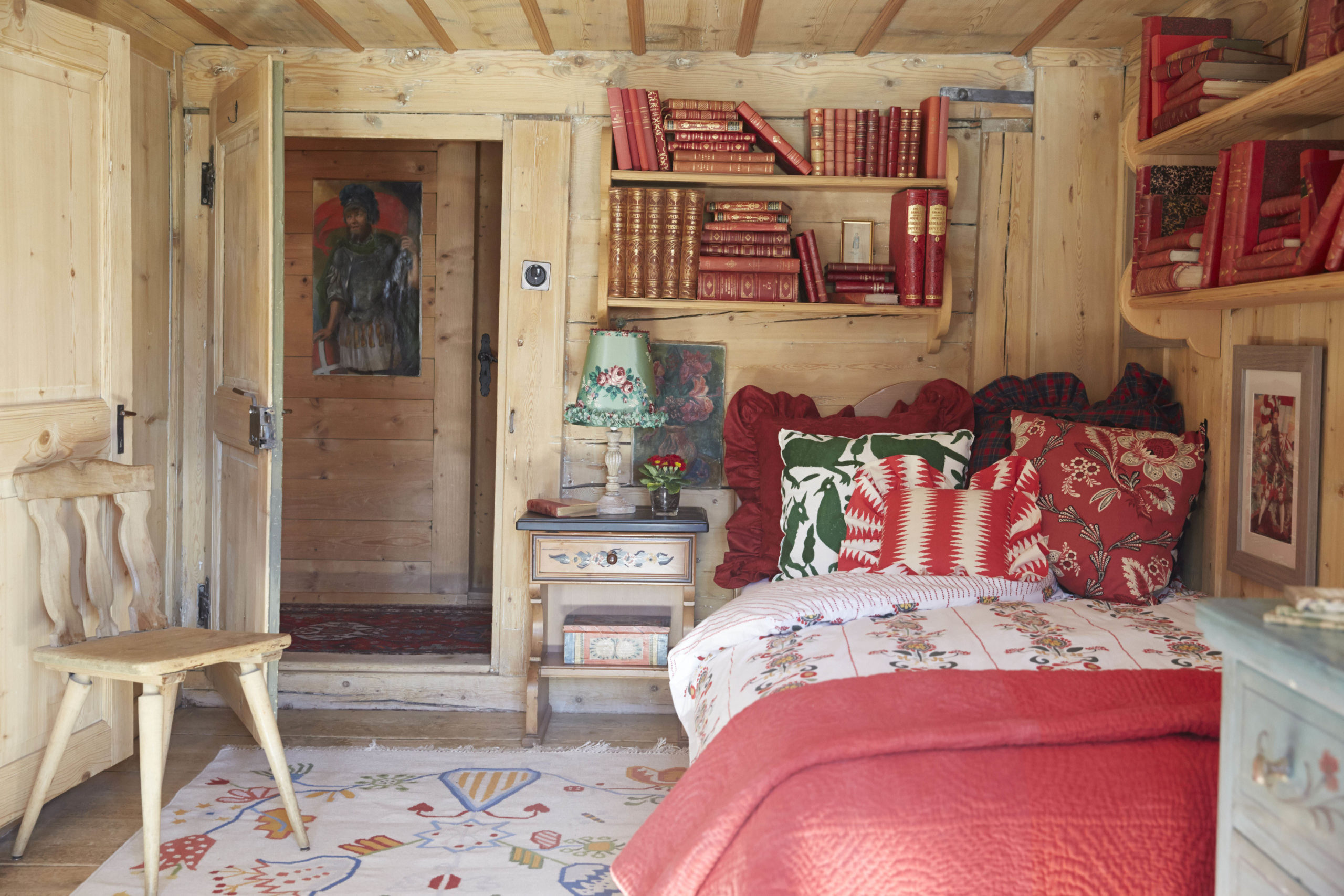 How To Re-think Your Bedroom For Winter
---
Time to break out the chunky knits, moody colours and hot chocolate
As the leaves flurry down from the trees and the temperature dips to 'sweater weather' we can't think of any more joyful an activity than snuggling down in some wintery sheets and cosying up our bedrooms. We've enlisted the help of interior designer Sheila Elhadery of London-based th2 studio for her expert tips on colour, accents and accessories, re-arranging furniture and finishing touches for winter bedrooms.
How To Re-think Your Bedroom For Winter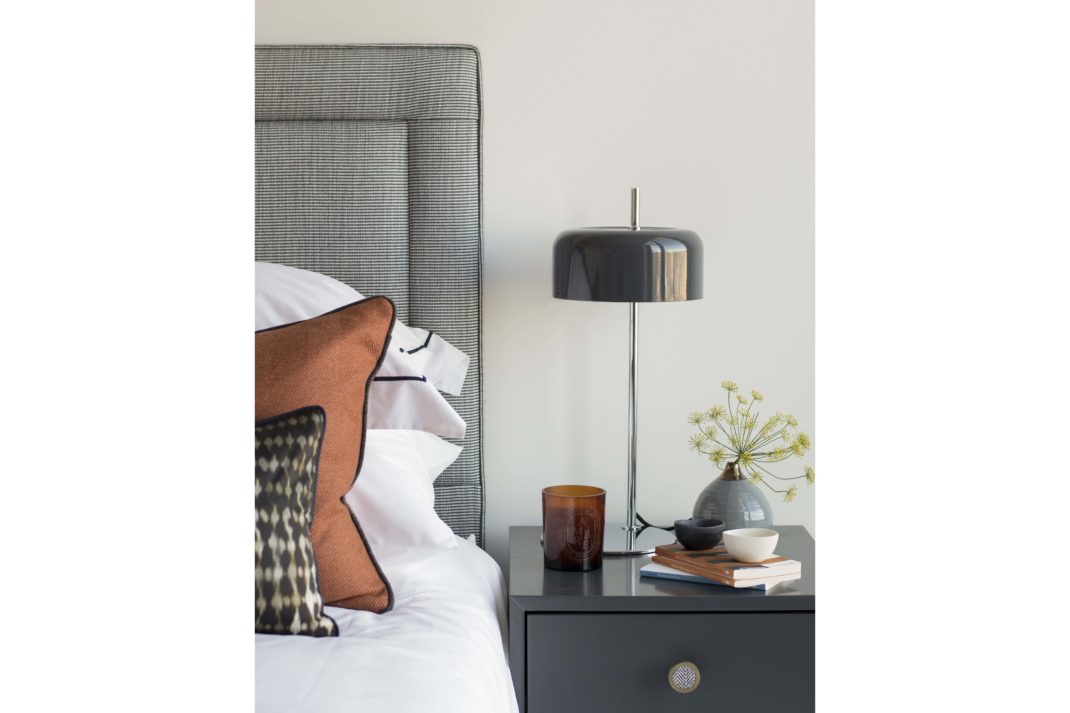 1. Consider your colour palette 
We love soft, soothing colours: recent schemes that clients have loved included soft shell pink, palest duck egg blue and a lovely mix of ivory and grey for total calm. Add interest with texture and pattern, and root a scheme with organic or vintage pieces. If you're not feeling brave enough for all-over statement, try a strong colour just on the wall behind the bed. We like to keep the headboard tonal to avoid overloading the senses.
2. Use your favourite pieces of art and accessories to create your own personal sanctuary 
Art provides a real opportunity to personalise a space and inject character. We often reframe client's photographs or base entire schemes around a favourite existing painting. Mix a few favourite pieces with new accessories to create a completely fresh look, to express your personality – books provide intrigue and can be stacked stylishly with other objets on shelves and bedsides.
Cosy Bedrooms Inspiration
The Most Luxurious Beds In The World
3. Think about what you'll step out of bed on to each morning
We love super soft rugs as a fast track to luxury and one of our favourite suppliers is Tai Ping for the barefoot test. It's also a great way to add pattern to the space.
4. Window treatments must be functional and stylish
When it comes to window dressing our perfect combination is a sheer roller for privacy, a blackout roman for ease of use and a pair of full length curtains to add colour and texture. Curtains not only add a real sense of luxury but stop any bleed of light from a black out blind if you prefer to sleep in pitch black. They're also a great way to give proportion to the space, by fixing the blind or curtain heading to the highest point where the wall meets the ceiling (this gives an illusion of height and elegance).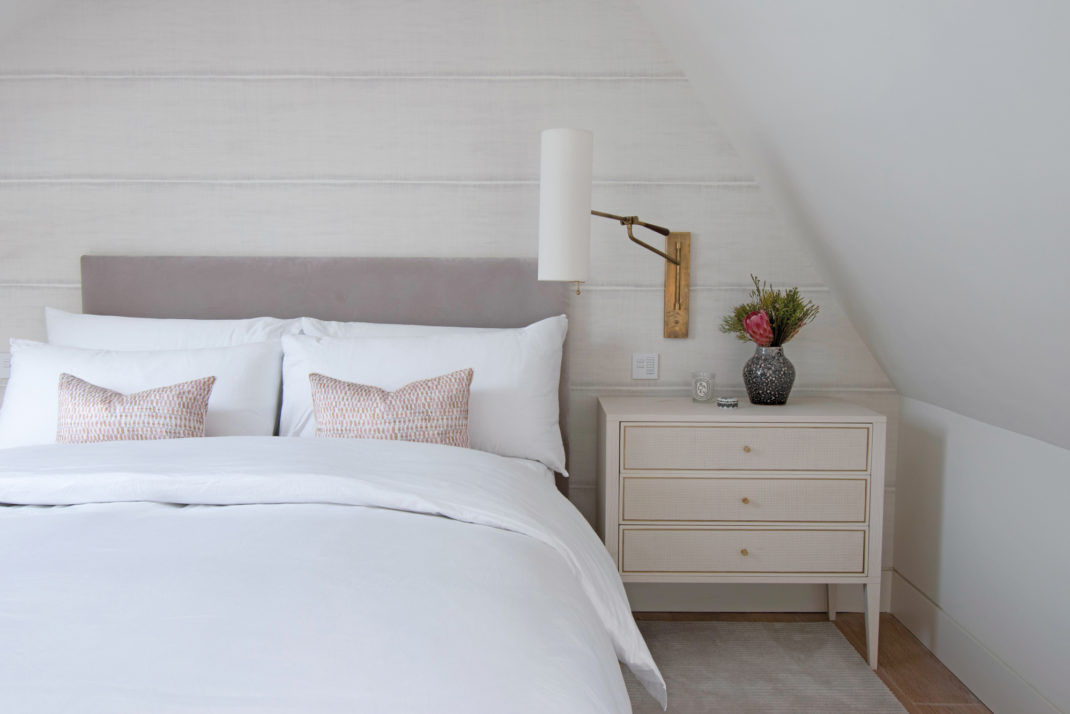 5. Lighting is crucial
With large projects, we tend to work with a lighting designer to ensure perfect light scenes for dressing, sleeping or relaxing. Good lighting is transformational in any space, but particularly in the bedroom – the secret is to layer light sources. Starting overhead, direct down lights to 'push' the wall out and light art. Bedside feature lamps and reading lights create a soft, cosy glow.
6. The main attraction – the bed 
Our mantra is comfort, comfort, comfort. John Stefanidis, the celebrated designer, changed the personality of his home by season which is something I love to do in my own home. I feel more comfortable in the summer with a fresher looking, crisp cotton but in winter I prefer the more organic feel of linen sheets (though it's not for those who can't bear creases!) I also like to layer the bed with a mix of cushions, and end of bed throws. Élitis offer a wonderful range of eclectic cushions for colour and pattern.
7. Create a calm atmosphere by decluttering
I have a natural tendency to hoard but can't bear clutter, so I'm forensic in my approach to planning storage and making the best use of space. The bed is the unsung hero of storage – a lift up mattress or divan base drawers are perfect for storing seasonal clothes. The bedside is equally important and can become a muddle of unread books, beauty products and jewellery. At th2 we've designed a range of stylish bedsides with drawers to hide away all the clutter for a peaceful night's sleep. They're available online at th2designs.co.uk.
9. What furniture works best? 
We like to mix up new with a few organic or vintage pieces to add depth. We also try to add some soft seating as a comfort factor with a window seat, end of bed stool, armchair in the corner or, if there's space, a small sofa is the ultimate luxury.
10. And finally, the finishing touches 
My personal favourite addition to the bedroom is a scented candle and my favourite smell is the Hotel Costes candle from Paris. I also have the room spray to remind me of those distant days when popping over to Paris was so easy, but for now I'm enjoying my cosy staycation.
Featured image courtesy of Michelle Nussbaumer.