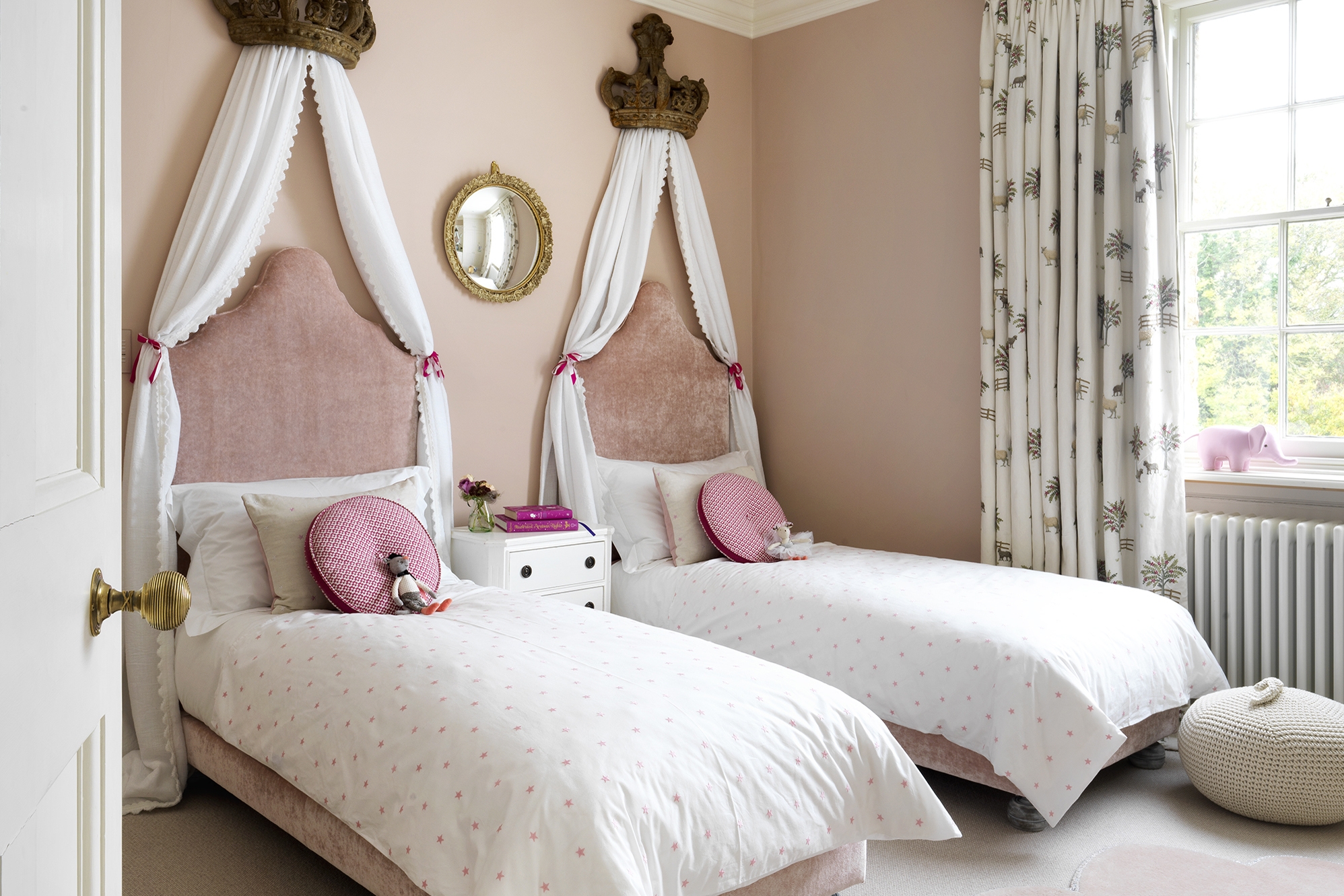 Interiors Inspiration: Twin Bedrooms
Snuggle up stylishly in these pretty twins
Have you come here looking for some twin-spiration? Well, consider yourself to be twinning! If you're wondering how to decorate your twin room, we've got you covered. A guest room is an opportunity for a bit of interiors fun, and where better to experiment with colour and pattern than in a twin bedroom? Also a perfect solution for children's rooms or playrooms, a twin bedroom is the ideal  place to flex your creative skills. Whether you're thinking cosy alpine chalet-chic or all-over kitschy vintage florals, nothing is off-limits. Take a cue from these 14 beautiful examples. 
The Most Luxurious Beds in The World
14 Beautiful Twin Bedrooms
Design Tips For Twin Bedrooms With Gil Schafer
Learn how to perfectly co-ordinate your own twin bedroom with masterful New York-based architect and interior designer, Gil Schafer. 
Gil: 'The key thing to remember about bedrooms is that they're little worlds that feel welcoming and a refuge. Twins take up more space, so be conscious not to let the beds overwhelm the room. Pairs of four-poster beds can be a fun solution, to create little tents or rooms-within-a-room and play with scales. In a wide room tucked under the eaves, twins are a great solution; and try to use full-size mattresses if there's space — which ends up being much more comfortable for adults. And of course, twins are perfect for kids because it always means there's a spot for friends.'
Top tips for designing a twin bedroom:
Twins really only work if there is enough room around the beds — the bed wall needs to be wide enough. It works better if you keep the room open and airy, and I like to put more space between the beds by having a wider table between, like a writing table or desk. Lastly, if there's room, it's always nice to upsize the twins to full-size mattresses, which are much more comfortable for adults. Then a twin-bed can legitimately be versatile: as an adult guest room or kids room.
How to balance a twin room visually:
The key to balancing a twin bedroom is to not let the room get too aesthetically crowded with lots of furniture. Keep the bedding from being too heavy looking — unless the idea is to envelope the room in pattern; then you might extend to even having the bedding in the same pattern.
What colours, patterns and textures work best for a twin bedroom?
I choose colour and pattern for a twin room in the same way that I would a bedroom with just one bed. I love to create a space that feels welcoming and even a little enveloping — that can come from wrapping the room in a fabric or wallpaper that almost becomes a canopy for the beds, or using four-poster beds to create little 'rooms within a room'.
How can you create space in a twin room?
Be judicious about when you use footboards, because they can make the presence of two beds in a small room even stronger, and that may not be a good thing.