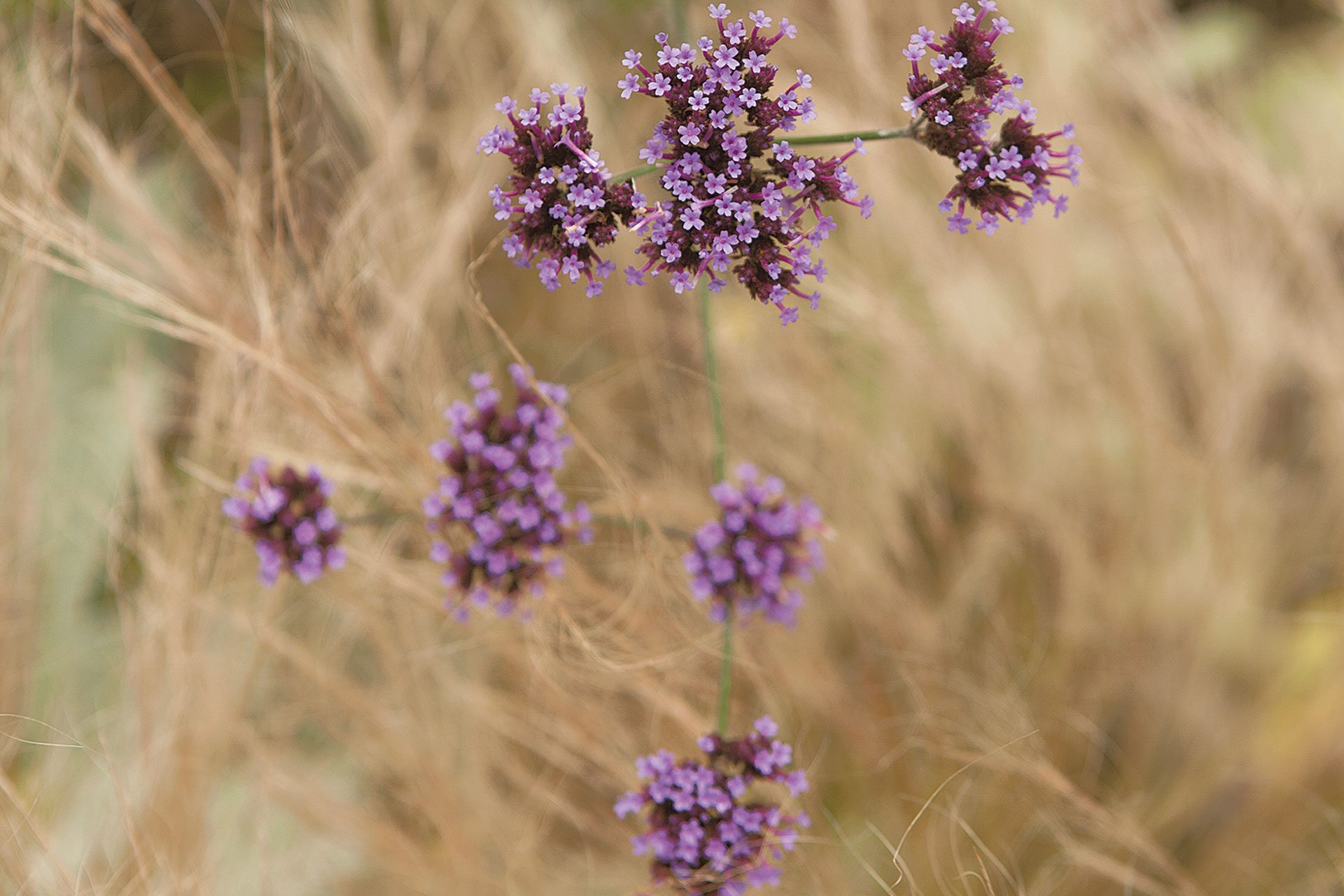 3 Garden Design Dilemmas Solved
---
Small garden? Or working with a car parking spot? Read this garden design advice…
Struggling with garden design dilemmas? Kendra Wilson, author of My Garden Is A Car Park, addresses dozens of common problems faced by homeowners looking to make the most of their outdoor space. Here, we outline three commonly-faced problems and their solutions…
3 Garden Design Dilemmas Solved
My garden is too long and narrow
In brief: Think of it as a vertical and divide it horizontally
Upstairs windows are an important part of the relationship between homeowners and their gardens, especially between November and March. They are perfect for planning purposes. It's useful to stand and think, looking at the effects of light and weather. This is what landscape designer Chris Moss did when he moved into the property shown here. He knew he wanted to create a curving path to make the garden seem wider, and that he also wanted one place to sit and another place to eat.
Chris already had a plan to grow vegetables, and they naturally went into the ground towards the back and in pots closer to the house. Light dictated that he grow food and most of the flowers on the sunnier side of the path, while curving, cloud-pruned box (Buxus) takes the place of a flower border on the shady side.
The Guide to Gardening in London
Dividing an imperfectly shaped garden is a way of obscuring its shortcomings while creating a workable space. You must be bold, though: a series of low box hedges will not dramatically transform your garden. An arc across a rectangle creates drama; a square within a rectangle creates a breathing space. From ground level, this garden appears to be a wonderful shape and size, its curving path leading away to who knows where. The texture of the sandy path (made of hoggin) is a good contrast with the smooth black concrete steps. In winter, evergreen bamboo combines with clipped box to ensure that this view is lively all year round.
My garden is too small
In brief: Think big, be ruthless
'The tiniest garden is often the loveliest,' wrote Vita Sackville-West from her writing tower at Sissinghurst Castle in Kent. 'How much I long sometimes for a courtyard, flagged with huge grey paving stones.' With her impassioned style, she claimed to dream of it day and night. This is encouraging: forget the castle and love your courtyard.
A courtyard garden means no lawn and many flowers. It must be permeable, with cracks for flowers to self-seed into, sending their roots under the cool shelter of the stones. There are plants that love to be walked on, such as creeping thyme, which also has the advantage of being aromatic. Away from foot traffic, there are leafy plants that hold dewdrops on their surfaces (Alchemilla mollis or succulent houseleeks Sempervivum); there are spiky verticals and tallish flowers (Sisyrinchium striatum, or iris) that might seem counterintuitive but which remind you that this is in fact a garden, not just a yard.
For a small space that is not paved, the cottage garden is a good model. There is no room for design, just a need to cram in as much herbage as possible, on the ground and up the walls. Other small garden models to consider are the paradise garden, with its geometry and enclosure, and the Japanese garden, with just enough space for emptiness.
A small garden does require more focus. Choose only the best trees and shrubs, since they will provide much-scrutinized height and volume. Think about their silhouettes and leaf shapes. Simplify materials (paving, paths, seating areas), and make sure they relate to the house. Likewise, simplify colour, simplify pots, simplify garden furniture. Think of enclosure as an advantage, and add scented climbers by the back door and windows. Create a place where storage can be hidden, and use garden furniture that can be folded up and put away.
My garden is a car park
In brief: It can be a garden as well
People don't tend to notice when their garden has become a car park, since it's so convenient to get the car off the street. This achievement blinds otherwise sensible people and it is left to garden designers to rationalize the space. James Alexander-Sinclair decided that in this garden too much car parking was really not a blessing. Plenty of cars come and go here, and the broad sweep in front of this family home with a pottery business attached is a tempting place to leave them.
James chose a group of four self-sufficient plants that are allowed to spread themselves about where they won't be trampled. Cars are directed to the side of the house; if they do stray into the view, there is plenty of vertical distraction, as well as wavy movement from the voluminous grasses. Diversion from cars could also be achieved with topiary or lowish evergreen hedging. In this garden, a line of pear trees is planted between the driveway and the road.
Gravel has its detractors, and, if you'd rather not use it, paving slabs set reasonably wide, the gaps filled with something well-draining, are worth investigating. It's a question of balance. How much parking space do you need? Older, more suburban houses were designed with a garage to one side, with a planted area near the path to the door. The front garden was a scene-changer between street and home, a mark of leafy civilization. Some people still want this and even go as far as to buy a resident's parking space for themselves, leaving the built-in car space for guests. The area by the front door can be as welcoming as this and, unlike a car, it has something interesting to say about the people living there.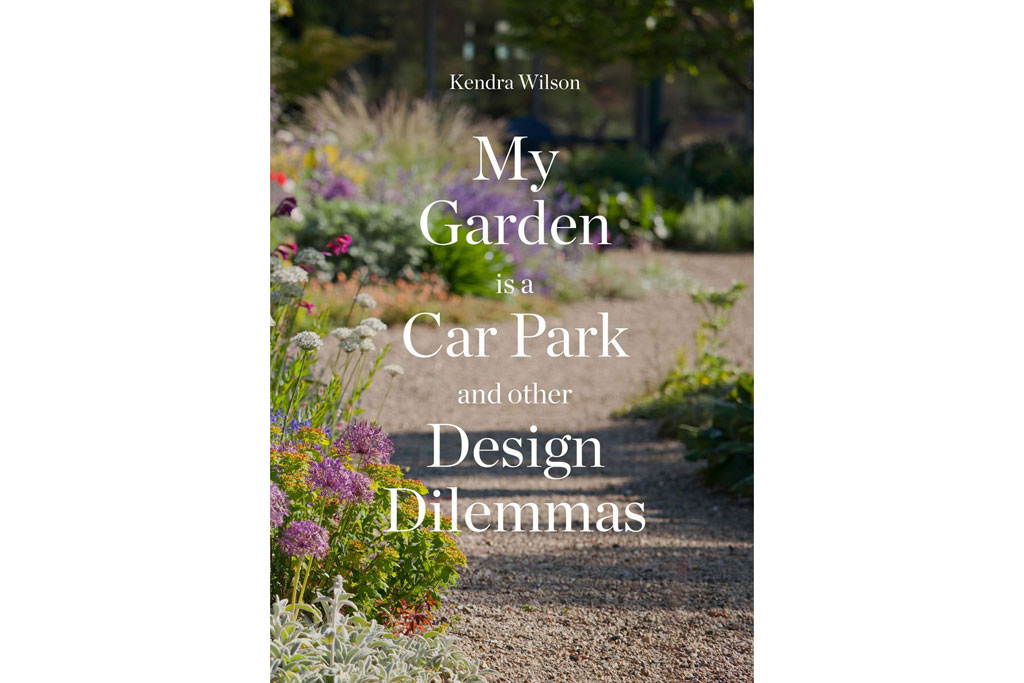 Kendra Wilson's My Garden is a Car Park, £12.99 is available through amazon.co.uk 
READ MORE:
Best Gardens to Visit in the UK / Small Garden Ideas with Patrick Blanc / The Most Beautiful Gardens in the World