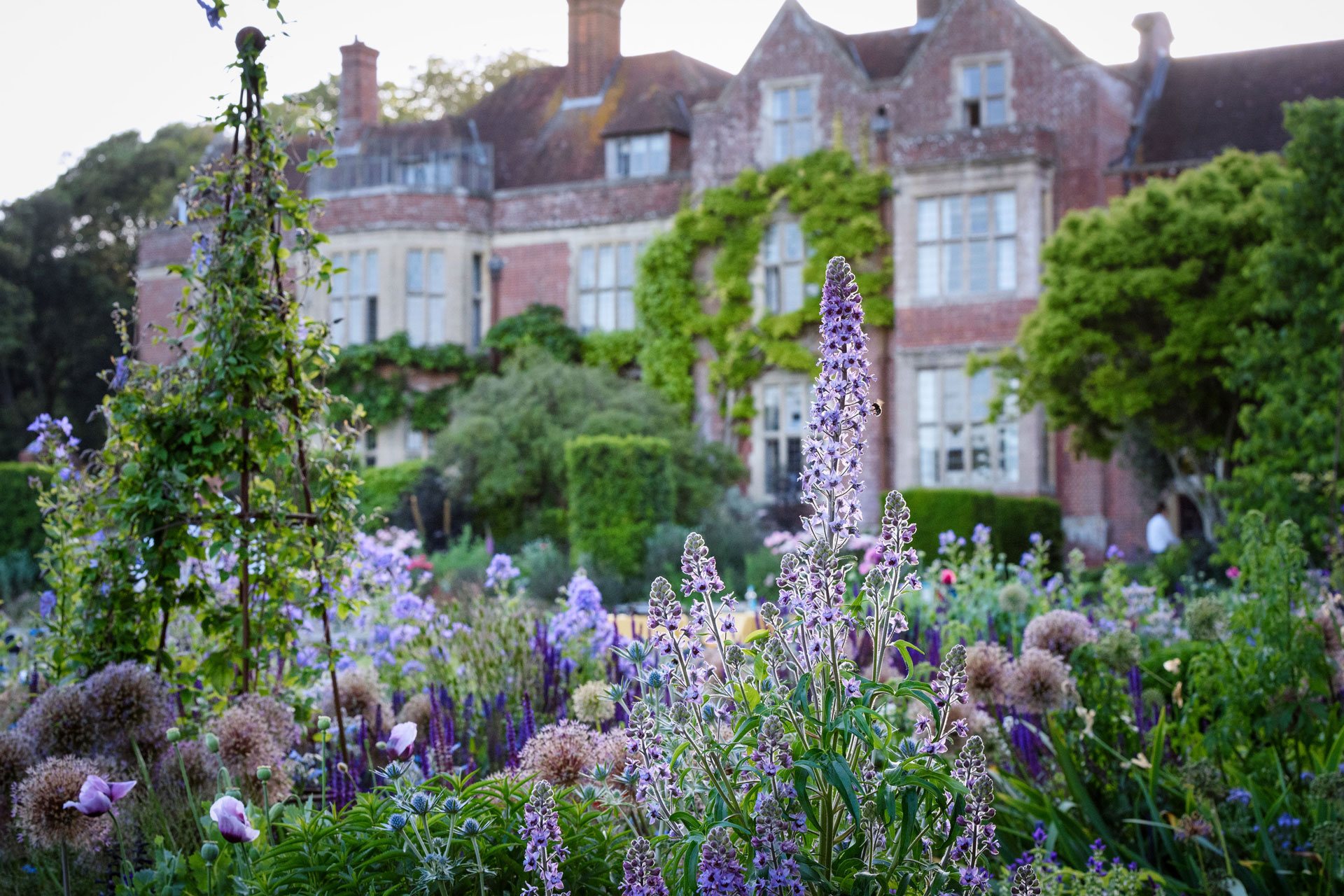 Glyndebourne Open Gardens is Back for the Autumn
---
Yes, you can bring a picnic.
Don't fancy the opera? Glyndebourne Open Gardens is back this autumn. You'll be able to have a picnic and stroll around the gardens for only £12. 
Glyndebourne Open Gardens is Back this September
If you've ever been to Glyndebourne, you'll know that luxuriating in the gardens with a picnic, tends to be the star of the show.
Now Glyndebourne, one of the world's most famous opera houses, is opening up it's just its gardens this year out of season, and you don't need to buy an opera ticket for it. From 3 and 4 September (11.00 to 4.00pm) the internationally famous venue, based near Lewes in East Sussex.
What's New in the Gardens at Glyndebourne?
There's plenty of newness in the garden at Glyndebourne to explore this year. You'll be able to see the relocated vegetable and cut-flower gardens which in their new space overlook the lake towards the South Downs. The exotic Bourne garden, around the opera house, is at its exuberant best in September with cannas, gingers and other tropical-looking plants providing a dramatic foyer to the opera house.
It's quite the treat for gardening aficionados, since members of the gardening team will be on hand to answer visitors' questions as well as provide top tips and gardening advice.
Visitors can also see the new sustainable dye garden, which for the first time this year has produced plants that have been used to dye costumes that have appeared in Festival 2022 productions.
A Guide to Sustainable Gardening
Glyndebourne Open Gardens provides a glorious opportunity to while away the hours in 12 acres of expertly managed gardens, take a leisurely stroll around the lake and enjoy a picnic brought from home whilst taking in beautiful views of the surrounding countryside. Refreshments will be available to purchase on-site throughout the weekend and plants will be available to purchase across both days.
Glyndebourne's September Exhibitions
But that's not to say the grounds are exclusively for gardening lovers. The gardens and walkways of the theatre building have always been home to sculpture and numerous leading sculptors have exhibited on site, including the likes of Peter Randall-Page, Tony Cragg, Barry Flanagan, Antony Gormley, Lucy Unwin, Nick Hornby and Nicholas Hare. Alongside temporary installations, the grounds are also graced with Nic Fiddian-Green's Fire, acquired by Glyndebourne in 2011, and Draped Reclining Woman (1957-8) by the pioneering 20th-century sculptor Henry Moore, which has been on long-term loan from the Tate since 1994.
Throughout this September weekend at Glyndebourne, visitors will also enjoy the last chance to see a series of exhibitions launched at Glyndebourne Festival 2022. These include Maggi Hambling: Glyndebourne, a solo exhibition of original work by one of Britain's most controversial and prolific artists, presented with support from Marlborough Gallery, and Cover to Cover which marks the 70th anniversary of the Glyndebourne Festival Programme Book with a display of original cover art by designers such as Oliver Messel, Emanuele Luzzati and Elizabeth Bury.
Glyndebourne Open Gardens begins Saturday 3 & Sunday 4 September, 11.00am – 4.00pm (last entry 3.00pm). Tickets: £12 per adult, £6 per child, available here. Plants will be available to purchase
SEE MORE
Glyndebourne: What it's like Going Under 30
Main Image: Courtesy of Glyndebourne. Photography: James Bellorini