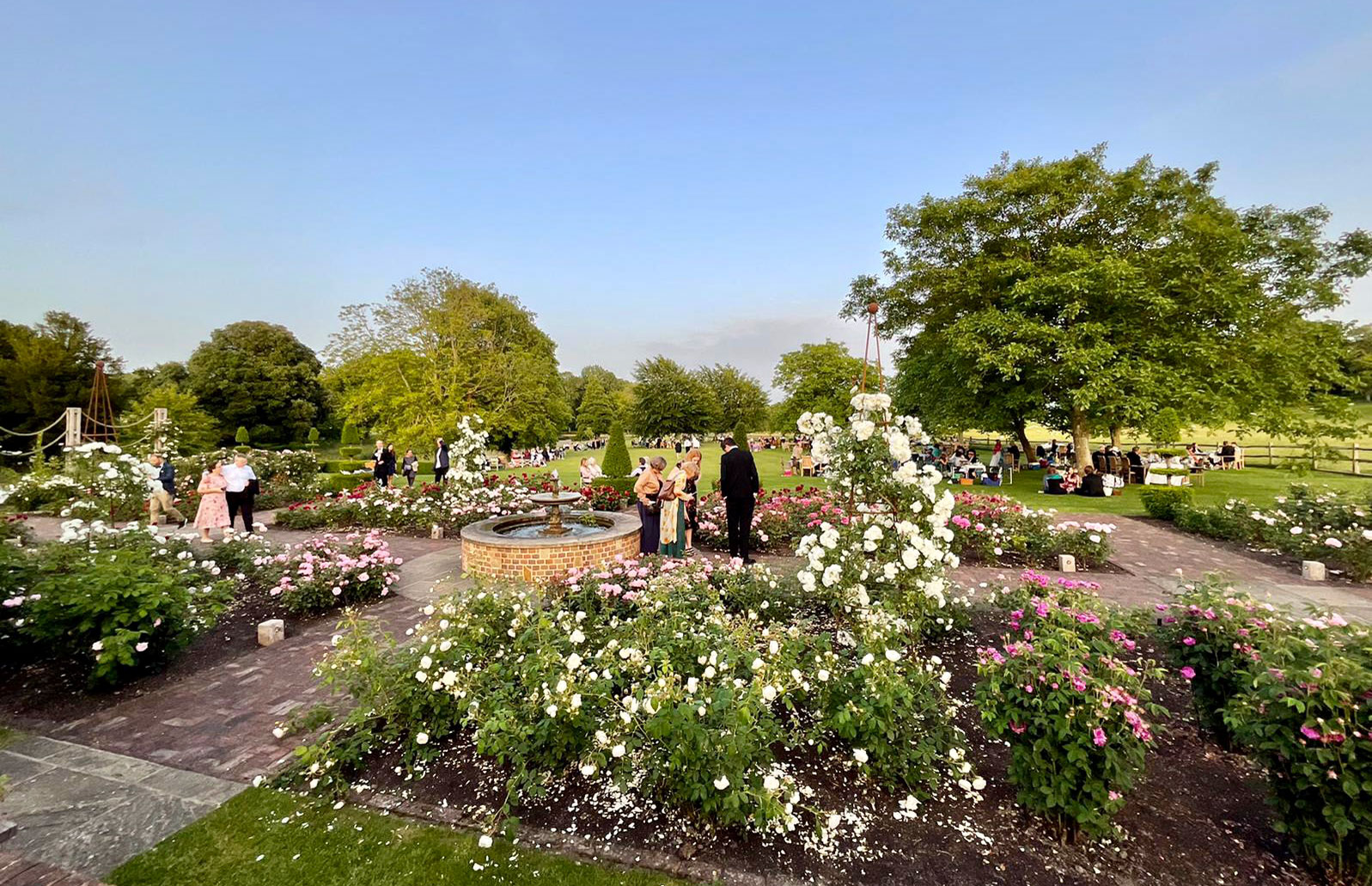 Glyndebourne: What it's Like Going Under 30
---
'it feels like a bit of a hazy historical dream'
With a new fortissimo package, open garden days, and efforts to take climate change seriously — the 90 years old establishment of Glyndebourne has never been more geared up for a younger audience 
Glyndebourne's Newest Cohort? Gen Z
It's been a dramatic start Glyndebourne's 2022 Summer season. Only yesterday, with rail chaos ensuing, a Welsh tenor, Adam Gilbert, leapt out of a helicopter 'with minutes to spare' to perform for Ethel Symth's 'The Wreckers'. And it seems to be a string of stories that puncture whatever stale ideas you might have of Glyndebourne opera.
The Top 7 Opera Houses in the UK
If rather too well seasoned frequenters and sometimes a slightly-too-hard-to-access opera are still the first things you associate with Glyndebourne, let their summer 2022 season prove you otherwise. Tired frequenters? Not at all. You'll find that after a performance of Mozart's Le Nozze di Figaro (one Glyndebourne's best known operas, since it was it's first performance in 1934), the whole audience — of all ages — were stomping their feet for more.
And with this summer being Glyndebourne's first year without restrictions, and you could feel the anticipation on the coach journey there — crammed full of black-tied-picnic-basket-clad frequenters finally excited they have a valid reason to wear black tie again. 
Glyndebourne's Gardens & Atmosphere
Possibly one of the best places in the UK to cool down during a British heat wave. The gardens of Glyndebourne, which look out onto a vista of sprawling parkland peppered with sheep in the distance — feels like a bit of a hazy historical dream. If you love any of the following: Brideshead Revisited, Bridgerton, Tudor history, the RHS or The National Trust (you don't even have to like opera, but it helps if you do), Glyndebourne is something you should go to at least once in your life.
Bridgerton: Everything We Know So Far 
And as the coach dispatches the Glyndebourne goers from Lewes station onto the beautiful grounds, you can expect the year to year seasoned frequenters to beeline for their usual spots for the picnic. But that doesn't mean to say that there's any shortness of space; dappled shaded spots feature aplenty with lots of garden terrain on offer. River side, lake side, wild grasses, to the more well mown, well maintained areas of the gardens have plentiful spots to picnic. Glyndebourne's rose garden (this year's David Austin roses look and smell gorgeous), are a particularly aesthetic spot to percolate, which makes it no surprise that the gardens make the ultimate Instagram catnip for a younger, social media savvy, audience. 
The Best Gardens to Visit this Summer 
Not just an aesthetic frivolity — the gardens at Glyndebourne this year feature a dye garden (think growing iris root for the colour black) that's used to dye the costumes worn by the performers in an an effort to tackle waste. The initiative is amongst a flurry of feats to tackle climate change. Glyndebourne, for example, has also partnered with Olio (the app that helps share out food that would otherwise to go waste), to try and solve their food waste problem, plus all the theatre lights now all run on LED. 
Apps to Help You Live More Sustainably
Food at Glyndebourne: the Picnic, the Restaurants
What sets Glyndebourne apart from other operas is it's long intervals: 90 minutes long. This gives you plenty of time to take in the gardens, and reenergise after the first half of the opera (the opera is indoors in a beautifully wood clad intimate but sizeable space, despite many thinking it takes place outside).
There's a range of options on offer. You can bring your own picnic to the twelve acred garden. Or, treat yourself to Glyndebourne's own marvellously decadent hamper, featuring smoked chalk stream trout rillettes, and Glyndebourne pork, fennel and sage sausage rolls.
In gorgeous 'Bonne Mammon' style glass jars (you won't find a single plastic container or cutlery in sight here), you'll also get a Charlotte potato and Burford brown egg salad, Marinated beetroot with South Downs honey. And before you think: surely I've had enough. No, there's more: a cheese board, chutney, followed by Sussex strawberries and then tea and coffee with a Victoria sponge cake. Served with champagne, if you so desire. There's also a vegetarian option, with equally as tantalising options, in tow.
Amongst Glyndebourne's three on site restaurant's there's a new one opened up this summer, with an a la carte decidedly 'plant-forward', Nether Wallop, that's focused on seasonal cuisine, catch of the day style, plus cutting back food waste seriously.
For more on Glyndebourne's new fortissimo package, you're able to get 50% buying a pair of tickets, and you're able to buy before public bookings. Mozart's Le Nozze di Figaro runs until 16 July 2022, see the full festival line up here, glyndebourne.co.uk
SEE MORE 
The Best Music Festivals 2022 / The C&TH Guide to Wimbledon Tennis Championships
Main featured Image: Taken by Charlotte Rickards, Country & Town House.