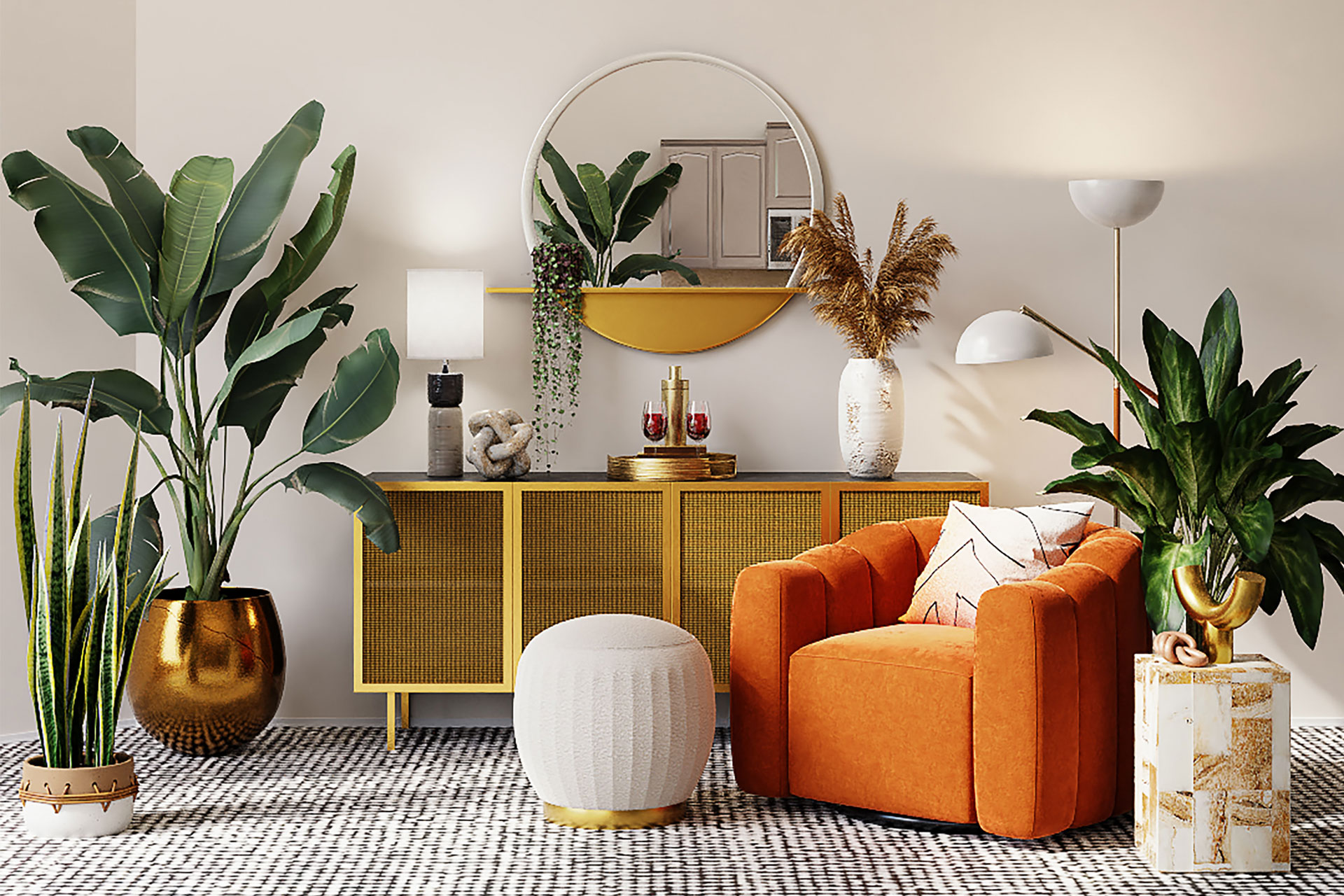 Meet Our Sustainable Interiors Columnist, Harriet Pringle
---
Her new column will provide the lowdown on styling your home secondhand for the ultimate sustainable interiors
Our sustainable interiors columnist and the founder of Narchie, Harriet Pringle, introduces herself and weighs in on why we should style our homes secondhand – and not just for the environment. Expect tips, trends and favourite pieces across each column.
Fast fashion isn't limited to clothing and while we've all been guilty at some point of buying inexpensive, mass-produced homeware, with that convenience comes a huge cost to the environment; worryingly, around 22 million pieces of furniture in the UK end up buried in landfill or incinerated each year.
Thankfully, the trend for flimsy, flat- packed furniture is rapidly being replaced by a quest for well-made and beautiful pre-loved homeware, coupled with a desire to support the many new and emerging independent brands creating unique, sustainably made pieces.
While lockdown forced everyone to hunker down, it also gave many of us the perfect opportunity to re-evaluate (and elevate) our home environment – thanks, in part, to Zoom's scrutinous eye. Over the years, our fixation with Instagram, Pinterest – even AirBnB – has made it easier for homeowners and renters to source inspiration from a scrolling visual feast of vintage mid-century, pared- back Scandi, retro Eighties, Edwardian country cottage…
Meanwhile, our appetite for the circular, sustainable interiors movement shows no sign of abating; décor enthusiasts – from first-home novices, canny side hustlers and seasoned antiques investors – vie to be the first to get their hands on coveted homeware pieces. Popular selling platforms and auction sites have helped take the market from niche to mainstream, but, nonetheless, finding that perfect vintage vase, dining service, upcycled sideboard or original piece of contemporary art is often time consuming and frustrating.
I've always been passionate about sourcing gorgeous preloved homeware and supporting indie brands within the interiors space and in my new column I look forward to sharing my insights with you. I'll be delving into second-hand furniture designers, eras and new trends that we're seeing in the market today and sharing my tips on how to discover stylish and sustainable pieces for your home, from an affordable vintage Ikea lamp to a 'big ticket' investment like a G-Plan sideboard. Because, no matter its value or provenance, the most important aspect of buying and selling furniture and homeware is knowing that it exists to be enjoyed and cherished.