How Smart Home Tech Can Run Your Home More Efficiently
Smarten up your home – and save energy while you're at it
Gone are the days where technology was an afterthought in interior design. Today, those in the know are specifying the best integrated smart home tech gadgets to make their homes work harder and consume less, says Chris Haslam.
Read more from C&TH's Electrify Your Life special here
What is smart home tech?
In just a few short years, voice controlled gadgets have skyrocketed in popularity, with over 200 million devices already sold from Apple, Amazon and Google. Being able to ask, instead of reaching for your smartphone, is revolutionising the way we live, and control our heating, lighting, security and entertainment.
Brands such as Nest, Hive, Ring and Hue are now high street names, giving everyone the chance to go 'smart' whatever the budget, but for the very best in home control technology, a custom installation professional can integrate all aspects of your home's technology in a seamless, intuitive and luxurious way.
Think of a custom installation professional like a plumber, but for technology. Their job is to bring lighting, heating, security and entertainment together, all controlled using one simple interface. Imagine pressing one button on a control pad or tablet and watching as your curtains close, lights dim, and the projector, and screen appear from the ceiling and start playing your chosen movie.
How smart home tech can run your home more efficiently
But it's not just about entertaining. Custom installation specialists such as Cornflake and Crestron can also give you greater control over your home's heating and energy consumption, with automated blinds, curtains and windows opening and closing as the temperature changes. The smartest systems can even help with renewable energy and battery storage, to help your home run as efficiently as possible.
But almost anything can be automated these days, explains Robin Shephard, CEO Cornflake. 'We're often asked to help with car storage, with stackable garaging, car lifts, and rotating car storage systems offering a stunning and practical solution, especially in urban areas, where space, regardless of budget, is at a premium.'
To find a custom installation expert for your next home renovation, get in touch with CEDIA, the Custom Electronics Design and Installation Association. This international trade association has over 3,700 members, all dedicated to the best in home automation and smart home technology. 
Case Study:
The Remote

Controlled Smart Home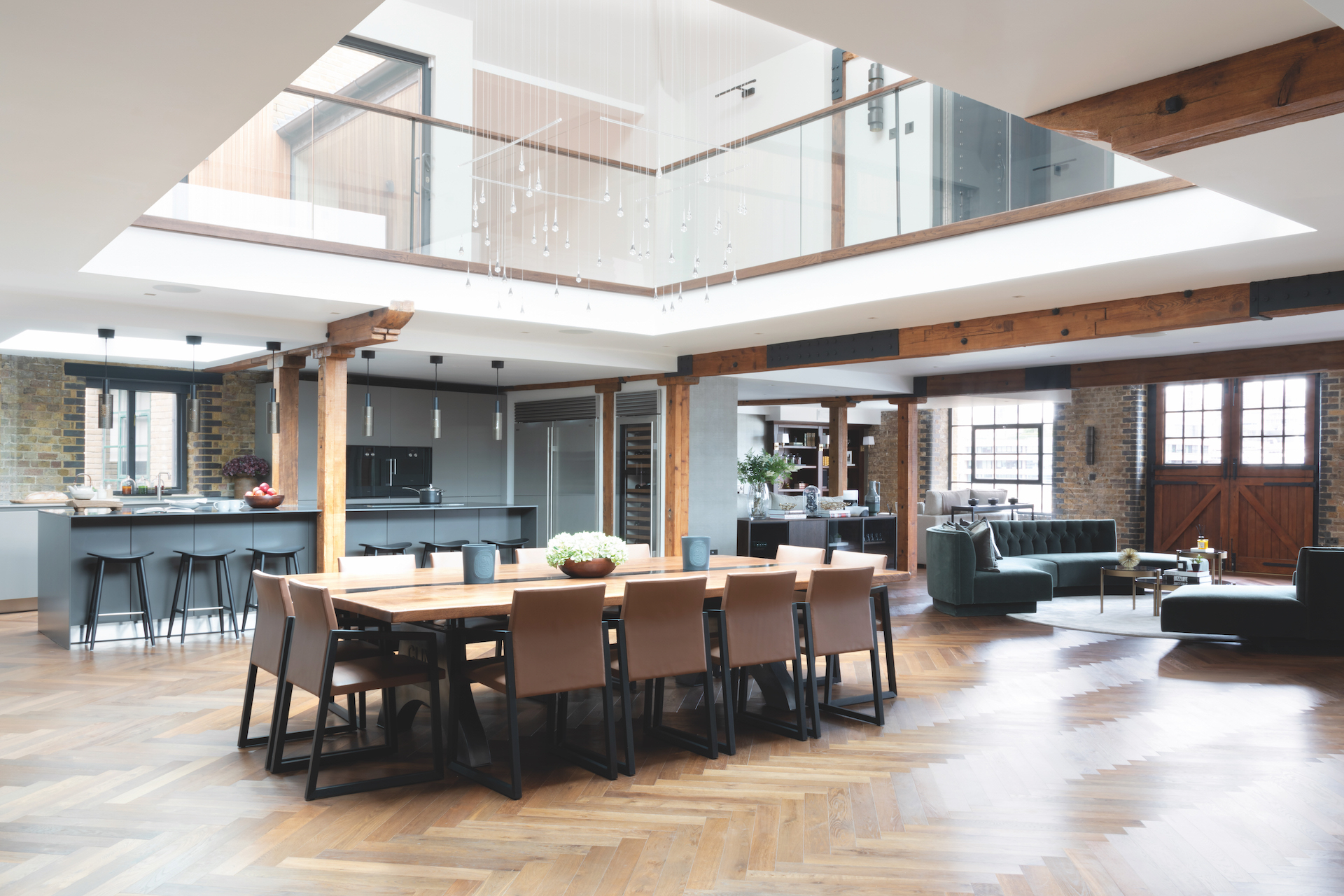 This sensational 4,000 sq/ft riverside wharf duplex loft in London has been meticulously redesigned to reflect the owner's love of entertaining, music and cinema, and has been crammed full of the latest in smart home technology, although on first look, you'd never guess…
There's not one, but two, dedicated cinema rooms here, with one subtly integrated into the main living area, with a mixture of flush-fitted 'architectural' speakers hidden in the ceiling and walls, while a recessed drop-down projector screen convert the space into a fully immersive media room for TV, streaming and gaming.
And for intimate movie nights, one of the uniquely shaped bedrooms on the upper floor has been converted into an award winning luxury home cinema, complete with the finest possible Dolby Atmos surround sound, and high levels of clever materials to help absorb the noise and keep the neighbours happy.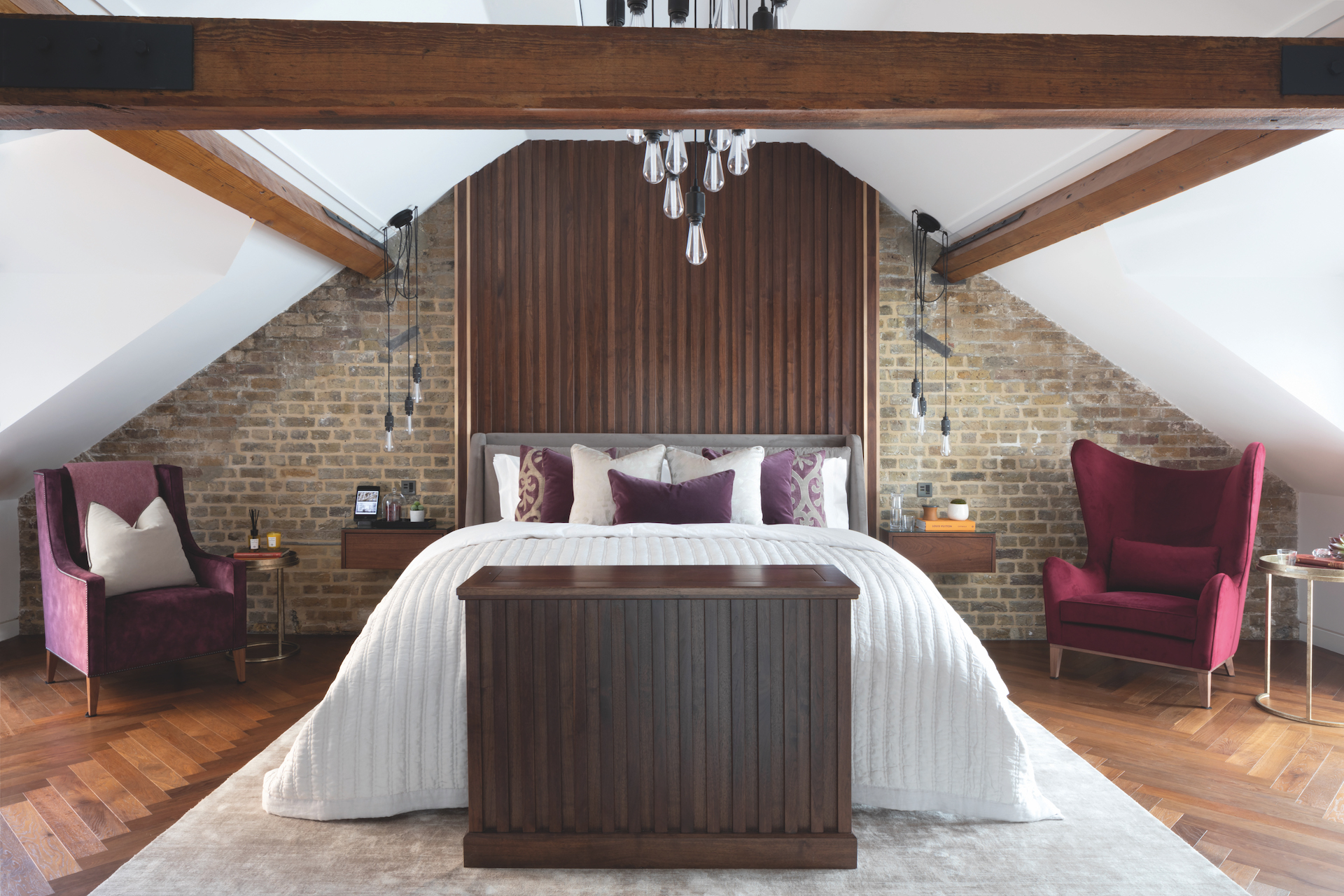 But with so many windows, and large open spaces to consider, the latest in Lutron automated blinds and curtains were chosen. These can be controlled through an app that was designed specifically for the property, or via stylish control switches.
Low energy dimmable LED smart lighting has been specified throughout, with special timers based on sunrise and sunset schedules, to ensure lights are only switched on when they're needed, and also that they work in tandem with the motorised window dressings. And as you might expect, creating a specific 'mood' using the lights is as simple as swishing your finger.
And while we adore the fact every piece of technology can be easily accessed and controlled from a single app, possibly the most practical feature in the whole development, Cornflake implemented a 'last-person-out' switch to allow the homeowners to press one button near the door, which turns all the lights off.
The Clink cost in the region of £500,000, and was designed and implemented by award-winning London based smart home specialists Cornflake