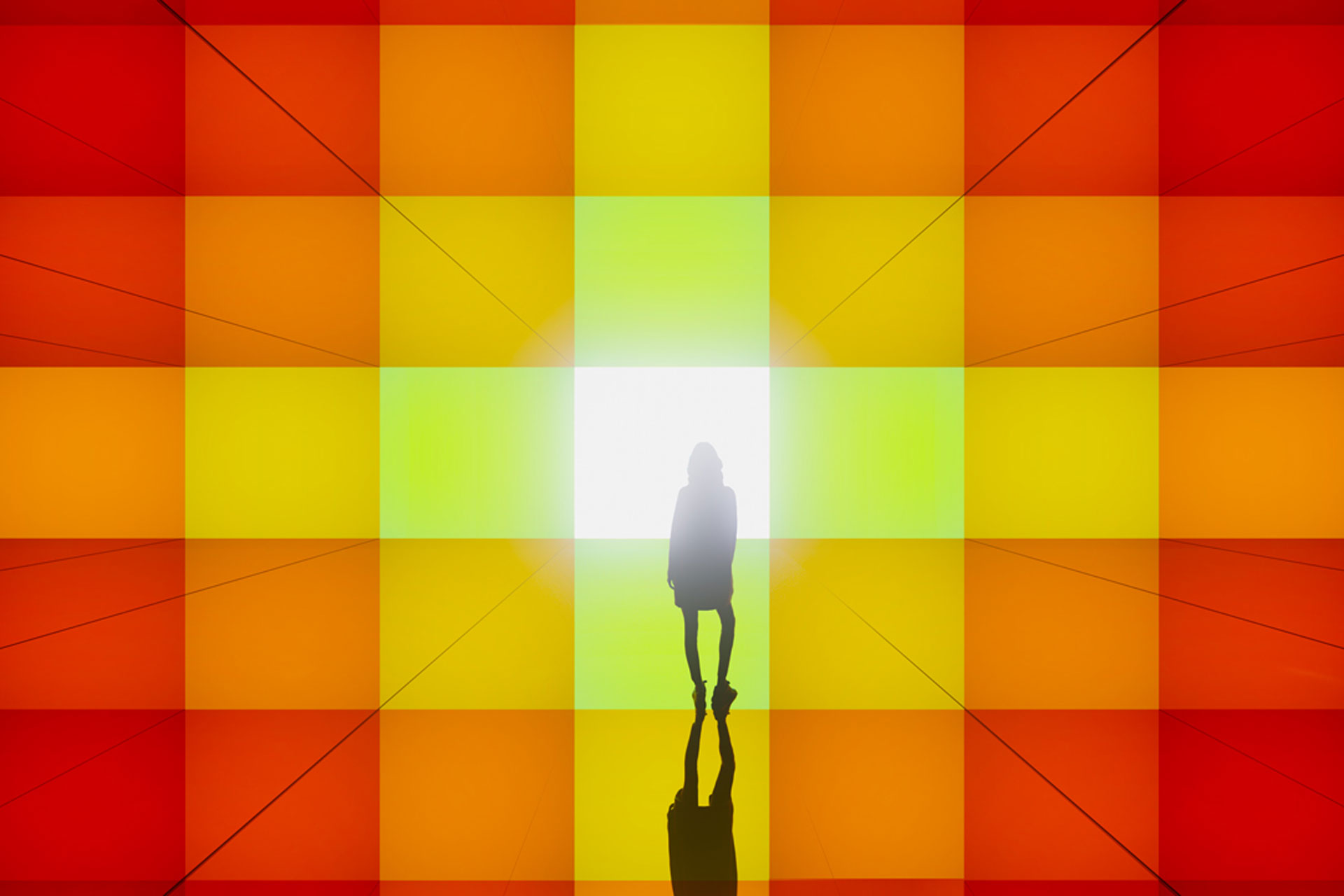 London Design Festival 2022: Here's Our Top 5 Exhibitions
---
From repair culture, to relationships, there are five unmissable exhibitions at London Design Festival 2022…
London Design Festival 2022: The C&TH Guide
What is the London Design Festival? 
This is the 20th anniversary of London Design Festival (LDF), an annual event that showcases the best of contemporary design across 300 talks, events, exhibitions and installations, as well as workshops, showroom tours and product launches. 
Considered one of the best design festivals in the world, LDF is a nine day festival (this year, running 17–25 September) that's centred around 12 'design districts' in London. 
All events originally scheduled for Monday 19th September are expected to be rescheduled in honour of Queen Elizabeth II's funeral.
London Design Festival 2022: Five Knockout Exhibitions 
Into Sight, by Sony Design
If you're into immersive experiences, then Sony Design's Into Sight, at Brompton Design District, is for you. Tipped as an 'infinite vista of light and colour', it sounds like an evolution from the sell-out immersive Yayoi Kusama exhibitions over at the Tate Modern. More than just shifting, kaleidoscopic visuals, expect to encounter a play of audio dimensions, too.
When you'll walk in, you'll first find a room that explains the process of Sony's immersive experience. Which explains the whole raison d'etre of the Into Sight: which is about exploring the challenges of our future with the physical and the virtual world and how this comes together. And the installation wants us to bring people together to experience the space, rather than apart (which we'd typically associate these experiences with VR headsets).
So you'll find that the audio and the visuals, when you walk into the cube, matches your own movements, and the crowds' movements, becoming a truly interactive work of art.
Where? Brompton Design District, SW7 2JE
Book: londondesignfestival.com
Two Kettles, No Sofa, by James Shaw and Lou Stoppard
Exploring the awkward clunkiness and joy of couples moving in together, this installation is crafted by a cohabiting couple, designer James Shaw and writer Lou Stoppard. It tells the story of how a couple negotiates the strangeness, conflicting tastes and habits, and the physical possessions that represent this. The display was influenced by Stoppard's short story, and Stoppard's story itself inspired Shaw's work. 
Where? Brompton Design District, SW7 2JE
Book: Seeds.london
Swivel by Sabine Marcelis
Celebrating colour, designer Sabine Marcelis – along with Dutch material brand, SolidNature – has transformed the grey, concrete square of St Giles (off Tottenham Court Road) into an interactive space of play. 
Anyone is welcome to sit on the several colourfully patterned, swiveling stone chairs. It's meant to give a moment for us to pause and enjoy this playground of seating. Consider your 'inner child' sufficiently healed after a swivel or two.
Where is it? Centre Point, St Giles Square, WC2H 8NH
Book: londondesignfestival.com (no ticket required).
R for Repair: London x Singapore, by V&A
Repair is all the rage these days as we renegotiate how we engage with material culture during a climate crisis. The exhibition (that was initially an exhibition in Singapore in 2021) asks us about our relationship with waste, and explores how repair can be a creative, beautiful, process. 
Members of the public were invited to submit broken objects, with a story of why they were attached to them. These objects were then handed to designers, where they were asked to create something new but respect the owner's attachment to the object. 
The London Design Festival exhibition will show ten of these objects, and everything on display will be returned to the original owners after. 
Where is it? Gallery 76, Design 1900-Now, V&A South Kensington
Book: vam.ac.uk
Henge, by Stanton Williams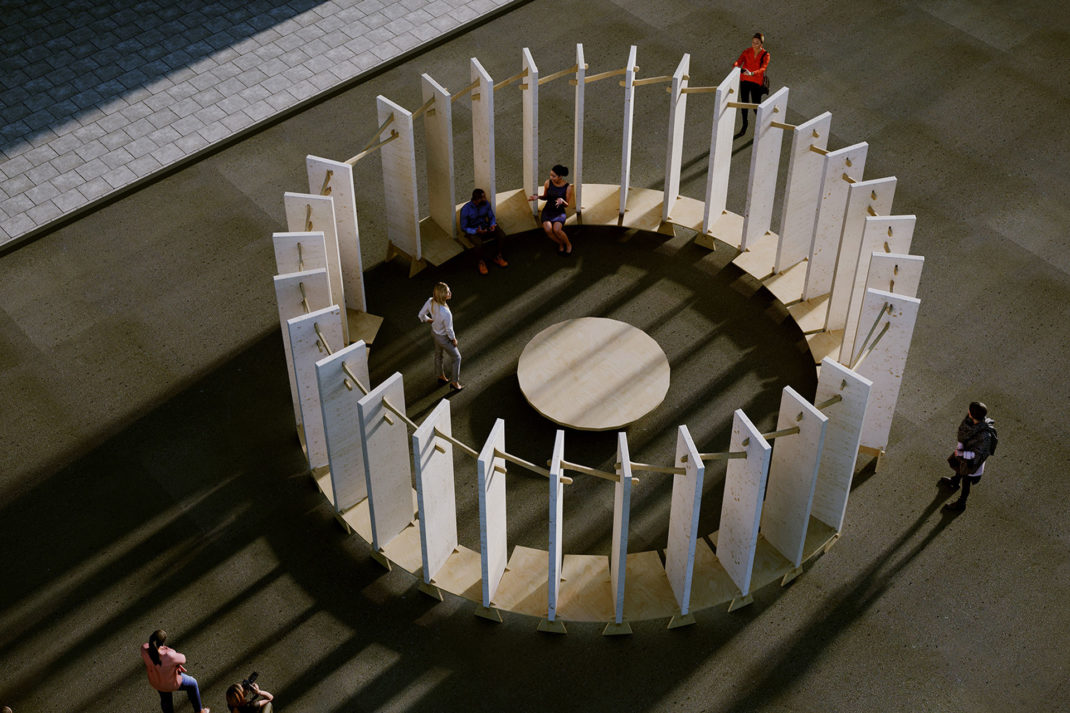 Inspired by Neolithic structures (hello, Stonehenge), Henge hinges on many other of the installations at LDF: reclaiming a sense of play and wonder as an adult. With an emphasis on circular form, Stanton Williams wants to encourage togetherness, and bring gathered spaces back into the fold.
This nod to Neolithic forms is expressed in it's materiality. It's made of 150 million year old Jurassic limestone, a zero carbon, recyclable material.
Where? Henge at Canary Wharf, Wren Landing, Canary Wharf, London, E14
Book: londondesignfestival.com (in person, no ticket required)