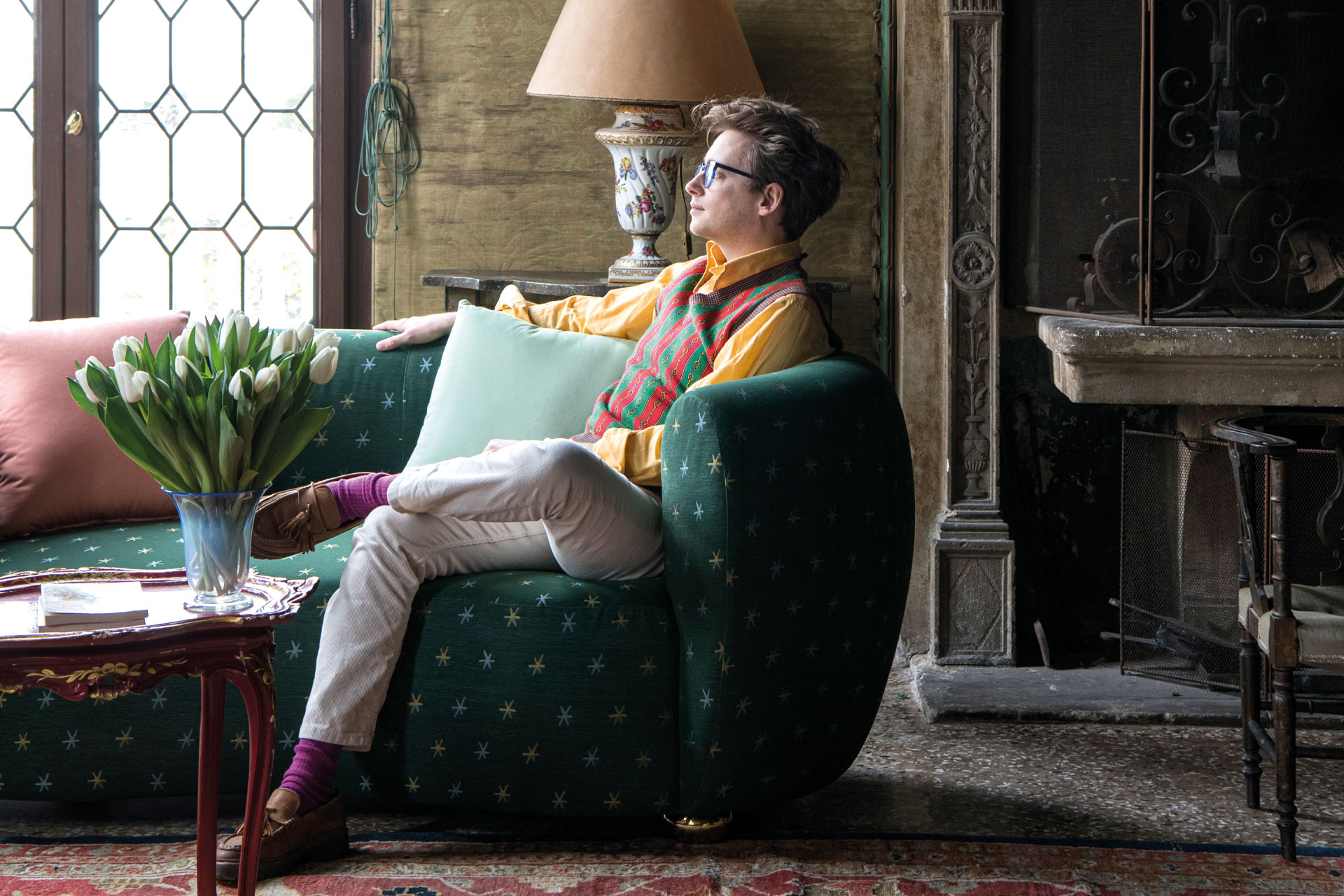 Exclusive Interview: What's The Latest With Designer Luke Edward Hall?
---
Luke Edward Hall is a man very much in demand
Luke Edward Hall is everywhere at the minute: from his clothing and homeware brand, Chateau Orlando, to his interior design studio, a new fabrics collection with Rubelli, a recent book (A Kind Of Magic, Vendome Press, £50) and even splashed across Instagram (he has the perfect feed). Carole Annett managed to pin him down for a chat.
Artist and designer Luke Edward Hall's creative ethos is shaped by a love of storytelling. Since founding his studio in 2015 his roster of accomplishments includes: designing the interiors of Les Deux Gares, a Parisian hotel and café; collaborations with Lanvin, Burberry and a host of others; a knitwear collection, Chateau Orlando; and not to mention being a guest on C&TH's own House Guest podcast. His latest venture is a collection for Rubelli, the renowned Venetian fabric house, and a new book, A Kind of Magic.
Exclusive Interview: Luke Edward Hall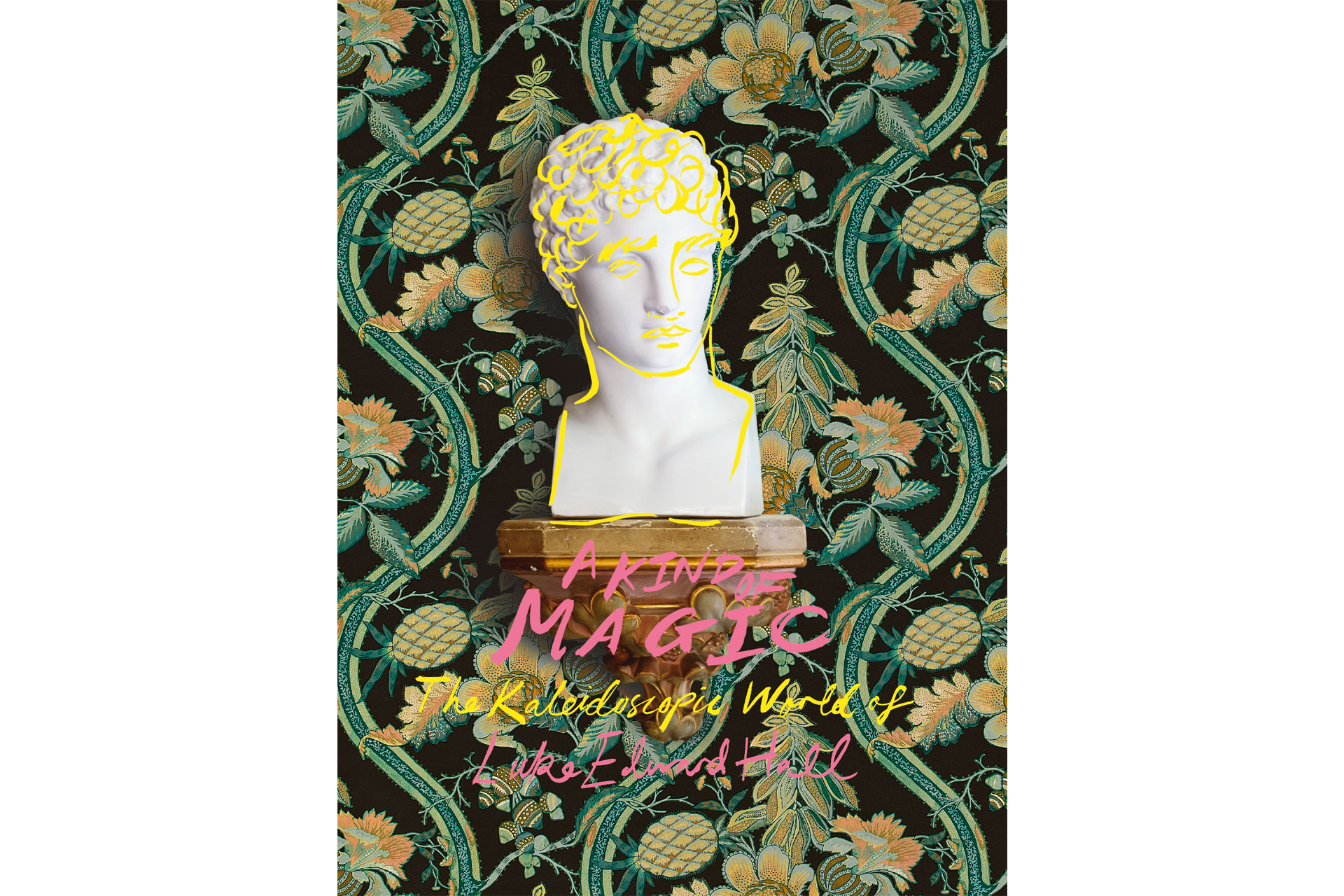 'Return to Arcadia' is your new collection for Italian fabric house Rubelli.
It's inspired by my English country garden and my love for ancient Greek and Roman art and architecture shines through – lyres, temples and classical faces appear among flowers, leaves and stars. My favourite hues are splashed across it, from dusty violet, mustard, burnt orange, pale pink and sky blue to emerald and olive green. I am particularly proud of the fact each of the designs started with drawings – even the stripes were drawn by me before being made into digital patterns. The result is a collection with a very handmade feeling, full of character and joy (rubelli.com/en).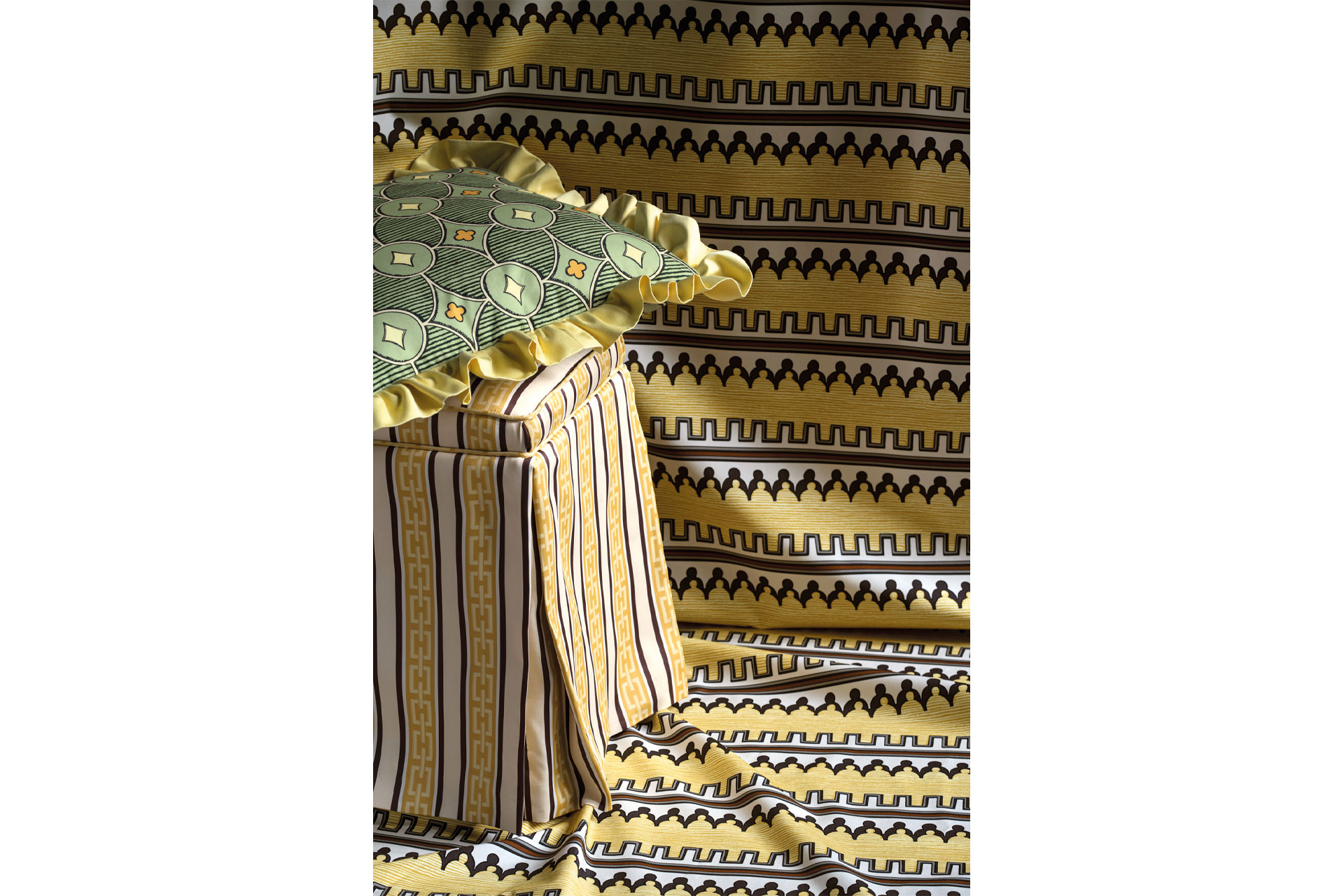 After the success of Les Deux Gares, any similar projects on the horizon?
Josette in Dubai opens, we hope, in the autumn. It's a big brasserie, with a stage for performances inspired by the Parisian originals. I took inspiration for the design from 1920s London and Paris. It will have a bombastic Baroque feeling to it, too, very romantic and glamorous. I looked to designers from the past including Syrie Maugham and Dorothy Draper. Think lots of pink panelling, marble floors and mirrored columns (oh.co.uk).
Your new book A Kind of Magic, The Kaleidoscopic world of Luke Edward Hall is described as a flamboyant volume oozing eclectic style.
The book is focused around my spaces – where I live in with my husband (interior designer Duncan Campbell) and also my workspace. It's a collaboration with my good friend, the photographer Billal Taright. We took photographs throughout the year, so you get a sense of how our cottage, and in particular the garden, changes with the seasons. Essays on things that inspire me feature too, as well as drawings and snippets of new projects. (Vendome Press, £50)
Any new passions or places?
We're planning a trip down the Nile for spring, which is making me quiver with excitement because I've never been to Egypt but have always wanted to go. So many incredible things to see!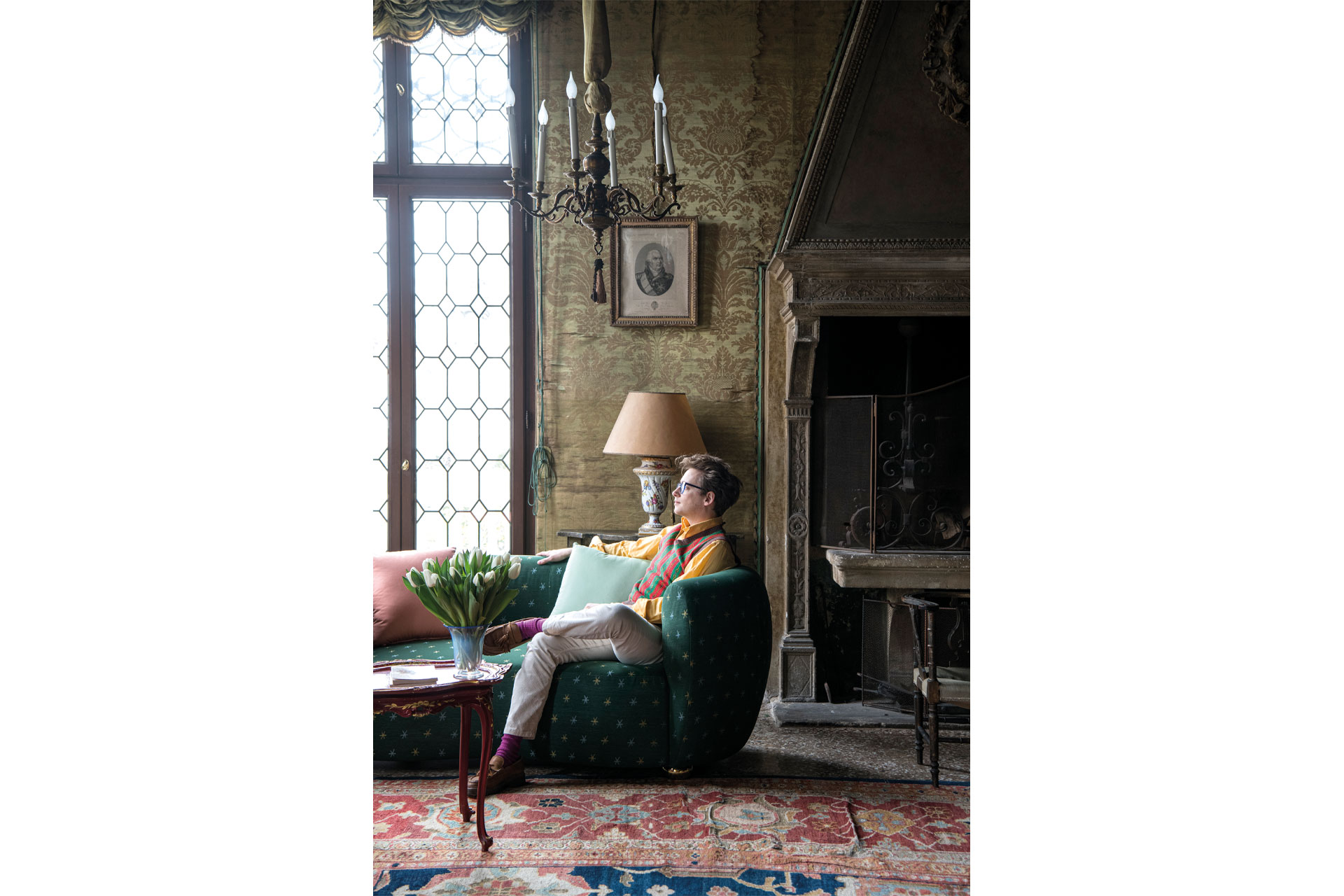 We haven't mentioned art…
I'm currently putting the final touches to drawings and paintings for a solo show with The Breeder, the gallery I work with in Athens, which will take place this month (14 Sept to 4 Oct, thebreedersystem.com). I'm also spending a lot of my time working on Chateau Orlando. Our AW22 collection will feature around forty pieces, including homeware (chateauorlando.com). Lastly, I'm illustrating a book – it's a really exciting project, a collaboration with a poet, and will be out next year.
DISCOVER MORE:
A Kind Of Magic: Here's a Sneak Peak of Luke Edward Hall's New Book / Luke Edward Hall Launches First Fashion Brand, Chateau Orlando