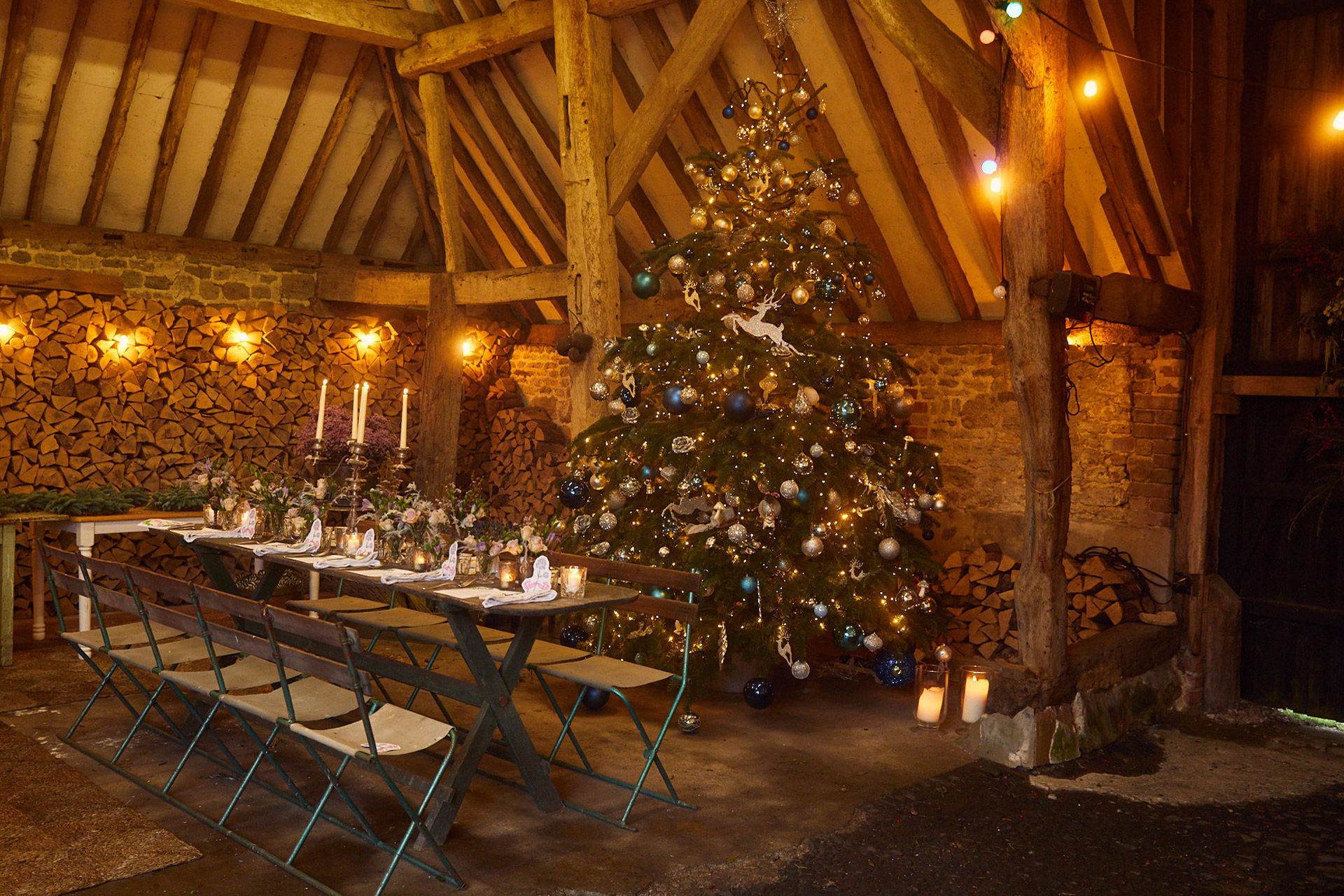 How To Make Your House Christmas Ready: Nikki Tibbles' Top Tips
From outdoor lights to table settings
By Nikki Tibbles | 3 weeks ago
Award-winning florist Nikki Tibbles shares her top tips for getting the house ready for Christmas
Our homes have been a constant source of comfort throughout the year. For me, Christmas is a very special time and I love nothing more than welcoming loved ones into my home to celebrate with me and my four rescue dogs.
Christmas should be extra special and as a florist, I do this by decorating my home with a huge potted Christmas tree (and endless petite trees in every room), beautiful wreaths –both on my front door and on my barn door – and lots of lights.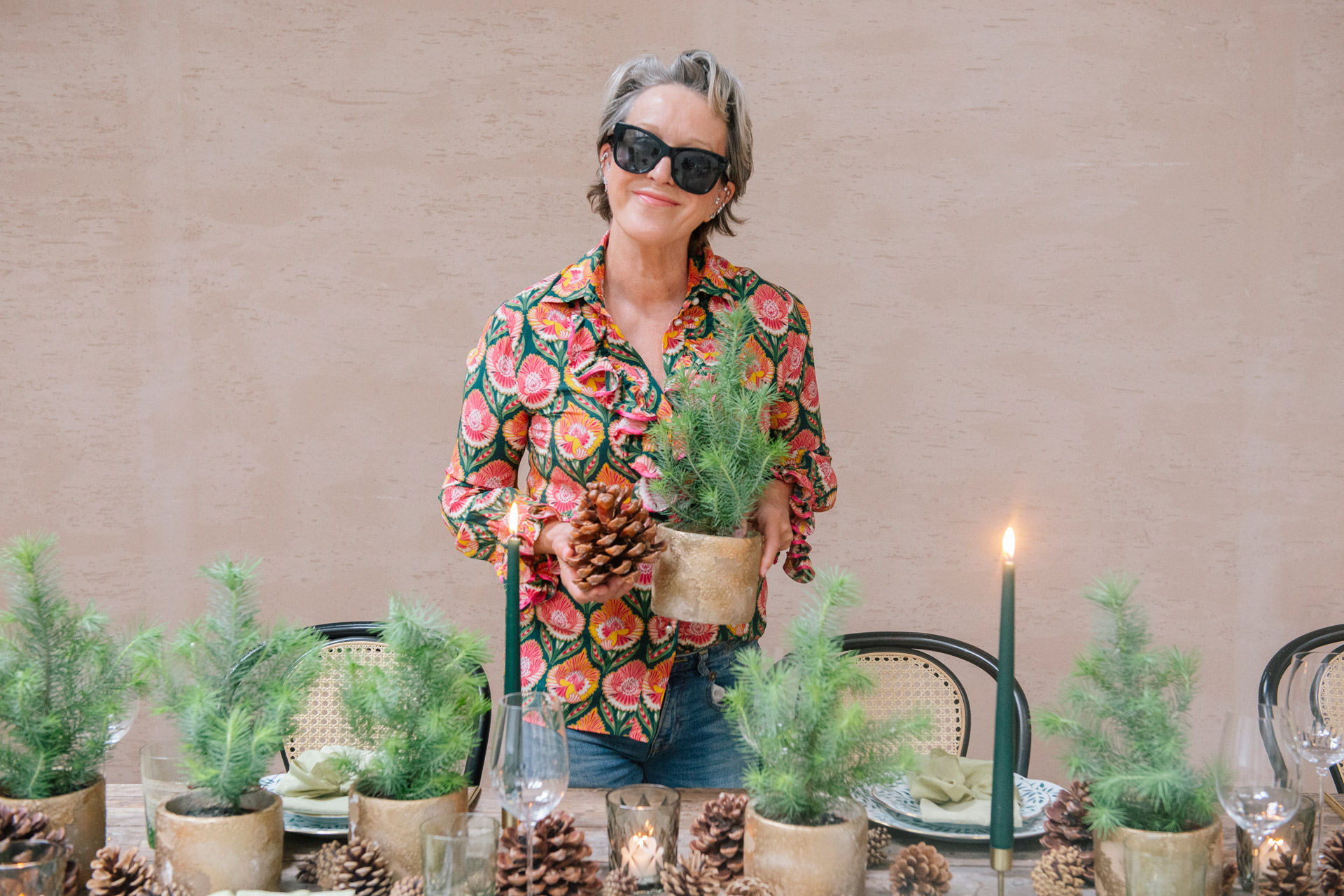 How To Get Your House Ready for Christmas
Outdoor lights
Fill trees and the front garden with beautiful tree lights – I always find outdoor lights to be a very welcoming.
Storm lanterns
Storm lanterns gathered around the front door are always a good idea and, of course a big beautiful, overflowing wreath made with local and seasonal gorgeousness is a must.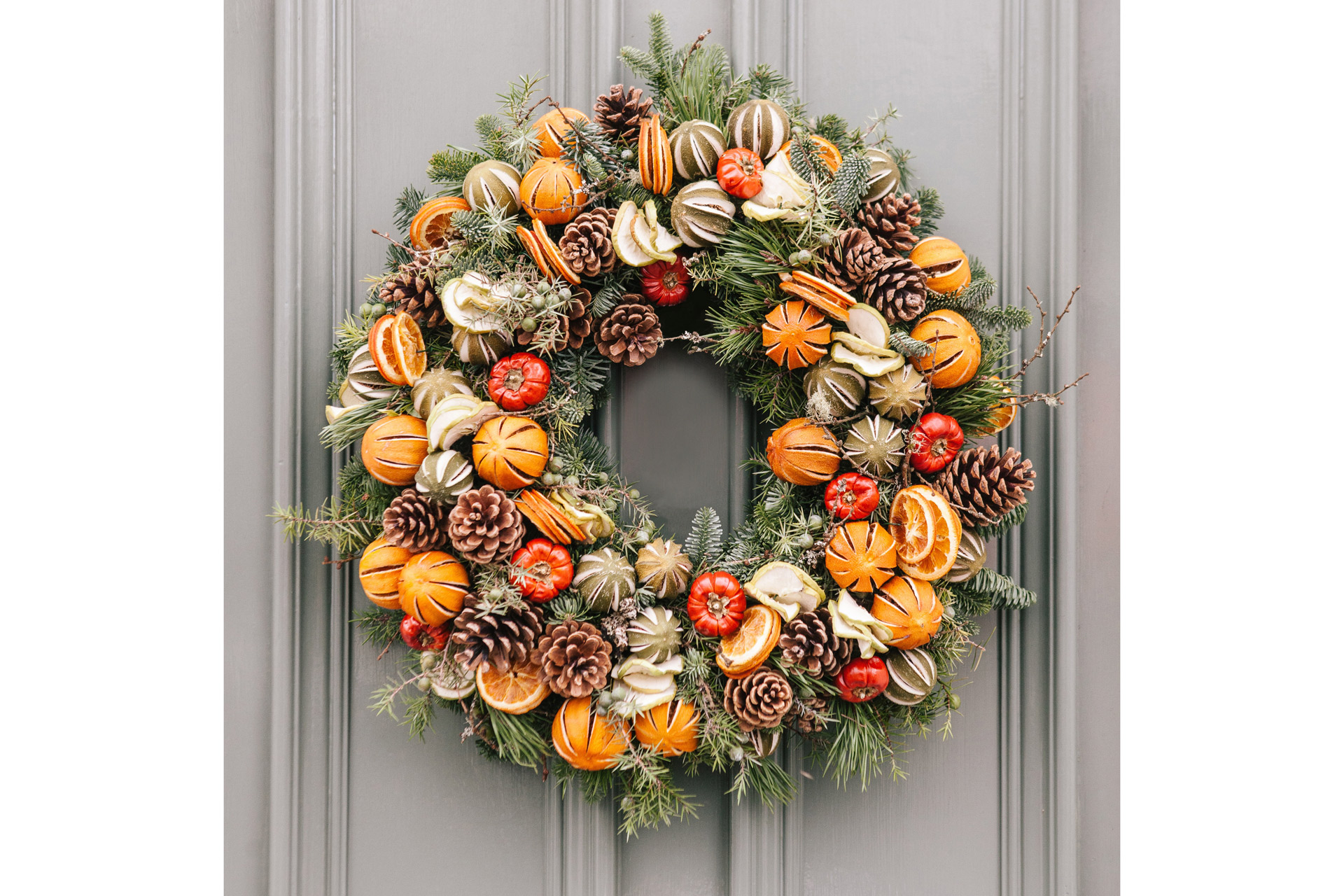 Scented candles
When you open the door to your home it should be a complete assault on your senses and a warm and cosy environment full of comforting candle light and fragrance. My favourite Christmas candle is True Grace Manor Christmas which smells of mandarin and warm woody cinnamon.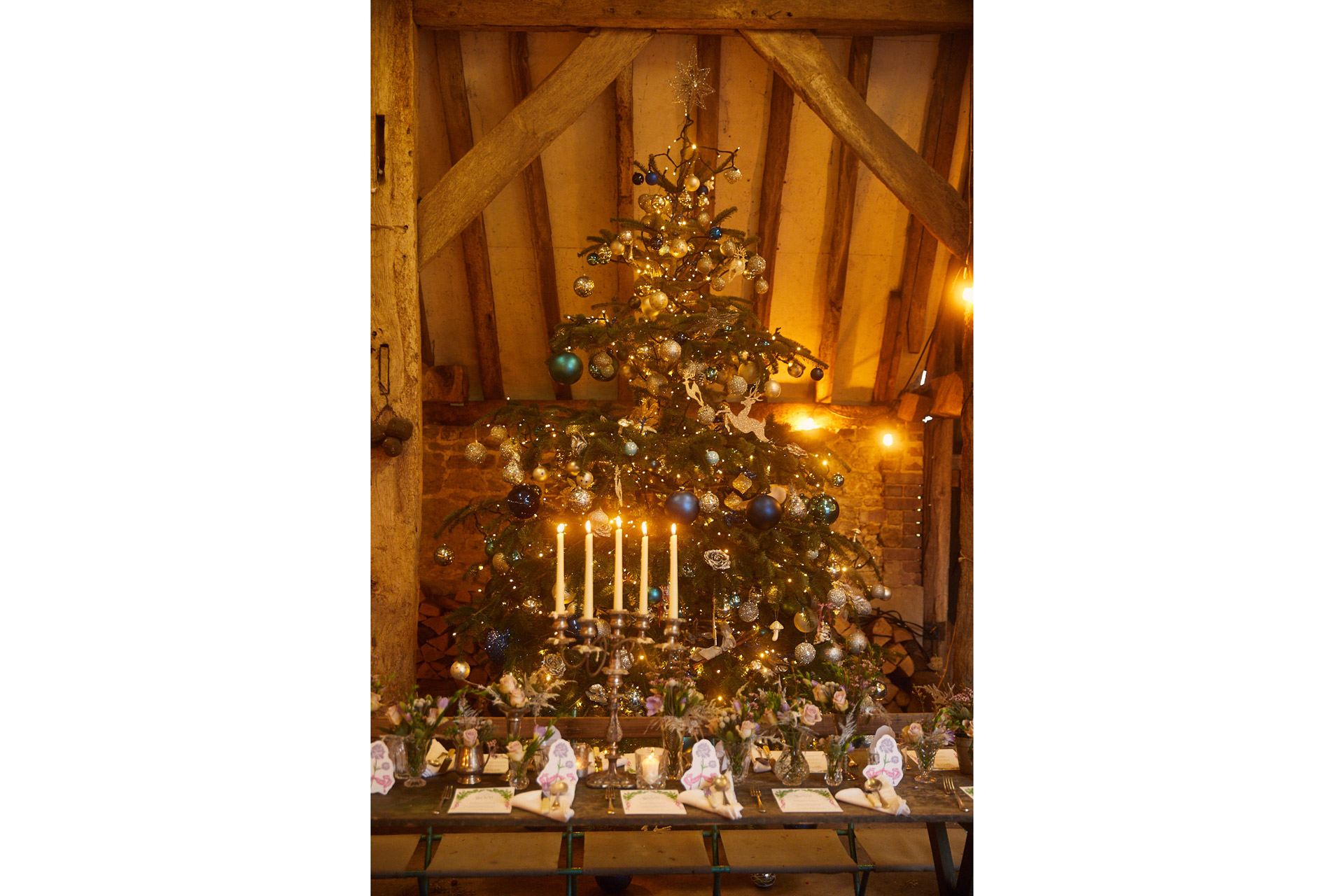 The Christmas tree
The Christmas tree should be the focal point of anyone's home. Sustainability is key and for my clients we only supply growing trees that can be enjoyed all year round – either in the garden or on a balcony. Growing trees in pots are available in all sizes.
For me the most important thing is to make sure there are so many lights on the tree and that they are all wired onto each branch individually, not just wrapped around the tree.
Choose your theme – there are so many different themes but if you can use your existing decorations do. You can always dress your tree with holly, ivy, pinecones, lichen branches and seasonal foliage to keep it natural. Always use glass baubles – not plastic and try not to add too many different elements. Sometimes the simpler the better.
Foliage
It's always good to dress your mantelpiece with a garland or swag that matches the tree. You set the theme from the door wreath into the house, to the tree, to the mantelpiece and the staircase. It's always nice to dress the stairs with foliage and pine cones which you can either buy from your local florist or gather from your nearest woodland.
Potted plants
Every room should be full of candles and fragrance and wherever you can have potted plants around the house. I love mini Christmas trees, paper white hellebores and heather, hyacinth bulbs and amaryllis bulbs. Cut lichen branches and sprigs of holly also last well and look very festive.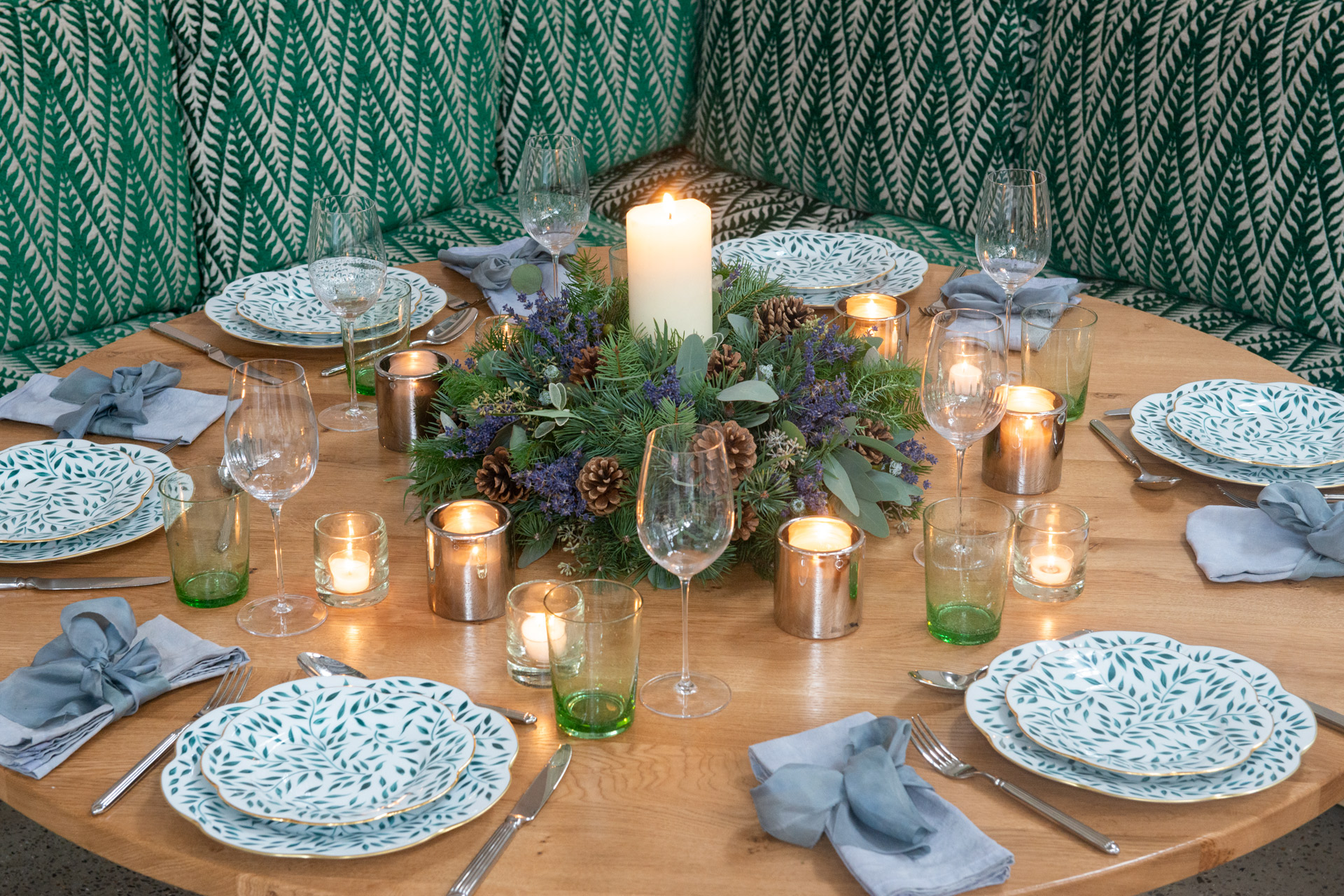 The Christmas table
When dressing the table for Christmas you can never have too many tea lights, bud vases and taper candles. Fill the bud vases with fresh green foliage, rose-hips, grasses and daucus.
A festive wreath can also be used as a table centrepiece. I love adding dried fruit, cinnamon sticks, rose-hip, lavender, foliage or freshly scented pine which to me is the scent of Christmas. Another option is to dress the table with mini potted Christmas trees!
READ MORE:
How To Decorate a Christmas Wreath / At Home with Nikki Tibbles