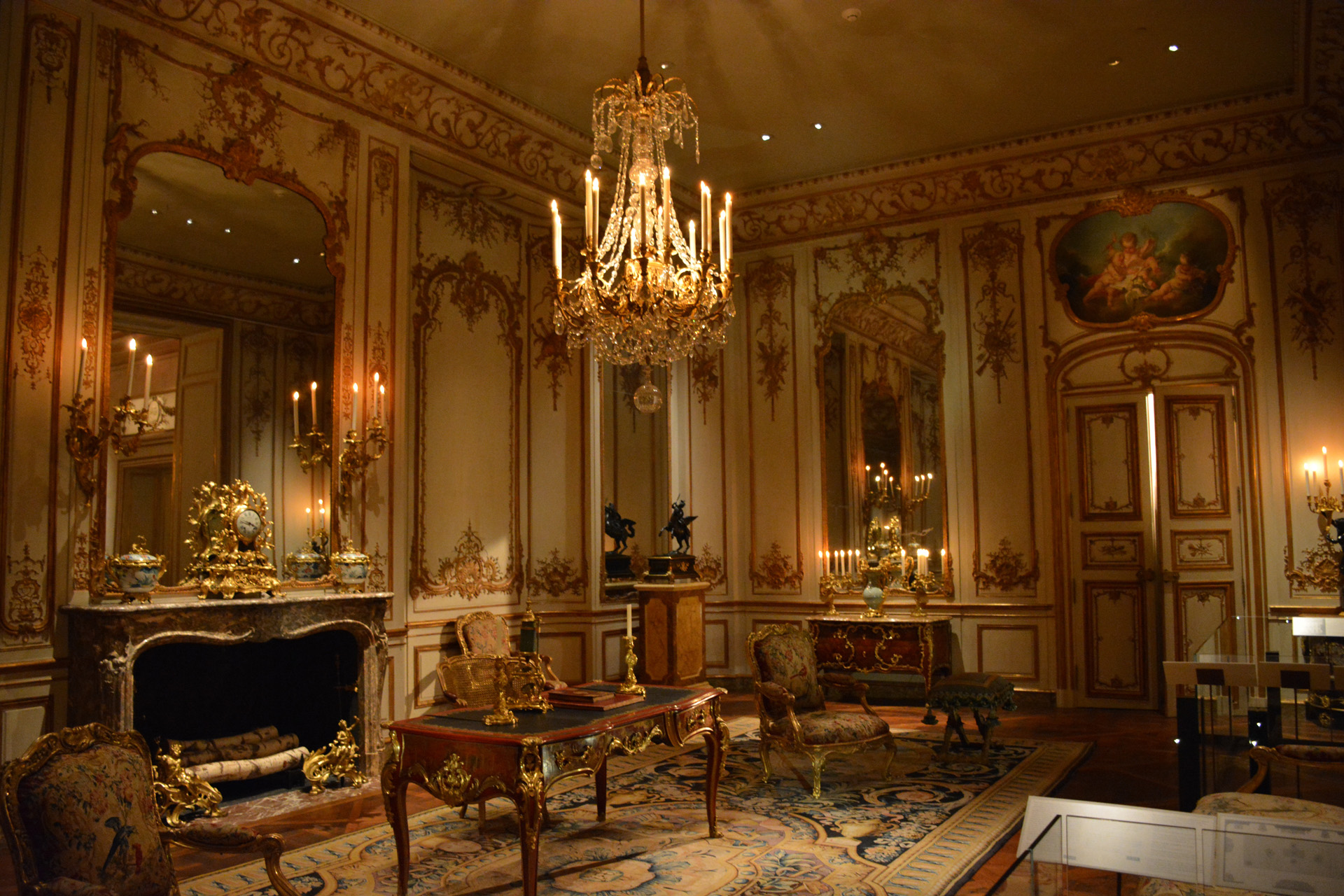 Interior Design Icks: Do You Regret Your Decor?
These trends have lost their spark
Fads come and go, but trends last a little longer, often moving in cycles. So is anything ever really out of style? Yes, says the team at Hiatt Hardware, who analysed global Google searches across the last four years alongside Instagram and TikTok data to reveal the outdated design trends to avoid. Is your design style on the list of doom?
Interior Design Icks: Outdated Design Trends To Avoid
1. Amish
Amish interiors are simple and functional, focussing on hardwearing craftsmanship with clean lines and little ornamentation. 'Amish designs are known for simplicity and reflect the traditional nature of early 18th and 19th-century folk style,' say Hiatt Hardware. But it's on the decline, with a 29 percent decrease in searches and a pitiful overall score of just 0.5/10. Yikes.
2. American Colonial
American Colonial interiors emerged in the 17th and 18th centuries, characterised by simplicity, functionality, and practicality. Think handmade furniture, wooden floors, and muted colour palettes accented by cabriole chairs, claw-foot tables, and highboys. Grander American Colonial homes had painted lining papered walls, often with borders and garlands, and American Colonial homes feature a grand entrance hall, wide staircase, polished wood floors, millwork and wainscoting, with fireplaces often focal points in the room.
'The concept of American Colonial design centres around light and spacious interiors with soft, muted tones,' say Hiatt Hardware. 'Although this style has been modernised over the years, its popularity has seen an 18 percent decline in searches', and its TikTok and Instagram representation is scant to say the least.
3. Chippendale
Chippendale interiors emerged in 18th century Europe, and is named after English cabinetmaker Thomas Chippendale. A blend of Rococo, Chinese, and Gothic elements, this design is mainly characterised by the style of the legs and feet of furniture, and is frequently made of a dark-coloured wood. Think ornate carvings, intricate patterns, classic cabriole legs, and ball-and-claw fee. But this once-opulent style has lost its spark, say Hiatt Hardware.
4. Nautical
Anchors away – this design style is on the rocks. You might be craving a breath of sea air, but nautical interiors are one of the most outdated design trends, and Hiatt Hardware warn us to avoid it. With shades of blue, white, beige and grey, this ocean-inspired design trend often adds sea creatures, ships, shells, anchors and ropes to emulate the sea. Plus, natural materials such as wood, stone and jute root nautical interiors in reality – perhaps you even display a piece of driftwood salvaged on your own beach holiday.
5. Hollywood Glam
If you love jewel tones, excessive glamour, high-shine finishes and rich fabrics, you might have fallen victim to this outdated design trend: Hollywood Glam. It's dramatic, sensual, uncluttered and thoroughly edited with nods to Art Deco and Mid Century Modern – but we've had enough, say Hiatt Hardware.
6. Arabian
'Arabian interior design blends cultural richness, luxury and comfort with captivating colours and patterns,' say Hiatt Hardware. 'Rooms with Arabian designs are modern, elegant and cosily inviting.' But they've lost their allure, with fewer people drawn to this ornate, plush design style than they once were.
7. Venetian
Elegance, grandeur, opulence: Venetian interiors have attracted designers for centuries – but they're a bit stuffy these days. Characterised by rich colours, intricate patterns and interesting textures (think gilded mirrors, chandeliers and frescoes), we've seen this most recently in The White Lotus, but would you want to live in a Venetian palace all the time? Unlikely. Say goodbye to marble floors, ornamental vases and murano glass – but we'll keep the traditional waterfront views, thank you.
8. Art Moderne
Also known as Streamline Moderne, this design style emerged in the 1930s and '40s, and is characterised by angular, straight lines and geometric patterns, toning down the Art Deco with more basic colours and more natural light. That said, rounded corners are common, with minimalism generally ruling the day to create a sleek, modern feel. Sound nice? Well, it's actually the entry faring best on this list, with a cult following pulling it into this century.
9. Medieval
Arguably the most outdated design trend on the list, Medieval interiors are seriously stuffy – but maybe that floats your boat. With dramatic stone and rich wood accents, Medieval interiors are all about feature walls, decorated floors, interesting wallpaper, heavy furniture pieces (think carved wooden chairs, benches and tables, with upholstered chairs and sofas and thick draperies), and generally throwing it back to the middle ages. Great for a period property, but not quite what we're looking for on TikTok it seems.
10. Romantic
Romance might be dominating the catwalk, but this dreamy interior design trend is dying a death following a recent renaissance. Romantic interiors are all about warmth, cosiness and femininity, and are fuelled by vintage pieces combined with bold floral prints, soft curves and sumptuous fabrics like velvet, silk, brocade and lace. Warm lighting casts an intimate ambience over intricately carved or distressed wood furniture, accompanied by draperies and a hint of metallic accents.
Timeless Design Trends
What to opt for instead? These three timeless design trends, say Hiatt Hardware.
Japandi
Combining Japanese and Scandinavian design styles, Japandi is rooted in minimalism, with simple layouts, natural elements and muted colours. It's experienced a 1,275 percent search increase in the last four years, with an avid following on both TikTok and Instagram.
Maximalist
On the opposite end of the spectrum, more is more with maximalism, which is an extremely popular trend on social media. Think vivid hues, luxurious accents and exuberant patterns – can you handle it?
Japanese
And Japanese without a Scandi touch is a strong, timeless interior design style, highlighting the peaceful quality of nature and simplicity to make a tranquil haven of our homes.