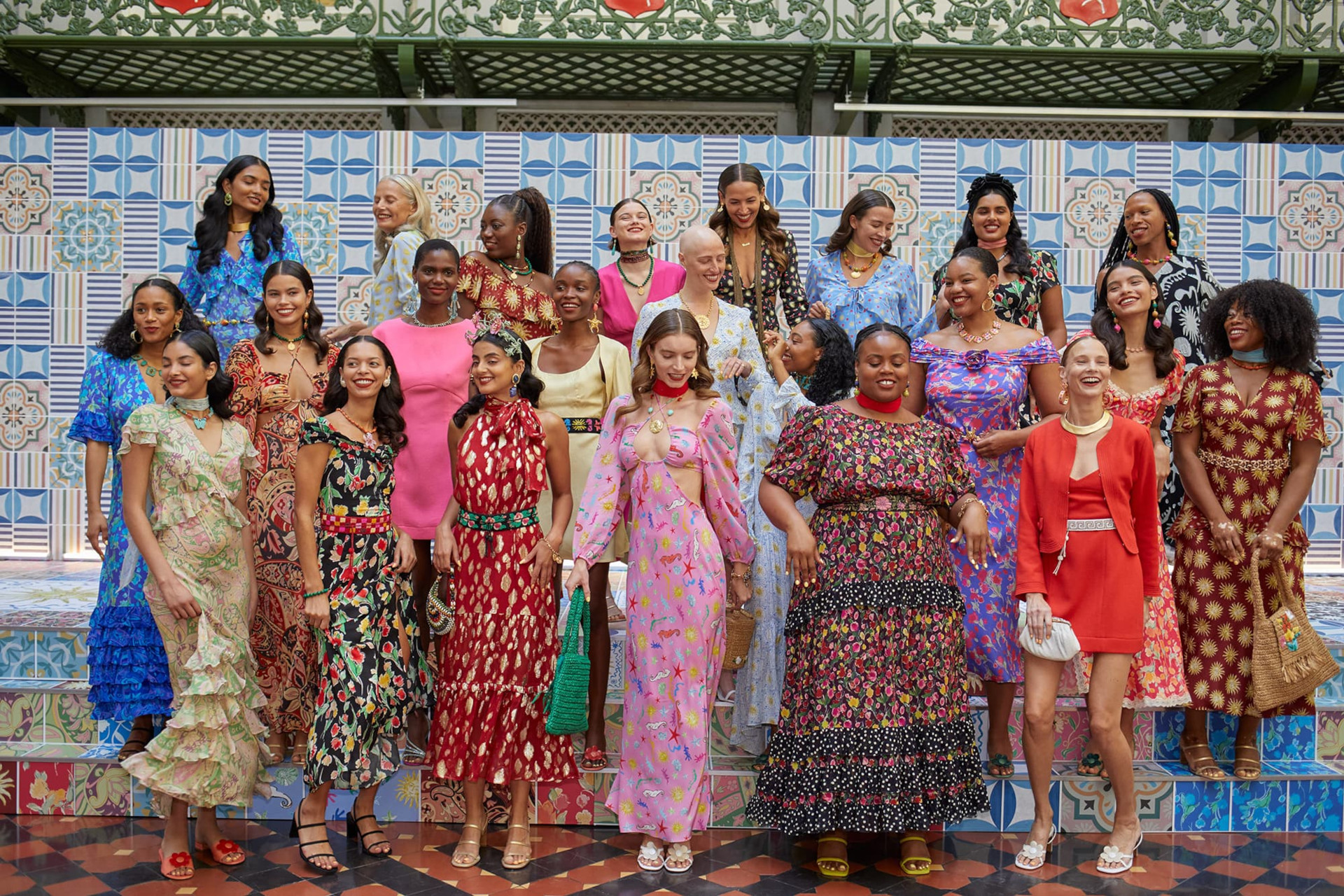 RIXO Takes a Trip to Goa with its SS23 Collection
---
For its SS23 London Fashion Week presentation, RIXO takes us to the sunny shores of India. Ahead of the unveiling of 'Postcards from Goa', founders Orlagh McCloskey and Henrietta Rix shared their inspirations, collection highlights and plans for the future.
As a preface to the show, the brand paid its respects to Queen Elizabeth II, who recently passed away the week before Fashion Week on 8 September. 'Orlagh and I will be making a fitting tribute to the queen through a toast with our guests at our London Fashion Week presentation,' said Henrietta. 'We'll also be converying our respects with a minute's silence.'
RIXO Takes a Trip to Goa with its SS23 Collection
Can you tell us about the idea behind 'Postcards from Goa'?
Orlagh: I visited Goa whilst on a trip to India visiting our supplier, and fell in love with the place immediately. I knew that I wanted to incorporate the beautiful ceramics and tiles, as well as all the vibrant colours into our summer collection straight away. We were so inspired by all the different places we visited, particularly the Latin quarter – the Fontainhas – which really was the basis of our collection print stories.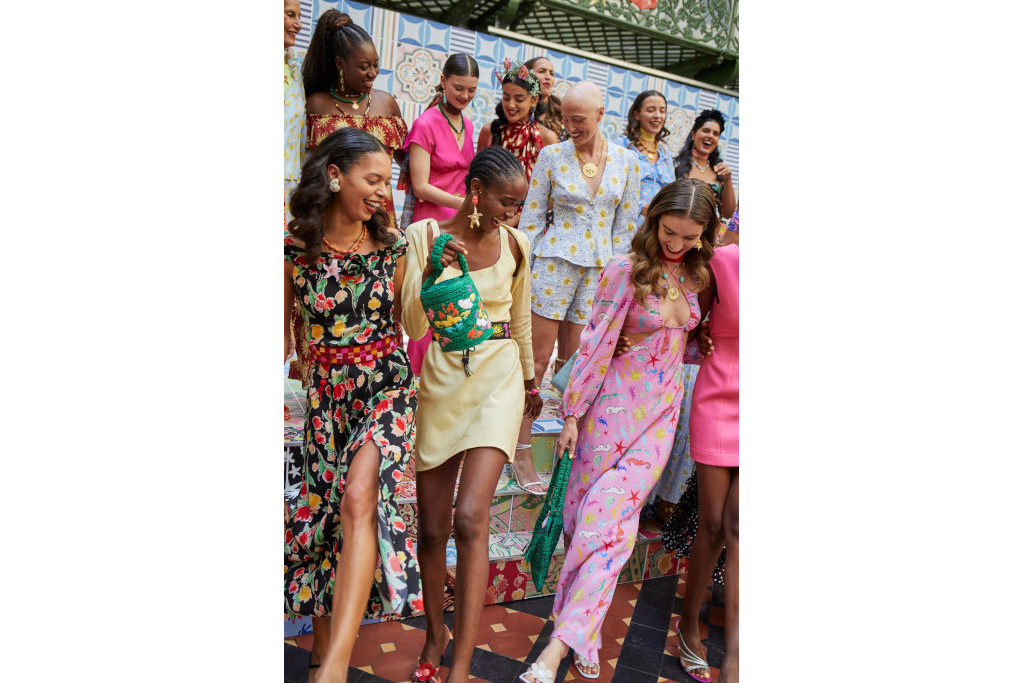 What drew you to the Fontainhas specifically?
Orlagh: We noticed similarities with RIXO's DNA. The intricate patterns on the tiles in the area were so beautiful and reminded us of RIXO's hand painted prints. There were so many of these beautiful bright pink flowers everywhere, I kept sending pictures of them to Henrietta and we both knew we wanted to include this into our SS23 colour pallet.
Any local haunts we should visit in Goa?
Orlagh: We stayed at Ahilya by the sea, followed by a place called 'Elsewhere' which was completely secluded – we did yoga on the beach every morning. In terms of food, 'Gunpowder' was so authentic and delicious, definitely a must visit.
Describe 'Postcards from Goa' in three words.
Henrietta: Bold, Bohemian, Feminine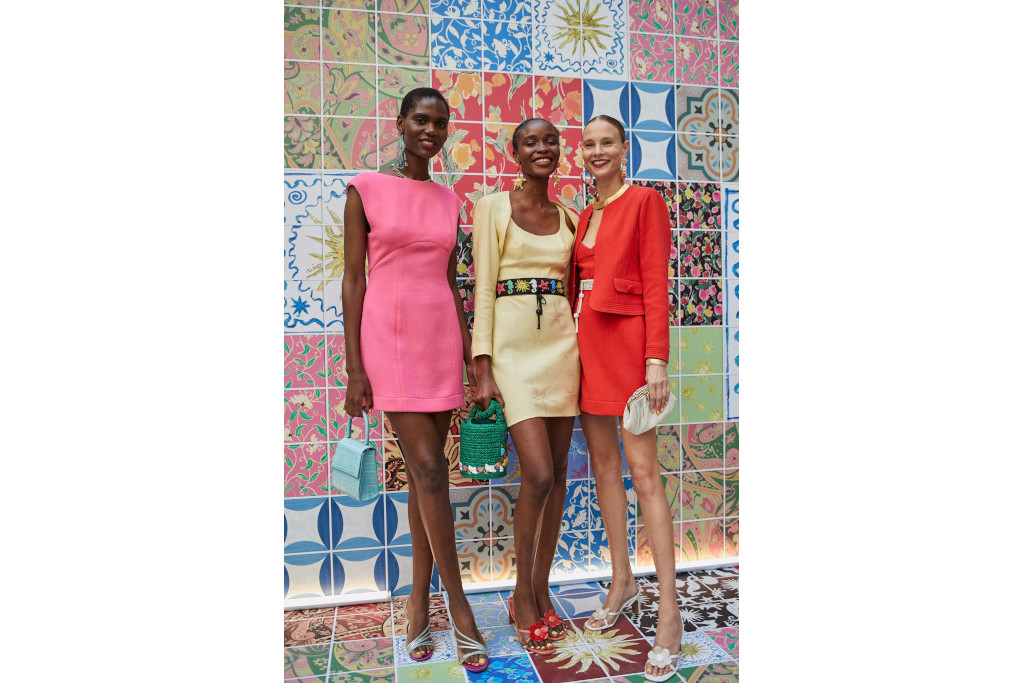 The collection is packed with beautifully vibrant prints – do you have a few favourites?
Orlagh: My favourite print story has to be the 'sun' print, I had so much fun painting it out initially, so seeing it come to life was so exciting.
Henrietta: I love the 'Coral Fontainhas Floral', adorned on one of our gorgeous co-ords in a new shape combination for RIXO. The colour is so flattering, everyone will look amazing wearing it.
What role do co-ords have in the collection?
Henrietta: Orlagh and I love mix and matching prints and having fun with our wardrobes, so we wanted to give our #humansofRIXO lots of choice to put their different RIXO pieces together. Co-ords also allow you to also get more out of your pieces by wearing them in different combinations. We've also introduced co-ords in solid prints, I think a matching dress and jacket is such a polished look.
A piece from the collection you can't wait to wear?
Henrietta: The Maisie & Kelly co-ord – this will look so cool paired with some flats for the office, or dressed up with some statement jewellery for all the weddings I have next summer.
Orlagh: The Kamilla in Paisley. I love this new shape and print combination.
What excites you about the spring/summer season?
Henrietta: I feel that spring/summer brings excitement for warmer weather and holidays. I love enjoying warm evenings spent outside with friends and family.
Are there any trends coming up for SS23 that you're excited for the #humansofRIXO to try?
Henrietta: We've introduced more solid pieces than ever before with this collection. Our customer really trusts our shapes and how our pieces make them feel, that it's really exciting to introduce more simple pieces and patterns, with bright block colours – I'm excited to see the reception it gets from our customers.
What goes into the process of creating an LFW collection?
Orlagh: A lot. It all starts at the research and inspiration stage, which is a huge part of creating any collection. At RIXO we're always so inspired by places we visit, and always look back to vintage fashion and eras, particularly the 1920's and 30's. Our design team spends lots of time on inspiration trips and at the design museum during this stage. Back in the office, we spend time sketching out and painting little motifs that eventually make up our hand painted prints.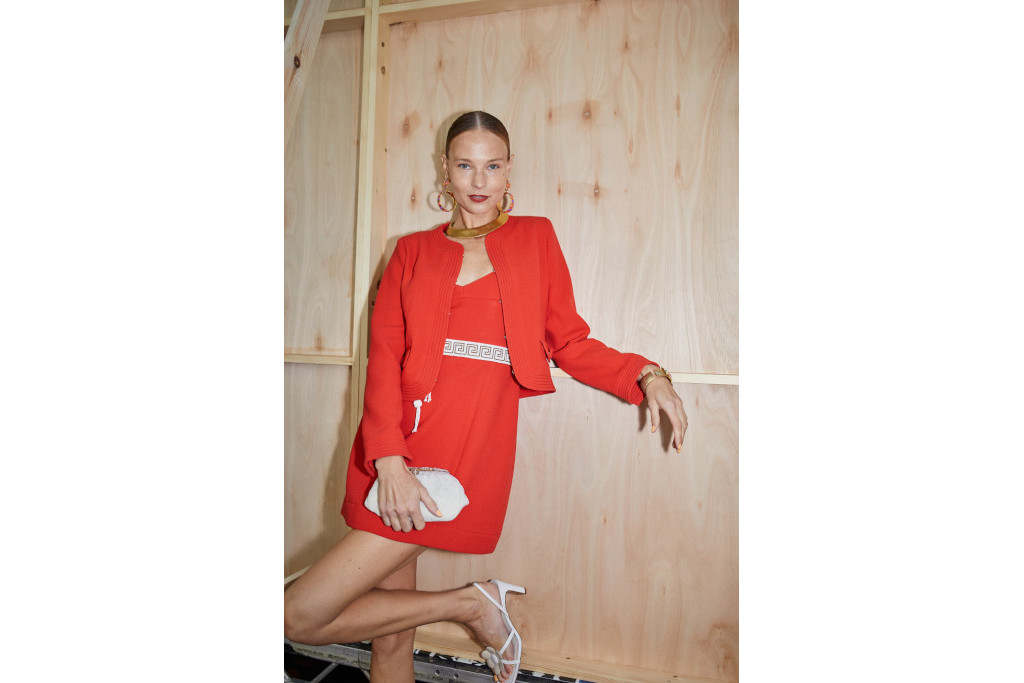 Now that RIXO has been to Goa, where would you like your next adventure to take you?
Henrietta: At RIXO we're never still and always on the move. Next up for us is opening our Carnaby Street store. In terms of our next adventure, there's lots of places we'd love to visit – I'd love to go to Rome to explore all the vintage markets.
DISCOVER
The collection will be available to shop from March 2023 on rixo.co.uk
Images courtesy of RIXO