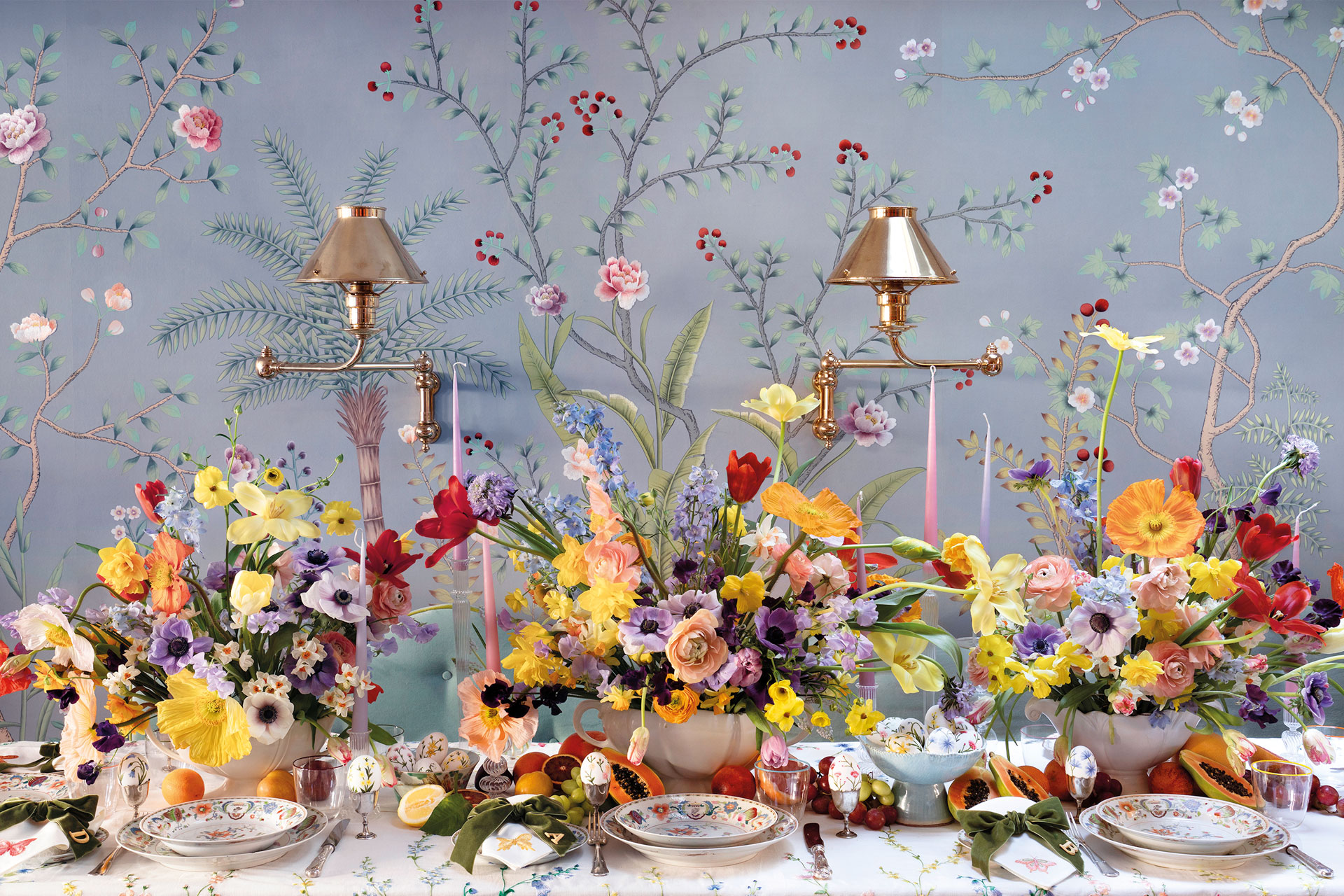 Sustainable Floristry: Can Floristry Be Made Planet-Friendly?
How can we take a more sustainable approach to sourcing and displaying flowers?
By Marc Abbott | 1 year ago
Is sustainable floristry possible? Our rooms and spirits are always lifted by flowers, but traditional floristry isn't exactly planet-friendly. Can we take a more sustainable approach to sourcing and displaying them? Marc Abbott discovers a flourishing community of florist-growers with some easy answers.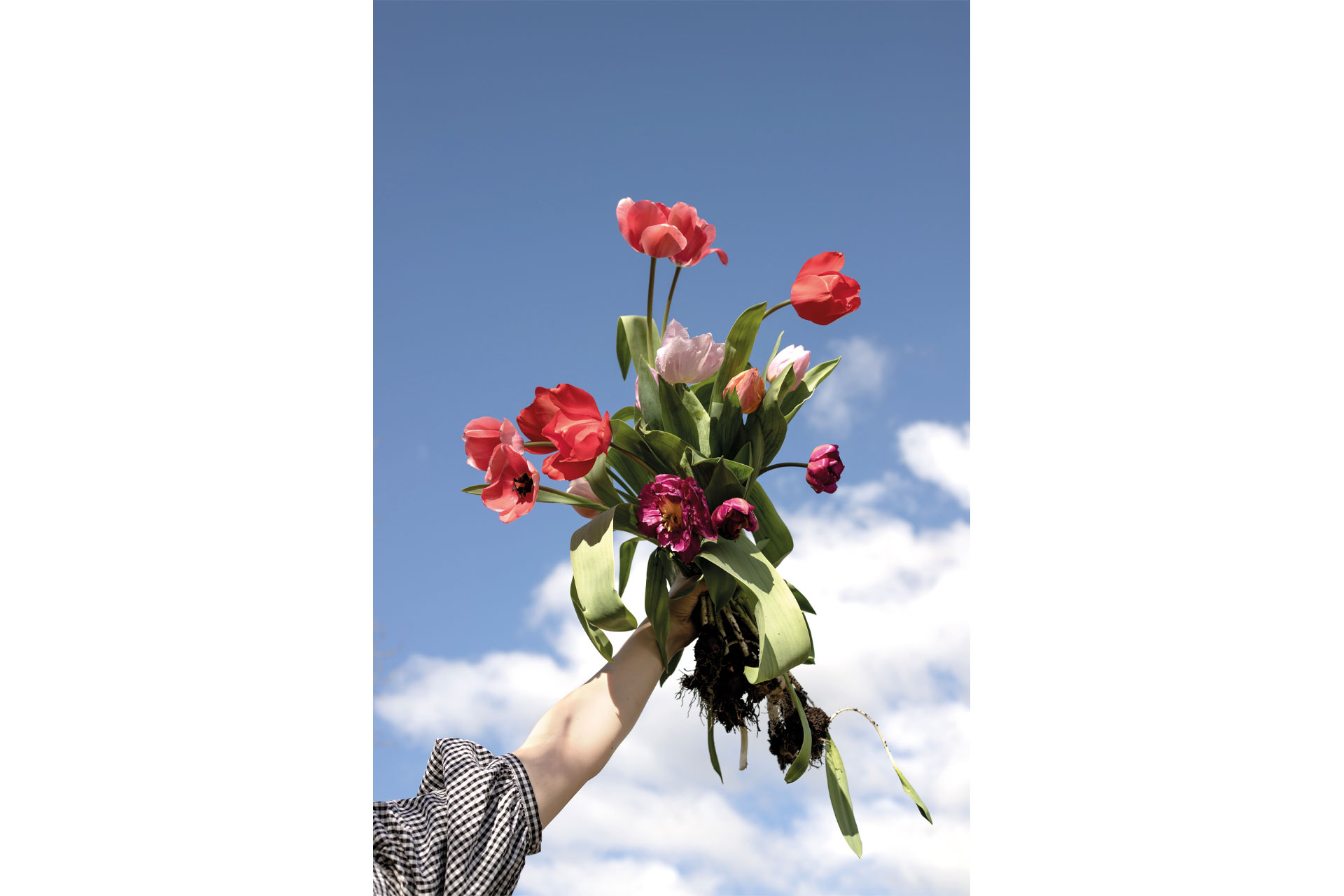 As windows are flung open and summer sunbeams grace our walls, we long for the visual delight and olfactory assault of cut flowers in our rooms. But with ecological approaches to interior design increasingly key, how do we ensure that our floral embellishments are sourced, displayed, and their delight prolonged, in the most sustainable manner? One obvious answer lies close to home.
'Sourcing your flowers as locally as possible limits their air miles,' says Olivia Wilson, owner of Hertfordshire flower studio Wetherly (wetherly.co.uk). 'And most small market farms won't use pesticides or will limit their use of chemical interventions that are more harmful to the planet.'
By obtaining our flowers from local growers (flowersfromthefarm.co.uk is a great place to start), we also ensure a seasonal approach to displaying them. 'Flowers grown out of season carry a huge carbon and chemical footprint and are often grown under heated greenhouses requiring vast amounts of water and fertiliser to keep them alive,' echoes West Sussex florist Milli Proust. 'That's before they're wrapped in single-use plastic and flown across the world.'
By expecting certain flowers to be always available, some would argue we risk losing our attachment with traditional cycles of the earth. Sustainable floristry entails considering carefully what would naturally be in bloom at any time of year. To this end, Somerset-born floriculturist Kitten Grayson opines, 'The fact that we promote roses for Valentine's Day is madness.'
She suggests combining foraging with finding a local grower, adding, 'I sometimes look for branches that have fallen, placing one or two in a large vessel to give a canopy-like feeling to a display.' This method forms the basis of the large-scale 'everlasting installations' for which she is renowned.
Channel Your Inner Florist at These London Flower Arranging Classes
Of course, the inevitable reality of cut flowers is their far-from-everlasting life in our homes. Organically grown flowers at the end of their lives can go on your compost with food waste, but West Sussex florist-grower Jess Geissendorfer (jessicablume.co.uk) has you covered when it comes to prolonging their impact: the most sustainable floristry is that which lasts the longest. 'It really makes a difference to keep cut flowers out of direct sunlight; you'll increase their life by around a week,' she says.
'Also, you should trim the foliage so it's all above water, and completely change the water every few days to prevent bacteria building up,' adds Olivia. 'Re-cutting the stems is important, and another thing people forget to do is to take away any dead stems; suddenly that lifts a bouquet.' Both Olivia and Jessica propose novel uses for petals once those blooms are waning – an act of sustainable floristry can simply be the reuse of a flower and its resources. Kitten uses dried petals strung on thread to create unique art pieces for the home, as well as utilising them in fabric dying, while Jess explains that tulip petals, plucked then dried once the flower is just past its best, make delightful, eco-friendly confetti.
View this post on Instagram

Indeed, drying an entire bunch of flowers is one way to ensure its appeal never ebbs, and guarantee a floral presence in your home during winter months when fresh flowers aren't available. 'The traditional way to dry flowers is to hang them upside-down,' explains Olivia. 'Or you can let them drink all the water in the vase then leave them standing – that works well for hydrangeas.'
'It's also easy to dry dahlia, helichrysum, larkspur and gomphrena', adds Kitten. 'But steer clear of the foam 'oasis' that people use to support them; it's a microplastic – basically just poison.'
Olivia reassures that if you want to frame your flora, two heavy books and some blotting paper are all you need to ensure a bloom is perfectly pressed for posterity.
What's for certain is the wisdom and passion of this burgeoning community of ecologically minded growers proves there is no more pressing issue in floristry than sustainability. And, by putting their practical advice to good use, we can all pursue our blossoming interest with more consideration for the planet.
READ MORE:
Interiors Inspiration: Dried Flowers / London's Best Sustainable Florists